A fun spin on your Summer Bucket List! Using the concepts of play, learn, make and go plan out your summer with your child this year. Download and get planning for the summer today!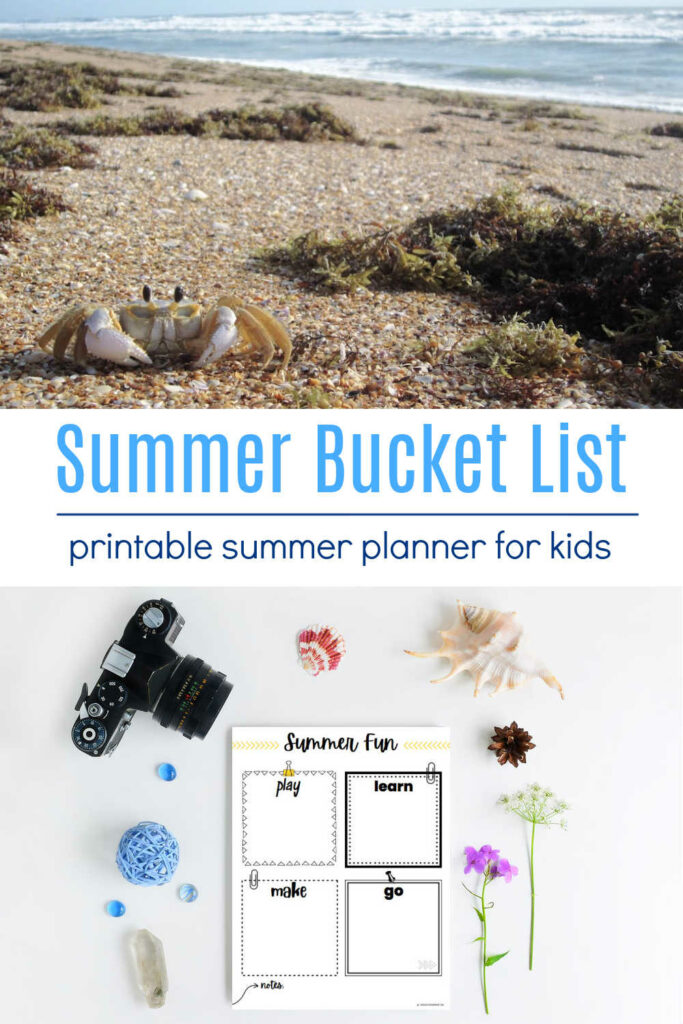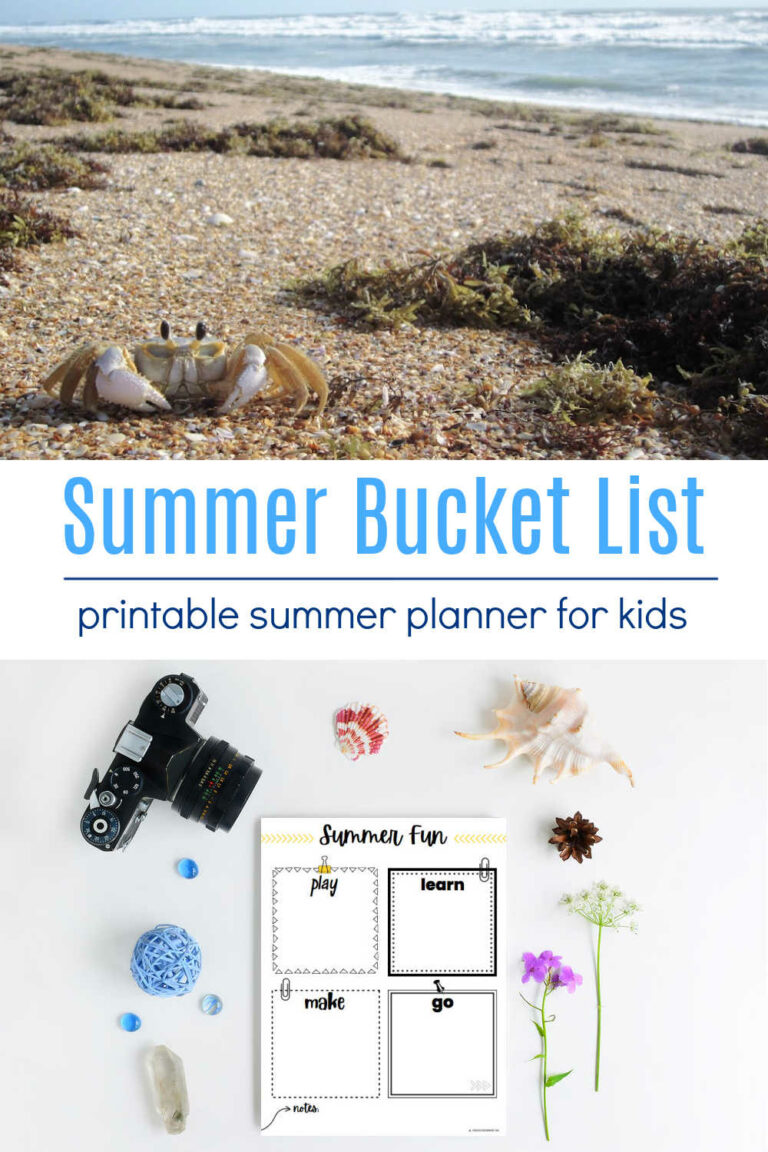 Summer is just about to arrive at our house and we are so excited to begin our summer fun! To get planning I spent some time making plans with my daughters for what we want to do this summer with our kids.
Are you looking for ideas for this summer?
Summer Bucket List Ideas
Instead of creating a huge list of activities, we thought it might be fun to focus on key concepts of childhood development. We focused on these 4 four main groups for Summer Fun.
Here's our Summer Bucket List Categories …
PLAY – One of the most important things in childhood is time for play.
LEARN – Help you child avoid the summer gap by sneaking in learning during the summer months.
BONUS see if there is something they'd like to learn new during the break. Self-led learning can be so powerful for child. Summer reading falls into this category as well.
MAKE – Getting hands-on is crucial to your child's development. The summer is ideal for starting projects that take a little extra time or are a little messier for your child to truly experience it. Trying out a new STEM project or recipe for kids can be a lot of fun.
GO – With a little extra time at home, summer makes for the perfect time to plan a few adventures outside of the house. We'd recommend picking an outing that ties into something you did during the week.
Grab our Summer Activity Calendar Bundle for hours of fun with your child!
Play : Learn : Make : Go : Summer Bucket list!
Using these four groups of Play, Learn, Make and Go we started to brainstorm.
My 5 year old sat down with Mommy and Daddy and created our own Summer Bucket list of things we want to do together.
I'm sure little sister will enjoy her big sister's ideas too. I can tell that after a year in Kindergarten she's ready for some adventures with Mommy and Daddy.
Ready to brainstorm your summer bucket list? Download and Print our Summer Bucket List Planner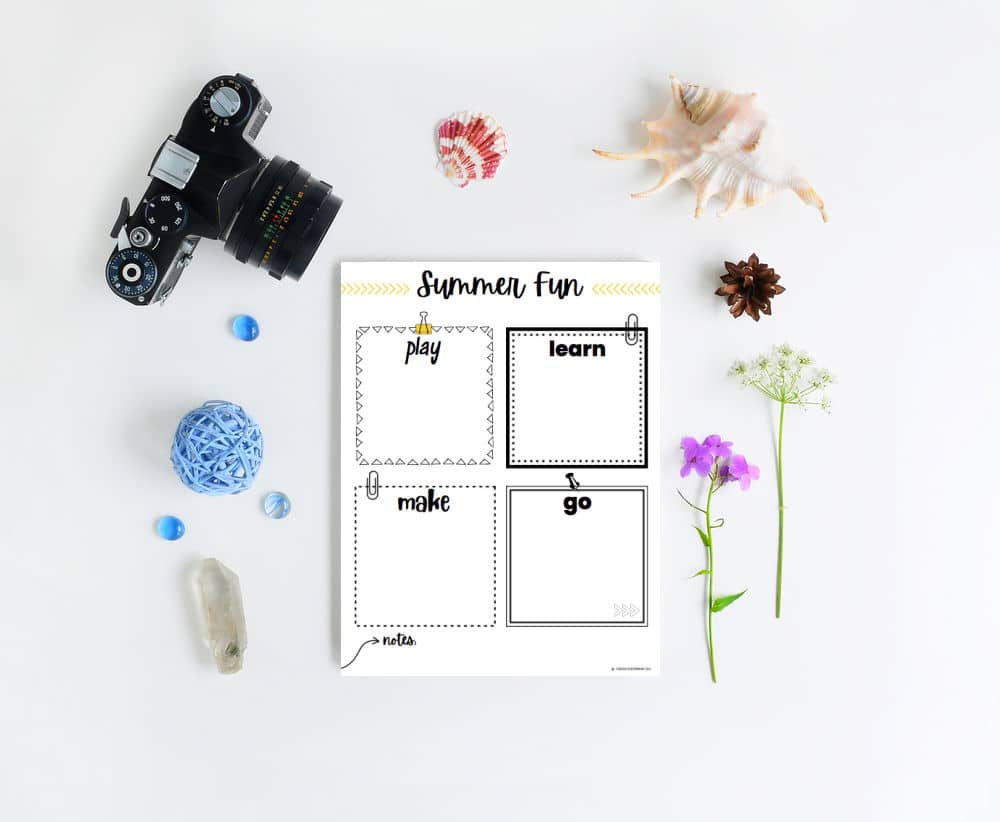 Here's a look at a sample list my 6 year old made with my 2 year old. As the years pass I know this list will change which is why these 4 Summer Bucket Categories are ideal to use. Even as teenagers they work!
Summer Bucket List Planner for Kids
This summer planner is a great way to avoid hearing "Mom, I'm bored". Your child works to come up with ideas, here's a peek at my daughter's answers when she did this.
Here are a few tips for making summer memories with your child.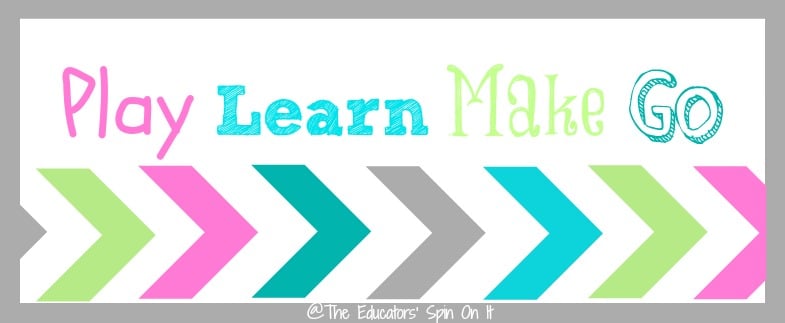 Summer Schedule for Kids
You can break up this Play, Learn, Make Go Summer Bucket List Planner into the whole summer, monthly or even weekly to keep things fun and interesting all summer long.
Get started on your summer break by printing out our First Day of Summer Vacation Interview!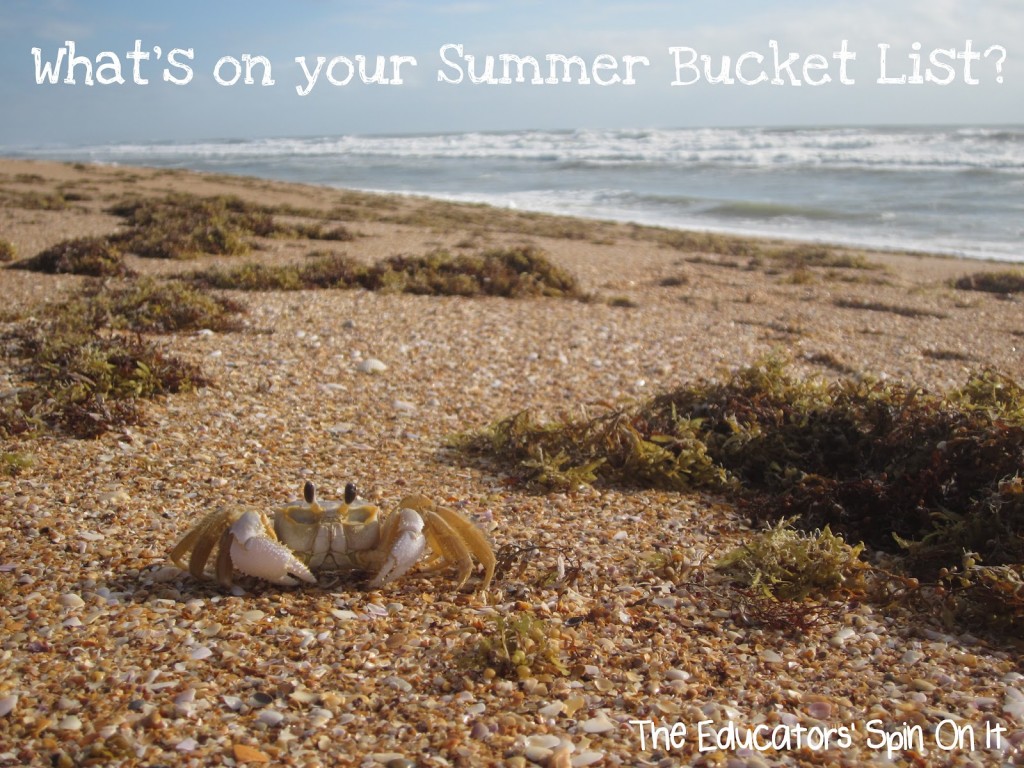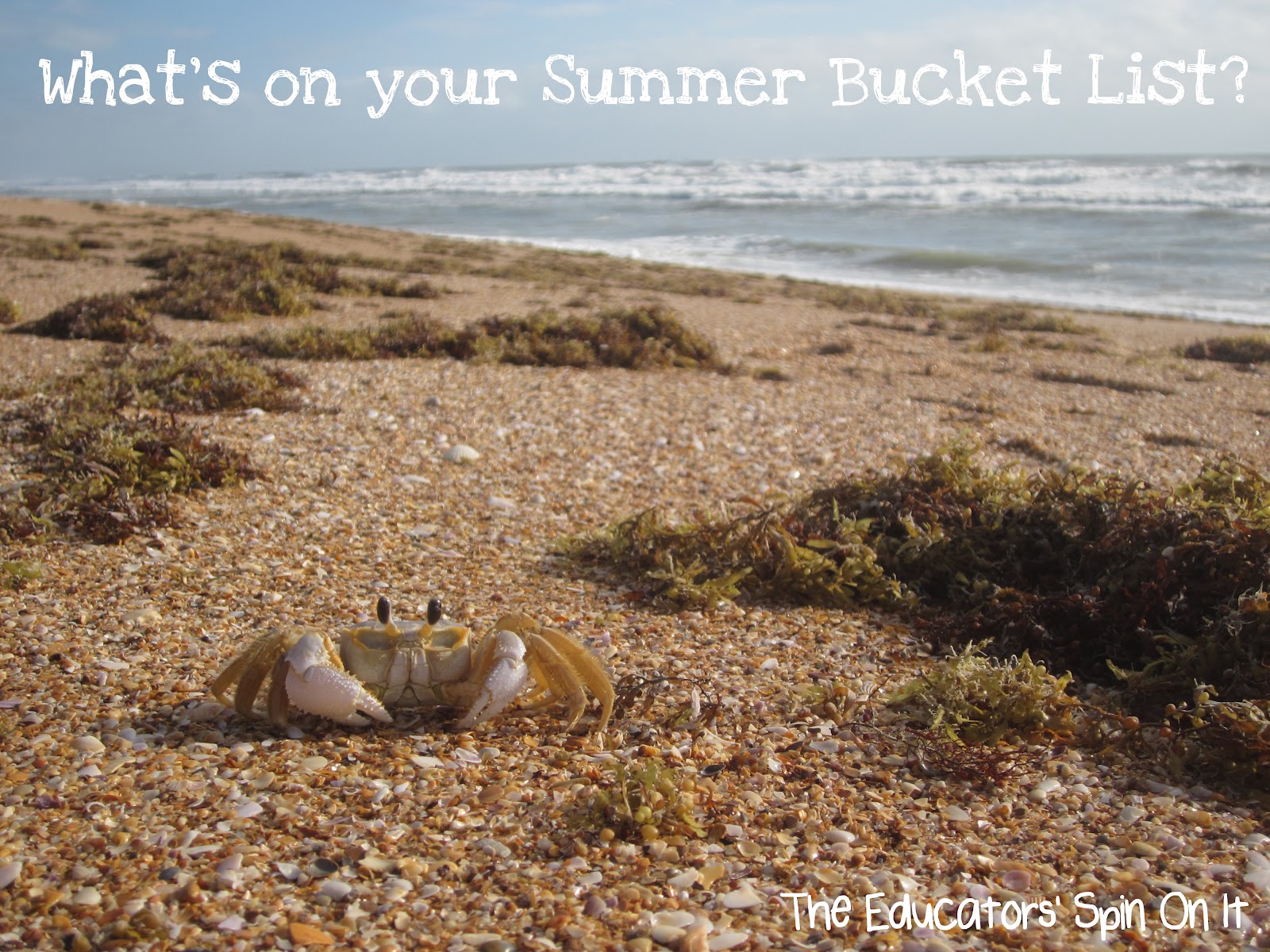 What's on your Summer Bucket list ?
Share with us in the comments below. It can be a resource for parents who are making summer plans with your child.
DOWNLOAD our Free June Calendar!
We hope you have a GREAT SUMMER!
Looking for more ideas for summer fun? Try these…