Create a spider themed snack with your kids with our spider meatballs! With just a few ingredients you can sneak in some veggies for a spider themed meatball snack!
Here's how to make this spider snack.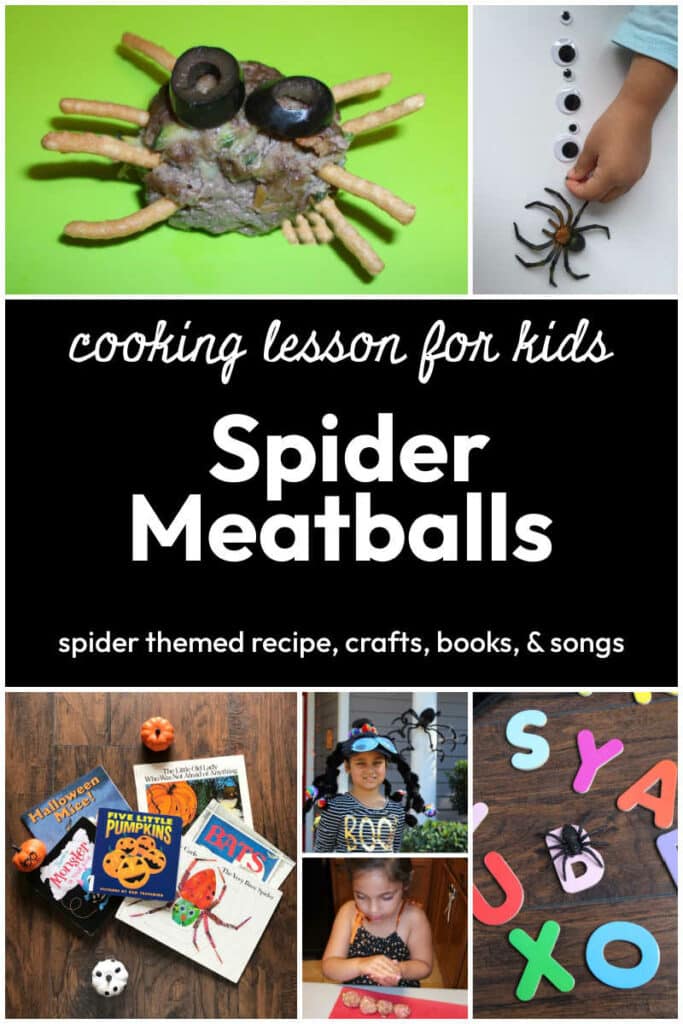 It's October and we're getting into the Halloween spirit. We had fun this week making Spider Meatballs in cooking class. The girls really became interested in spiders as we were cooking.
This lesson we focused on the mixing ingredients together.
We discussed food safety with handling meat and the importance of washing hands when you touch uncooked meat.
They also got a chance to use my handheld grater to grate the carrots and zucchini for the meatballs. We talked about how some tools in the kitchen are just for grown up such as knives, peelers and graters.
For the spider meatball recipe we focused on finding the word that matched the ingredients on our recipe. The girls were to find and label carrot, zucchini, meat, oil, parsley, pepper and garlic salt.
As we cooked we talked about how important it was to incorporate all the ingredients together. We also really focused on forming uniform meatballs so they would cook the same and what could happen if we didn't.
If you'd like to try your own Spider Meatballs here's the recipe.
Spider Meatballs Recipes for Kids
Ingredients for Spider Meatballs
1 lb ground meat
1 small zucchini
1 carrot
1 Tb olive oil
2 Tb parsley
½ tsp garlic salt
½ tsp pepper
chow mein noodles
sliced olives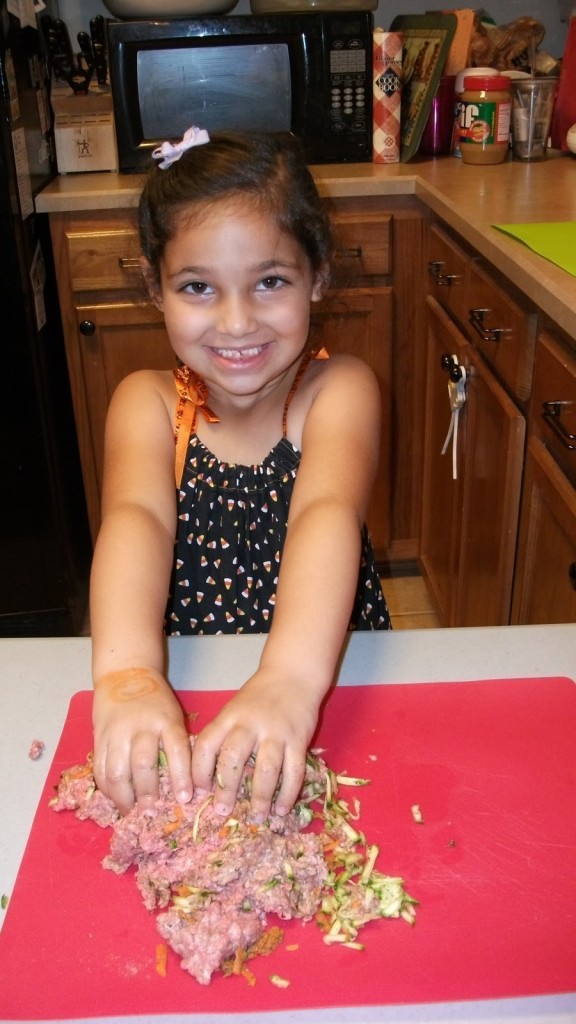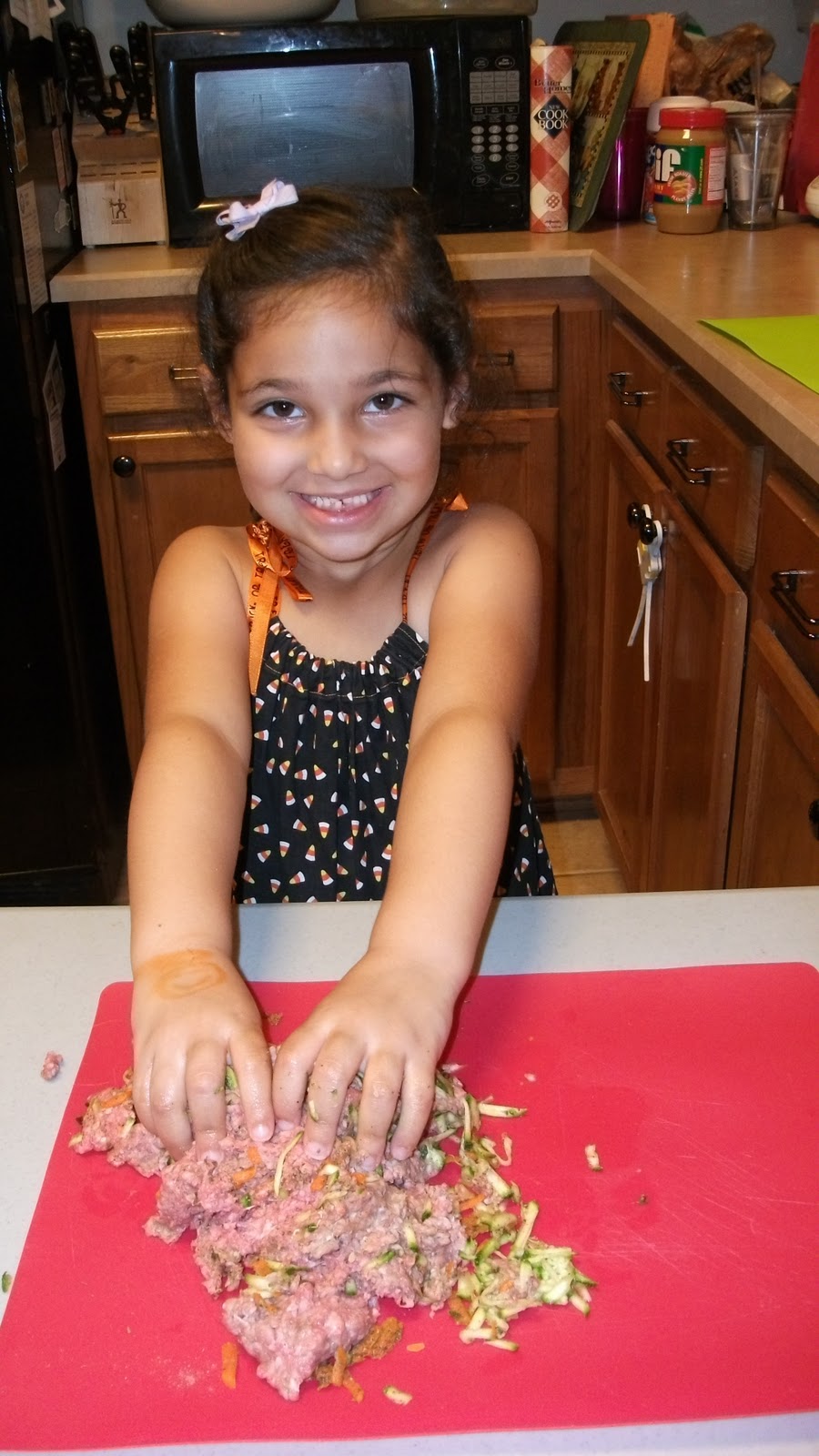 Directions for Spider Meatballs
Preheat oven to 375 degrees
Mix all ingredients together.
Form into 12 meatballs.
Bake for 25 minutes.
Once cool enough to touch add spiders legs and spider eyes.
Enjoy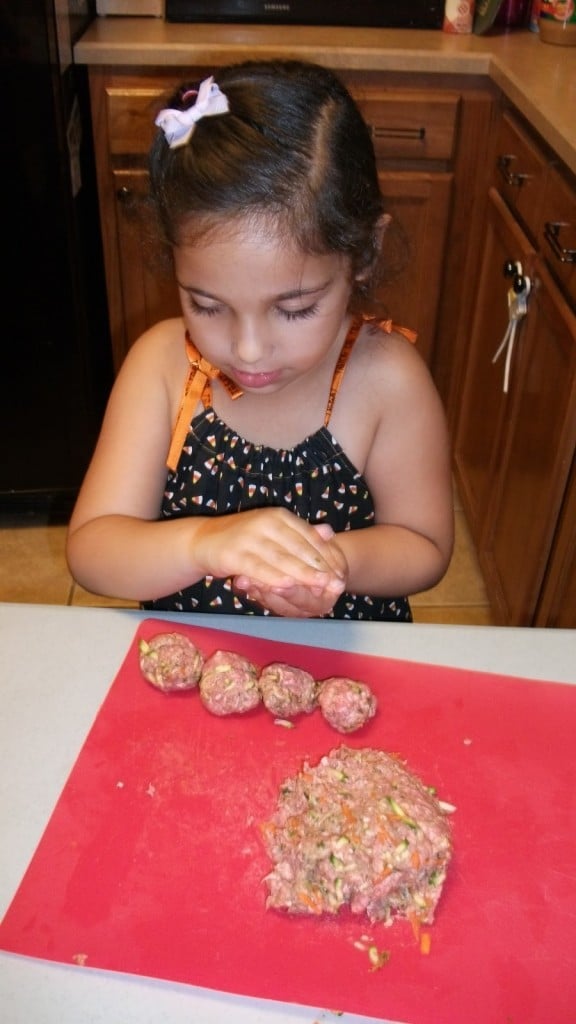 Spider Books for Kids
This post contains Amazon affiliate links. As an Amazon Associate, I earn from qualifying purchases.
While the spiders were cooking we read an adorable Sing and Read Story book The Itsy Bitsy Spider by Constanza Basaluzzo. This book by Basaluzzo has some adorable illustrations that I plan to inspire some artwork and story writing during the week for our afterschool express.
Spider Songs for Kids
We sang some spider songs together before we began our cooking to get us in the spider mood. This one was a hit since we could change whatever bug the spider was eating.
This was an easy and fun way to engage print into the song.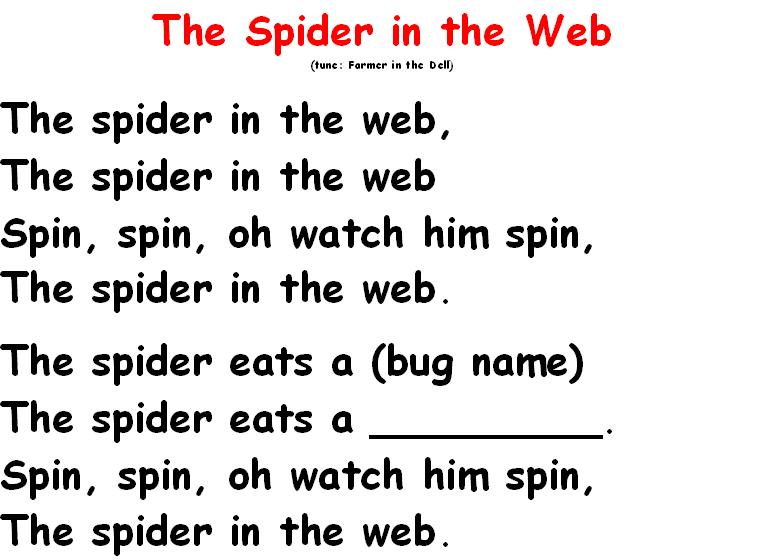 We also made our own spiders from foams balls, pom poms, googly eyes and black pipe cleaners. The girls thought it could be something to add to our Halloween decorations.
Teacher Tip: It's also a great character prompt for the girls to do some creative writing throughout October. Here's our Spider Story Prompts.
More Spider Activities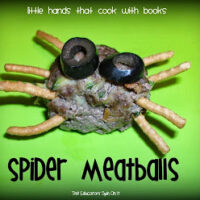 Spider Themed Meatball Recipe
Ingredients
1 lb ground meat
1 small zucchini
1 carrot
1 Tb olive oil
2 Tb parsley
½ tsp garlic salt
½ tsp pepper
chow mein noodles
sliced olives
Instructions
Preheat oven to 375 degrees
Shread the zucchini and carrots (adult help needed)
Mix all ingredients together in a large bowl
Form into 12 meatballs
Place onto baking sheet
Bake for 25 minutes
Once cool for kids to handle, add 8 chow mien noodles for spider legs and two sliced olives for eyes.
ENJOY!
You may also enjoy these Halloween activities with your child…