Make Halloween a learning, interactive time for kids.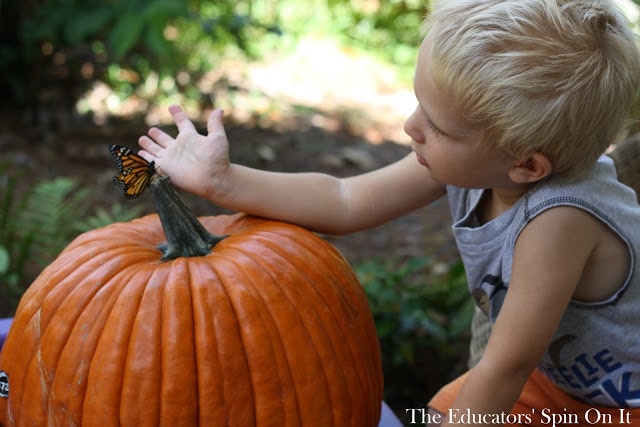 For those of our reader families that celebrate Halloween, we wish you a safe evening filled with lots of yummy treats, fun tricks, cute kiddos in costumes, amazing pictures and happy memories!
Although much of the Halloween hype centers around asking for and receiving candy from neighbors, family, and friends, it is SO very important to make time for some of the other traditions as well.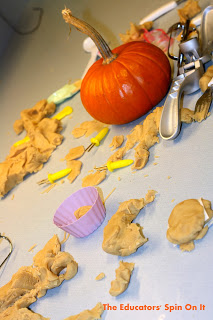 We feel it is just as important to highlight these activities with our own children. 
When we become parents, we get to choose what is most important for our children and we get to build our family traditions.
So today, amidst the picture taking and candy eating, I hope that you are able to… Take a moment and enjoy something simple in nature. 
Maybe you are able to take a walk around the neighborhood, stop at a local park and play, or just spend time in your own backyard.
Get down right goopy with your kids!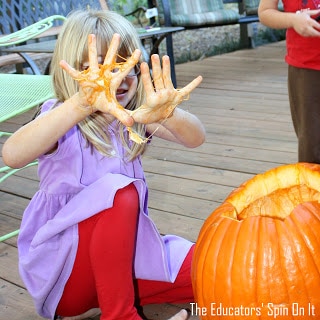 Save