Finding ways to keep your brain challenged and growing as a stay at home mom is one thing I struggle with at times. I've been looking to find something that was provided immersive learning and helped to give me that brain boosting feeling I was missing from working full time.
Plus available when I want and where I want with my busy schedule with the kids.
This is a sponsored post by The Great Courses Plus #LearnWithTGCPlus #ShopShare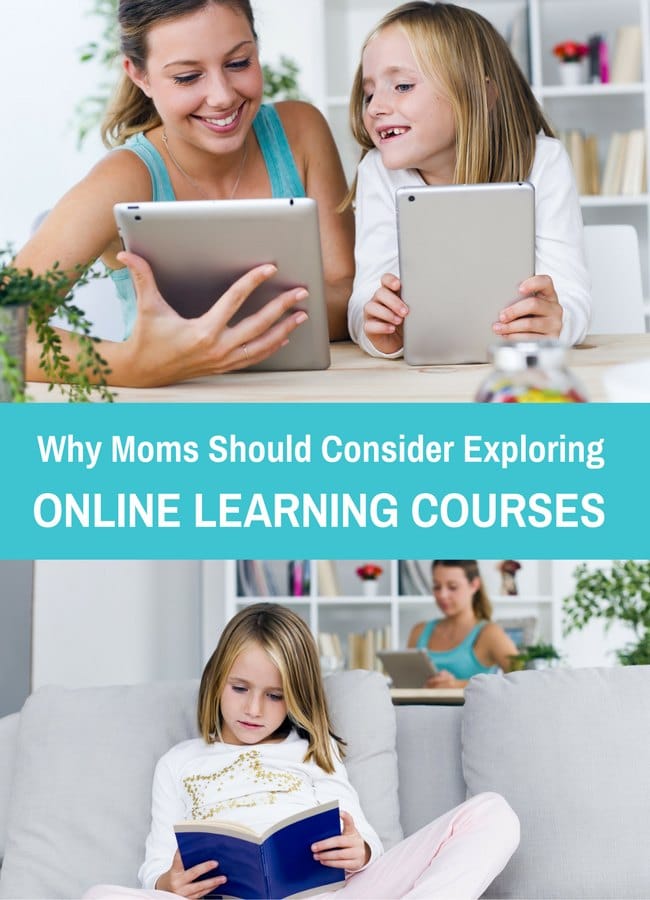 We started The Educators' Spin On It five years ago to reach out to parents and also to keep me fresh with ideas that I would have developed in my classroom. I love learning and enjoying learning about how various people navigate through life's dilemmas. From learning about the world to healthy choices in your lifestyle, we're always learning something new.
It used to be that there were a few channels on TV that you could turn to and know that you'd be learning new things. More and more, I'm seeing a change and those family friendly type information isn't always readily available.
I knew I'd been looking for something different to keep learning fresh…..online learning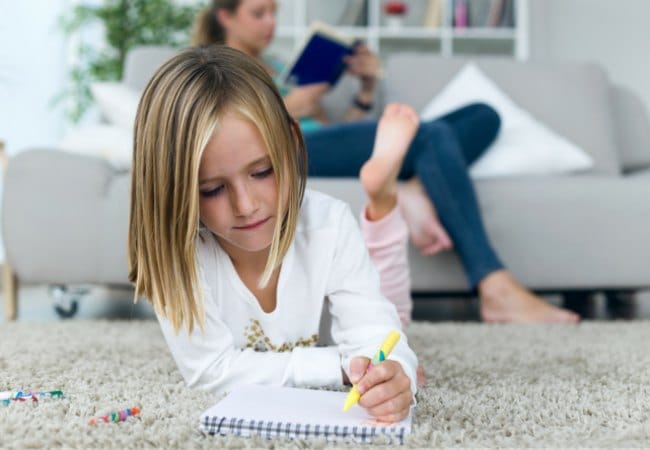 The Great Courses Plus
I recently was approached by the team behind The Great Courses Plus to explore their subscription on demand service that features unlimited access to thousands of videos from The Great Courses. It features brilliant, award-winning professors from the Ivy League and experts from National Geographic, the Smithsonian, and The Mayo Clinic and National Geographic to name a few, TheGreatCoursesPlus.com service is one you do not want to miss out on!
These courses address all aspects of life!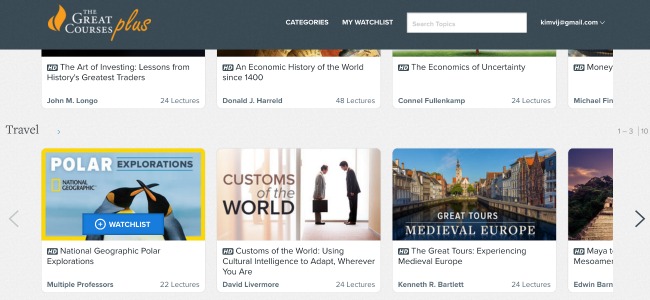 Once I logged in and created my free trial I discovered that they have unlimited access to a huge library of 8,000 video lectures about anything that interests you…science, math, history, literature, or even how to cook, play chess, or become a better photographer.
Yeap, even a place to learn how to use my DSLR camera off of auto. Can't wait!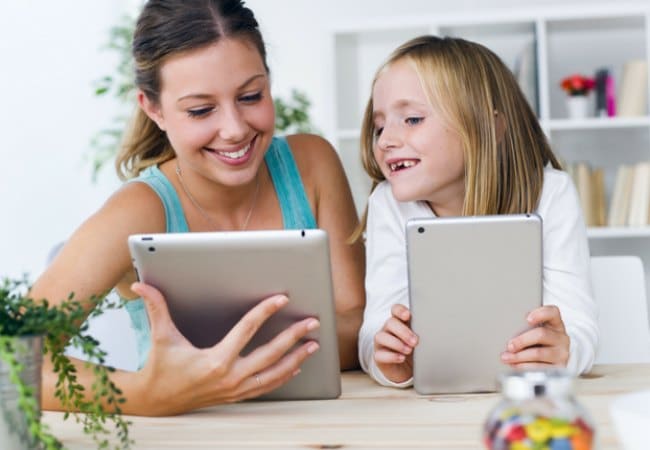 Online Learning Courses
I added a few online learning courses this past month to my watch list, one of which focused on Gardening called Jump-Start Your Edible Garden. My hope is to make our garden a success this spring and summer with my kids. While watching the series, I love that it starts off with sprouts which can be so easy to grow and expensive to buy in stores.
There are several great takeaways to implement into our garden this spring from the foundation to pest management and more.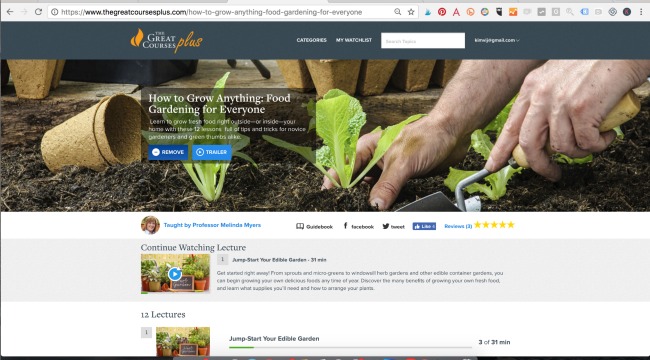 Looking through the online courses, I've added a few more to our watch list like a course about India, perfect to watch with my inlaws when they arrive from India. Family heritage is a topic I know may are interested in learning about, where is your family from?
While choosing courses, I added a few more focused on health, including one specifically designed for Raising Emotionally and Socially Healthy Kids. The kids and I have been taking the yoga course together in the afternoon after school which has been fun too. There's really something for everyone from the course list.
The Great Courses Plus is a subscription on-demand video learning service with top-notch lectures and courses from top professors from the Ivy League and other great universities globally and experts from places like National Geographic, The Smithsonian, and the Culinary Institute of America. All sources I know knowledgeable and quality content is being produced daily from.
Plus the ability to have my children see mommy learning something new or even learning with them I think is really important to share that learning is a lifelong skill.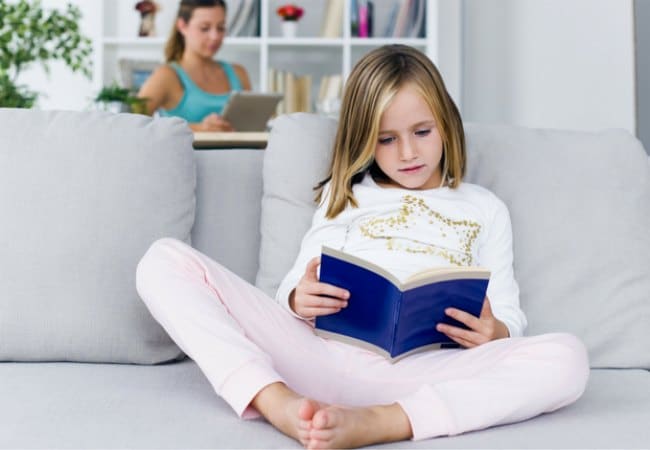 How to Incorporate Steamed Videos into Daily Routines at Home
You might be wondering how will you fit these into your busy schedule as a mom? You'd be surprised the idle time we have sometimes as parents The parking lot at school waiting for dismissal I can sneak in a little bit of the course or while you're doing your daily exercise, I can bring along the video and stream it from my device while walking or biking on a machine.
Here's a peek at the variety of online courses they offer on youtube.
The good news is that you can join me for a FREE One Month Trial at The Great Courses Plus.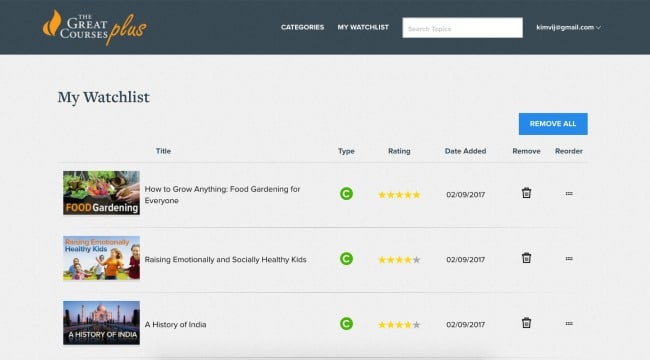 Stream Great Courses Plus
Taking time to grow as a person is important in your role as a parent and even to our parents. With these courses, there is such a convenience because they can stream to your TV, Tablet, Laptop, or Phone through any web browser or by using any of the available Apps.
Some of the best features of The Great Courses Plus is that you can…
Learn at your own pace – when you want and where you want
No tests, no homework, and no schedules to keep!
New subjects, lectures, and professors are added every month
With The Great Courses Plus, you can watch as many different lectures as you want –anytime, anywhere
Will you join me as we grow and learn together as parents? Learn more about The Great Courses Plus and start your Free Month Trial.