Skip the sweets. Here are the 10 Things To Put In A Children's Piñata – That Are NOT Candy that your kids will love! From Birthday Parties to Holiday Celebrations, these Pinata filler ideas are sure to be a hit!
If you're looking for the best pinata fillers, we've got you covered! From cheap to eco-friendly to even healthy pinata fillers there's a spectrum of options that provide an alternative to filling your Pinata. Many even work for Pinatas fillers for toddlers.
Which creative pinata filler will be your child's favorite at your next birthday party?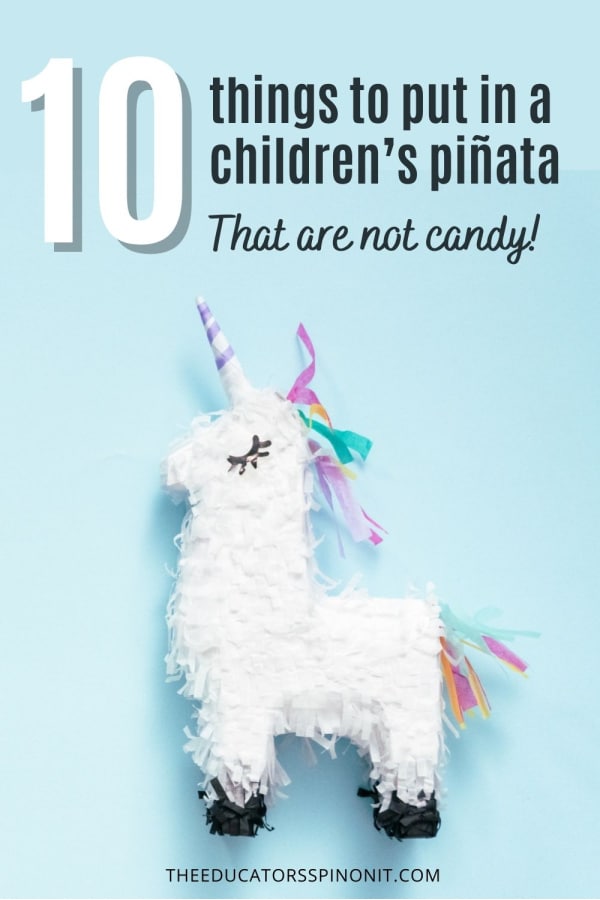 Children's Pinata with that are NOT Filled with Candy!
My son was invited to a friends 5th birthday. His mom wrote that they were thinking about having a Piñata. My kids and I LOVE making them, so I offered to bring the Piñata as his gift. They are a family who is also trying to live healthy and teach their kids good habits, so filling the pinata with sugary candy wasn't an option. Luckily, I've spent many years in the classroom coming up with non-candy treats for kids.
We like to re-use items that we've gotten ourselves when we fill our pinata. We also keep our eyes out at garage sales and thrift stores for small plastic toys. This is our eco-friendly, budget-friendly way of giving another life to the plastic "junk" that is already out there. We don't always have time for this kind of shopping and make use of dollar stores, craft stores, and clearance bins. I've even ordered large quantities on-line before to fit a themed pinata.
(If you are online shopper, I'm including links to products on Amazon. )
Pinatas are also a great activity to use as a take home bag. You won't need to worry about additional treats to send home as party favors for your birthday guests.
10 Easy Pinata Filler Ideas…
In no particular order, here are 10 fun things to fill a children's pinata with that are NOT candy!
Disclosure: This post contains Amazon Affiliate links. As an Amazon Associate I earn from qualifying purchases.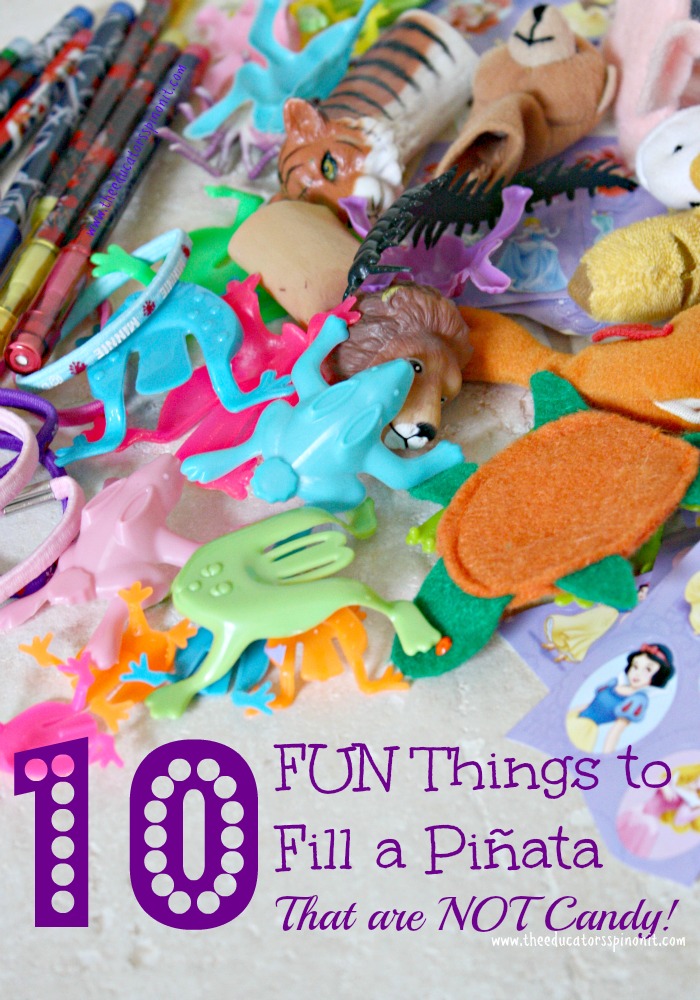 What to put in a pinata?
10 Things To Put In A Children's Piñata – That Are NOT Candy! #1. Pencils
Pencils are a great addition to any pinata. Although, I'd stick to just the classic pencils with fun designs on them if you can. We lost a few caps, erasers, and lead pieces of the ones pictured below when the pinata broke open, (envision 4 and 5 year olds whacking this pinata and the stuff FLYING all over the grass) which meant we had to throw away some of the pencils because you can't use them with missing pieces. My son and I were a bit sad. Stick to the one-piece pencils and you should be ok. Here are a few of our favorites: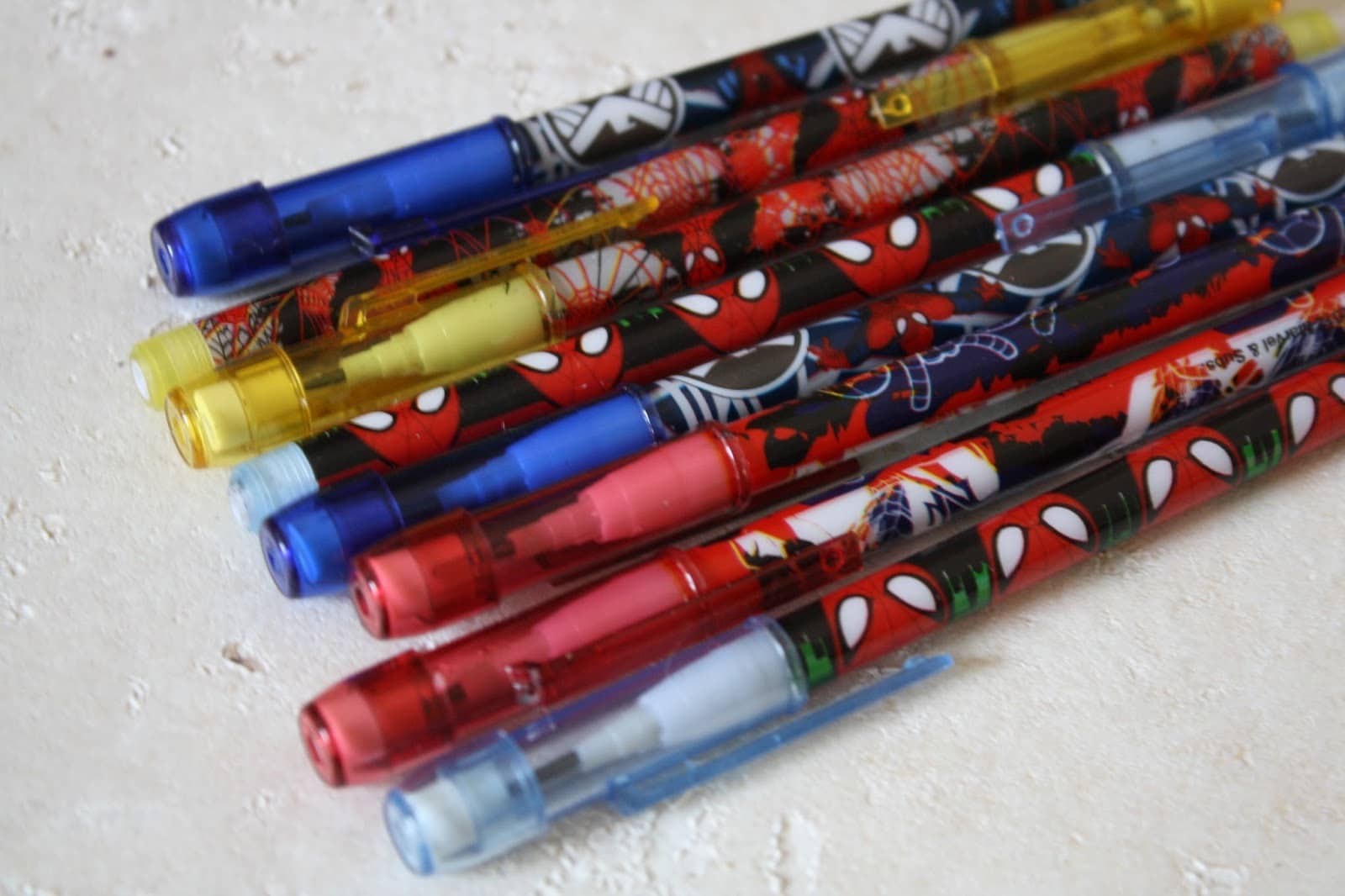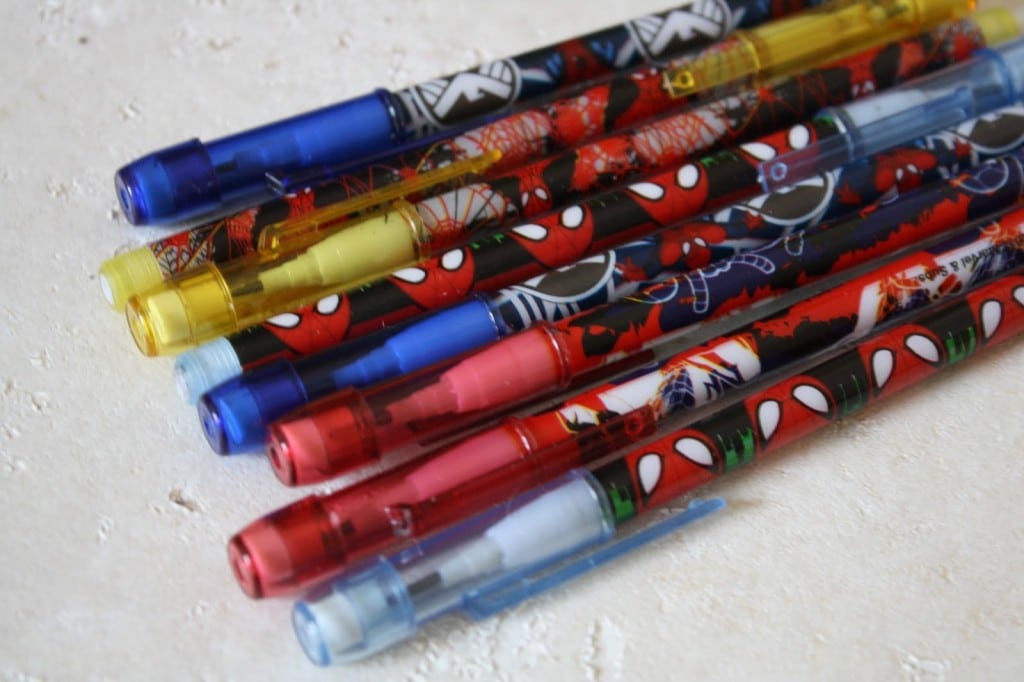 10 Things To Put In A Children's Piñata – That Are NOT Candy! # 2. Hair Bands, Clips, and Bows.
I love that these are bright colored and most girls can make use of them in their hair. (I know we are always in need of a back-up rubber band for the car on mornings we forget to put my daughter's hair back.) We try to pick them up when they are on sale or at the dollar store. These were on clearance at Michaels. This set is less than $ 0.15 per each rubber band, making it an affordable and USABLE pinata stuffer as well! Amazon sells a ton in large quantities. Just make sure to check the sizes – sometimes the pictures can be deceiving and the bows are tiny!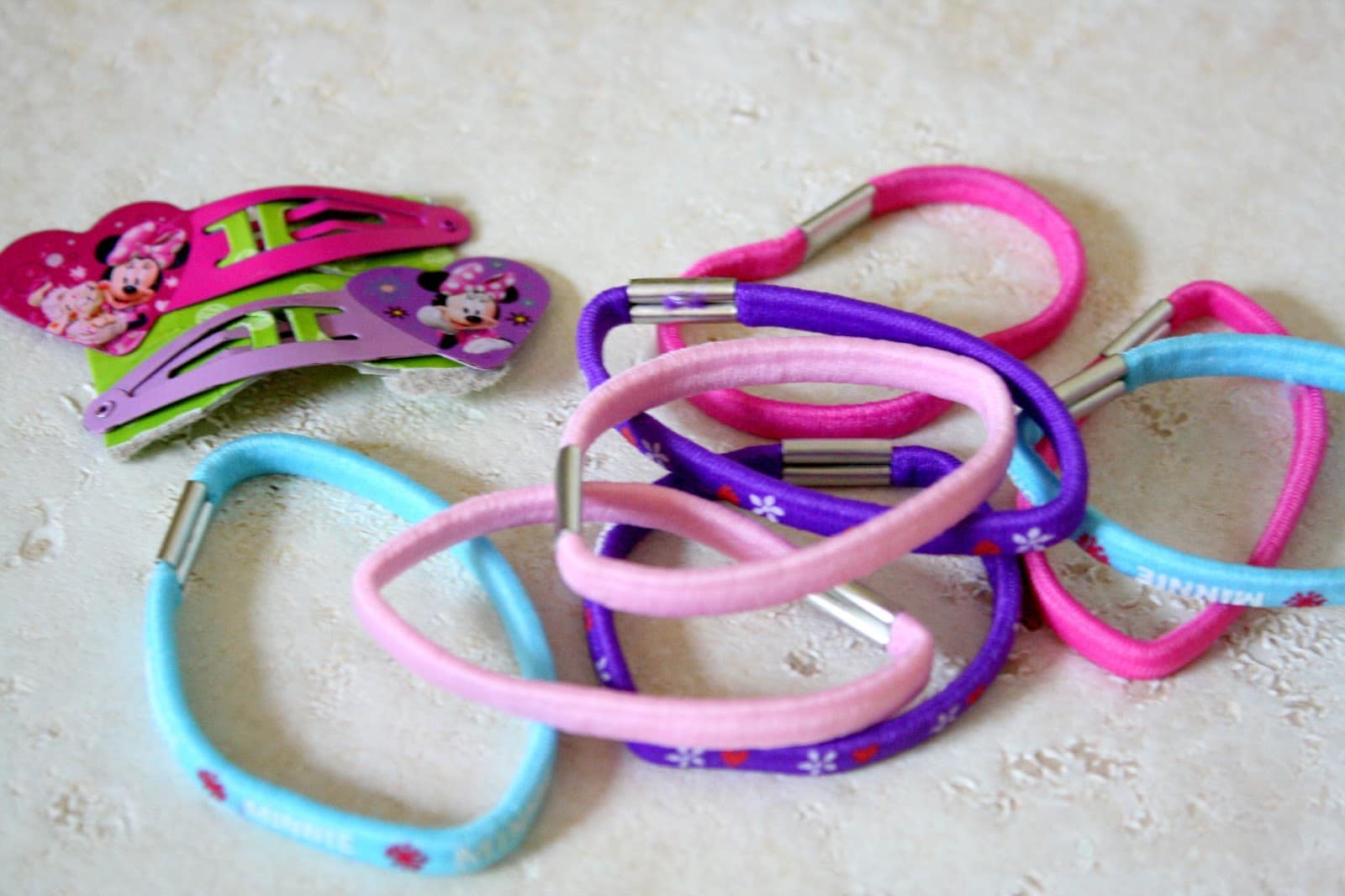 10 Things To Put In A Children's Piñata – That Are NOT Candy! #3. Pencil Toppers
Super Cute !!! Not only are these bright colored and cute, but kids can put these on their pencils to complete their homework!
Here are some more FUN pencil toppers that make great pinata stuffers:
10 Things To Put In A Children's Piñata – That Are NOT Candy! #4. Jumping Frogs.
My kids think these are SO much fun to jump around the house. We have used them on rainy days to keep the kids entertained. They have also jumped out for some math activities and jumping contests. We've even played with them on the light box. You can add related novelty toys that move like slingshot frogs, pull back cars, and wind-up toys too.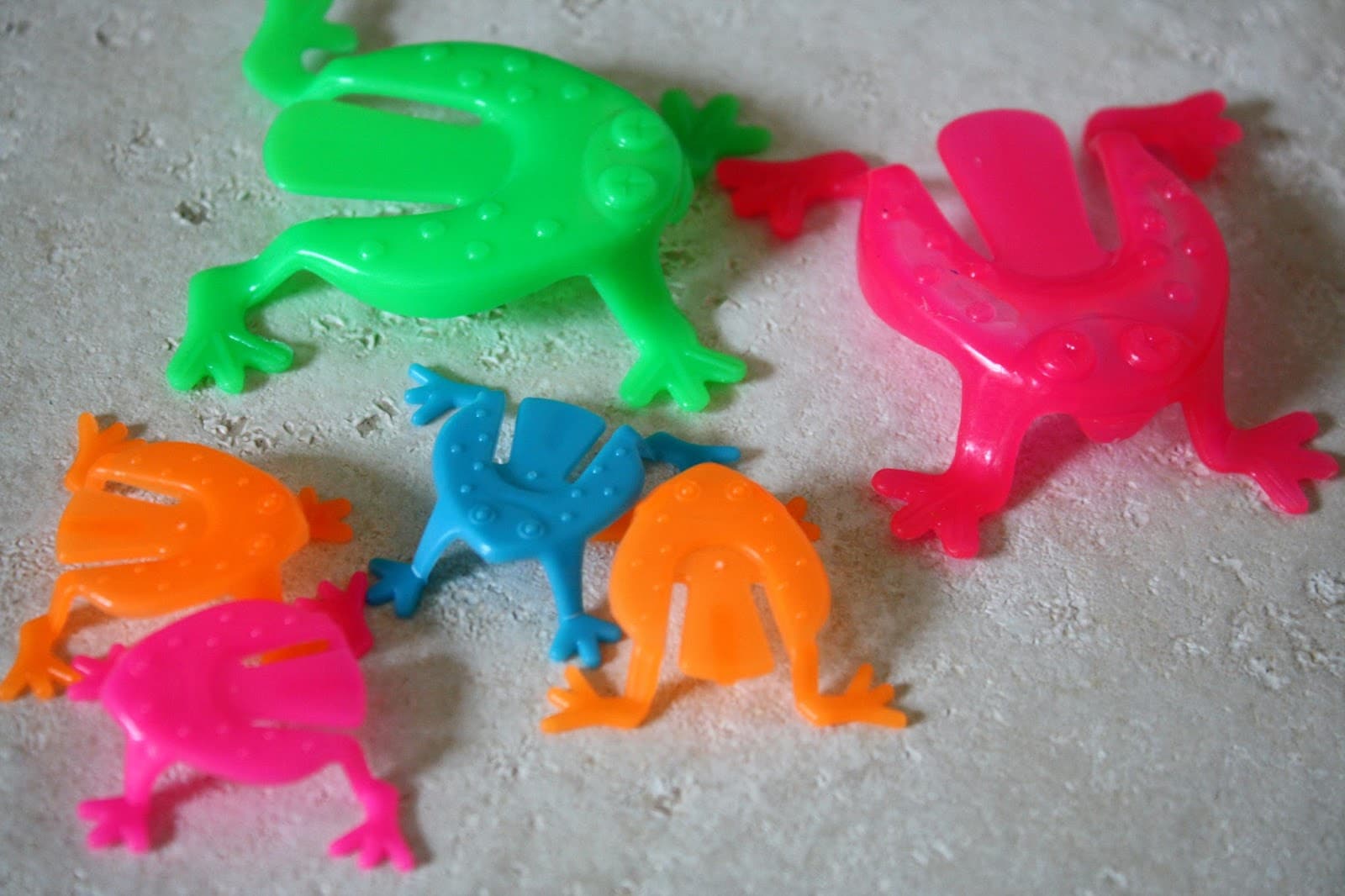 10 Things To Put In A Children's Piñata – That Are NOT Candy! #5. Finger Puppets!
These things are AMAZING for encouraging pretend play, creativity, and building vocabulary. I have to admit, that we counted and I had over 50 finger puppets (which is a wee bit unreasonable for 3 kids, but I did USED to have 26 kindergartners). I had the kids pick out one finger puppet per party goer and stuff it in. Share the junk! he he he. Oh, I mean, these are sooo cool, you should have 50 too!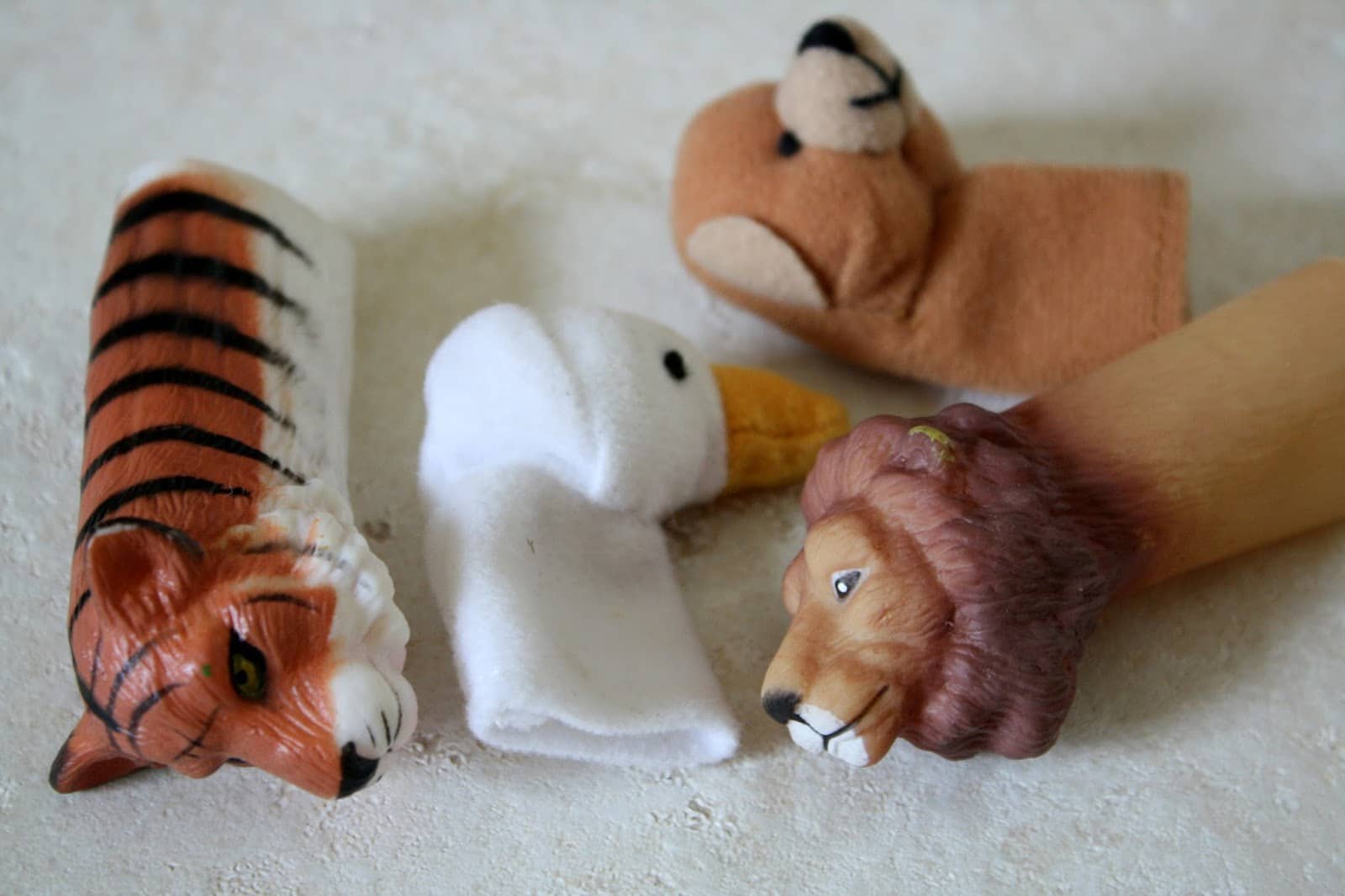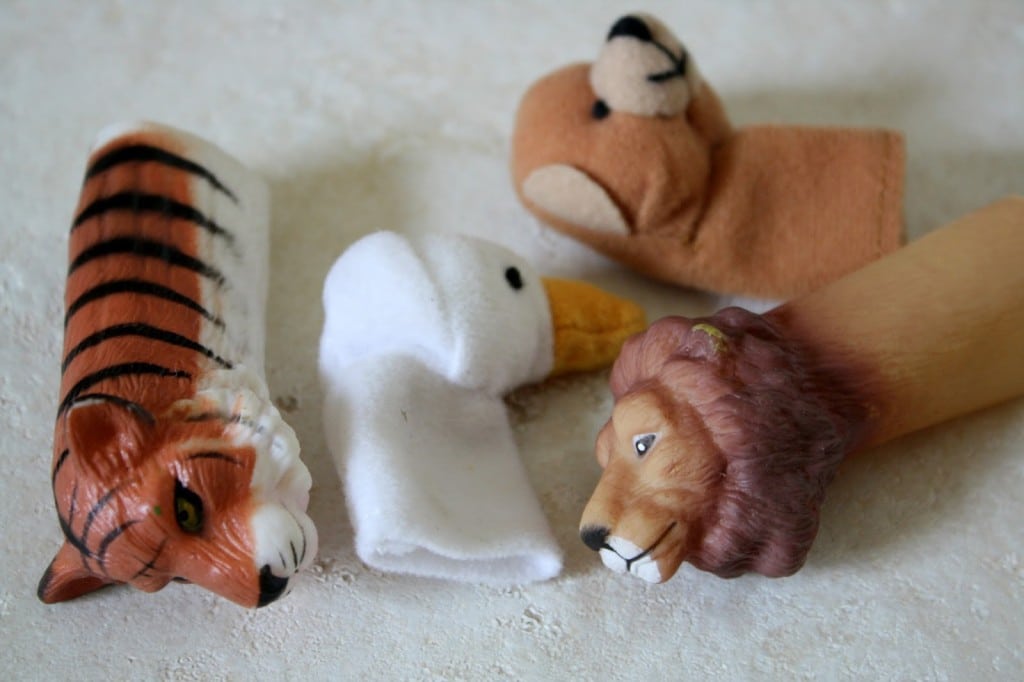 10 Things To Put In A Children's Piñata – That Are NOT Candy! #6. Snack Pouches
Cheddar Bunnies are always a big hit with the kids! They are a tasty and wholesome snack for the kiddos and a whole lot less sugar than a bag of M&M's. PLUS, if you have a big pinata, they take up a lot of space and really make it look like you filled your pinata super full! These can also double as a snack for your party too!
10 Things To Put In A Children's Piñata – That Are NOT Candy! #7. Stickers
Stickers are great for making pictures and sticker stories. We like to buy them in packs and cut them down into smaller squares with 4-6 stickers on each square. I like to put at least 3 of these little squares in a pinata for each child. If there is a specific party theme, you can easily find stickers to match. No theme? No worries! Just put a variety of stickers in the pinata and let the children choose which ones they want to bring home.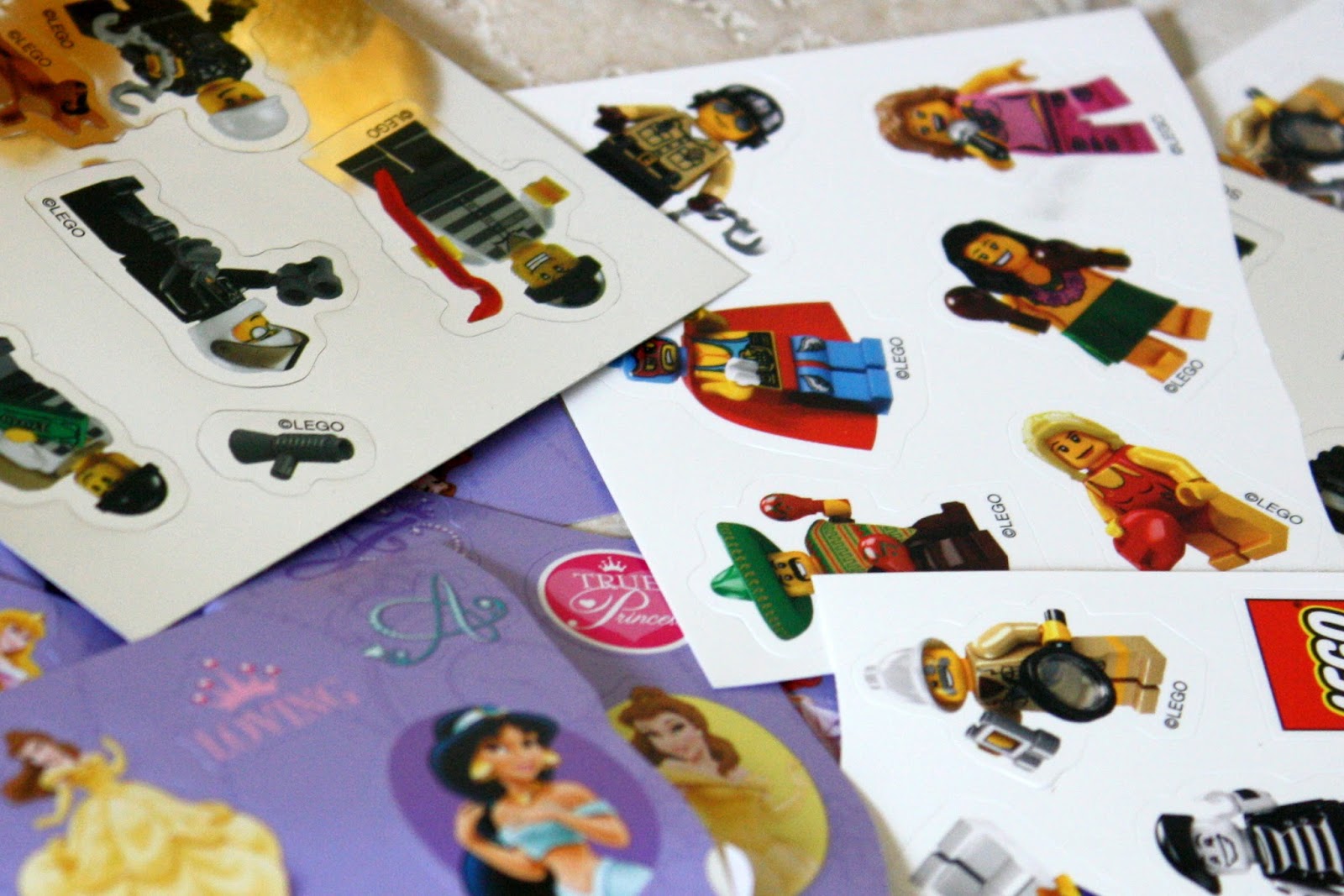 10 Things To Put In A Children's Piñata – That Are NOT Candy! #8. Jeweled Rings
One year, a friend stuffed all of her Easter Eggs with fake jewelry. I thought it was super silly and that the kids wouldn't like it. BOY, was I ever wrong. The kids clamored for them like they were real jewels. And hey, a pinata is kind-of-like a big Easter Egg – Right?
10 Things To Put In A Children's Piñata – That Are NOT Candy! #9. Spinning Tops
The classic Spinning Tops
are a great way to get your kids trying something they maybe haven't done before. My aunty in Arizona collects tops (the real wooden ones, not the plastic ones) and I, as an adult, am fascinated with them. Spinning tops are a great way to build fine motor and focus.
10 Things To Put In A Children's Piñata – That Are NOT Candy! #10. Small Plastic Toys
Last but not least, the small plastic treasures that every child likes to collect and most (not all) parents like to give away. We have a big bin of them for sorting and pretend play. They are also nice to trade with other children. Buy them by habitat for your birthday theme or throw a bunch or random plastic characters in the pinata. The kids won't mind!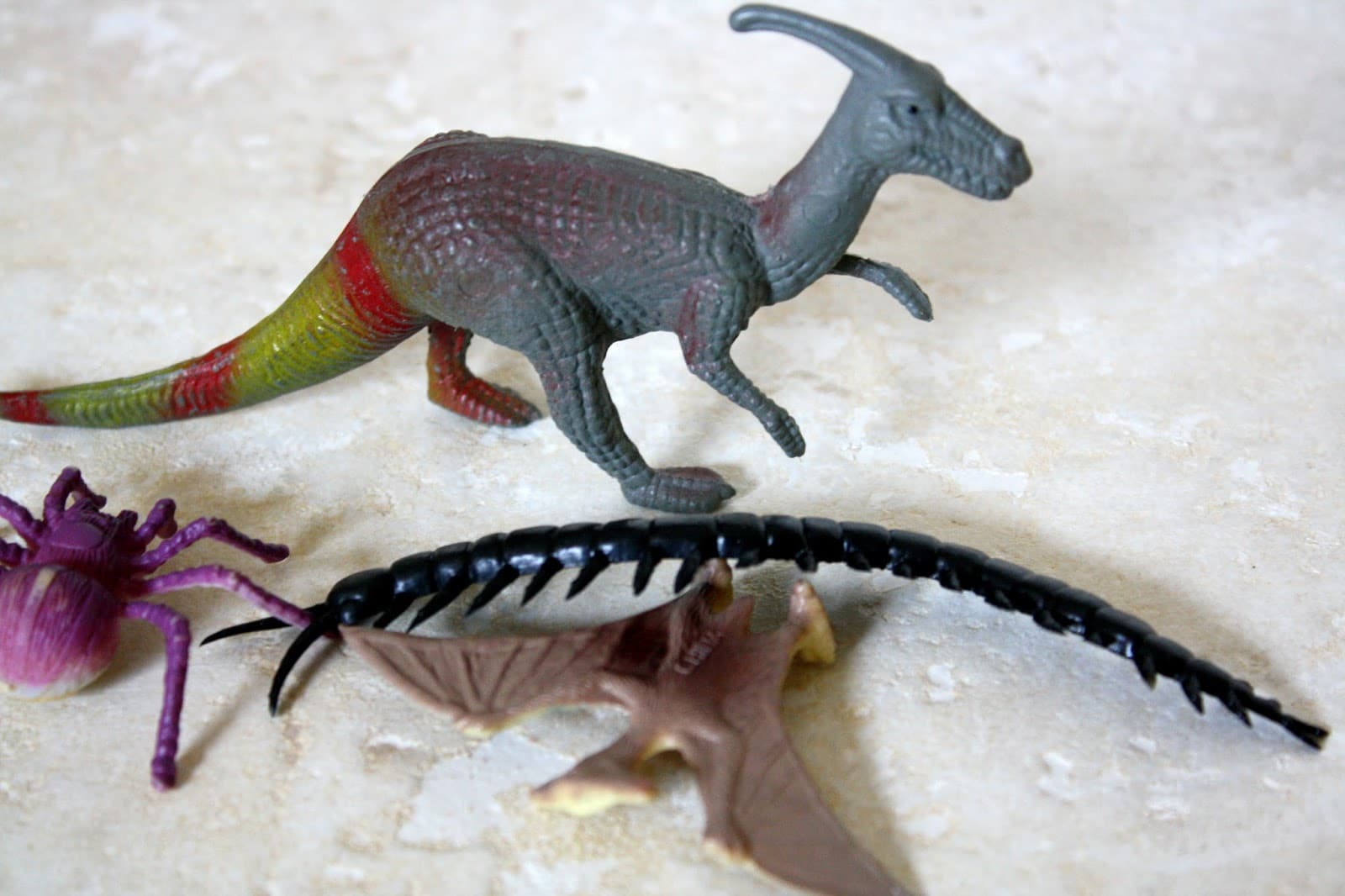 Alternative Pinata Fillers that are Not Candy!
There are so many idea for unique piñata fillers that were featured above. We've got you covered with some of the most creative piñata fillers!
Here are some additional guides you may find helpful as you plan your next party!