Looking for ideas for May? Explore this month a collection of May Activities for Kids to enjoy after school as the school year comes to an end. Plus we've included a free May activity calendar just for you!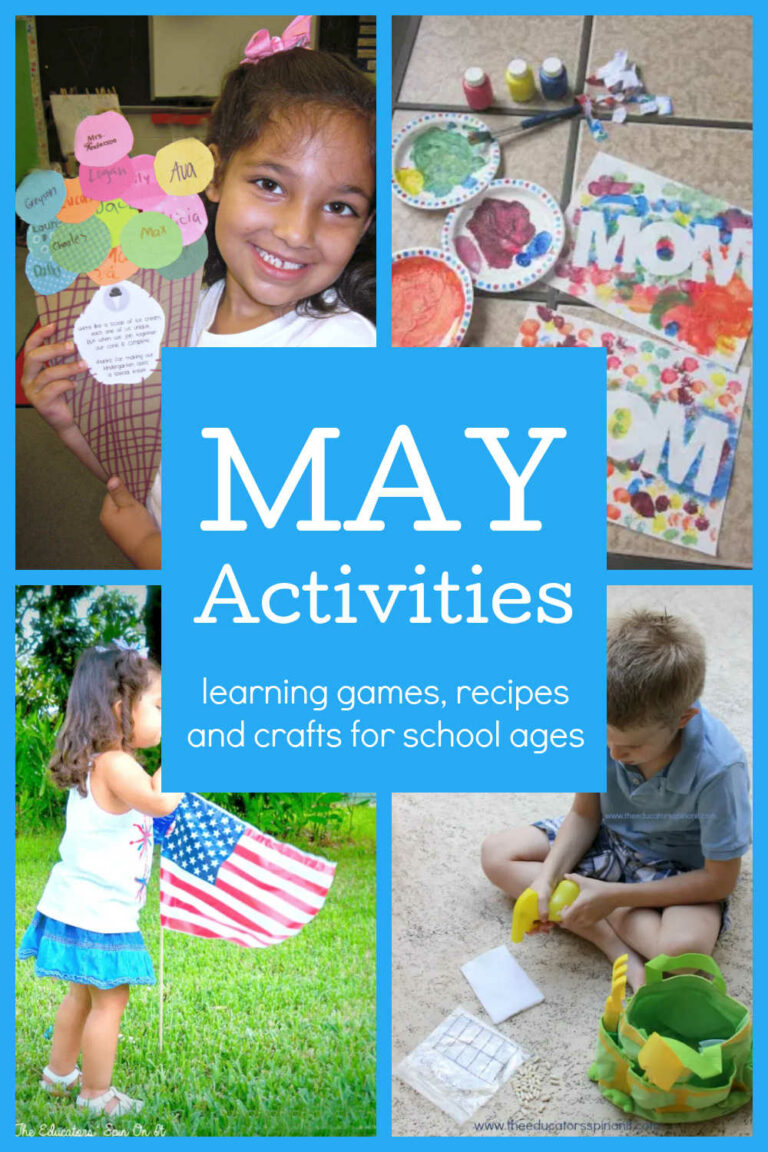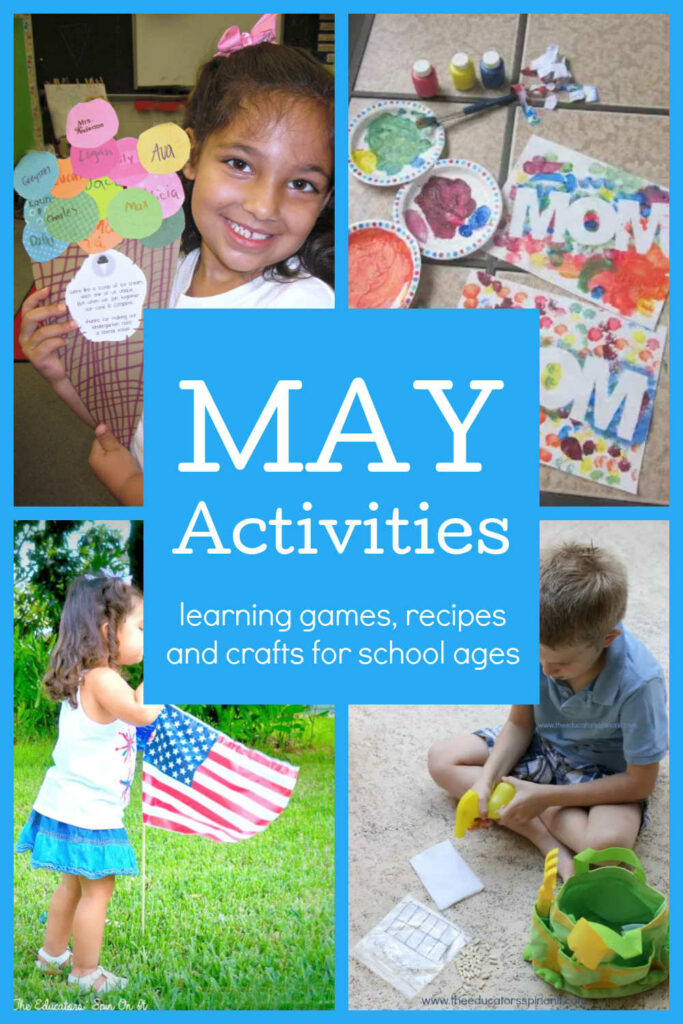 May Activities for Kids
May each year seems to become a very busy time of year when you have kids in school. Do you agree?
The month kicks off with Mother's day and Teacher appreciation. Then as it comes to an end you've start wanting to plan out end of school year parties, gifts for teachers and classmates, and Memorial day plan. We've put together a complete guide to activity ideas to do with your child after school or if you're volunteering at school ideas to do in the classroom.
Mother's Day Crafts
As the month of May begins it's a very special time to create gifts and crafts for Mother's Day.
Teacher Appreciation Gift Ideas
Each first week of May is Teacher appreciation week. The official day is the first Tuesday of May. Here are a few ways to help your child show their teacher how much they appreciate them.
End of School Year Projects
One special thing we recommend is planning an activity for the end of the school year with your child. Here are a few idea that even include keepsake ideas and party ideas.
Memorial Day Activities for Kids
It's important to honor those we've lost for Memorial day, even with our younger children. We have a few age-appropriate suggestions to do with your child.
Butterfly Activities
As the flowers come to life in May, so do the butterflies. Bring your outdoor learning into your home with these fun butterfly activities and crafts.
Read a butterfly book.
Honey Bee Activities
Learn about the importance of bees during this growing season with your child.
Read a book about Honey Bees
Garden with Kids
Growing season happens all the time around us, especially in your backyard garden. Here are our top picks for gardening with kids this month as the weather warms up.
Read a book about Gardening for Kids
Blueberry Picking Activities
As the weather begins to warm, it's time for blueberry season. Here are a few ways to enjoy blueberries together.
STEM Activities for Kids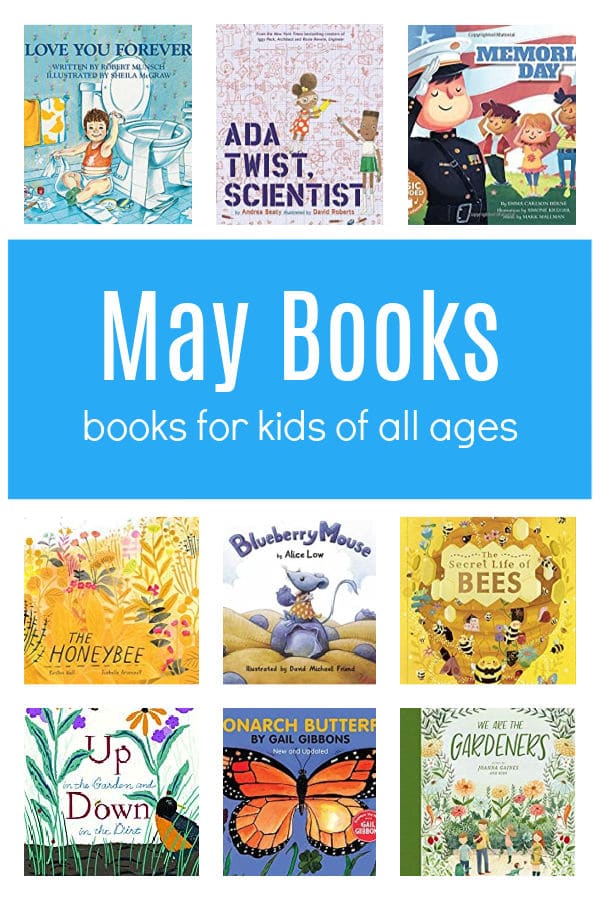 May Books for Kids
We've put together a collection of the perfect books to read in May with your child. These children's picture books go along with the activities we've shared for the month of May. The book images are links to Amazon with our Amazon affiliate referral links for easy shopping.
Did you download our free activity calendar for kids?
You might also enjoy our calendar for April Activities for Kids OR March Activities for Kids
Be sure to download our free monthly activity guide for May. We've done all the planning so you can have fun with your child with these activity ideas.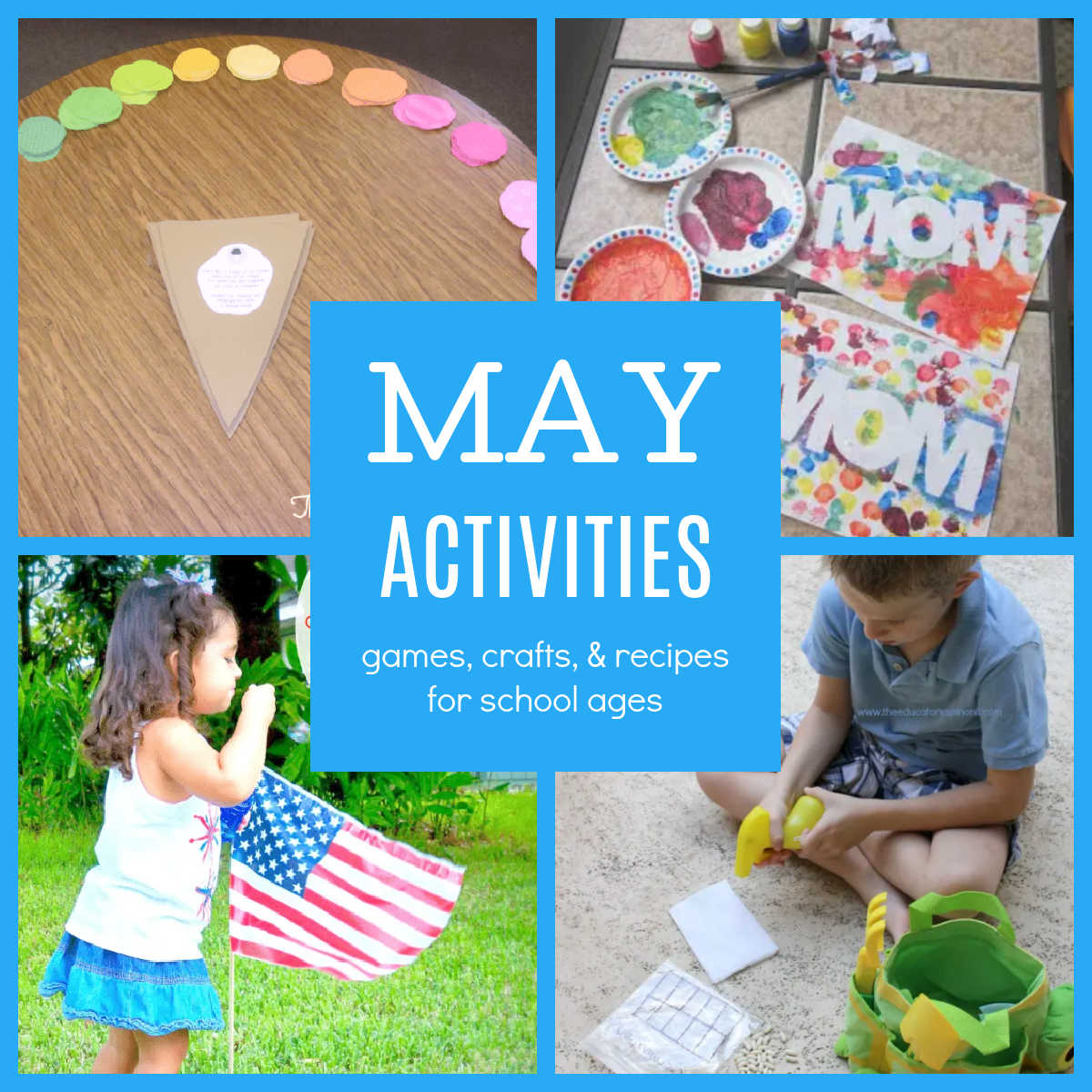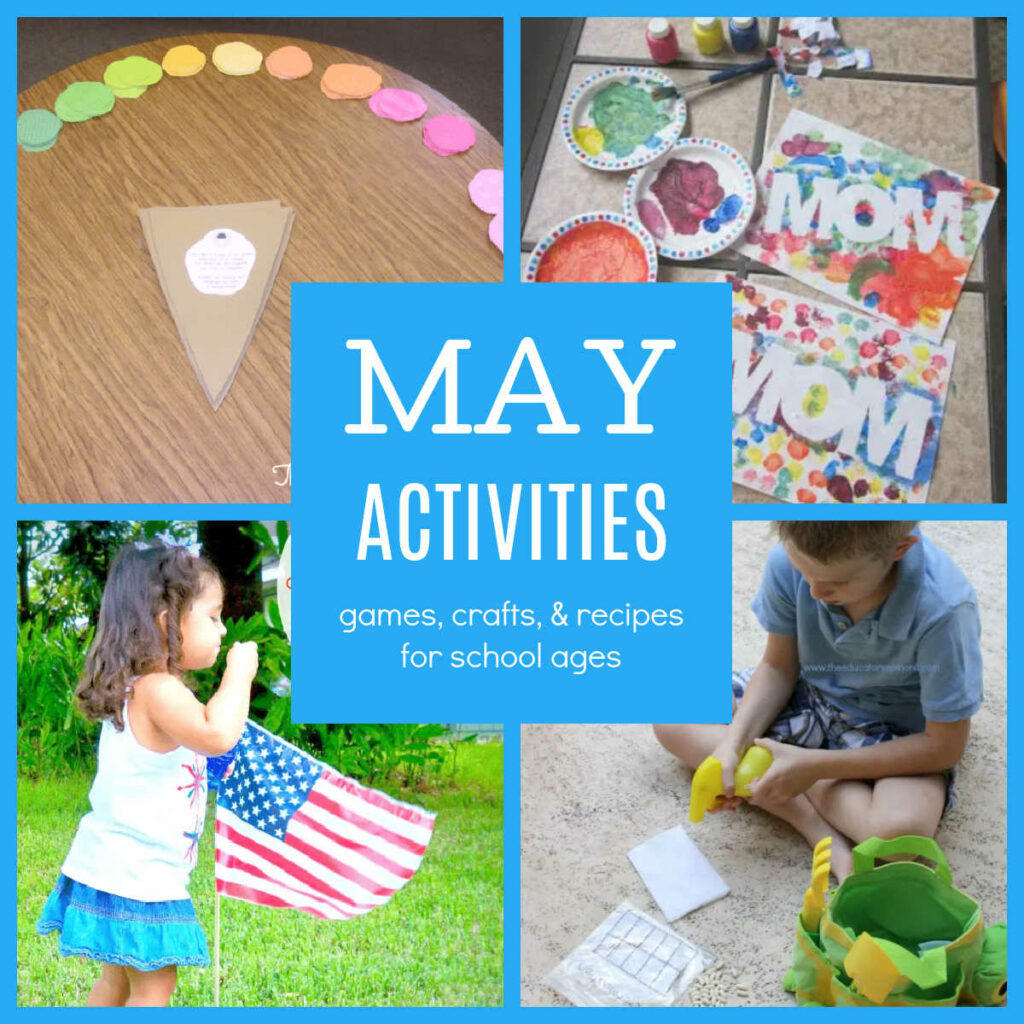 Get the latest free monthly activity guides from The Educator's Spin On It. You can sign up here to have our calendar sent to you each month.