Want to explore our world? Here are 30+ great Virtual Field Trips for early learners to explore from your home. From zoos and landmarks to famous museums, you can explore the world with your child with over a month of virtual field trips!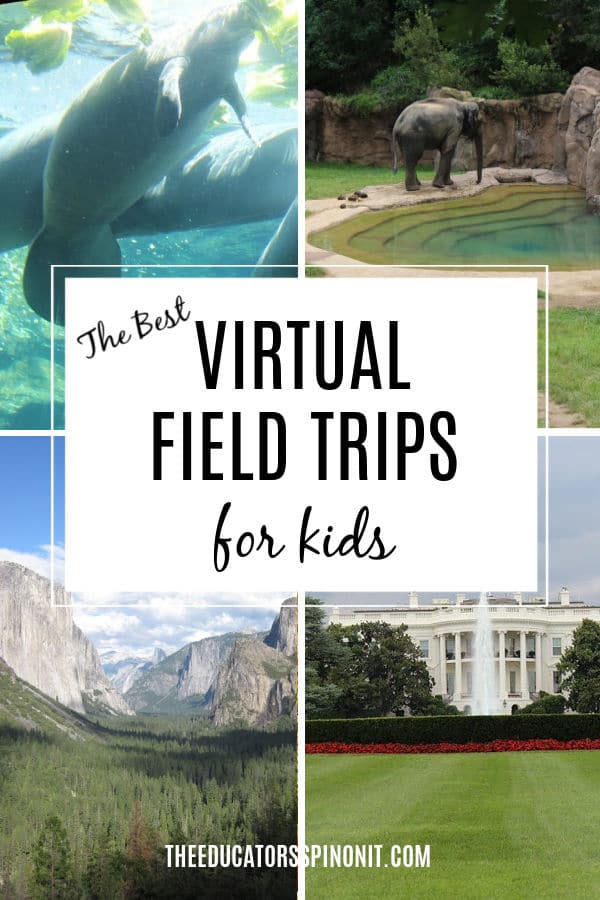 One thing that the recent global quarantine has made us all realize very clearly is that we're all part of one earth. We all have many commonalities and many things that are unique to where we live.
As we are at home, working from home and spending more time with the kids, I'd love to suggest we spend a little more time exploring this amazing planet that we've been gifted to during our lifetime.
Google Earth is such an amazing tool to use with your child to encourage them to explore the world. You can be at home on your sofa or at our desk and be transported to anywhere on the earth(virtually).
Where would you want to go?
With your child start with where you live. Then go to their school and where you shop near you and then find where family and friends live. Next, explore some of their favorite spots you've vacationed and now it's time to explore where you've never been. But where do you start?
Let's start by exploring some amazing popular travel destinations that also happen to have webcams for you to step inside and explore.
Google's Art and Culture is a great resource to kick-start your global search too. Did you know that Google's "World Wonders" project offers virtual tours of 132 famous sites? So many amazing virtual tours of museums for kids!!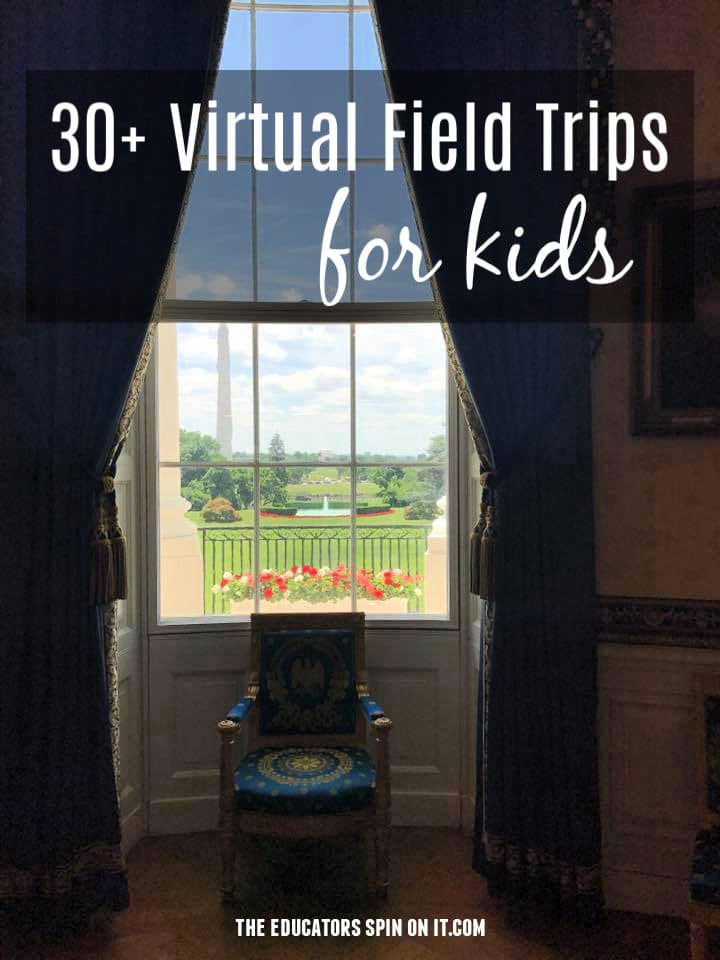 30 Virtual Field Trips for Kids
I've put together a collection of locations for virtual field trips that I believe as a teacher and a mom that are appropriate for the kid to watch online. I'd encourage you though to talk about these locations as a family.
You can track your virtual tours with our Printable Virtual Field Trip Log!
Perhaps start working on a travel bucket list together and a virtual travel bucket list. That way your child can make their own itinerary too.
Where do you think your child wants to go to?
Animal Virtual Tours for Kid
Here's a list of all the zoos with webcams to explore.
For a little movement, try this zoo themed yoga
US History Virtual Tours
Grab our Washington DC Unit for Kids. Create your own Living History Museum at home after your virtual tour!
US Landmarks Virtual Tours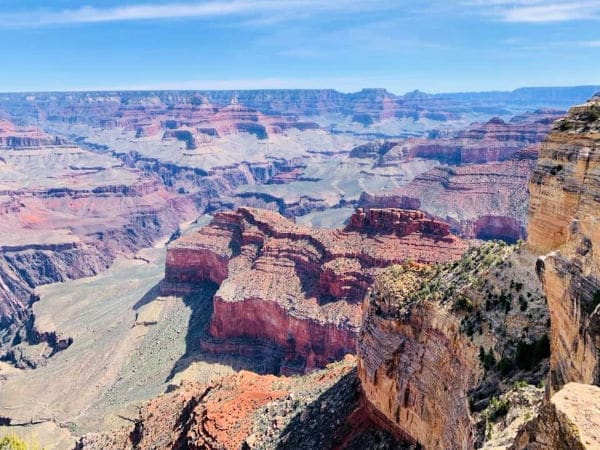 US National Parks Virtual Tours
Take our Virtual Tour of Utah's Mighty 5 National Parks
Find Your Virtual Park – Connect with national parks from a distance through digital opportunities and activities to do in your own home or neighborhood.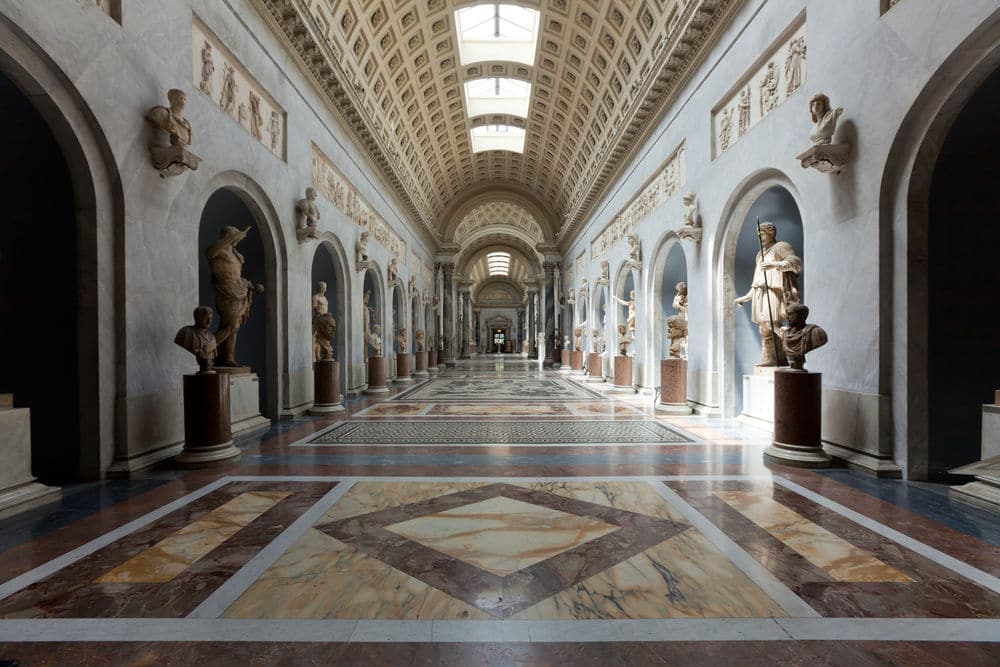 Museum Virtual Tours
Coloring Pages From Over 100 Museums
Virtual Tours Around the World
Recreate a famous landmark with math, art and sidewalk chalk
Fall Virtual Field Trips for Kids
Get ready to explore these Fall Virtual Field Trips for Kids with these kid friendly fall virtual tours.
Try these Leaf Activities for hands-on fun in fall.
Winter Virtual Field Trips for Kids
It's the most wonderful time of the year! Explore 60+ Winter themed virtual field trips for kids.
Once you take a few winter virtual tours, explore these Winter Activities for Kids.
Spring Virtual Field Trips for Kids
Explore the best spring virtual field trips for kids. Explore moments in nature of spring flowers blooming and experience flower-covered trees, baby animals, and the animal life cycles of spring with this ultimate collection of spring virtual field trips for kids.
Ready for Spring? Try this hands-on Spring STEM Challenge!
Summer Virtual Field Trips for Kids
Get ready to explore these Summer Virtual Field Trips for Kids! Explore the ocean, amusement parks, outdoor adventures, watermelon farms, and more with these kid-friendly summer virtual tours.
Virtual Tours of Space
Live Webcams Around the World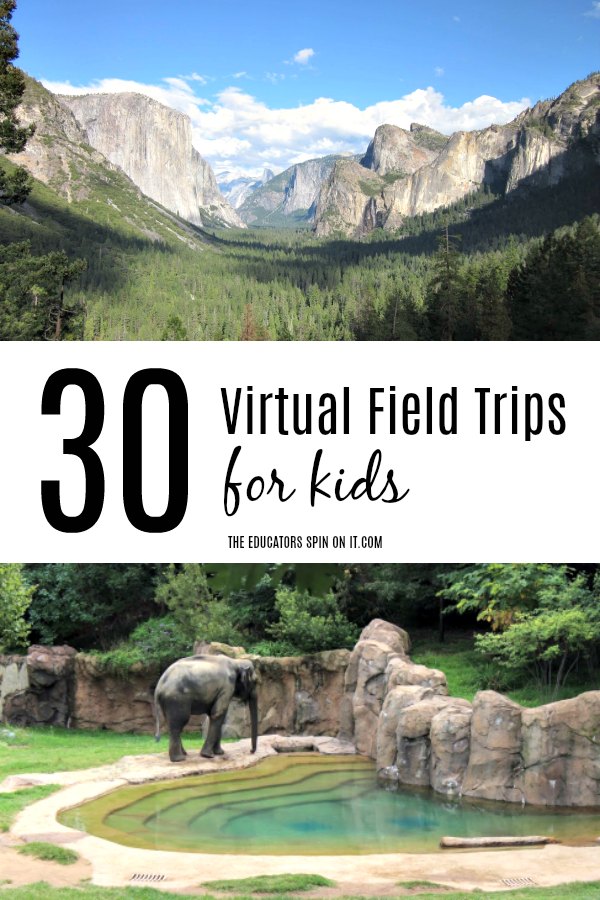 Virtual Field Trip Activities for Home
Looking for ways to expand the virtual tour?
Once you've viewed one of the Virtual tours, you can…
DOWNLOAD OUR VIRTUAL FIELD TRIP LOG
There are so many amazing resources to explore virtually to learn about our amazing planet and the treasures and history within it.
One resource that I found to be the most amazing was Google Art and Culture resource. I high recommend exploring it as a family during this time.
Virtual Tours for Kids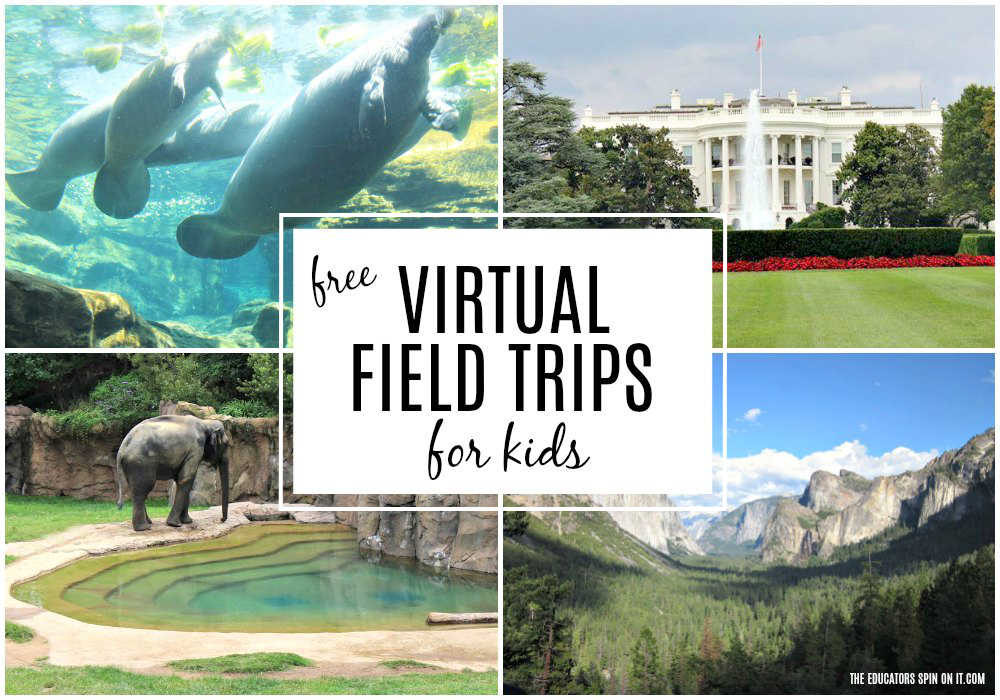 Take this time to explore the world virtually and help us work together to protect and learn about these treasures around the world.
Want more ideas for home Parents! Check out our…
Ball Games Your Kids will LOVE
JOIN our free Virtual Book Club for Kids
Do you have a favorite virtual tour that you love? Please share with me in the comments.