How do you plan a Staycation in Orlando?
Orlando can be an amazing location for tourists and locals. People literally travel from all over the world to visit the numerous Orlando attractions. One hidden secret is that there are so many other resources for mini vacation spots with your family that are budget friendly, especially if you're looking for something away from the main Orlando theme parks. Planning a Staycation as a local can be just as much fun to find those hidden gems we forget to visit.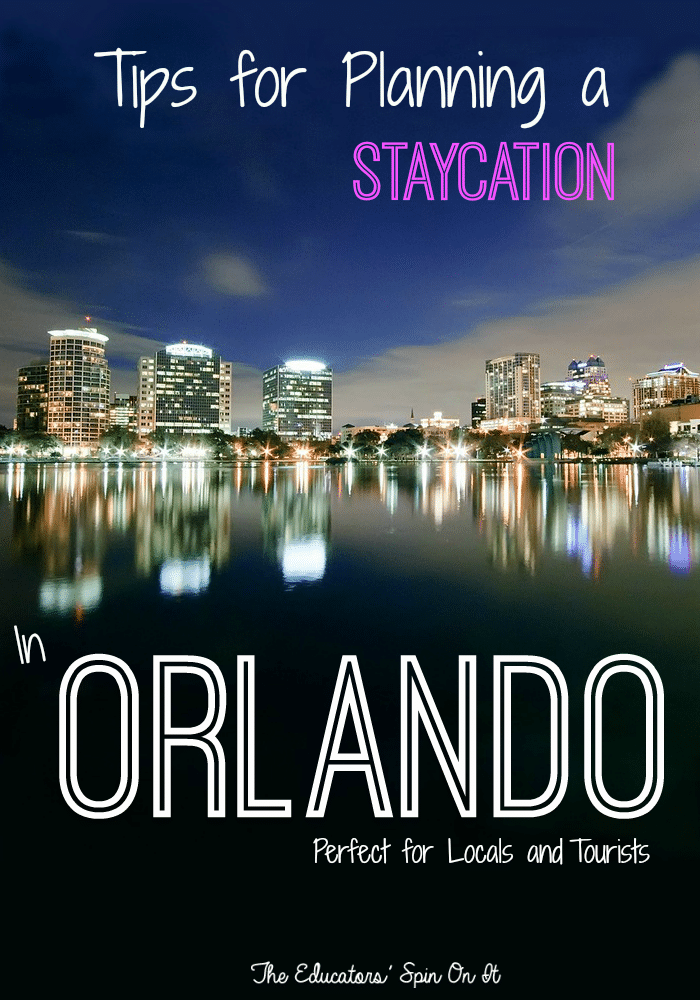 If you don't live in Orlando come back tomorrow for a list of staycation ideas for over 60 cities!

Here are some of my favorite spots for a perfect for a little getaway this summer with your kids in Orlando!
Hotel Adventure in Orlando
After living in Orlando for nearly 30 years we are always trying to find new things to do. One of my biggest tips is to book a hotel for your staycation, there are SO many to choose from in Orlando! It's a memory your kids will never forget. Even if that's all you do.

TIP: Find a hotel with an amazing pool that includes a yummy free breakfast & free cocktail reception hours. So much more bang for your dollar!
Indoor Fun in Orlando