Have you made your plans for Summer Vacation?
Have you considered a Staycation?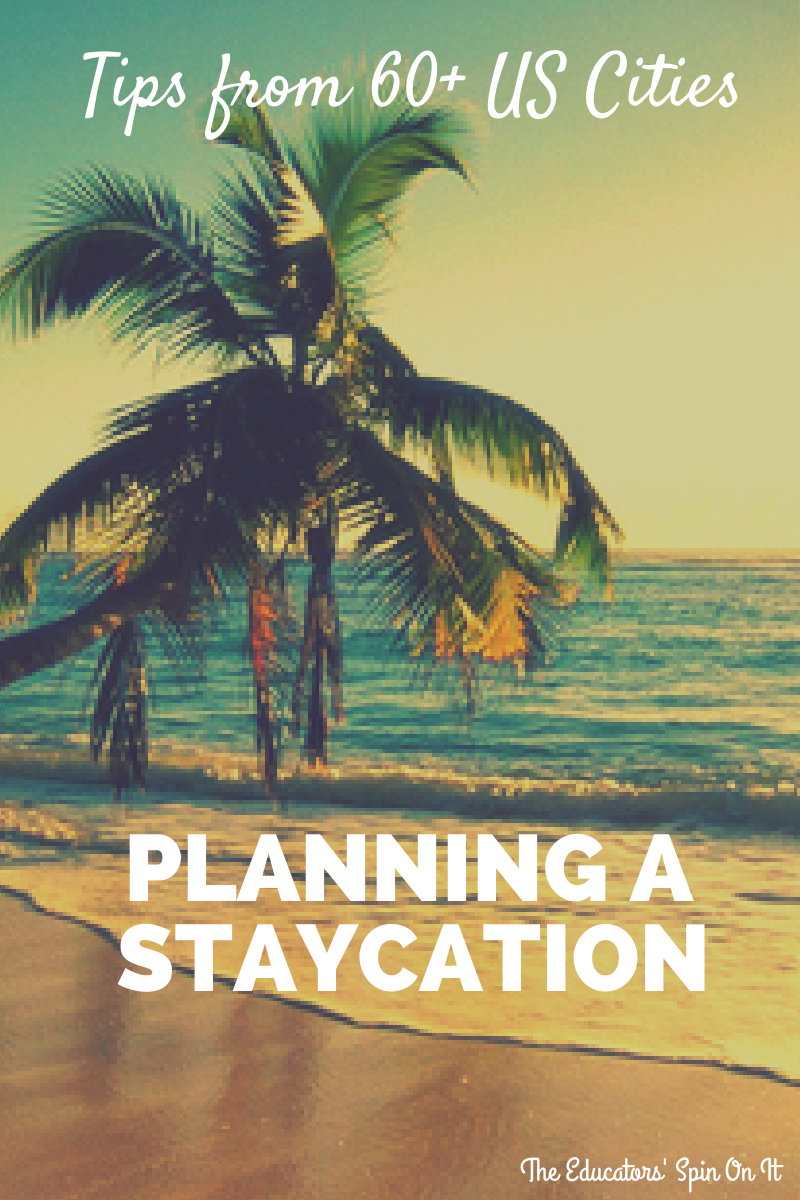 It's hard to believe that's it's almost here! I'm excited to share this resource of great things to do in cities all across the United States.
We've partnered with over 60 bloggers to share our favorites. Yesterday I shared
Orlando, FL
and last week my favorite spots in
Arizona.
You're invited to fill out our Travel Survey and share your adventures this summer!
Check out the posts below for your favorite city!
States are listed in alphabetical order.


A – D
Phoenix-Metro, Arizona ~ Mom Endeavors
Scottsdale, Arizona ~ Saving For Someday
Tucson, Arizona ~ Desert Chica Ramblings
Bentonville, Arkansas ~ This Sweet Life
Fullerton, California ~ More with Less Today
San Diego, California ~ Southern Cali Saver.com
Denver, Colorado ~ Bargain Blessings
Washington, District of Columbia ~ Kidventurous
F – I
Jacksonville, Florida ~ Saving The Family Money
Orlando, Florida ~ The Educators' Spin On It
Tallahassee, Florida ~ SwagGrabber
Tampa, Florida ~ Not Consumed
Chicago (and suburbs), Illinois ~ A Savings WOW!
Chicago, Illinois ~ Entertaining Chicago
Fort Wayne, Indiana ~ Simplified Saving
Indianapolis, Indiana ~ Chaos Is Bliss
Des Moines, Iowa ~ Eat, Play, Love Des Moines
K – P
Northern Kentucky (Boone, Kenton, Campbell Co) ~ Simply Sherryl
Annapolis, Maryland ~ The Happy Housewife
Boston, Massachusetts ~ Maven of Savin
Grand Rapids, Michigan ~ Give Me Neither
Metro Detroit, Michigan ~ Saving Dollars and Sense
Oakland County, Michigan ~ Everyday Savvy
South Haven, Michigan ~ Bargain Briana
Twin Cities, Minnesota ~ Creative Couponing
Kansas City, Missouri/Kansas ~ Kosher on a Budget
Kansas City, Missouri/Kansas ~ Kansas City Mamas
Southern Missouri ~ Getting Freedom
Omaha, Nebraska ~ Family Fun in Omaha
Reno (& Northern), Nevada ~ Premeditated Leftovers
Buffalo/Niagara Falls, New York ~ Anns' Entitled Life
Syracuse, New York ~ I am That Lady
Cincinnati, Ohio ~ Adventure mom
Columbus, Ohio ~ Cleverly Simple
Dayton, Ohio ~ Savings Lifestyle
Northeast Ohio ~ Raising Lifelong Learners
Northeast Ohio (Canton, Akron, Cleveland) ~ Sisters Shopping on a Shoestring
North Central Oklahoma ~ From this Kitchen Table
Portland, Oregon ~ Frugal Living NW
Erie, Pennsylvania ~ Growing Kids Ministry
Harrisburg/Central, Pennsylvania ~ Family Balance Sheet
Lancaster, Pennsylvania ~ Pandora's Deals
Pittsburgh, Pennsylvania ~ The Coupon High
Northeastern Pennsylvania (NEPA) ~ Bucktown Bargains
R – W
Providence, Rhode Island ~ Everyday Family Living
Beaufort, South Carolina ~ Kathys Cluttered Mind
Chattanooga, Tennessee ~ Living Chic on the Cheap
Nashville, Tennessee ~ The Hands-On Homeschooler
Arlington, Texas ~ Baby Boomer Rants
Bryan/College Station, Texas ~ How to Homeschool My Child
Dallas, Texas ~ Surviving The Stores
Fort Worth, Texas ~ Coupons and Freebies Mom
Houston, Texas ~ Melissa's Bargains
Katy, Texas ~ Moms Confession
Rio Grande Valley (McAllen), Texas ~ iLoveMy5Kids
Salt Lake City, Utah ~ Teach Beside Me
Charlottesville, Virginia ~ How to Have it All
Richmond, Virginia ~ Vacation Maybe
Williamsburg, Virginia ~ The Talking Suitcase
Seattle, Washington ~ Thrifty NW Mom
Oshkosh, Wisconsin ~ A Little Bit of This and That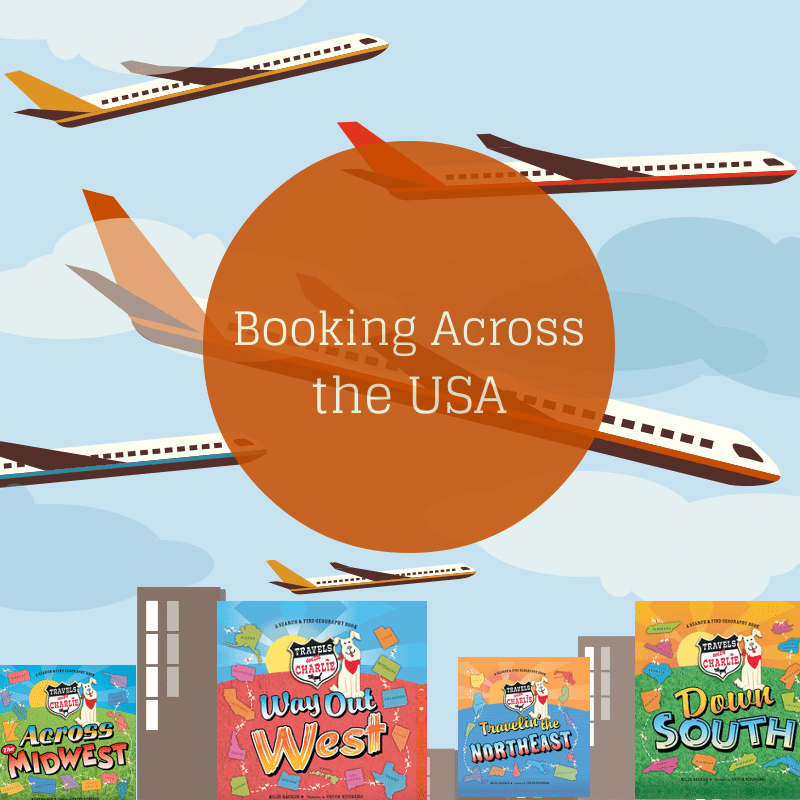 Learning About the States with Kids
Are you looking for more ideas to learn about States with your child? If you're planning a staycation this year you can also plan some virtual trips with your child to other locations. Check out our Booking Across the USA Project for resources for all 50 States.




Tips for Traveling with Kids
I am always looking for ways to help you with your traveling with kids and sharing them on our Traveling with Kids Pinterest Board. Plus we've just started a Place Pins Board that has a map of specific locations of Places to Visit Pinterest Board.
Where are you traveling this Summer?
I'd love to know where you hope to travel this summer. You're invited to complete our Travel Survey. If we see some similarities in the responses we'll share a few related posts this summer on our Blog and on our Pinterest Boards.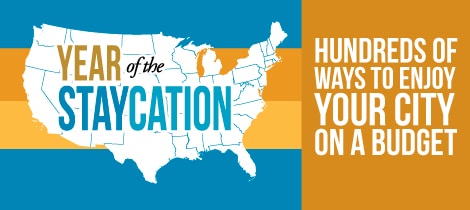 for hosting this Staycation Series.