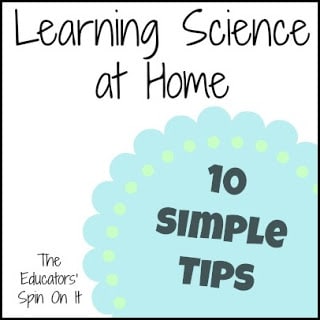 We are so excited to be guest posting at
Steve Spangler's Blog
today!
We believe that parents are a child's first teacher and feel that with simple steps you can make sure to have all the tools you need at home for your child to learn..including SCIENCE!
If you haven't explored Steve Spangler's Science take a moment and check out all the cool science videos. Plus they have numerous products available to order. Truthfully many of the experiments he shares are from simple household items, it's awesome!
We're always pinning Science Ideas onto our Science Pinterest Board that we see. As a classroom teacher it was always a subject I wished I had more time for. As a parent here's your opportunity to give you child the hands on time and materials they need!
Another simple way to offer more science is to volunteer in your child's classroom during science time. And although I wish it wasn't needed you can offer to supply materials if needed as school budgets are being reduced. PTA fundraising are a way to support a strong science program at school. Talk with your child's teacher or principal and see how you can help.
Let's give our children opportunities for Science at School and at Home!
You never know what our future scientists will discover if they have all the tools & explorations they need from the start!