Here's some of my favorite shark activities, shark books and shark videos just for kids for Shark week. These are fun and easy shark themed activities your child will love. Plus one very special opportunity that will be perfect for summer shark art fun with your family.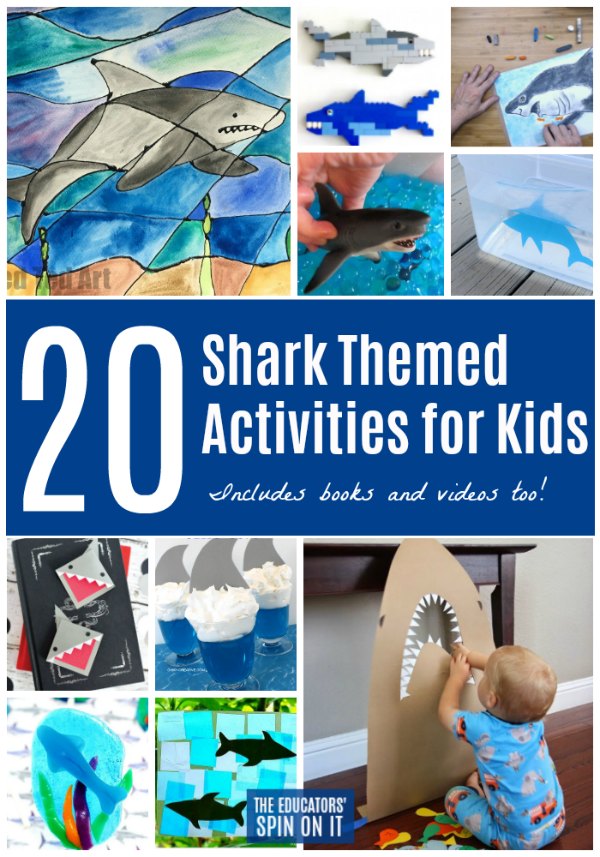 Shark Activities for Kids
This week is the perfect time to get together with a few friends and do a shark themed playdate! I've put together a list of 20+ Shark themed ideas what each of your friends can choose from to bring to the playdate. Or you can do them at home with your little one, whichever works best for you.
I've placed an * by the photos that are featured above in the image for easy reference.
HOW DID IT GO? Let me know which activity you did for Shark Week with your child in the comments below!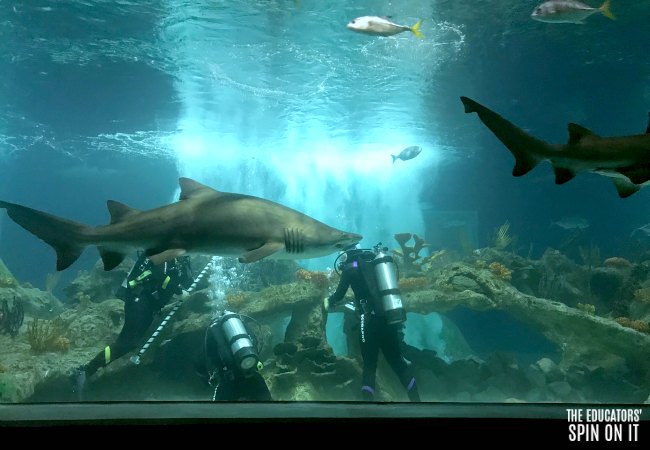 We recently had the chance to observe some staff members cleaning the shark tank, such a unique experience. Click here to see more photos of our Aquarium Trip!
Disclosure: This post contains affiliate links where I earn a small commission from your purchase.
Start of your Shark Week fun with these 12 Shark Toy Animals!
Are you ready to learn how to create art with sharks for Shark Week? I'm excited to share with you this special art program that will be perfect for your summer art fun with your child.
Sharks Video Art Lessons
What is included in the Sharks Video Art Lessons from ChalkPastels.com?
10 Sharks Video Art Lessons
20 step-by-step written art tutorials – in two Shark ebook volumes
Step-by-step instructions
Techniques encourage both new artists and challenge more advanced ones
Independent learning for older students
FAQs
Glossary of art techniques
Option to join You ARE an Artist Facebook group for sharing art work and asking questions.
Try a Free Sharks Video Art Lesson
Chalk Pastels has introduced their new Shark Video Art Lessons!
What is included in the Sharks Video Art Lessons?
10 Sharks Video Art Lessons including…

Great White Shark Smiling
Hammerhead
Zebra Shark
Night Shark
Black Tip Reef Shark
Flying Sharks
Shark Fin
School of Sharks
Nurse Shark
Megaladon

Two Shark ebook volumes with 20 step-by-step written art tutorials!
Explore additional options from the You Are An Artist Lessons or ebooks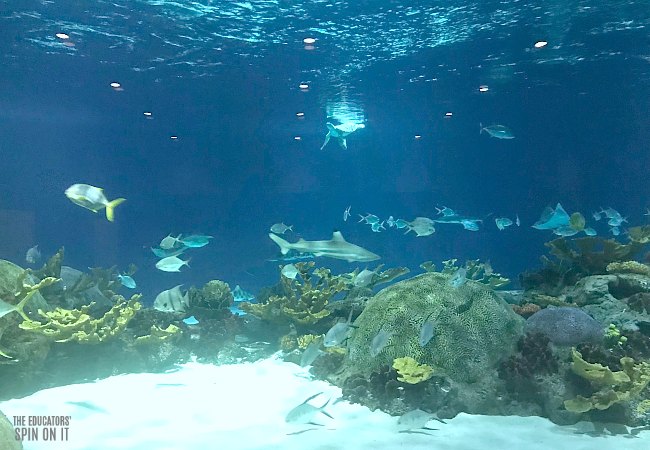 Shark Week Art Tutorials for Kids
Learning how to draw a shark can be challenging for kids but so rewarding once they figure it out. Here are a few tutorials of sharks using various techniques including a few shark chalk pastel tutorials, shark watercolor tutorials, and just drawing them. A few of them feature Chalk Pastels too s you can get an idea of what the art lessons are like.
Which shark art tutorial was the easiest for your child to follow along and make their own shark? Jump over to our facebook page an be sure to share a photo with us of your shark art project! Now it's time for some of our favorite picture books about sharks!

Shark Books for Kids
Finding good books about sharks that don't all look the same can be challenging in your library or book store. I've found a few new shark picture books that I think are a great addition to your Shark week reading.
I've listed them below with links to Amazon for easy purchase. There's so much to learn about sharks and the important role they play in the ocean's ecosystem.

Hark! A Shark!: All About Sharks (Cat in the Hat's Learning Library)
Shark Lady: The True Story of How Eugenie Clark Became the Ocean's Most Fearless Scientist
Surprising Sharks: Read and Wonder
If Sharks Disappeared

Big Shark, Little Shark (Step into Reading)
How to Survive as a Shark
Clark the Shark
Sharks
The Magic School Bus and the Shark Adventure (Scholastic Reader, Level 2)
DK Eyewitness Books: Shark
How to Draw Incredible Sharks and Other Ocean Giants: Packed with over 80 Creatures of the Sea
How to Spy on a Shark
Nugget and Fang: Friends Forever–or Snack Time?
Fly Guy Presents: Sharks (Scholastic Reader, Level 2)
National Geographic Readers: Sharks! (Science Reader Level 2)
Ultimate Sticker Book: Sharks: More Than 250 Reusable Stickers
Shark Videos for Kids
I've previewed these videos so that they are approved for younger ages to watch. Watch on your desktop or phone together and talk about what they see and learn from the videos about sharks. It's a great time to talk about some of the misconceptions that we have about them. Sharks have been around for over hundreds of millions of years.
There are over 400 types of sharks of them, from the 8-inch-long dwarf lantern shark to the 40-foot-long whale shark. Sharks are efficient predators with a highly developed sense of smell, hearing and sight. But there are some types of sharks that can go up to a year before their next meal depending on where they live in the ocean.
Hope you have fun exploring our oceans and learning about sharks with your child.
Here's a peek at our recent visit to an aquarium in Arizona what is your closest aquarium to visit and enjoy these unique animals?