My kids love to hide our plastic eggs in the yard and around the house. They take turns hiding and searching at least once a day in the weeks leading up to Easter.  Pretend egg hunts are just one way to re-use plastic eggs.
Here is an awesome collection of fun and learning crafts and activities to make using plastic eggs.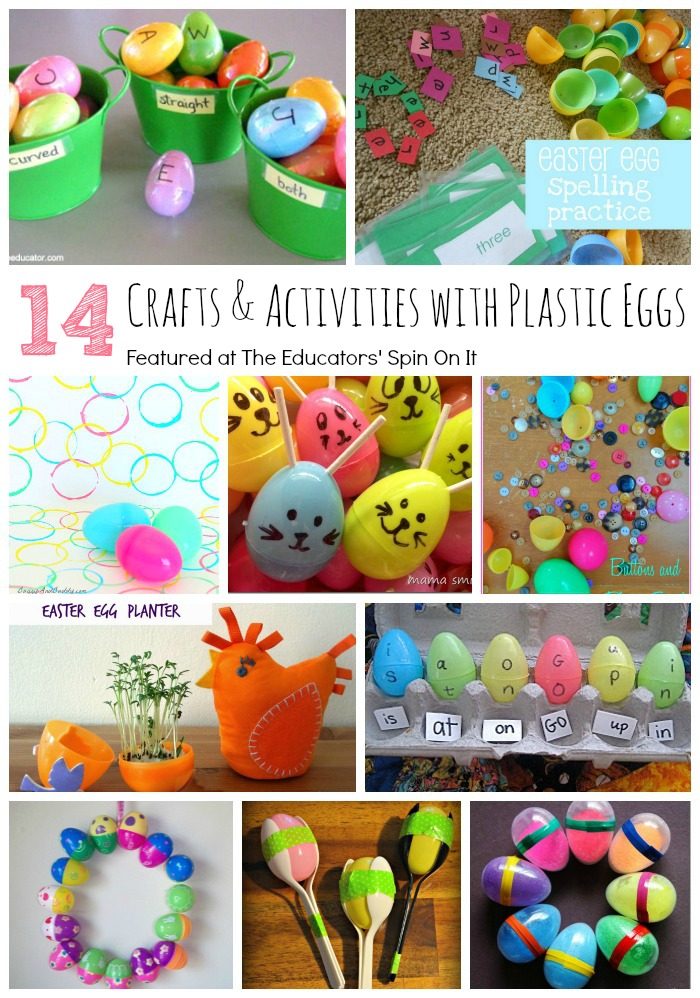 14 Crafts and Activities to Make and Do with Plastic Eggs
To turn your plastic eggs into music makers, you may try one of each
For a little science – try starting a little 
Plastic Egg Planter
 from Sun Hats and Wellie Boots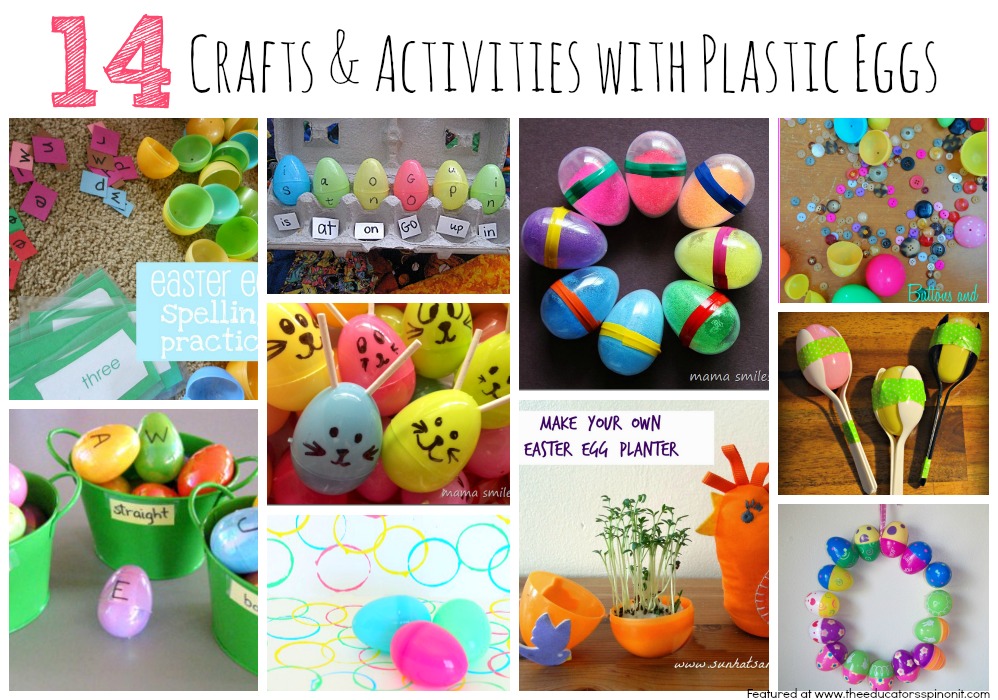 and if you have the GIANT eggs, this activity is a MUST DO!!!
Giant Weatherproof Plastic Egg Easter Decoration Made in Usa