A fun stamping activity for learning letters with the book Chicka Chicka Boom Boom. Grab some paper and stamps and let's get started with this fine motor activity for your child.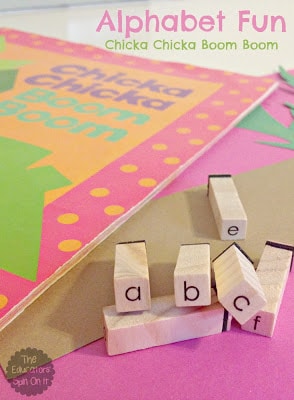 Disclosure: This post contains affiliate links to Amazon.
Chicka Chicka Boom Boom is one of my most favorite books to start the school year off with for children in early childhood classroom and in your home while working with toddlers and preschoolers.
It's all about having fun with the english language and with the alphabet! It's also the quickest way to see what letters your child knows and needs to learn.
Chicka Chicka Boom Boom by Bill Martin Jr. and Joh Archambault
Chicka Chicka ABC (Chicka Chicka Book, A)
Chicka Chicka 1, 2, 3 (Chicka Chicka Book, A)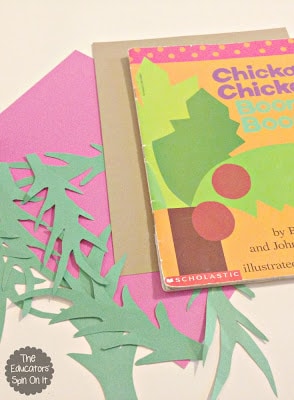 Chicka Chicka Boom Boom Letter Activities
Here are several Chicka Chicka Boom Boom letter activities for your child to explore the alphabet. Have fun with your coconut tree!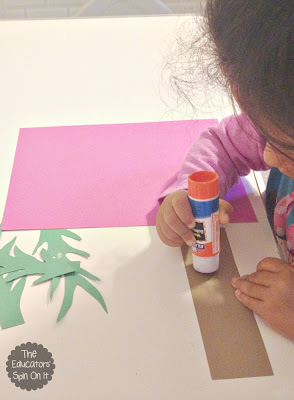 How to Make a Coconut Tree for Chicka Chicka Boom Boom Story
Paper Towel Roll or rolled up brown construction paper makes the perfect tree. Then attach some green palm branches for the palm frawns. If you have alphabet stickers you can attach them to the tree as you tell the story.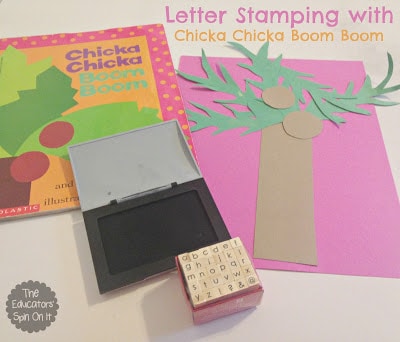 Chicka Chicka Boom Boom Tree Letter Stamping
One a light colored sheet of paper have your child glue a brown stem for the trunk of the palm tree and create 3 to 5 green palm tree branches to glue on top of the trunk. Once the glue is draw encourage your child to stamp with ABC stamps.
I found mine for $1 at Michaels or the Dollar Spot at Target.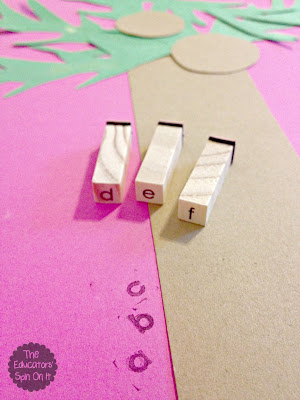 Chicka Chicka Boom Boom Letters Manipulatives
We found a little bag of letters from Creatology at Michaels but any little letters or magnetic letters would be fun to retell the story with.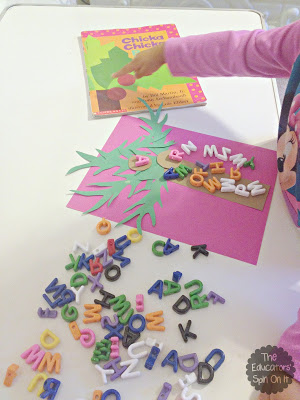 Chicka Chicka Boom Boom Snack Time
Using Graham Crackers and Alphabet Cereal or Alphabet Crafts by Cheese It you can create a snack Apples work perfect for the Palm tree Limbs. Use raisins for the coconuts!
A fun way to explore Chicka chicka boom boom letter activities with your child.
Chicka Chicka Boom Boom Song
Chicka Chicka Boom Boom… and More Fun with Letters and Numbers (Scholastic Storybook Treasures)
This is a fun little song created by Scholastic to play in the background while you're crafting and snacking! It's available at Amazon. Here's the link Chicka Chicka Boom Boom DVD.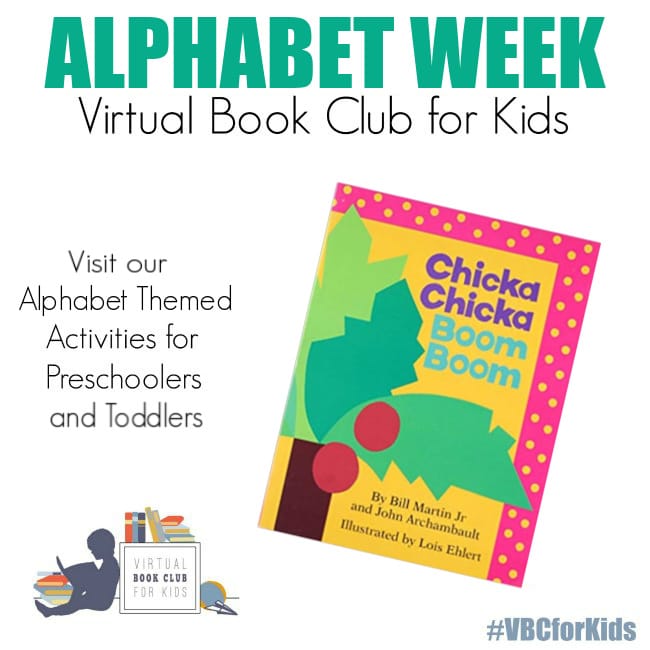 What is your favorite Chicka Chicka Boom Boom letter activity? SHARE
Want more ideas for Chicka Chicka Boom Boom? Try these…