Easter is just around the corner. Here are some fun hands on Activities, Crafts, Books, and Sign Language for your Baby or Toddler to enjoy for Easter!
These easy baby easter activities and crafts will keep your little one busy this spring.
Don't wait to bring out the eggs and bunnies now for hours of fun!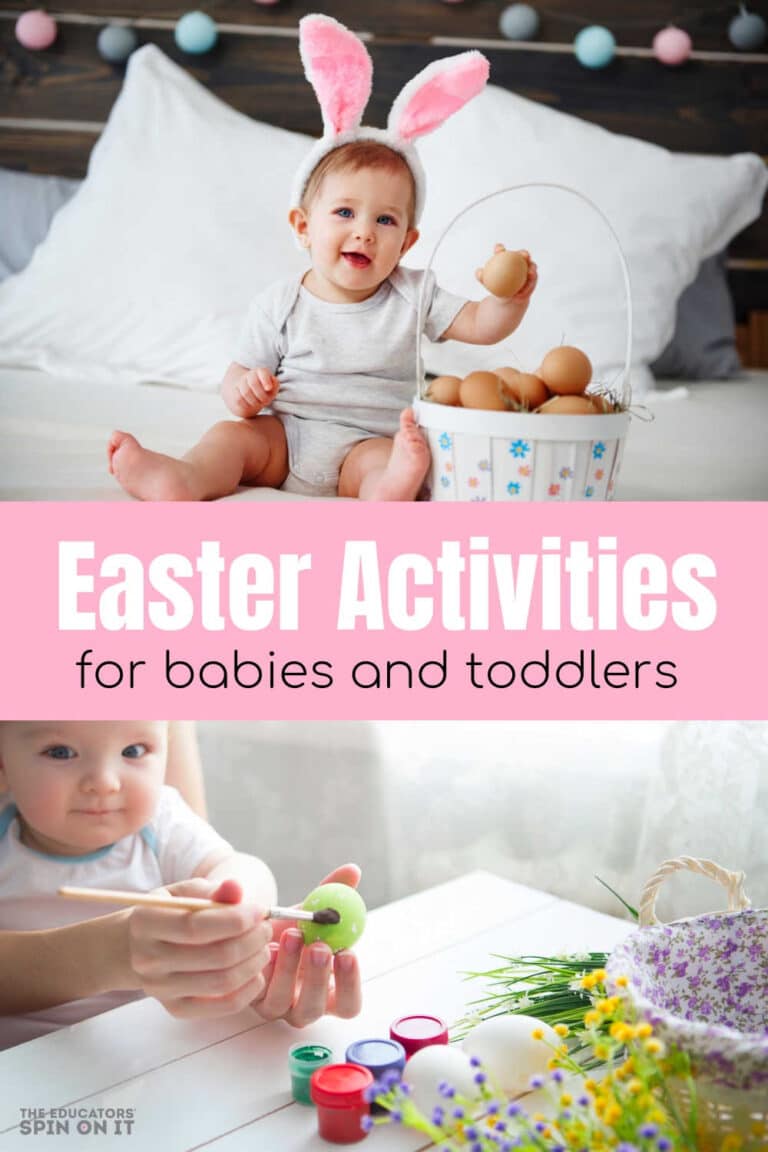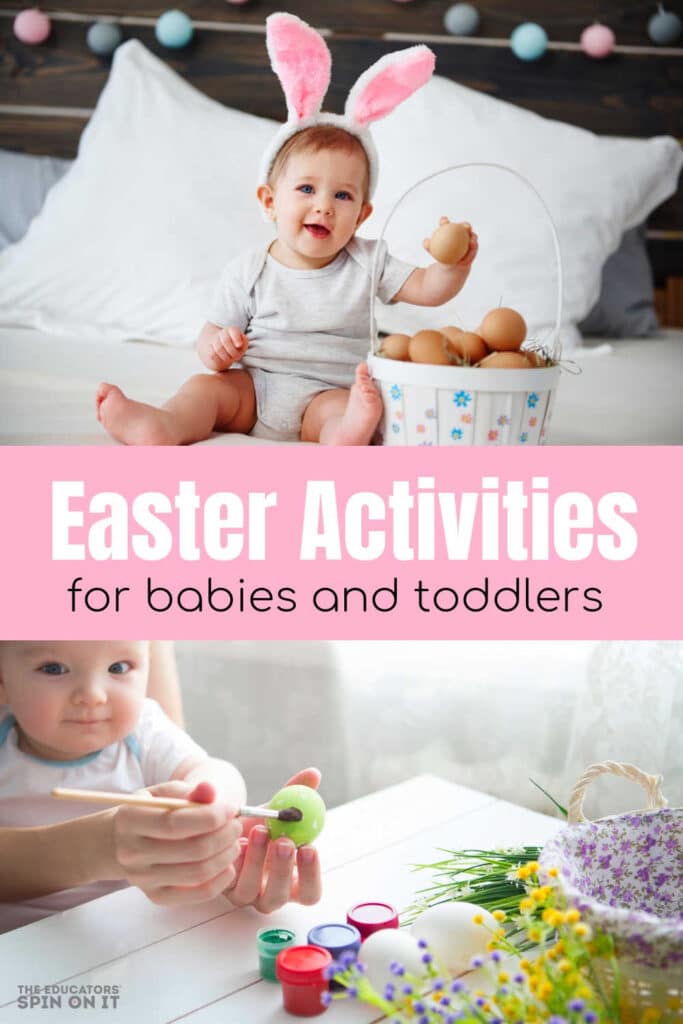 This post contains affiliate links to Amazon.
Easter Activities for Babies
Playful ways to have fun this Easter with your baby or toddler. These hands on ideas encourage your baby to explore shapes, textures, and colors in a playful way.
Incorporate your favorite Rabbit Finger Puppet or Easter Bunny Egg Basket or even those adorable Easter Nesting Eggs.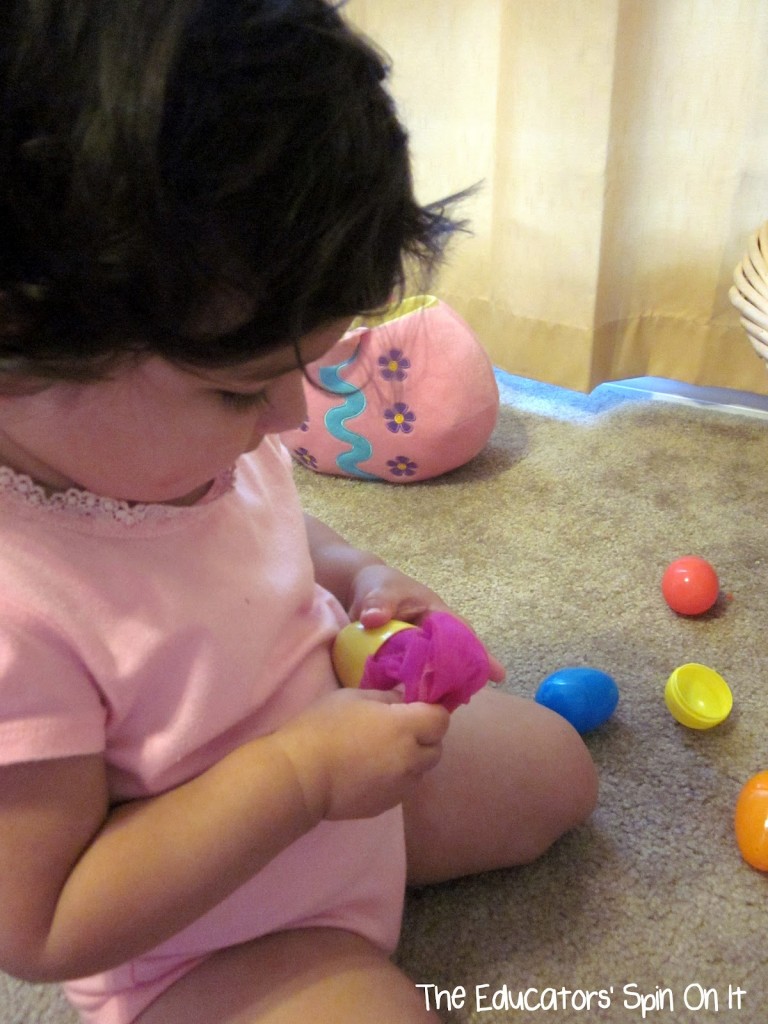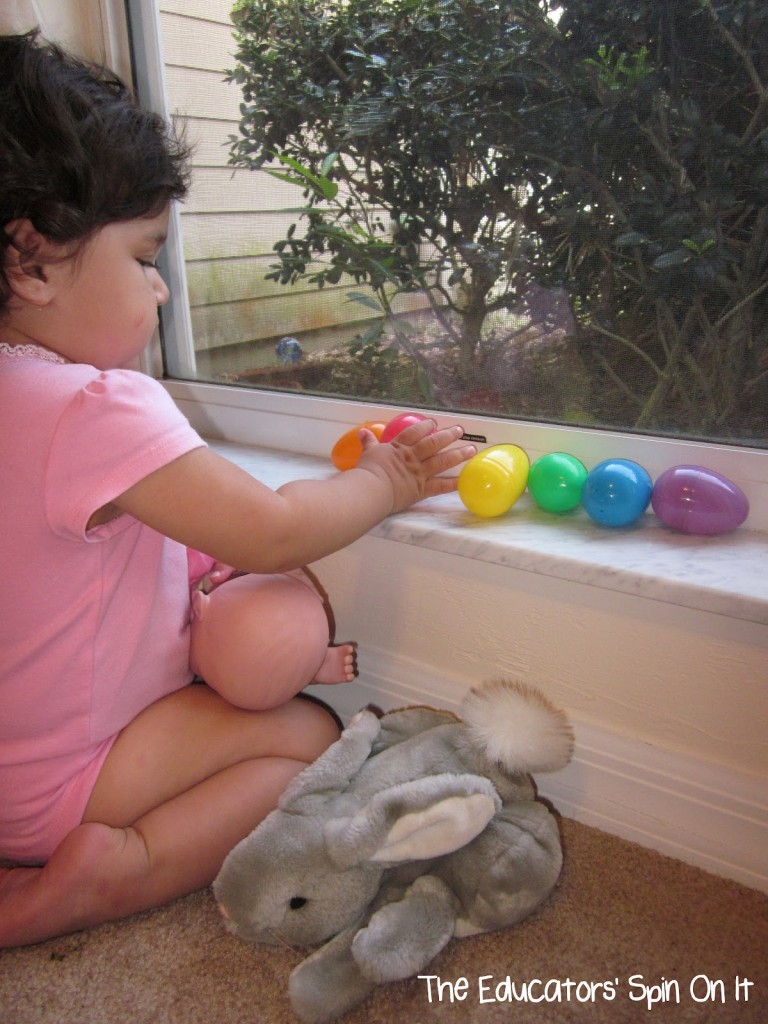 Eggs Exploration– Let them explore the eggs, make sure to tape them closed if you have very young ones. My daughter is 15 Months Old so she like to open the eggs and discover things inside. We put a scarf in this egg and finger puppets in another.



The larger eggs are easier to put things into. Here's my daughter at 4 months having a little egg fun. I can't believe how quickly they grow.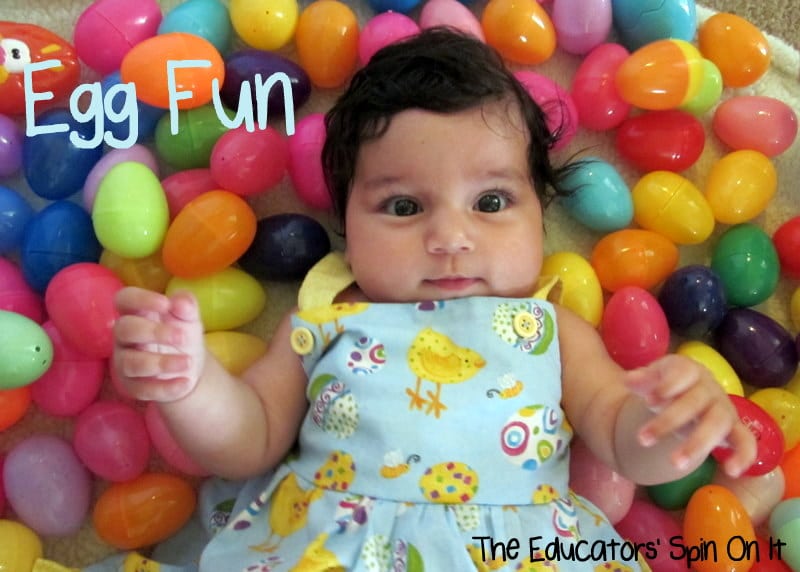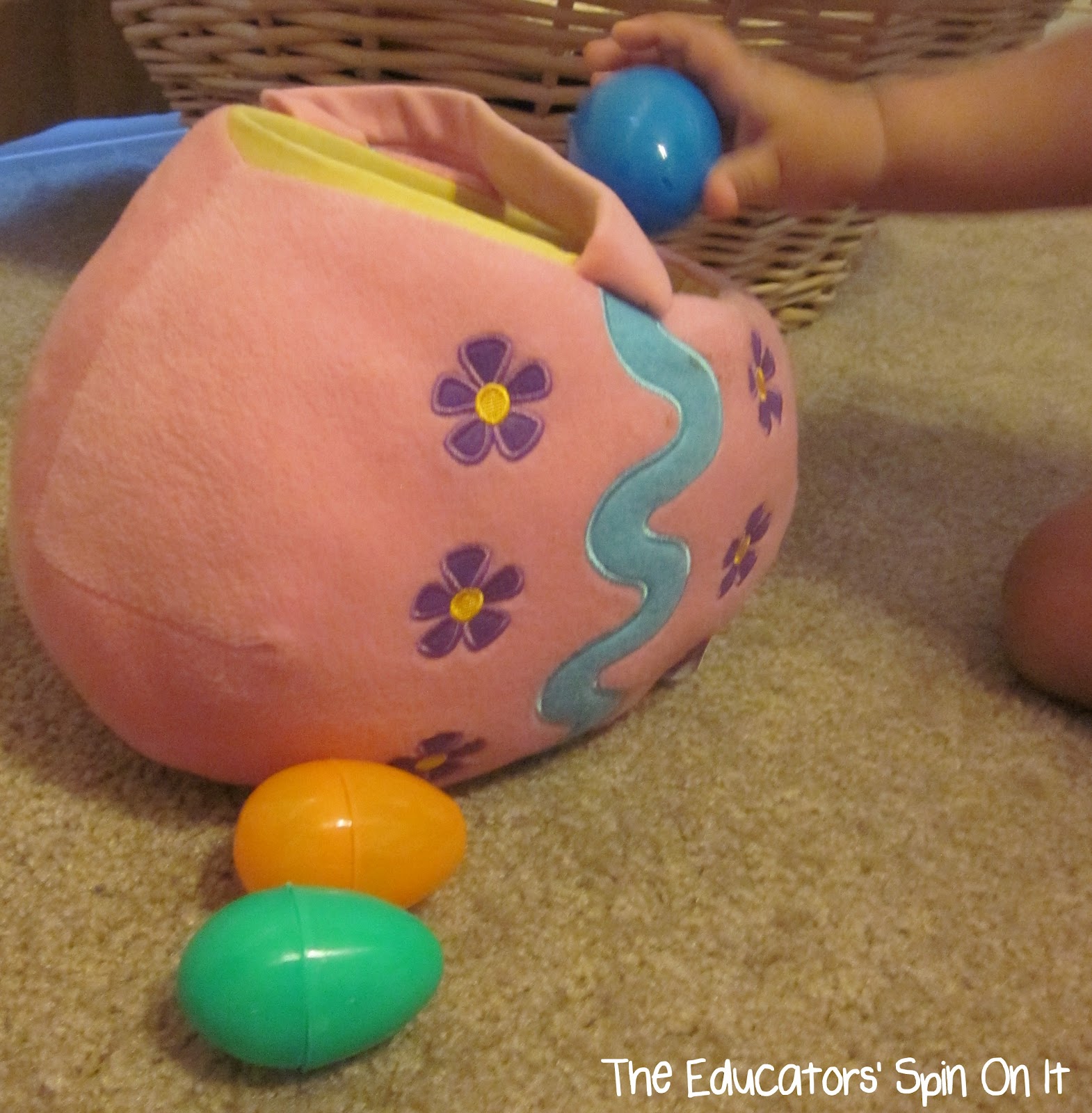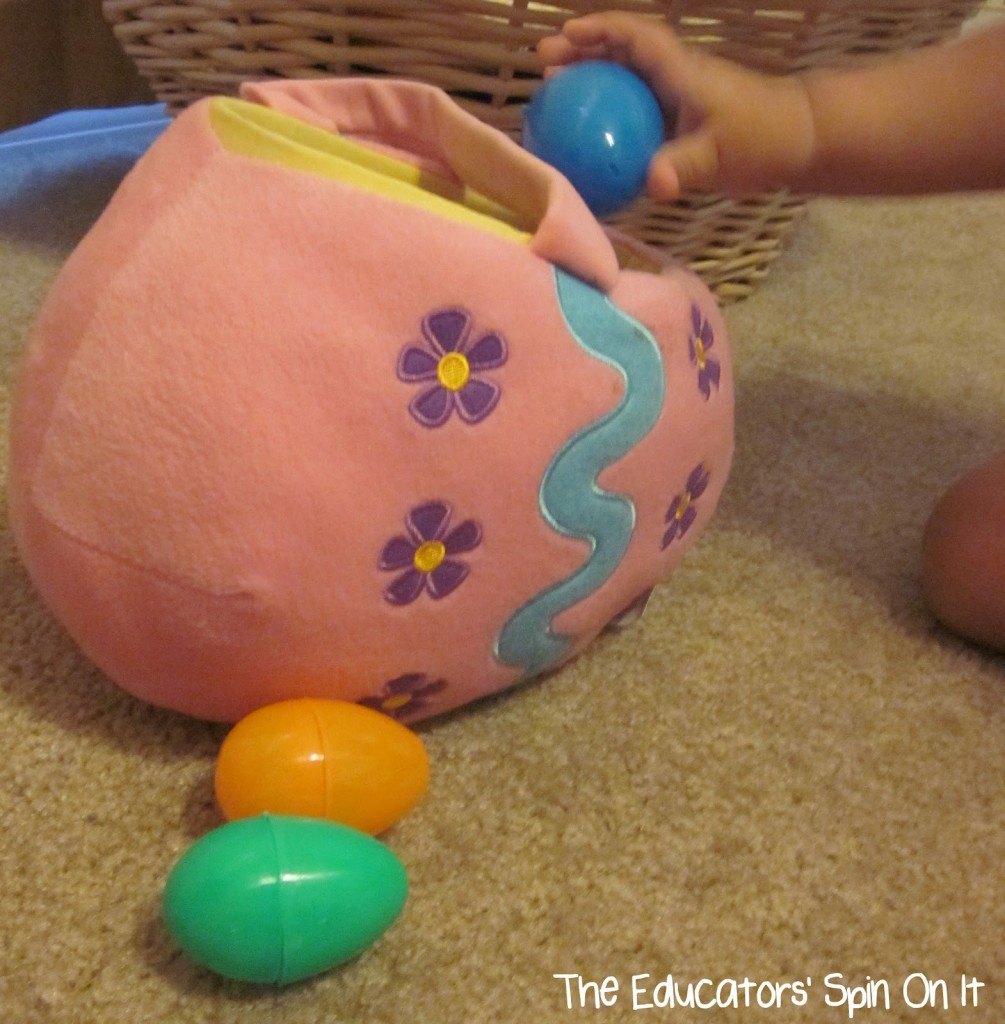 Fill the Basket-Empty the Basket– They LOVE filling a basket or bucket with eggs and carrying it around and then dumping it out, hours of fun and teaches them how to clean up
Spring Puppets and Finger Puppets– Encourage them to begin to play imaginary play, make sure you are modeling how it's done, they need to learn from someone.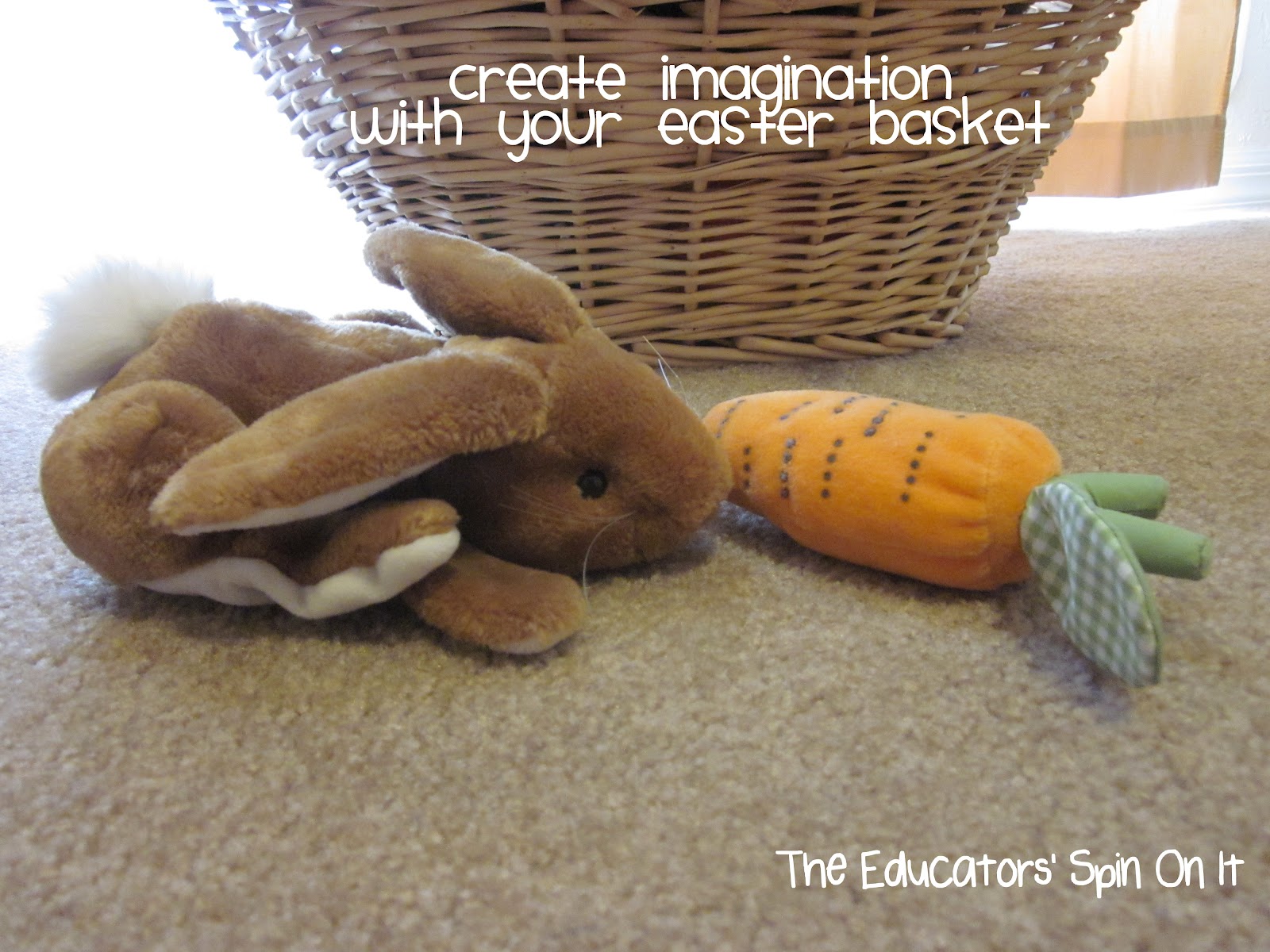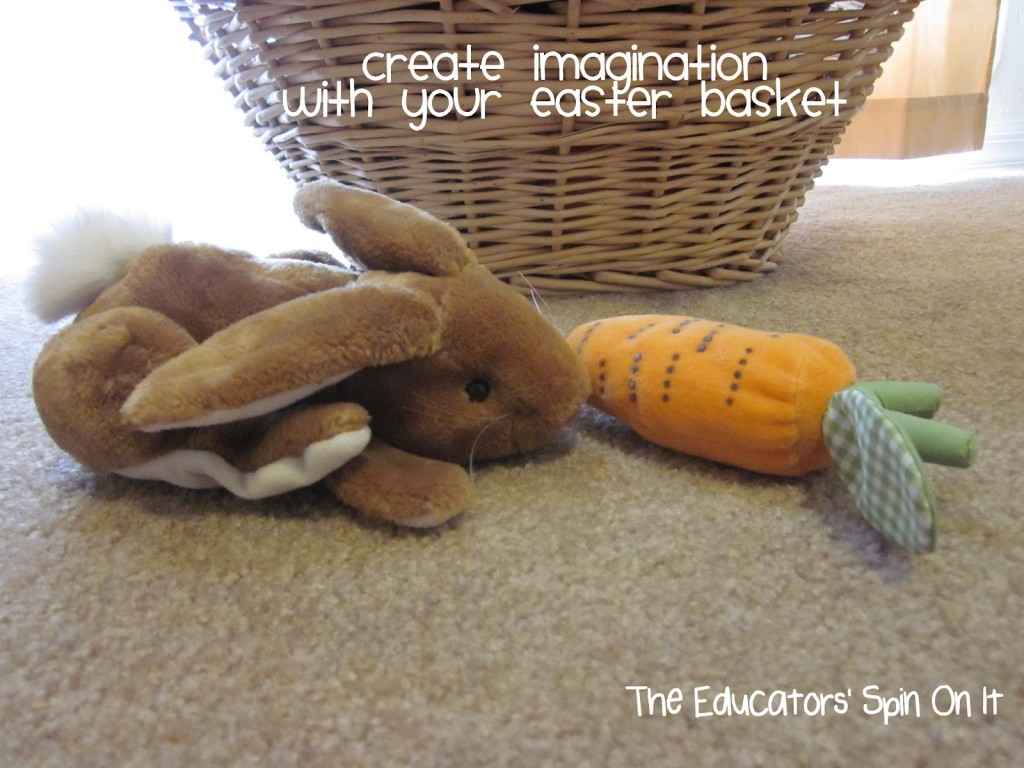 Bunny Fun-Start playing make believe with your little ones, grab an item to represent a carrot and feed the bunny together.



Let the bunny hop around the room too. They love it.
Sorting Spring Animals- We discovered that we have different kinds of chicks and bunnies and created piles with them with big sister.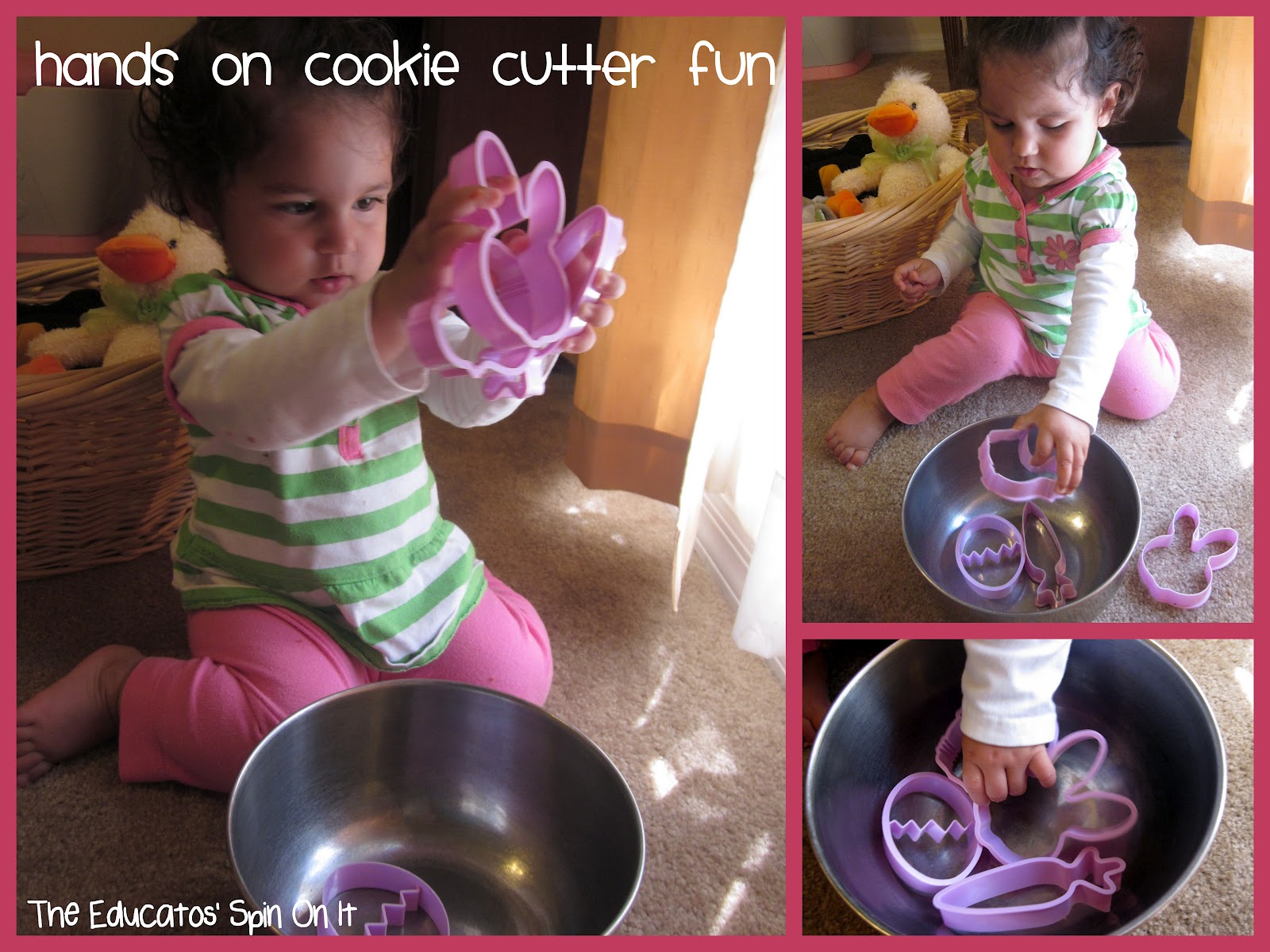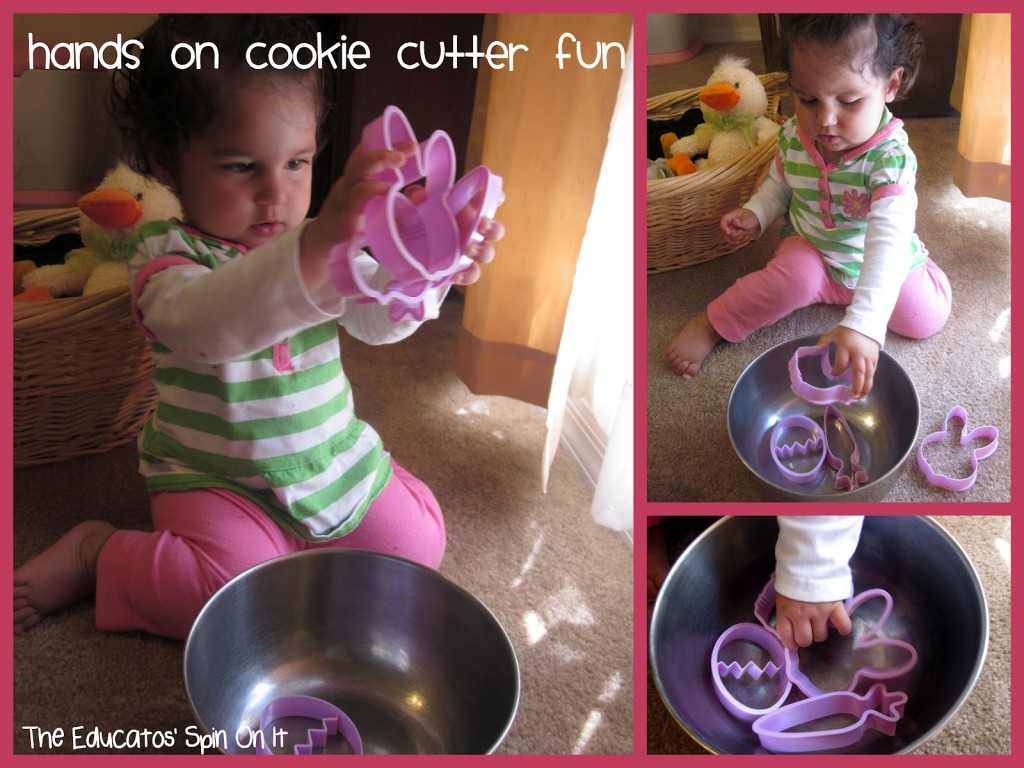 Cookie Cutter Playtime– Using cookie cutters to explore the shapes of spring, we use a metal bowl to keep them in for extra sound fun too.

Here's a set of easter cookie cutters that would be perfect for this activity. Wilton 10 Piece Easter Egg Cookie Cutter Canister Set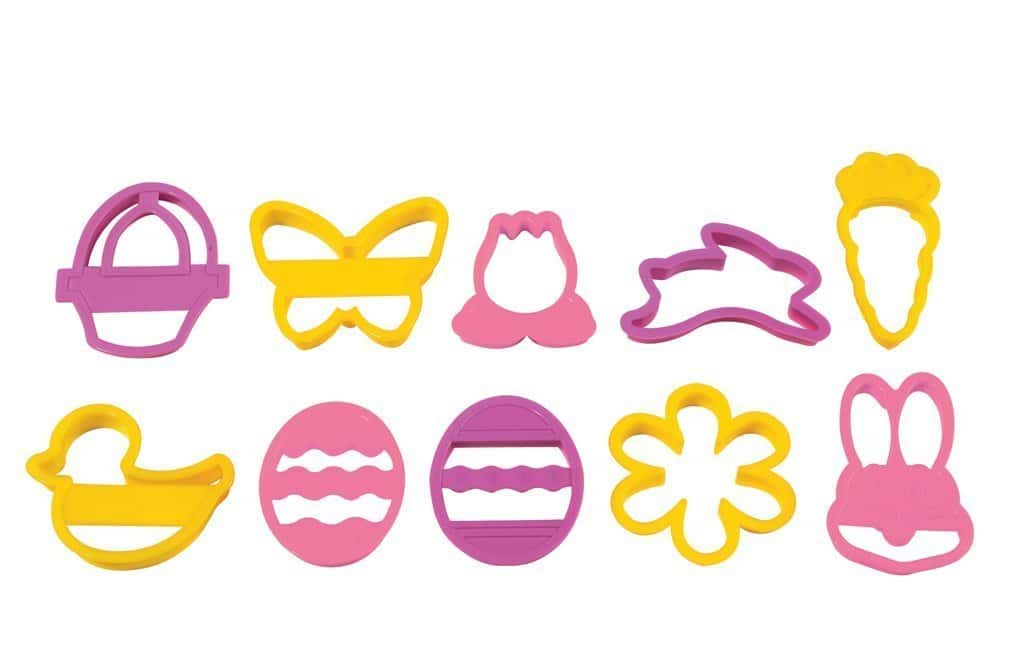 Egg Sounds– Put rice or beads inside of eggs and seal closed, makes great shakers for music time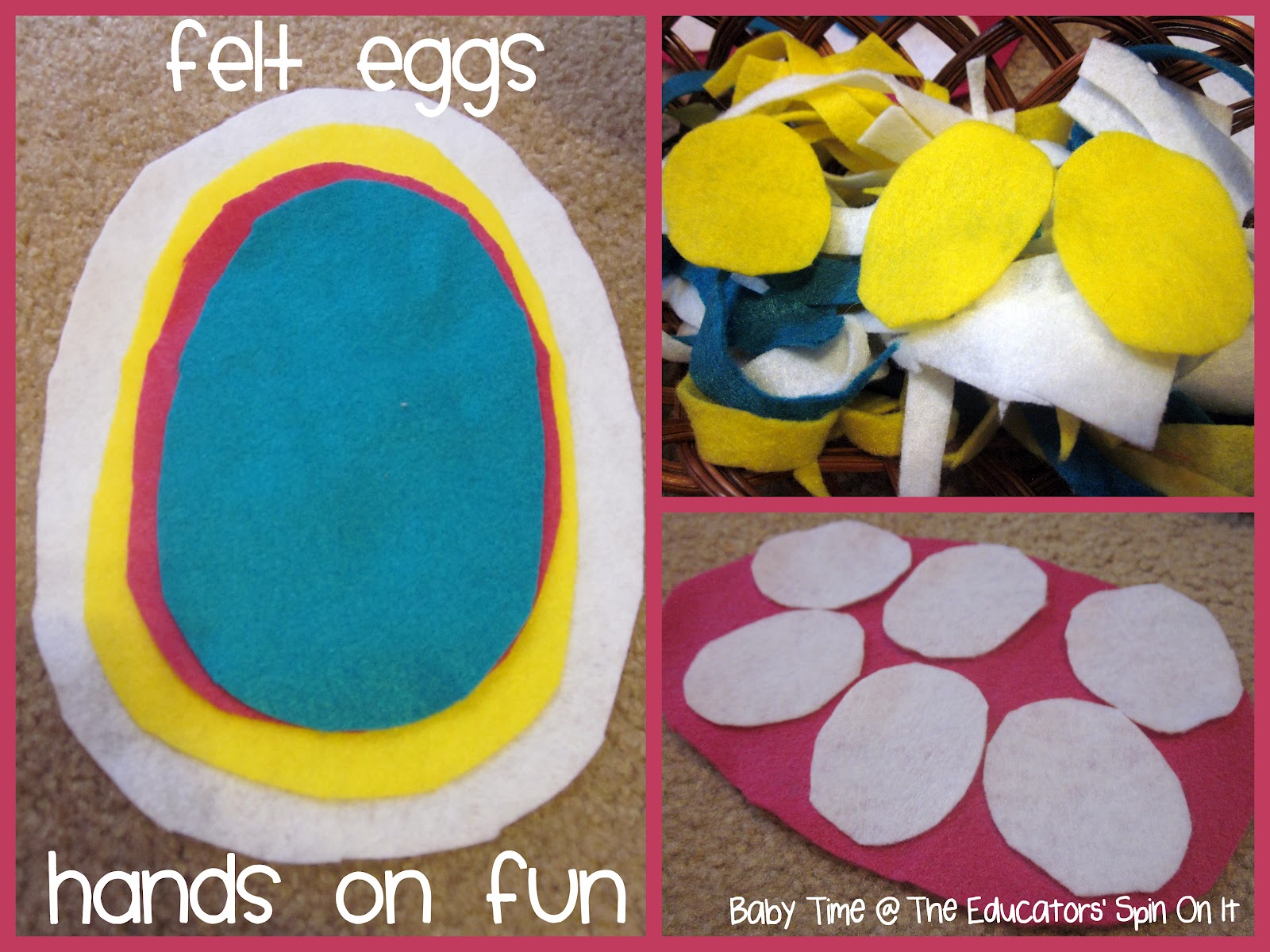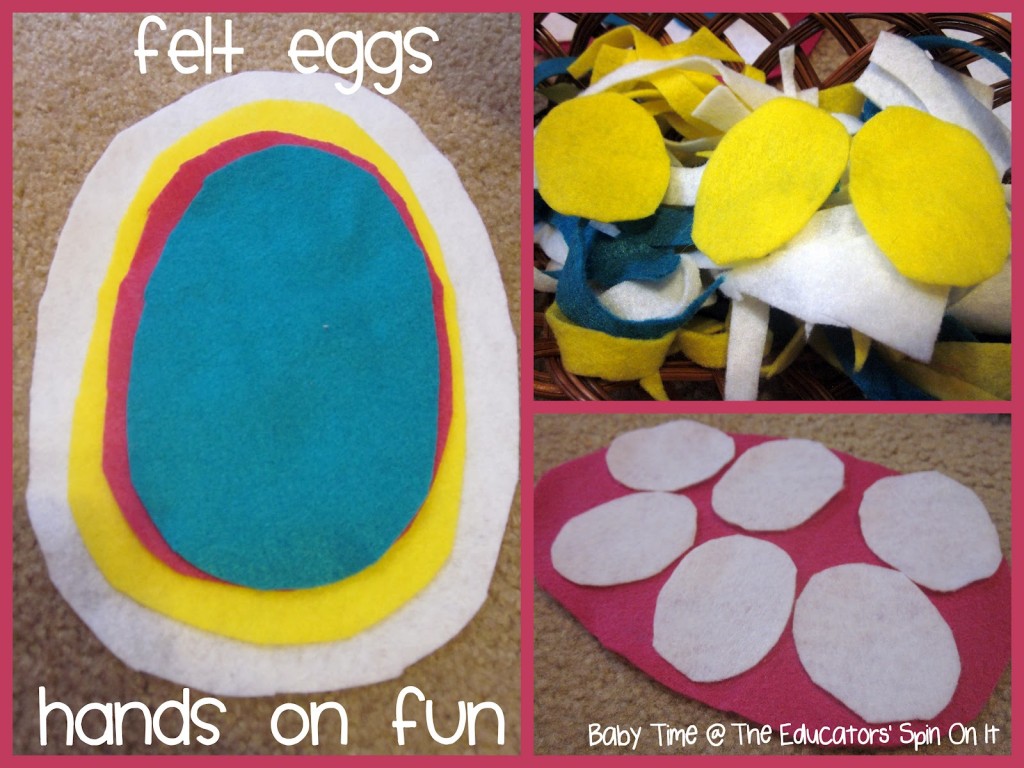 Make a Bird Nest -Using the leftover scraps from your felt eggs you can create a next and give your child a basket to create the nest in and a container to store the nest time.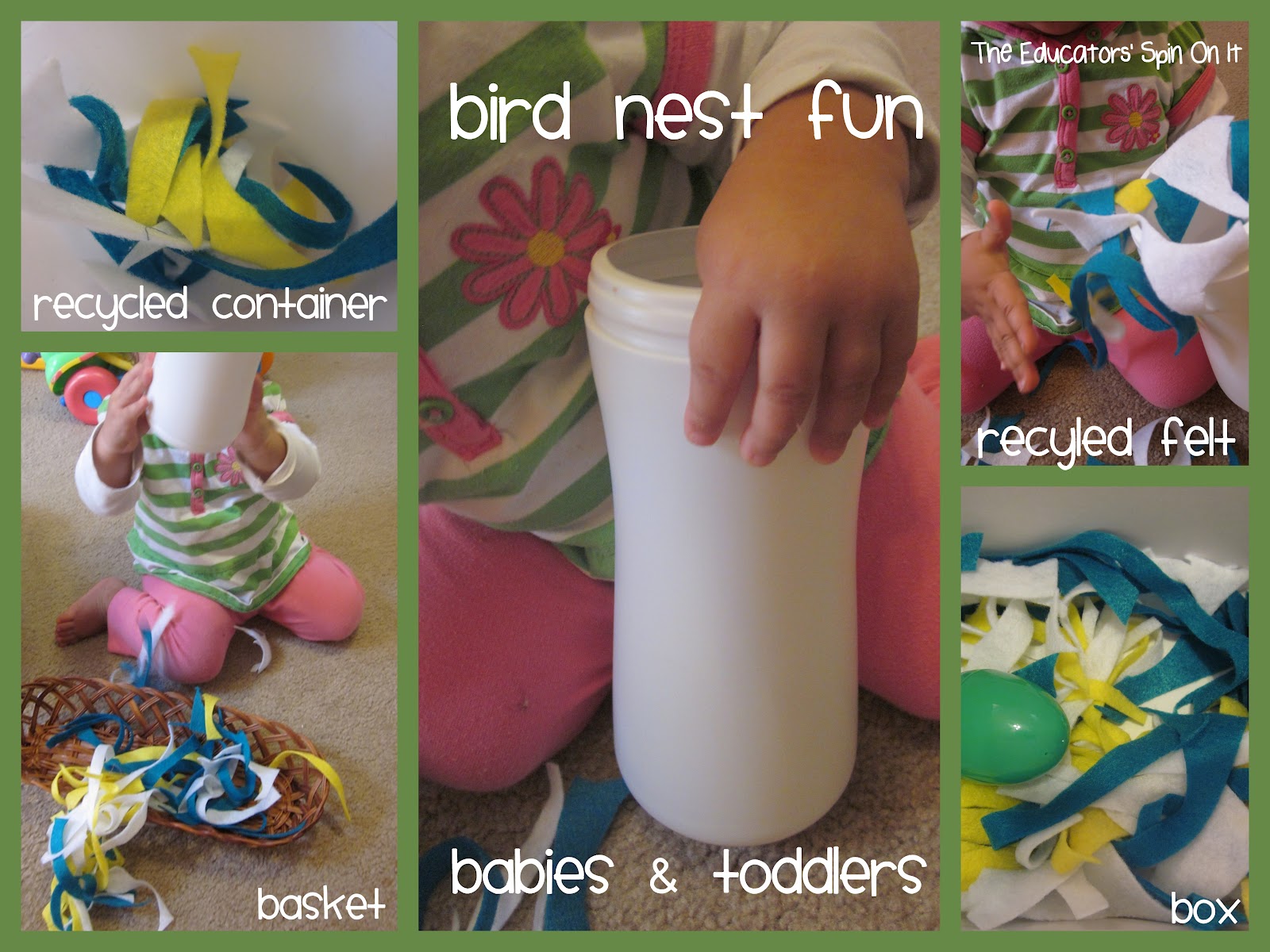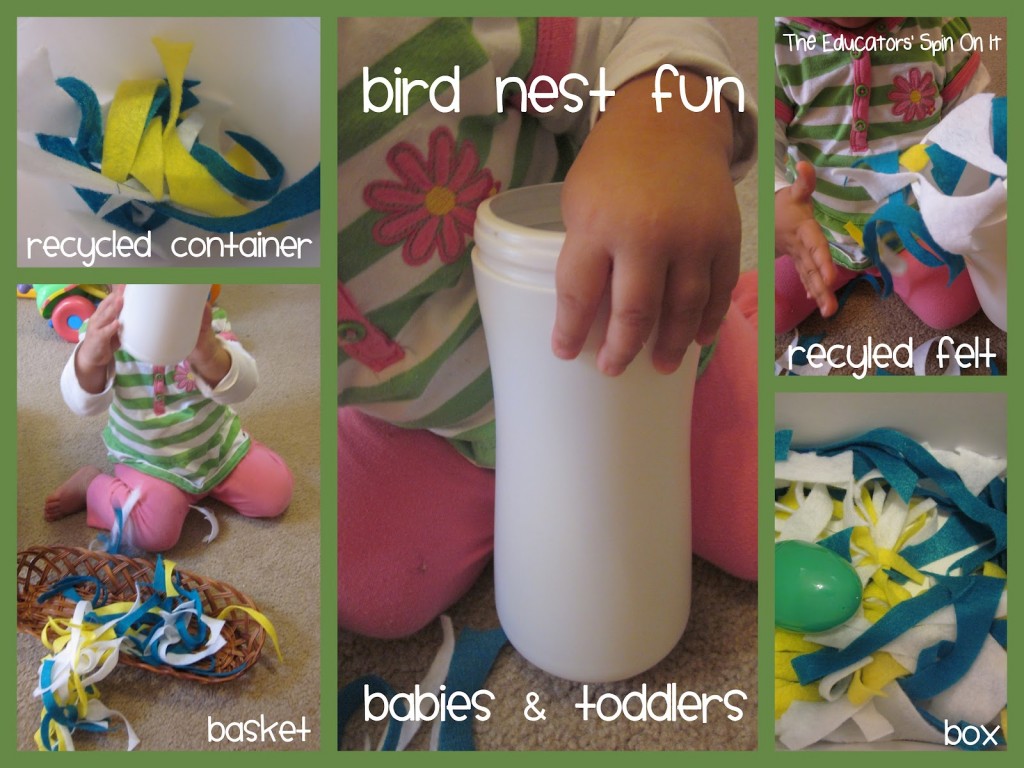 Learning Spring Sign Language with Your Baby
Here's a great chance to learn some new signs with your baby. I found a few that relate to Spring, hope you enjoy exploring spring with your baby!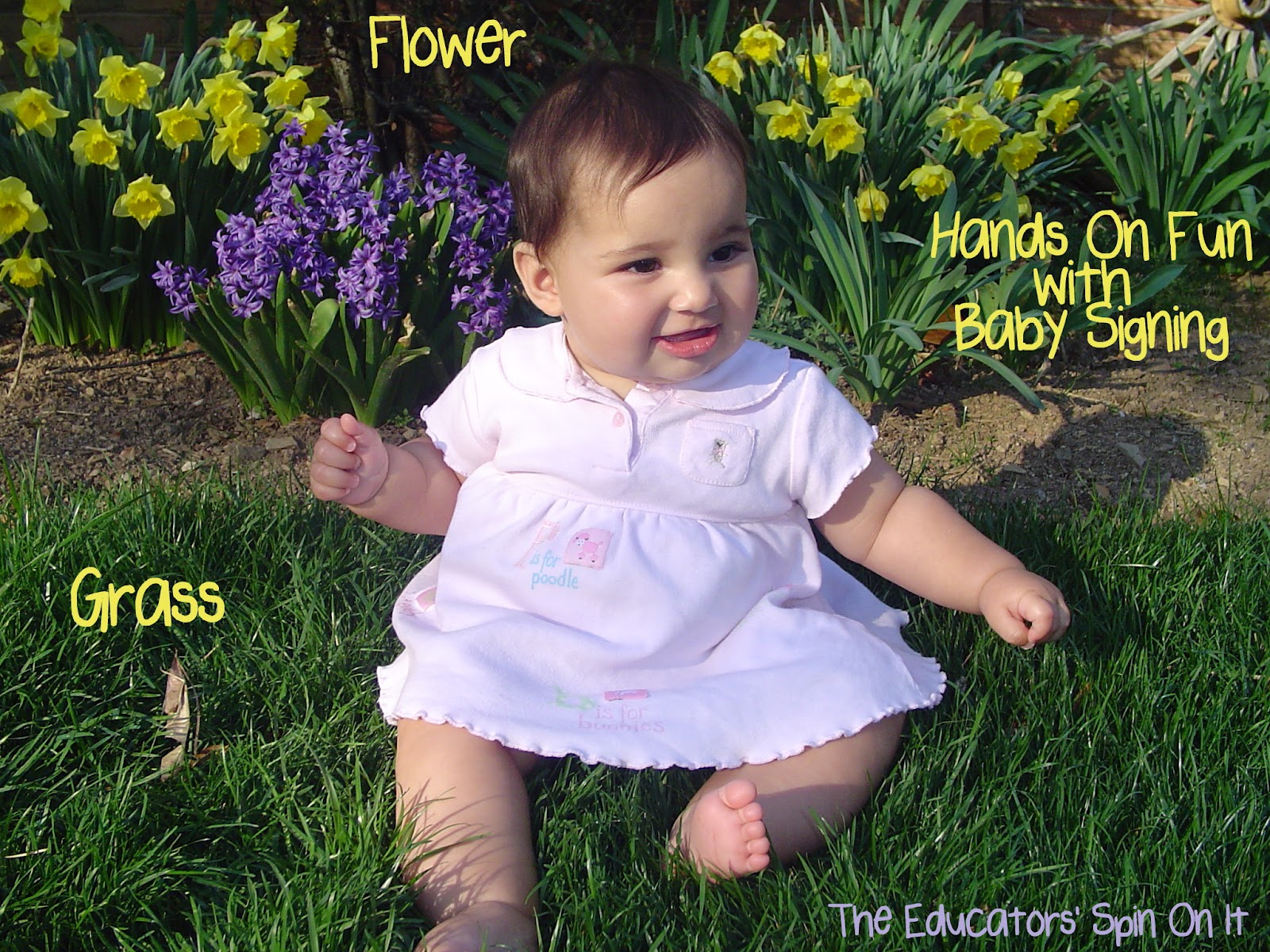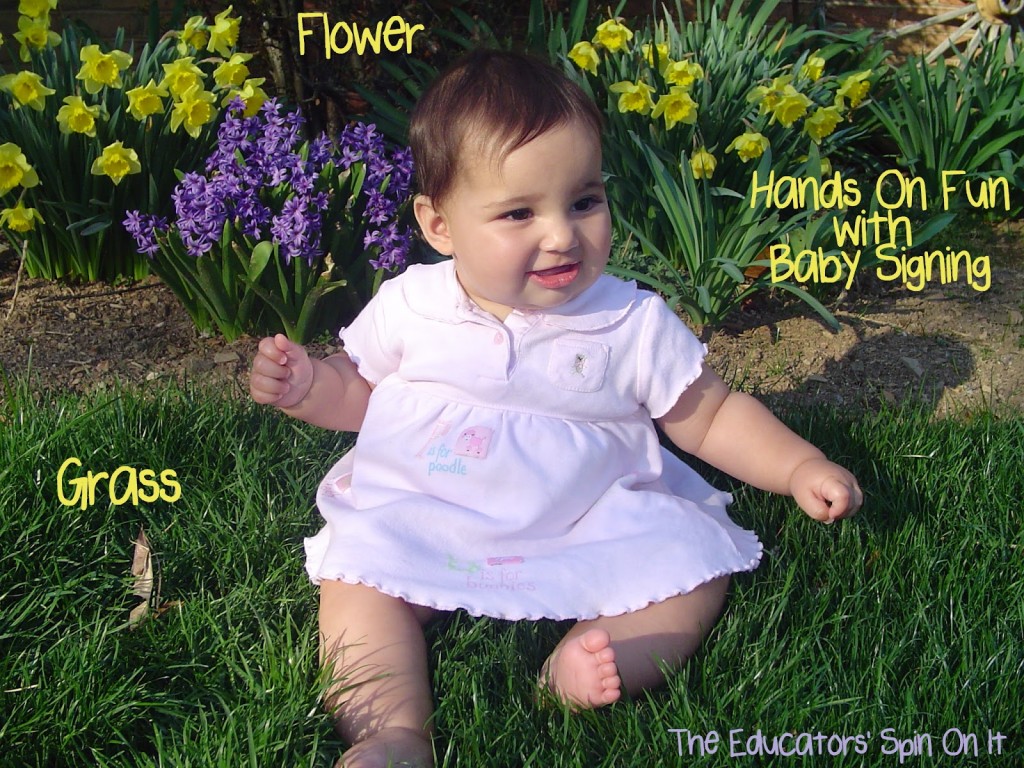 Easter Crafts for Babies and Toddler
Looking for more ideas for Baby Easter Baskets
Ideas for Baskets for Babies and Toddlers
Easter Photo Ideas
Using Flowers and Props for Photo Fun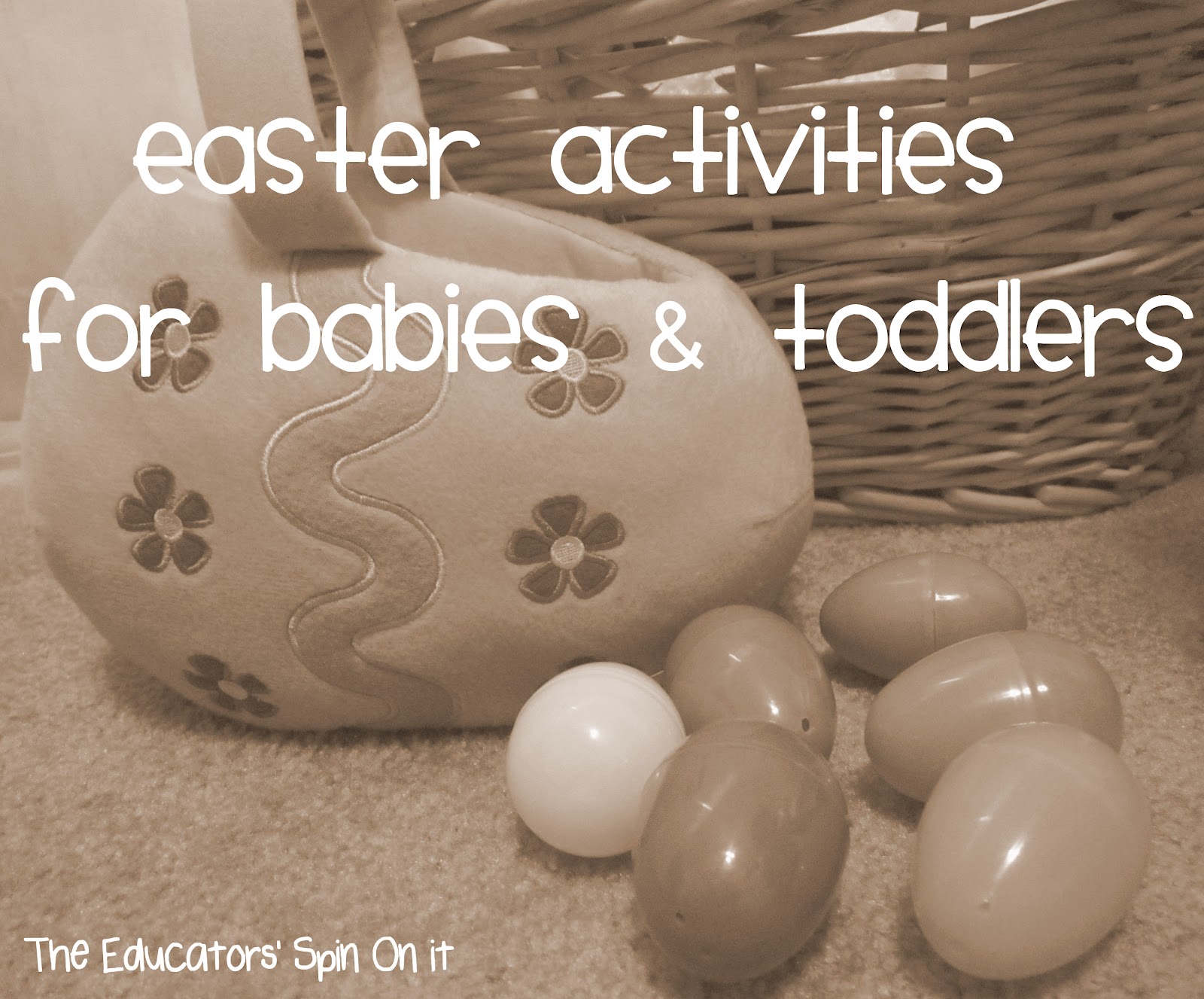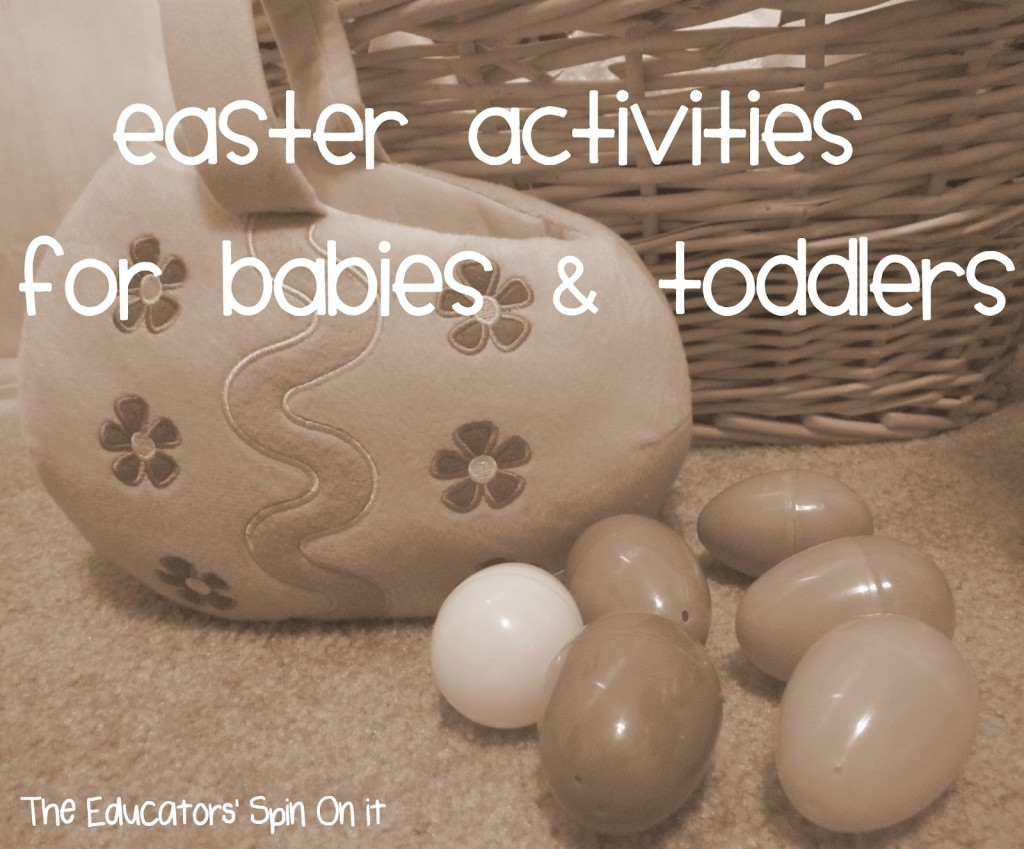 Easter Board Books For Babies and Toddlers
Here are some of our favorites Easter Books at our house that we've collected through the years with kids. We always give a book in our Easter baskets. It's a way we remember year after year our Easter baskets.
Easter Basket Ideas for Playtime for Babies and Toddlers
Which Easter activity for babies will you try first? Which one will you add to your baby's Easter fun?
Happy Easter from The Educators' Spin On It
Looking for more ideas for your baby? Explore these 20 Activities for Babies!