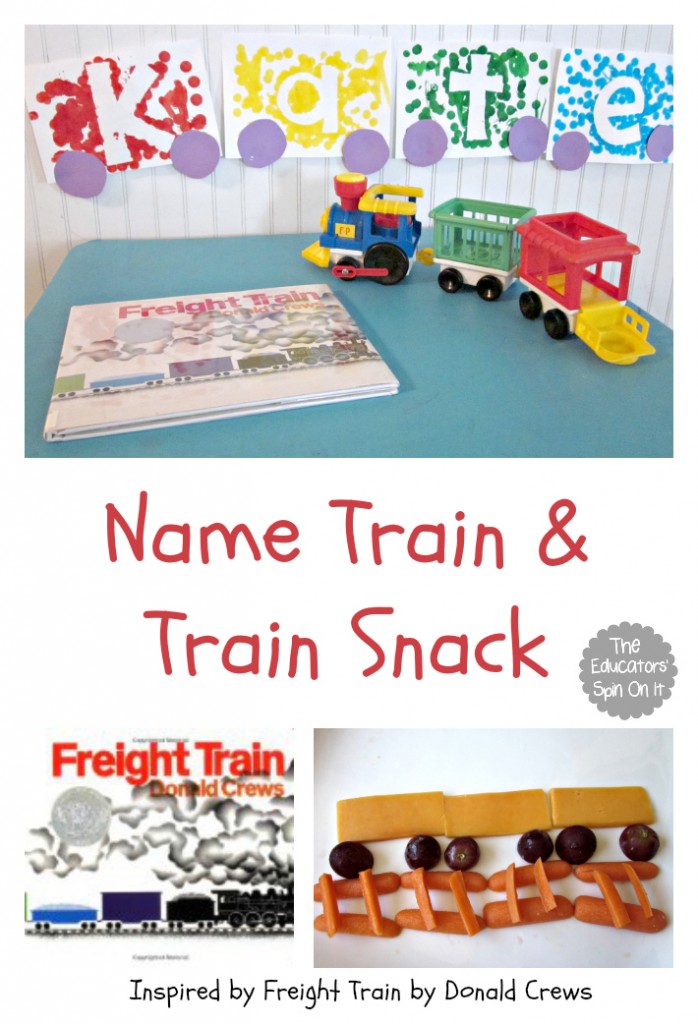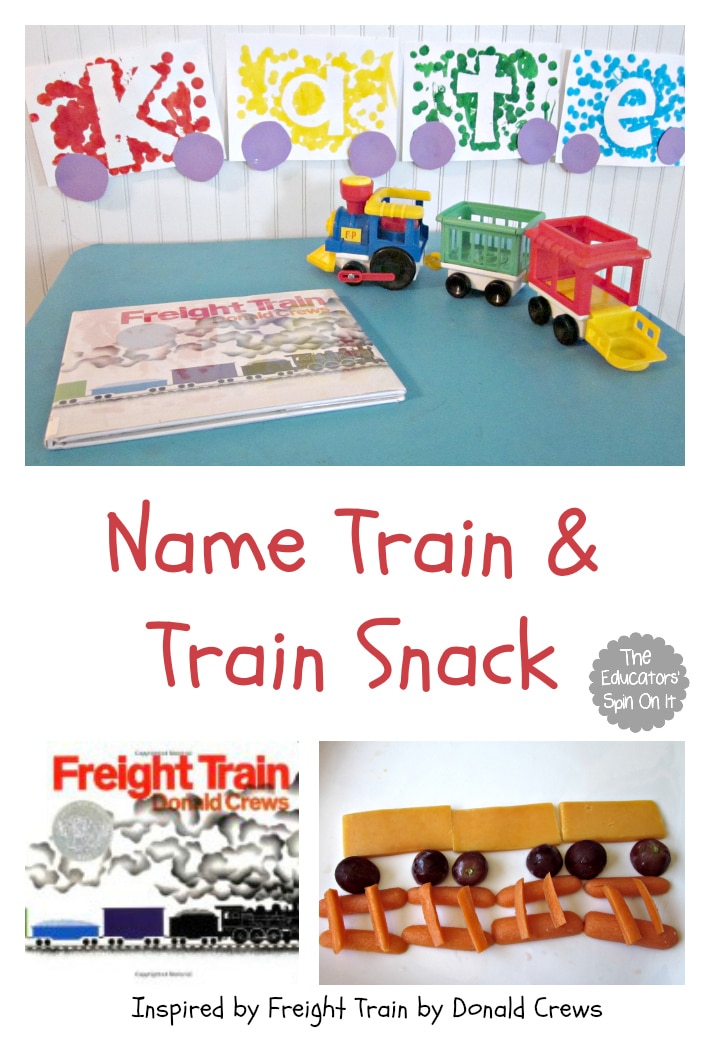 We're featuring
Donald Crews
 for the Virtual Book Club for Kids this Month!  One of my favorites books by him is Freight Train.  It's such a fun way to teach colors and types of train cars to children.  My two year old is learning her colors and letters so this made a perfect opportunity for her to work on both at the same time with this activity.
Make your Own Color Name Train
Materials Needed 
Paper
Paint or Dot Markers
Scissors
Glue
Activity 
Before we began we read the story together.  She LOVES trains so it kept her attention over and over again.  Then we talked about the color and how we should make our own color train.  While she was with me we drew out and cut out the letter in her name, you could also do that before had too.
She helped me put the tape on the back and tape them onto the train cars. It was fun to talk about the letter and if they were round or straight.  We also talked about which direction they go.  Once they were attached it was time to Paint !
Using the Dot Markers she created 4 train cars.  While she was painting she took extra caution to go on the edges of each letter so that they show up when we the project is complete.  Once the paint is dry you can remove each of the letters to reveal a big suprise!  Letters!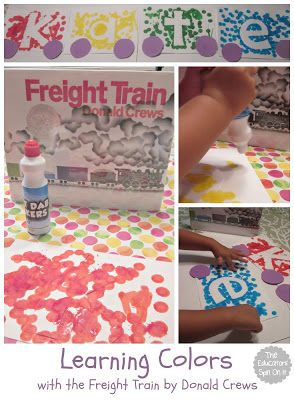 Then I  gave her the wheels and the glue sticks and told her to attach to the bottom of each train car.  She was so excited about this independent project.
We hung the train up onto the wall talking about the order of her name.  Throughout the week we will find those letters and practice forming her name with them using magnetic letters  , LeapFrog Letters
, andLetter Beads
 and all sorts of letter formations around the house.
Alphabet Train… this little name train just may become an alphabet train by the end of the week with how much she loved using the Do-A-Dot Rainbow Markers .

Make Your Own Train Snack 
Now it's SNACK TIME! We created a simple train for snack time.  Just using 3 ingredients, cheese, grapes and carrots.  I  I showed her how to make the first train and track but then allowed her to make the rest.  She was trilled to have her own cheese train with fruits and veggies!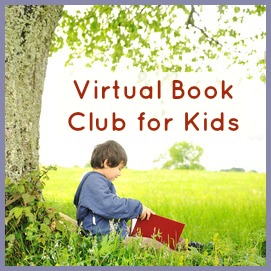 What is your favorite Donald Crews book? If you have blogged about it, we'd love for you to link up your post in the linky below! We can't wait to see all of your amazing ideas!
There are a few rules for this blog hop that we ask you to follow, so make sure to read them: 
Link up only posts inspired by Donald Crews that share children's book inspired crafts, activities, recipes, etc. Any other posts will be deleted.
Visit other blog posts on the linky and comment on or share the ones you love!
Add our Virtual Book Club button to your post if you'd like.
Virtual Book Club for Kids participating bloggers;