I am a Mom Blogger. But, I was also a full time teacher with a brand new baby, working full time when she was just weeks old. I have also been a stay-at-home mom too, with a need for a 2 hour outing, anywhere. I have been fortunate to be able to breastfeed my kids, so my breast pump and I have had a L-O-N-G love-hate relationship.
In fact, I have pumped on and off for the last 7 years.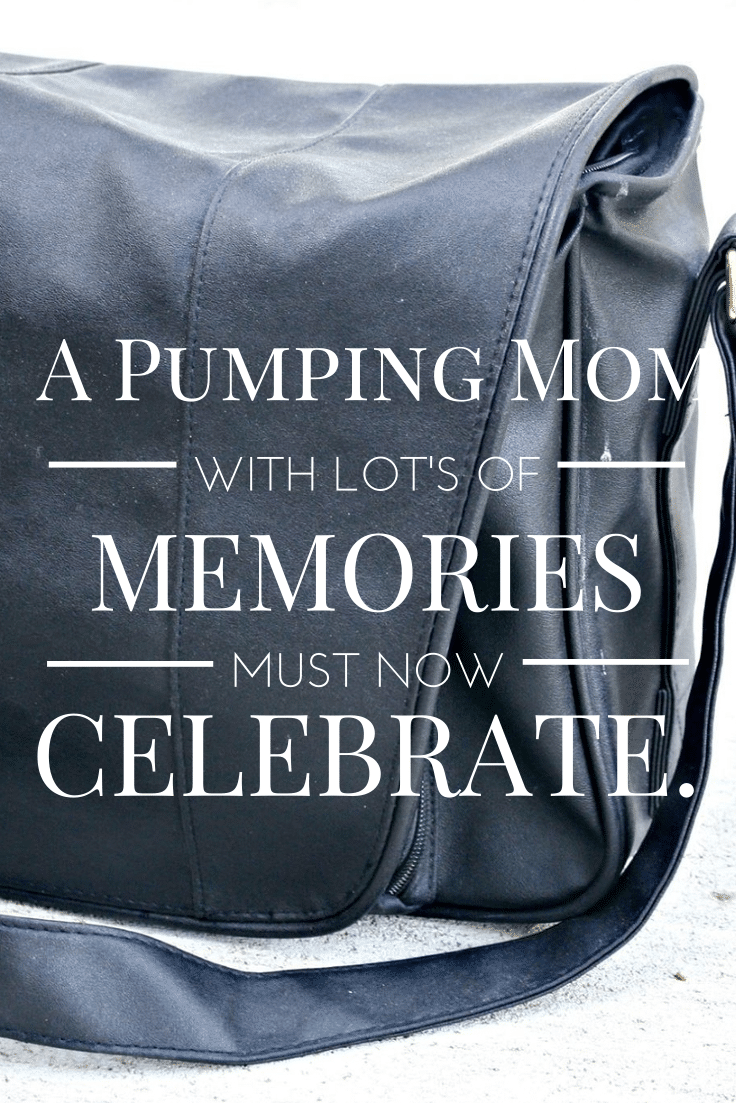 I love that my pump was able to help me produce enough milk for my child while working full time. I also love that it allowed my husband to participate in the wonderful bond of feeding our babies.
I did not love the sounds it made.
Mine said, "Kormeet, Kormeet, Kormeet (Russian for Eat)" over and over again.
I did not love bonding with a machine, rather than my baby.
I did NOT like hiding in a closet during my lunch break with a hope and prayer that I would have enough time for pumping.
The End of an Era
By Amanda Boyarshinov
My #3 and last baby is now 1 1/2 years old and I am D-O-N-E pumping.
Yes, I am DONE being hooked up to a machine to extract milk. As I lovingly set tossed my double Madela pump in the trash bin on garbage day, I realized that I needed to celebrate.
Moms who pump often do so in hiding. We don't celebrate often enough the amazing contributions of pumping and breastfeeding. For my full time working moms who pump, I know what a commitment you are making for your family. It is hard work, but amazing work. For my friends who have pumped just a half an ounce for their preemie babies – you are truly amazing. When you look at that drop of liquid gold you may think, "That's all I could do," but in reality, "You did it!"
When it is time to say goodbye to something many of us have done for a long time. What do you do?
How do you celebrate?
Last month on facebook I asked what YOU, our readers would do. The answers were too good not to share.
"Find ways to celebrate special things in your life!"
Top 10 Ways to Celebrate the End of Pumping
Buy something lasting to remember your special moments, maybe a necklace.
Consider planting a fruiting or flowering tree
Go to Victoria's Secret and get something nice for you (maybe with rhinestones)
Write down some of your favorite nursing memories
Plan a special night out to celebrate with friends.
Buy a book for yourself!
Find a statue or piece of artwork that symbolizes your celebration.
Make a donation to a women's health charity or children's charity of your choice,
Read your favorite baby book!
Light a candle.
So what would you (or did you do) to celebrate the end of pumping?
You may also find these parenting posts helpful…