Expecting a new baby? Congratulations! We are so glad you stopped by for our The Best Parenting Advice for New Parents ser
ies here at The Educators' Spin On It.  These articles are a collection of experiences from our own children and from our online community of Moms. By a landslide, the biggest and most advocated for piece of advice for new parents is…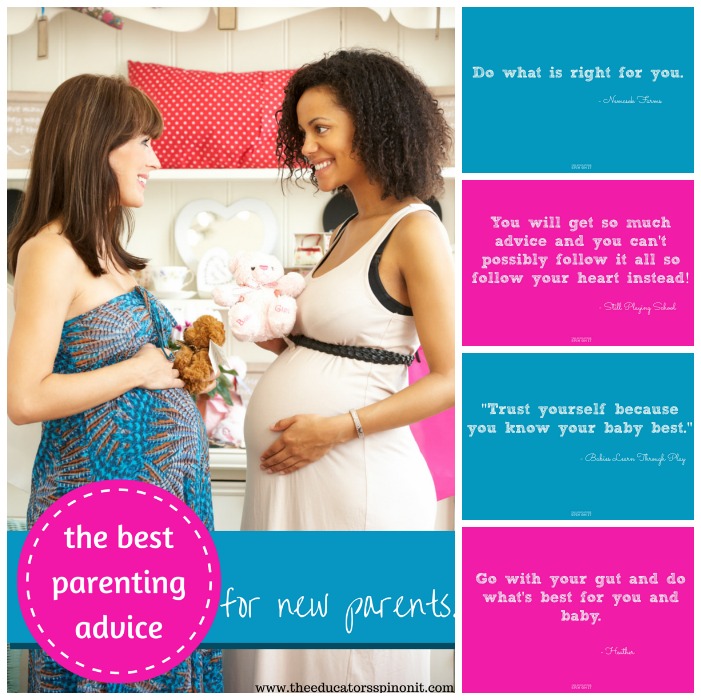 The #1 Best Advice for All New Parents: Trust  Your Instincts
That is right new momma – trust your gut!
Much of parenting is going with your instincts and making what you feel is the best choice for your family. Trusting your instincts will make you a better parent.  Don't just take our word on it:
Best Advice for New Parents from Real Moms
"You will get so much advice and you can't possibly follow it all so follow your heart instead!" – 
Still Playing School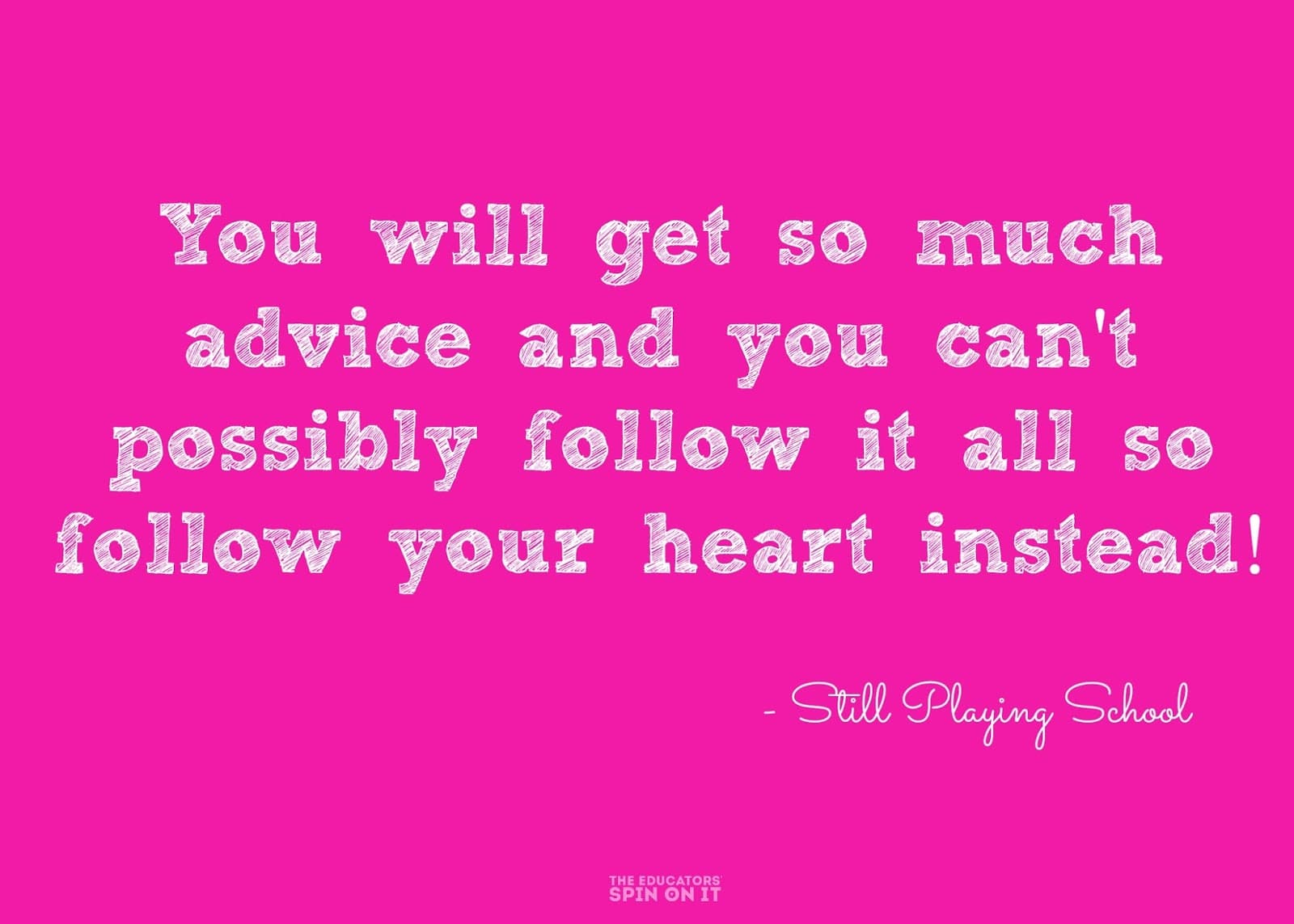 "Go with your gut and do what's best for you and baby.
And don't let people touch babies hands/face only feet that way they are less likely to get sick." – Heather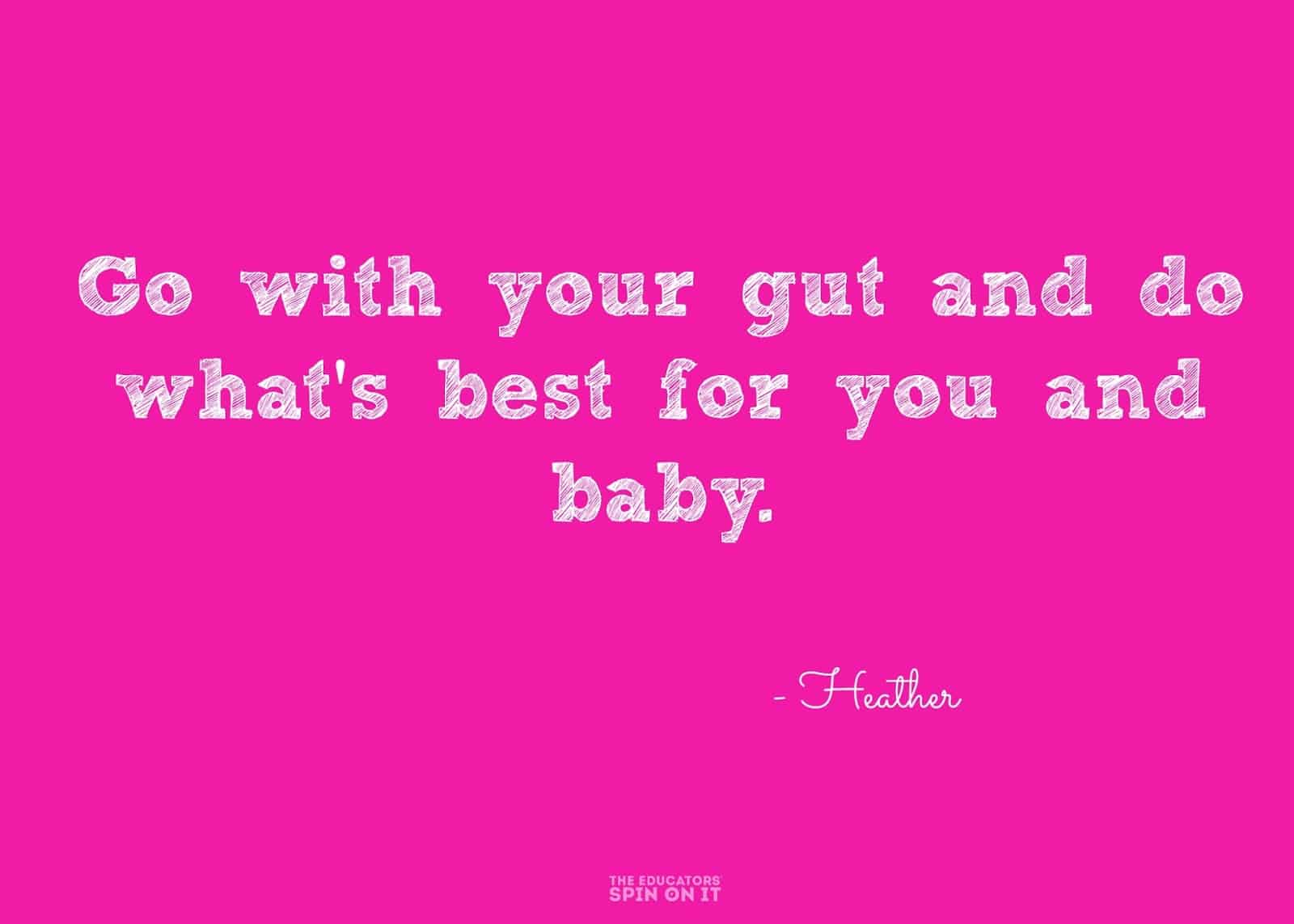 "The best general advice I've heard, that with so many conflicting opinions, and so much criticism on various parenting methods I should keep in mind that if I'm worried whether or not I'm choosing the right way, I'm most likely already a good mom…"
 – Moms and Crafters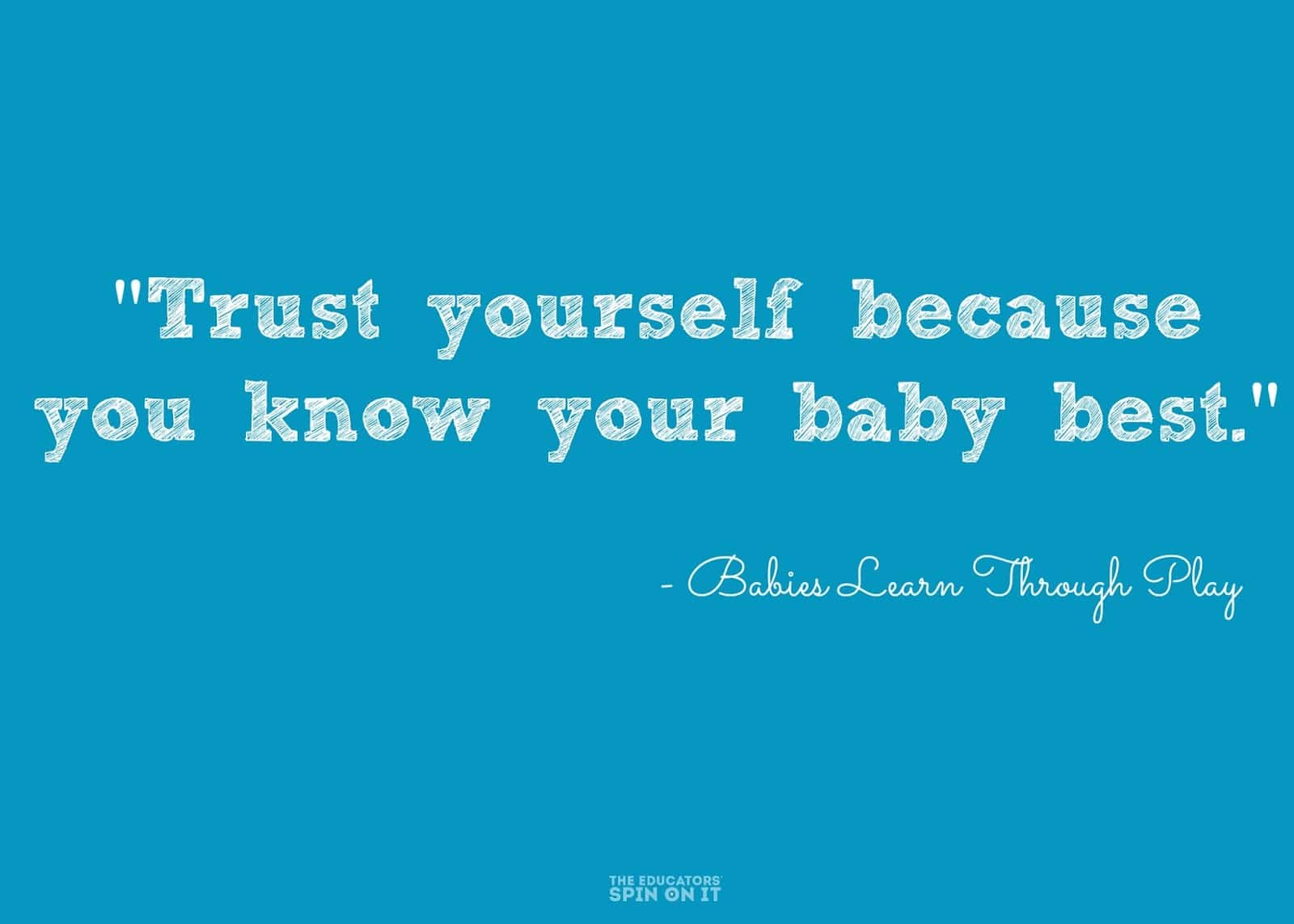 "Trust yourself because you know your baby best." – Babies Learn Through Play