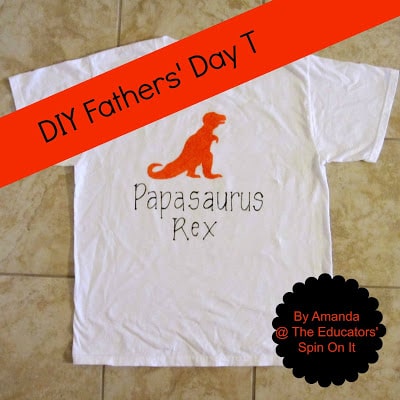 Now is the time to get something special done for the Dad, Papa, Daddy, Father in your life!  I wanted the family to have matching t-shirts. This isn't something we usually do and I have been envious of some pictures and so, I figured I would try it.  (Not so crafty, here and here are some pre-made versions on Etsy) This is a no-sew, easy, inexpensive version.


Dinosaur Themed Father's Day T-Shirt
Supplies needed:
t-shirts or onsies
fabric
fusible fabric paper (or just zig-zag the edges)
t-rex print out
scissors
fabric paint

I made a pattern by printing a large T-Rex on a piece of paper. Using this as my pattern, I traced around the edges on my fabric (already with the fusible paper ironed on it – see the directions on the paper as each brand varies slightly).  I cut out the dinosaurs and ironed them on the shirts.  Last, I enlisted a friend who does great writing (Thanks LIN!) to do the lettering.  The kids wanted their names before the Rex, but you could also do "Babysaurus Rex."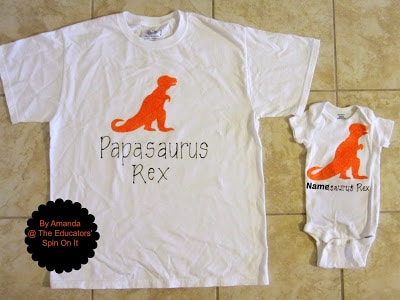 We are planning to wear them on Fathers Day and have a ROARING good time!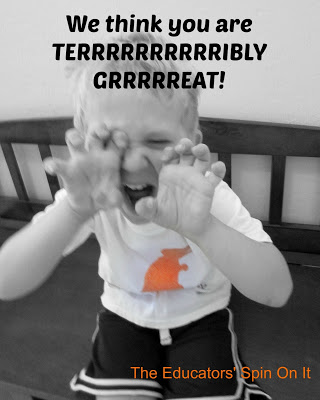 If you link this post you might like
Father's Day Craft and Card Idea 
This post contains affiliate links to Amazon.com, we've done the shopping for you with the products we used to make your project go smoothly.    
Save