Saving and planning for your child's college education is a topic that we tend to put off as we're busy raising our kids.  It's easy to get caught up in ball games, dance recitals and what's on the spelling test for next week and not put aside time for a savings plan for how you will ensure your child's financially prepared for a college tuition.
As a friend I'm asking you to start to really look at the options available now for your child on how to invest for their college education. Prices of tuition continue to increase and it's important that we plan for it for our children.
Here's one program to consider for Florida residents.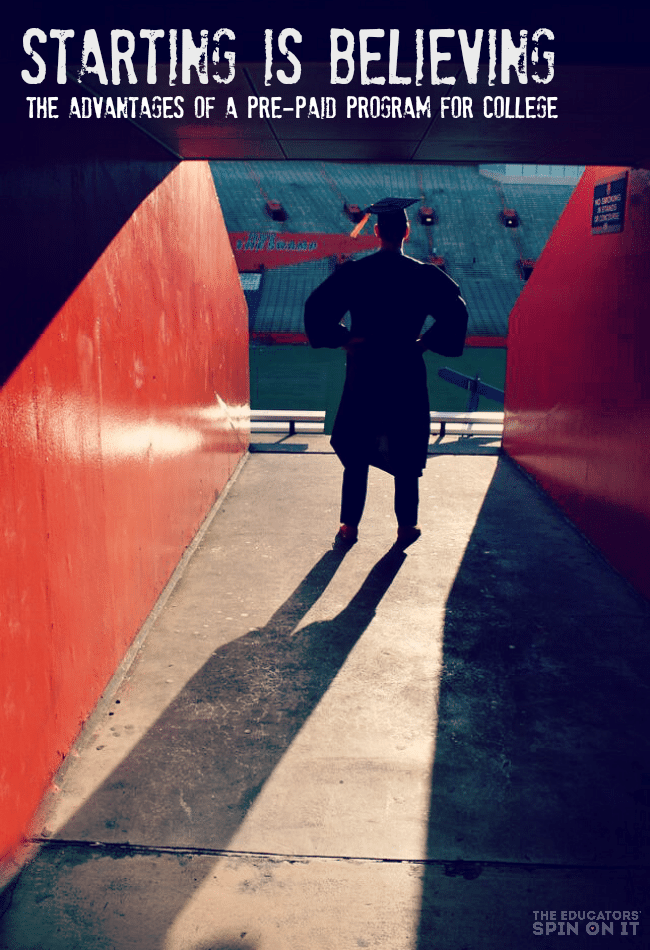 This post is sponsored by the Florida Prepaid College Board, through my role as a Believer Blogger. All thoughts are my own. #StartingisBelieving 
Florida PrePaid Open Enrollment has Started!
OPEN ENROLLMENT for Florida PrePaid is officially OPEN!  A few weeks ago I shared my excited for the beginning of Florida PrePaid Open Enrollment  and how my son was able to successfully use this program as a recent college graduation debt free.  

Now it's your turn to my Florida Friends…. It's time to consider a Florida Prepaid Plan – I am so excited that Prepaid Plans are remaining affordable for Florida families. Also, next year is a leap year meaning families will have an extra day to purchase Prepaid Plans! Open Enrollment will end Feb. 29, 2016 
Starting is Believing
It's not time for our family to make the choice to starting investing in my 4 year old's college savings.  As scary as it seems I know it's not that far away.  It's a commitment as a family we will make so that her chances of success increase as an adult with her profession of choice.  I wonder what she'll grow up to want to be?  My 9 year old has already expressed an interest as a vet or a pediatrician.  My son decided to focus on technology with his degree and was able to earn his Bachelors in Computer Engineering.  

As my son begins his new job I must admit that I'm very excited that he's able to focus on his new dream for his life and doesn't have to feel weighted down by hit college loans acquired while earning his degree.  If you start at a early age the cost can be manageable as a family.  

Plus here's a chance to Enter to WIN a scholarship too!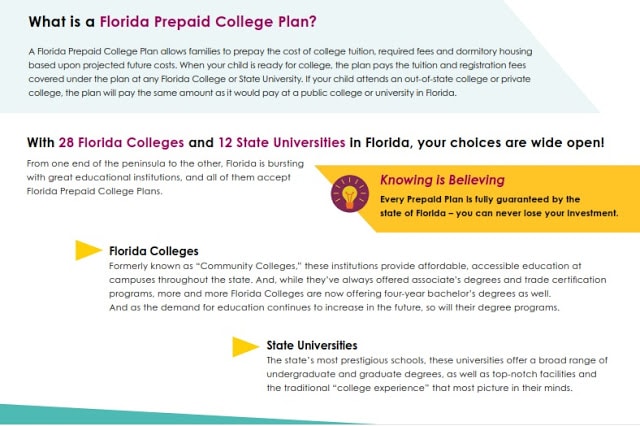 Scholarship giveaway!
Ten lucky students will win a 2-Year Florida College scholarship 

Florida Prepaid College Board is proud to offer 10 lucky families an opportunity to create a brighter future for their children or grandchildren. Our Florida Prepaid Scholarship Program gives you the chance to win one of TEN 2-Year Florida College Plan scholarships, valued at $9,200! The scholarships will be provided by the Florida Prepaid College Foundation. 
The 2-Year Florida College Plan covers tuition and other specified fees for 60 lower division credit hours at a Florida College.

A student earning an Associate's Degree at any Florida College is guaranteed admission to a State University.

In addition to the 2-Year Florida College Plans, there will also be 10 weekly prize winners (a total of 50 over the five-week program).

You can participate daily! The more entries you receive, the better your chances of winning.
The program runs from October 12, 2015, through November 15, 2015, at 11:59 p.m.

Entering is simple. Just visit floridaprepaidscholarshipprogram.com for Sweepstakes Rules and details for your chance at this remarkable opportunity!!
Use the promo code BLOG1516 to receive a gift from Florida Prepaid

Parenting comes with all sorts of challenges and planning for college doesn't have to be quite tough with program like the Florida PrePaid College Plan.
What are some of your concerns as a parent when you consider college for your child? Tell me.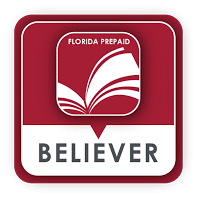 Be sure to follow Florida PrePaid on Twitter, Facebook for the latest updates! Psst….SHARE with a Florida Friend!