It's a Messy World Out There. So when we get a delivery of paper towels… the kids get busy building forts. Because that's what everyone does with paper towels – right?
Gotta love preschoolers! Their creativity and energy is endless.
But the truth is….
This is a sponsored conversation written by me on behalf of Georgia Pacific. The opinions and text are all mine.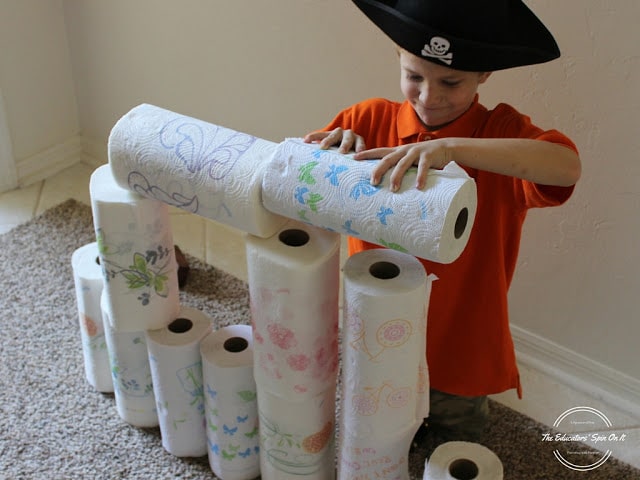 These Sparkle® Paper Towels towels are JUST RIGHT for pirate forts and give you (and the kids) the perfect opportunity to express yourself.
Building Forts with Paper Towels
Letting your kids explore with non-conventional building materials encourages creativity and challenges them to think of how they can stack and build with objects that do not always snap together easily.
Young children also benefit from fort building in pretend play. Grab your favorite costume and see what you can build with your stash of Sparkle® Paper Towels.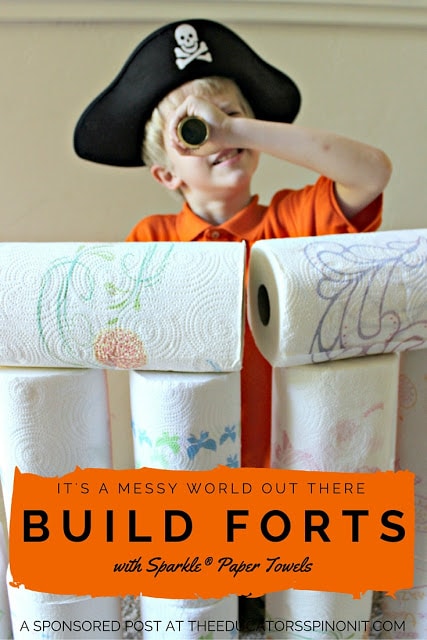 Challenge your kids to build
a fort
a tower
a castle
a building with a window
a bridge
an archway
a teddy bear bed
To bring more STEM (science, technology, engineering, and math) into the activity
1. Show the materials and encourage them to sketch a plan for their building on a piece of paper.
2. After building, provide a ruler or tape measure and see how many feet tall and how many feet wide their structure is.
3. See if their structure would stand the test of natural elements – place a fan or blow drier next to their structure. Our build the structure on a large piece of cardboard and gently shake it. NOTE – water or rain would ruin the paper towels. I'm not sure about you, but I would be so sad if they all got wet at the same time. This would be a great discussion to have with your child. How would you protect it from rain? A waterproof roof maybe?
4. Encourage them to make their buildings stronger – reinforce week structure areas if needed.
5. Let them photograph their buildings with a digital camera.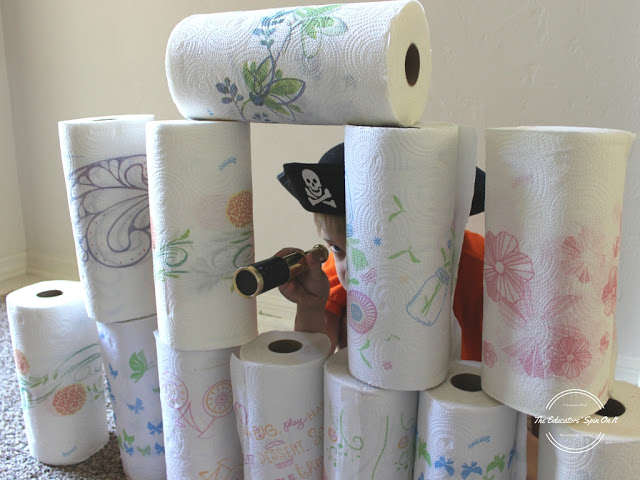 We LOVE the new print designs!
The new Sparkle® paper towel "Spirited Prints" are so much fun. Paper towels are a common item in many households. From cleaning up messes, drying hands, and wiping windows, they have many uses, but at the end of the day, they all look the same. Not the Sparkle® Spirited Prints, though!
The new prints are bright, happy colors and themes. They are Just Right Style. I asked the kids to pick their favorite print designs and share them with you.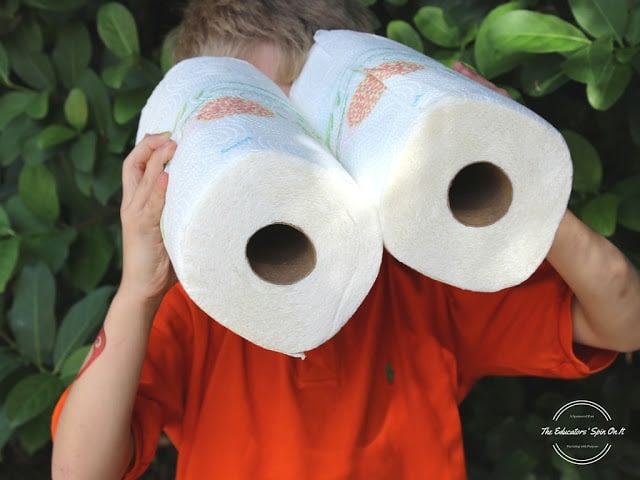 I like Flower Furry. They are the best because they have my favorite colors orange and green.
~ 5 year old.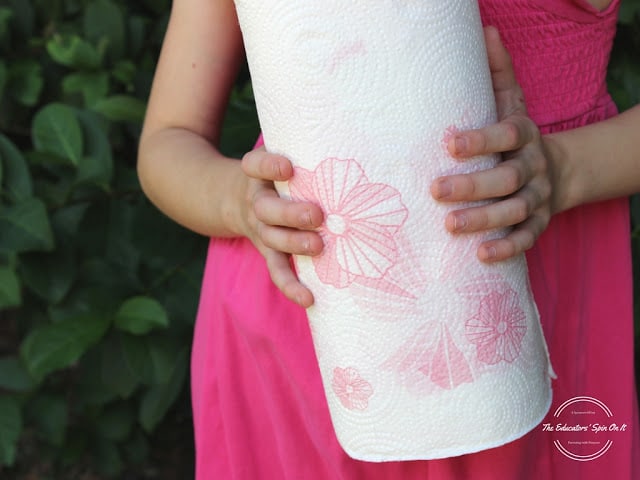 I like the new Pink Pinwheel design. It's pretty and it matches my dress.
~ 9 year old.
I like the Windblown Wisteria design. It is very calming and reminds me of my garden flowers.
~ MOM
Which style is "Just Right Style" for you?
Click over to read more about the new Sparkle® Spirited Print Designs!
Stop back and let us know which new print design you like the best.
You don't wear the same thing every day. Why should your home?
See all 17 Sparkle® Spirited Prints designs at http://www.sparkletowels.com/products/spirited-prints.
You may also enjoy these activities with your child…