We are parents in a digital age. I personally love technology as a tool for communication. As a kindergarten teacher, sending an e-mail to parents was the quickest way to connect with parents.
Now that I am the parent WANTING more information on my children's progress and personal updates, I am finding that daycares and schools are not unanimous in their fondness for using technology as a tool for connecting parents and teachers.
How schools are connecting with parents and what we actually want do not necessarily align.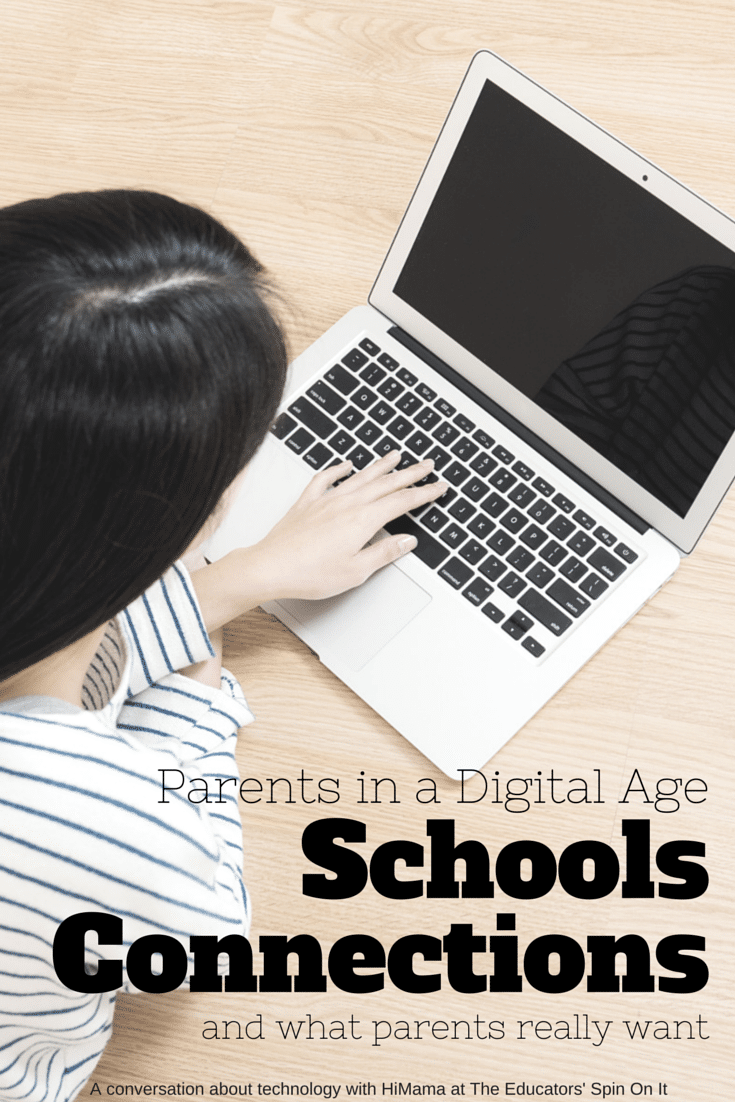 Disclosure: This conversation about technology is sponsored post by HiMama  All opinions expressed are my own.
How schools and child care programs are connecting with parents:
Paper Reports:
The childcare center just around the corner from our house does not allow teachers to take photos of children or use technology in any form to connect with parents.  They write a daily notation of their day activities, copy it and sent it home every day with the child.  Parents receive no individual progress information or details about their children unless a conference is scheduled.
Weekly E-mails:
Another childcare facility in the area has cameras in every room for parents to check in on their child throughout the day, sends home weekly project reports through e-mails, and connects with parents individually about their child's daily successes and concerns.Blogs: Many teachers I know have started using blogs to share information such as spelling word lists and recommended reading lists for their students and families. These blogs may be public, private with a sign in, and even hosted by the school district.
Facebook:
Some teachers and care givers are sharing pictures of their class though Facebook profiles, pages, and private communities. Many schools have a school wide Facebook page as well.
Private Secure Sites
such as HiMama, a secure and private online communication tool designed to help teachers engage with parents by sharing digital daily sheets, pictures, videos and educational information. No matter where your school falls on the spectrum, it may be helpful to know what parents THINK of technology and how they are actually using it.
Here's the thing. As a parent I WANT to connect with my children's school through technology.
BUT, I want the connections to be as safe and secure as possible as my kids safety and well being is my #1 concern.
I am not alone.
How Other Parents View Sharing of their Children's Information with Technology
Hi Mama Inc. recently conducted a survey of over 400 parents in the United States and Canada about their feelings and behaviors of how their children's information is shared online.They have found that:
Nearly 70% of parents are concerned about digital security and privacy for their children.
Over half of parents' outlook on digital security and privacy for their children has worsened.
Parents more relaxed about posting children's information online relative to stated concerns about the child's online presence.
Over three quarters of parents post photos of children on social networks, but over half are unaware that Facebook owns digital rights.
Parents want more info from children's schools and daycares and want this info through more private and secure channels.
Click Here for the FULL Report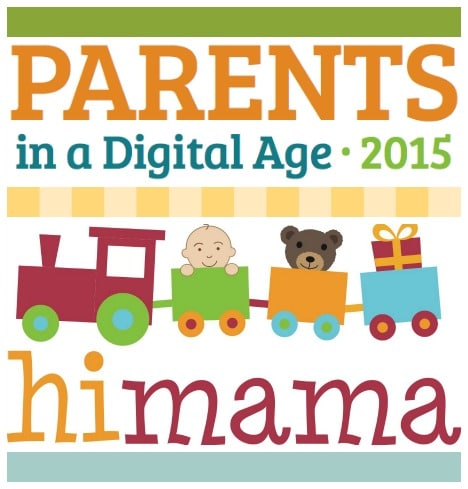 In a nutshell, parents should be connected with their schools on a routine basis. The current methodologies for sharing data and images isn't always what is best for parents. As technology changes, we will need to keep an open dialog about the most effective ways to enhance parent-school communication.
I want more information on what my child is learning in school in the safest online environment possible. What about you?
Join our community discussion on Facebook: As parents in a digital age, what do YOU want?
Are you ok with others sharing pictures of your children on social media?
How do you feel about the level of communication you have with your school?
Does your child's teacher communicate weekly with an online newsletter?
Are classroom blogs a good thing?
Here are some additional articles you may enjoy…