Are you looking for ways to support your strong willed child?
Here are 8 strategies that have been tested in my classroom for many years and at home with my three children.
They might be helpful for your child as well who struggles with maintaining their behavior at home or school.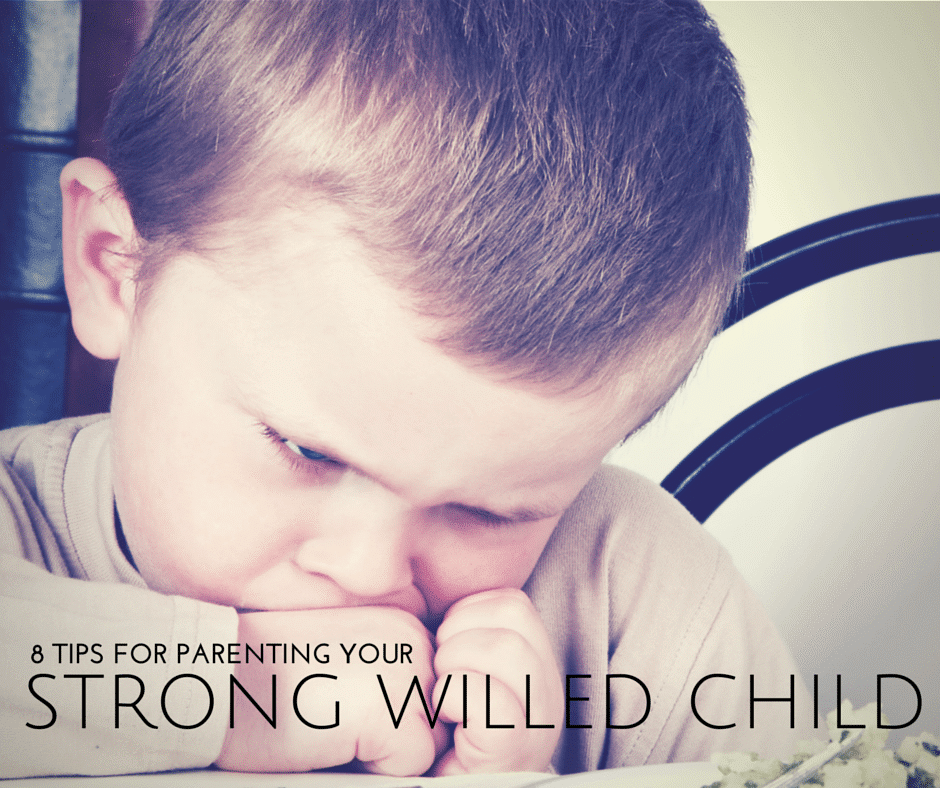 I am the first admit that my 5 year old child is a strong willed little girl. From early on in her toddler years we noticed she would have temper tantrums over simple things if there weren't just so.
Bedtime has been a challenge over the years. So has getting ready school with hair done and the right clothes. Getting her to eat her food can be challenging too. Sometimes a trip to the store can become a power struggle over a toy we didn't need.
Does this sound at all like your child?
On brighter side of things, I've also watch her create amazing designs and stories with great determination. Become an amazing big sister and little sister by helping and loving her sister and brother. I've observed her expressing herself and her wants and needs to our family and to her friends.
Having a child with a strong voice is a good thing.
Having a child who feels deeply about things lets you know they are connected.
I think she is one of the most special people I've ever met and love her to the moon and back and can't wait to see her as she grows and matures!
My hope is that one day she will use these skills in some type of leadership role.
What gifts do you see in your child?
However, with all that being said, we still need her to follow our rules and maintain self-control in our home and when we're out and about.
We've come up with 8 simple things that are working to give her the environment she needs to make her feel that she has a choice and does have power in her daily life.
Most power struggles begin from a child feeling that they are not in control which is something they seek very early on as a form of independence.
Ask yourself…What are some ways to help your child feel like they are "in control" and have "a voice" even though you as the parent are in control of the environment and rules?
Managing big feelings can be a challenge. Here are some answers I've come up over the years with my own three children and hundreds of children in my classrooms.
Disclosure: This post contains affiliate links.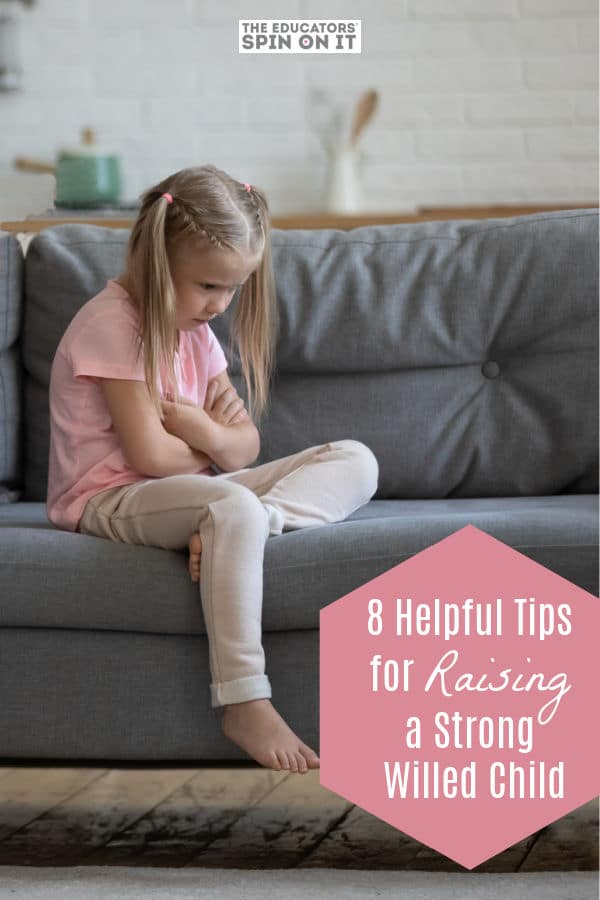 Strategies for Raising a Strong Willed Child
Strategies, tips and resources that you can use to help your strong willed child manage their emotions, homework time, chores and more.
1. Keep your Calm Voice
First of all, keep your cool when you sense that Strong Willed Child expressing those needs and wants in an uncontrolled way.
When children sense you're being affected by their behavior they will continue because that means it's working and they just might get their way, whether it's good or bad behavior, if it's working they'll keep doing it.
You can also vocalize what you see their body language doing so that they become conscious of it too.
Be a good listener.
2. Create Positive Choices using Consistent Rules
Create an environment of positive choices. If you want them to pick up the toys and they are refusing, give them a choice that still ends in the result you want. You might say "You can pick up the dolls or the princess stuff first?" or "It's time to clean up. You can pick up the red ones or the yellow ones".
Either choice makes them have to clean up but you are giving her a choice which feels like power.
Be clear about your expectations and rules by talking about them when your child is listening and communicating calmly with you.
Most importantly praise and be your child's biggest cheerleader!
3. Create Goals Together and Chart It
Whenever we observe an undesired behavior arising we try to resolve it by encouraging her to come up with a Behavior Management Chart . We sit down together on the computer and create a chart. She helps us to write the rule and theme.
Then we print it out and she decorates it and hangs it up. We've created it together and she feels that she's had a voice, a part of the control that she's seeking.
All it takes is a week or two with the chart and we've seen a big improvement with that specific behavior issue. It's worked for staying in her bed at night, combing her hair, watching TV, cleaning up toys, eating her food, controlling temper tantrums.
Truthfully it's worked over the years in my classrooms and it very easily works at home. Pick a goal and work with your child for a few weeks and you will see such a difference.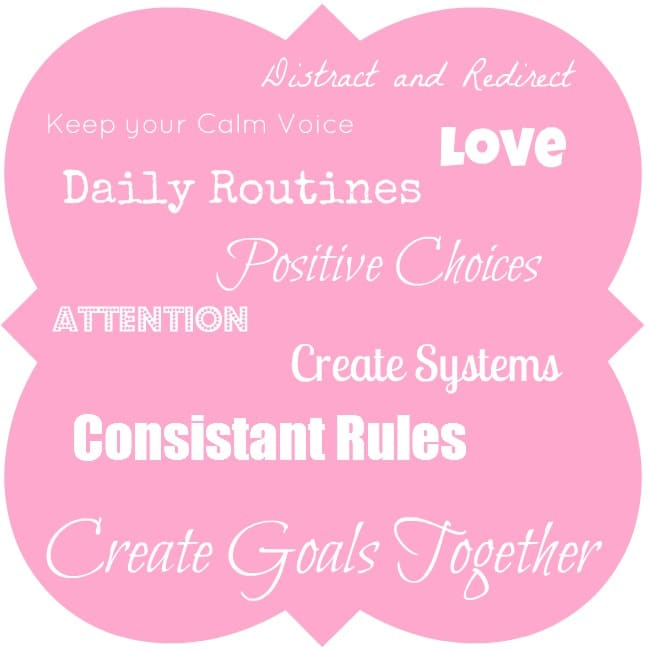 4. Create Structure and Routine
We've found that she functions much better when things were told in advance and structured for her. When she knows the weekly schedule and the daily schedule she's easily able to predict what's going to happen next. Children thrive on structure in their lives and the predictability of it.
5. Pick your Focus Keeping Safety First
We've also learned that you have to pick your battles with a strong willed child. First and foremost safety first and there are no exceptions to those rules. However in order to successfully experience each day with your child, sometimes you have to focus on a specific area and reach that goal before you can address other goals.
6. Create the Art of Distraction
We've found that distraction can help to prevent some strong willed behaviors. As we see it coming we try to find a task, job or interest that will take her to a different thought process.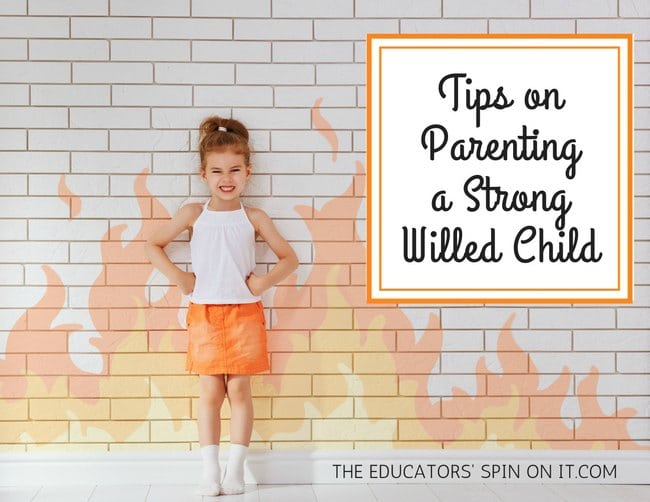 7. Take Care of Basic Needs First
We've learned to ask ourselves 3 questions when we find our child choosing a strong willed behavior. Are they tired? Are they hungry? Are they getting enough attention from me? Many times the whole situation could have been avoided if we made sure these simple needs were met.
Think of those outbursts at the park, on vacation or at Disney and you just can't understand why and then you realize they are off their schedules, haven't had a nap and did not eat all their breakfast.
Yeap… basic needs first.
8. Create Simple Systems that are Predictable
We had trouble getting ready for school with choosing outfits that she wanted to wear. As you know most 4 & 5 year old girls would wear a dress every single day if they could, plus we had to deal with uniforms this year too. We came up with a simple solution.
Every Sunday she picks out her outfits and puts them into the Days of the Week Holder. She picks, from a selection I've set out, the outfit, socks, hair bow and shoes.
We're giving her a sense of control as she selects her outfits. Plus it keeps us organized for when we have to leave for school so early in the mornings. Then on those mornings where she is having a strong willed moment and doesn't want to wear something we simply remind her that she choose that day what to wear and needs to stick with her plan.
Things to Remember for Parenting a Strong Willed Child
Children need love, attention and praise
Children need boundaries, structure, and consistency
Children need goals that are achievable
Children need a positive safe environment with positive choices
Ask yourself does my child need sleep, food, or more attention from me?
Additional Resources for Strong Willed Children
Book Resources for a Strong Willed Child
A few books about raising a Strong Willed Child that you may find helpful to read as you learn what works for your child.
Behavior Charts for Strong Willed Children
Here are a few of the materials that we've found to be helpful as we encourage our child to make good choices at home. They are chore charts, responsibility charts and behavior charts to help your child with visual prompts to help their routine and structure at home.
Strong Willed Child Behavior Chart Resources
MORE Tips for helping kids learning about Self Regulation
If you liked this article you might also enjoy these additional articles about Raising a Strong Willed Child.


What is your biggest challenge with your strong willed child?