Explore these fun summer Olympics activities inspired by the summer games! Get ready to create Olympics theme crafts and games as we cheer on the best athletes in the world this summer!
Let the games begin!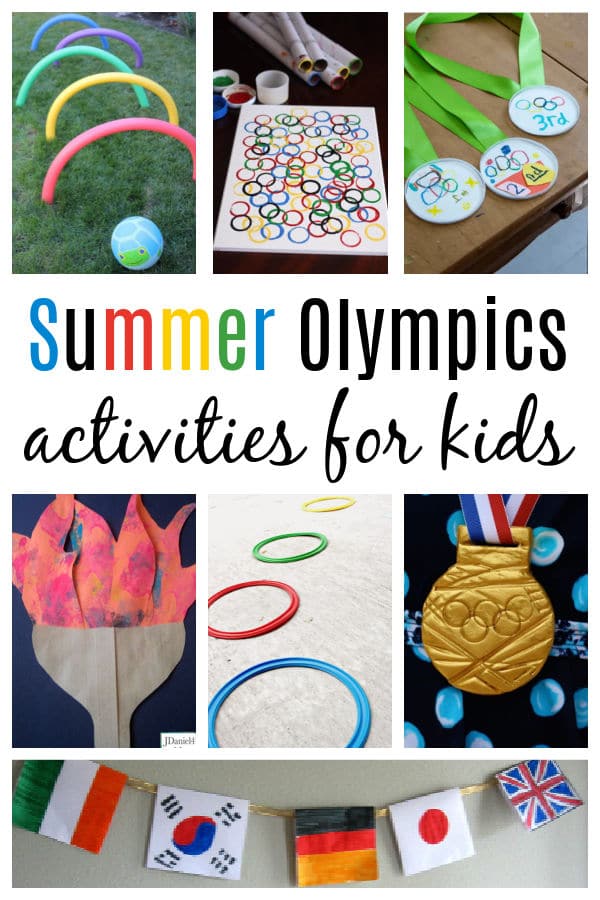 Watching the Olympics with your child can be such a special treat on so many levels. From watching the world's best athletes to learning more about tradition and culture from all the countries participants, all found in one location.
We've put together a plan for you to celebrate this special time with your child this summer.
Here's a quick overview of all the super fun activities and crafts that you can do with your child as they watch and learn about the Summer Olympics!
Disclosure: This post contains affiliate links.
Summer Olympics Activities for Kids
Explore this collection of Olympics Activities to create a special keepsake inspired by the iconic symbols of the Olympics from the Olympic rings, Olympic torch and Olympic medals.
While you're having fun you can use these Olympics trivia questions for kids too!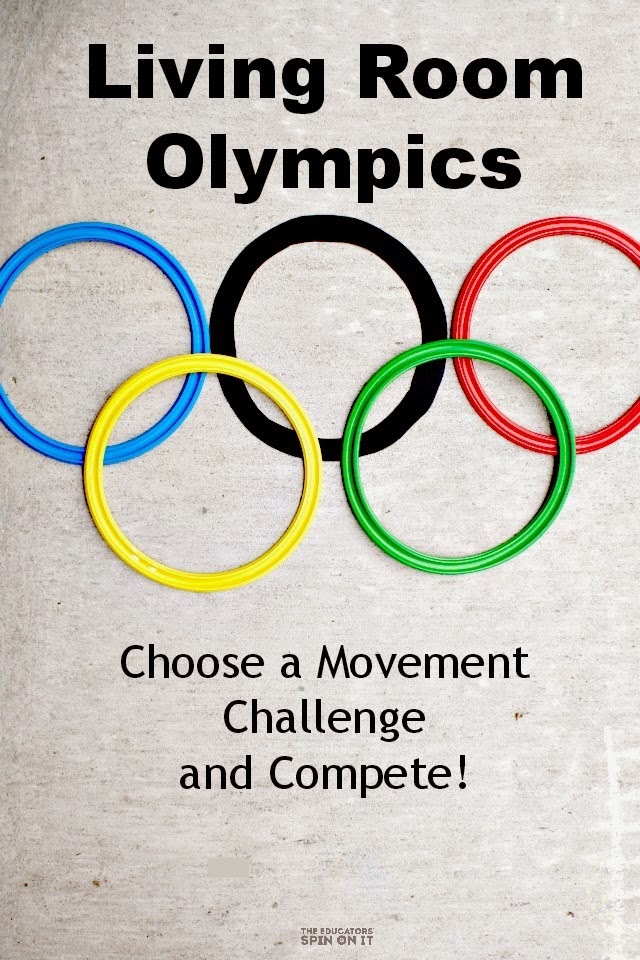 Summer Olympics Games for Kids
Get moving with these fun Olympic inspired movement games.
Summer Olympics Books for Kids
Here are a collection of books that are themed around the sports and athletes that inspired us for the summer Olympics. They've been hand-selected for younger children so they took can learn about this important event in our world. Hopefully, these children's books will inspire our future Olympians to compete!
What Are the Summer Olympics by Gail Herman
She Persisted in Sports: American Olympians Who Changed the Game From Chelsea Clinton
G is for Gold Medal: An Olympics Alphabet by Brad Herzog
Curious George and the Summer Games by H.A. Rey
She's Got This by Laurie Hernandez
Olympig by Victoria Jamieson
How to Train with a T. Rex and Win 8 Gold Medals by Michael Phelps
The Golden Girls of Rio by Nikkolas Smith
Unbeatable Betty: Betty Robinson, the First Female Olympic Track & Field Gold Medalist
All About the Olympic Games (Around the World by Magic Spells for Teachers)
Explore these Winter Olympic Themed Books too!
Summer Olympics Medal Crafts and Activities
One symbol of the Olympics that we all want to track are who wins the gold medal! Make your own with these fun gold medal crafts. PLUS add a little math fun with a medal tracker!
Looking for a more structured lesson about the Olympics? Take a look at these summer games art lessons and sign up today!
diving
Games coliseum
archery
gymnastics
laurel wreath
sailing
The Games – basketball, volleyball, soccer, tennis, golf, hockey
Bonus!
Opening ceremonies video art lesson
Highlights Olympic Viewing Guide and Event Schedule
If your child is interested in watching specific summer sports or want to track how the athletes do, below is a quick look at the Summer Olympics schedule.
Archery: July 23 – 31
Badminton: July 24 – August 2
Basketball: July 25 – August 8
Boxing: July 24 – August 8
Canoeing: July 25 – July 30
Canoeing (sprints competition): August 2 – 7
Cycling (BMX): July 29 – August 1
Cycling (Mountain Biking): July 26 – July 29
Cycling (Track): August 2 – 8
Cycling (Road): July 25 – 28
Diving: July 25 – August 7
Equestrian: July 24 – August 7
Fencing: July 24 – August 1
Field Hockey: August 7 – 20
Golf: July 29 – August 7
Gymnastics: July 24 – August 8
Handball: July 24 – August 8
Judo: July 24 – 31
Rowing: July 23 – 30
Rugby: July 26 – July 31
Sailing: July 25 – August 1
Shooting: July 24 – August 2
Soccer: July 21 – August 7
Swimming (pool events): July 23 – August 1
Swimming (open water events): August 15 – 16
Synchronized Swimming: August 2 – 7
Table Tennis: July 24 – August 6
Taekwondo: July 24 – 27
Tennis: July 24 – August 1
Track and Field: July 30 – August 8
Triathlon: August 18 – 20
Volleyball (beach): July 24 – August 7
Volleyball (indoor): July 24 – August 8
Water Polo: August July 24 – August 8
(The dates of events are subject to change.)
Here's the FULL SCHEDULE of the SUMMER OLYMPICS GAMES IN TOYKO
The Olympic games have the ability to bring our world together like no other event in our lives. Especially after this recent year and all that we've had to do help our children cope with the impact Covid-19 in our daily lives.
My hope is that this special time will be a chance for us to collectively come together for a time of healing and through sportmanship as we discover how small this world truly is. This quote is one of my favorites.
Summer Games Activities for Kids
There are so many fun ways to focus on the Olympics this Summer with your child. Which sports do you think they will want to watch the most? Do you have a favorite athlete you're cheering on?