To the teachers of our children, our friends, and our readers who are teachers,
We are thankful.
We are grateful.
We value and recognize the time and commitment you are making to our children.
We appreciate you.
It is our hope that teachers around the globe know that we appreciate the difference you are making in the lives of the children you interact with. We hope that the families in your lives take the time this week to tell you how much you mean to them – whether it is a kind word from a parent or a card from a child. Teaching is such an important job and we appreciate that you have chosen it! With you – the world is a better place.
For the over 13,500 monthly unique visitors and readers of our blog – we hope that you take the time to thank a teacher this week. For more ideas on how to show your appreciation…
Here is "A Very Special Teacher" Party inspired by Eric Carle's Very Hungry Caterpillar
an awesome list of Thank you Gifts Ideas from Kids
and a Round Up of Teacher Appreciation Gifts.
Happy Teacher Appreciation Week!!!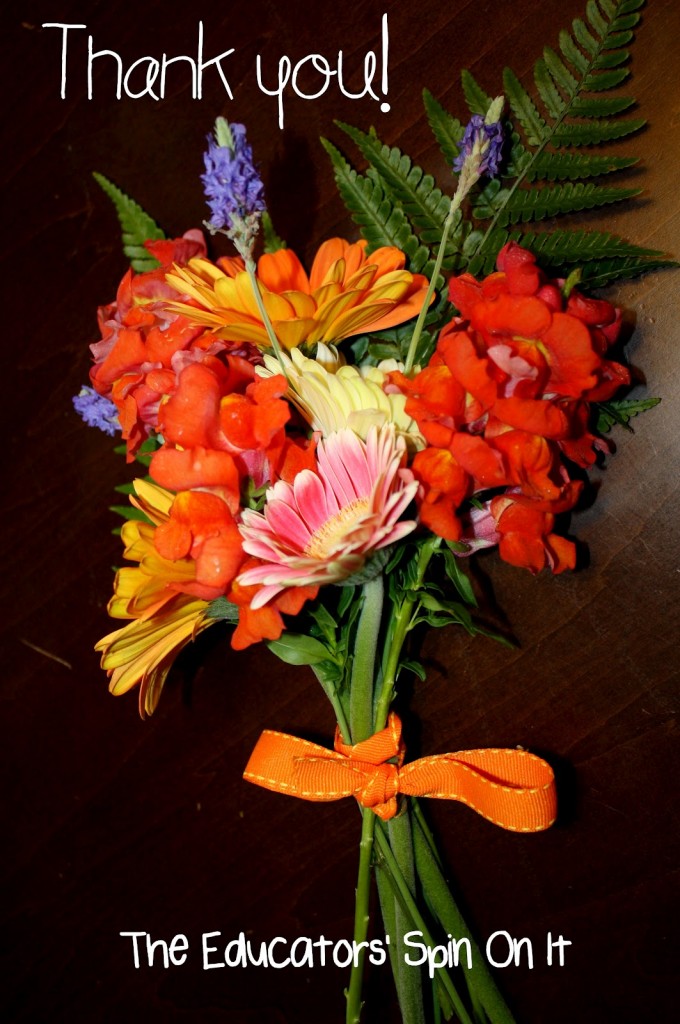 Save