Create a colorful teacher gift idea with Post It Notes. A fun and easy way to show your appreciation to a child's teacher. Here's how to make this teacher gift idea.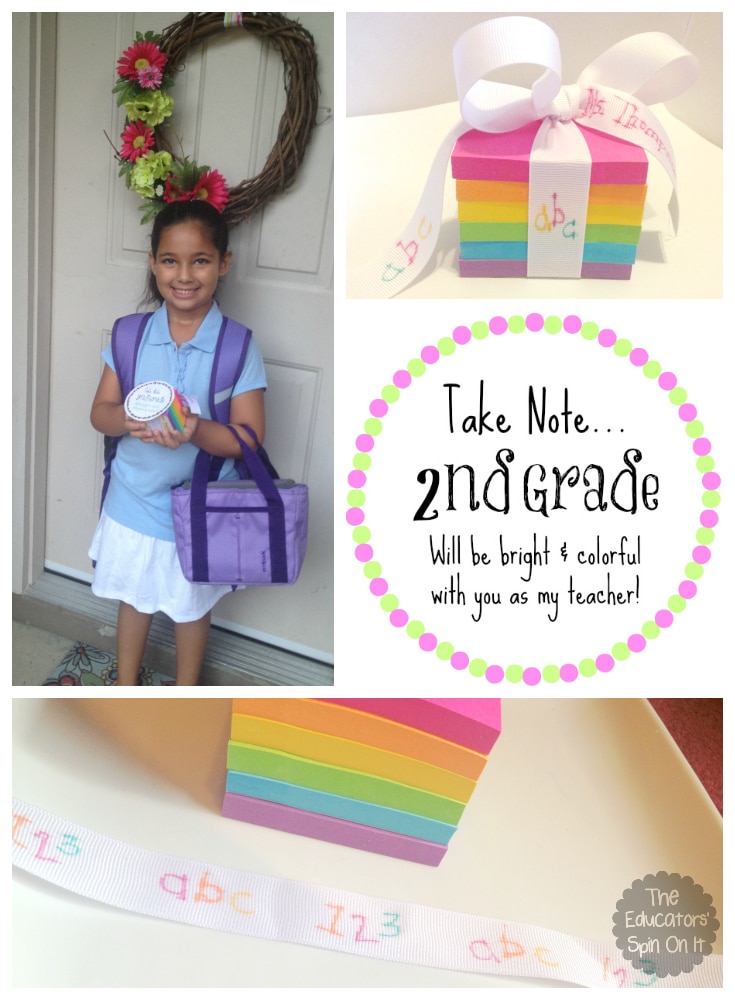 Simple Gift Idea for Teachers for Back to School
Recently as you know I've been featuring ideas using colorful permanent markers, thanks to our friends at Infinity Markers, no this isn't a sponsored post I just have been really inspired.
I guess if you leave a new box of markers in my house apparently I can get a little creative!
This project we created for my daughter's First Day of School gift to her teacher but it would work anytime as a special little "I think you're special gift."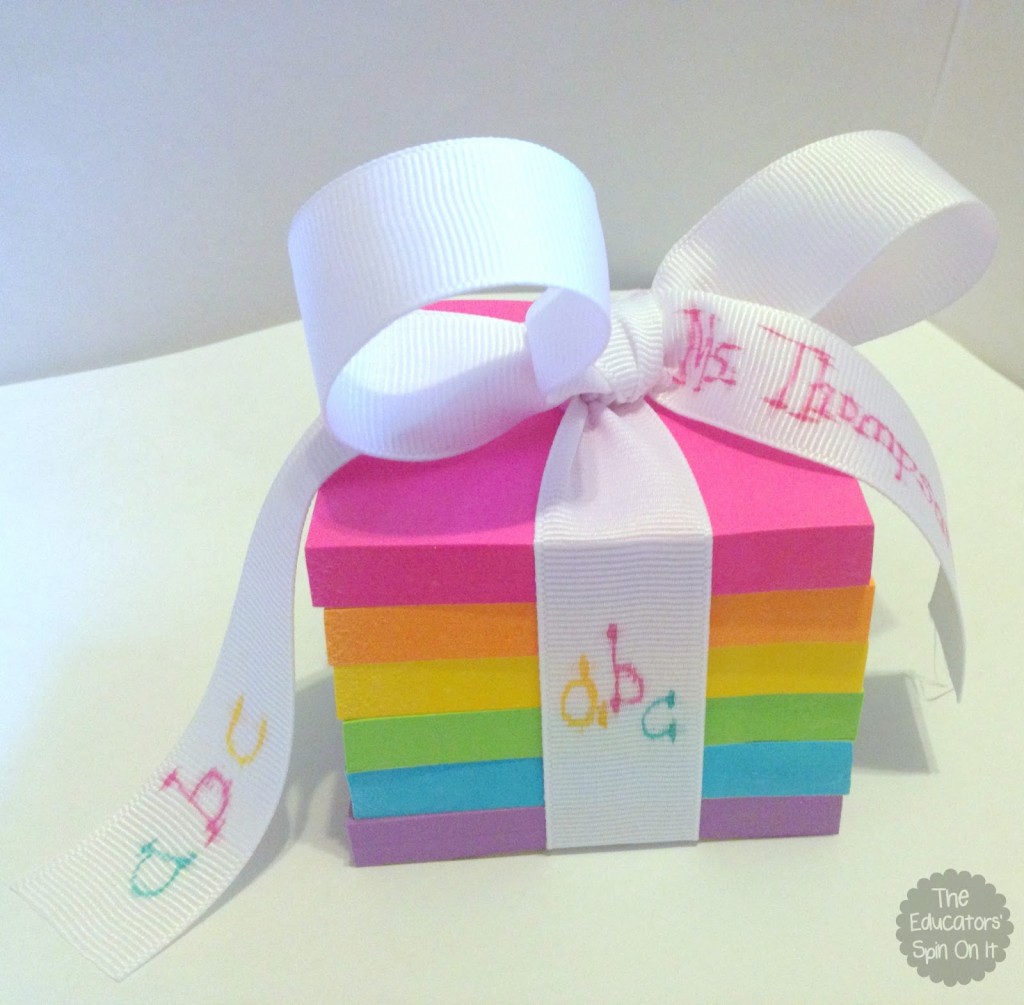 Supplies Needed
Permanent Markers
Colorful Post It Notes
Ribbon
Directions
Using the Permanent Markers write your desired message on the ribbon lightly, if you press too hard it will bleed. Then tie the decorated ribbon onto the post it notes.
You can attach a cute note too.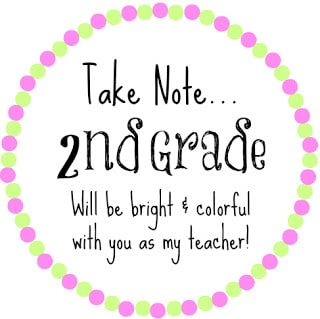 Our note says…
Take NOTE…
2nd Grade will be bright and colorful
with you as my teacher.
That's it! Trust me any teacher would love post it notes and a Permanent Marker!
If you're giving this during Teacher Appreciation week you can edit the little note to say
Take NOTE…
2nd grade was bright and colorful with you as my teacher!
More Teacher Gift Ideas the Kids Can Make
Click here for more Teacher Gift Ideas