Did you know National Cyber Security Awareness Month starts this week during the month of October? How much do you know about Online Security for your child?
This is a sponsored post by KwickLook.com , all opinions and research for this post are my own.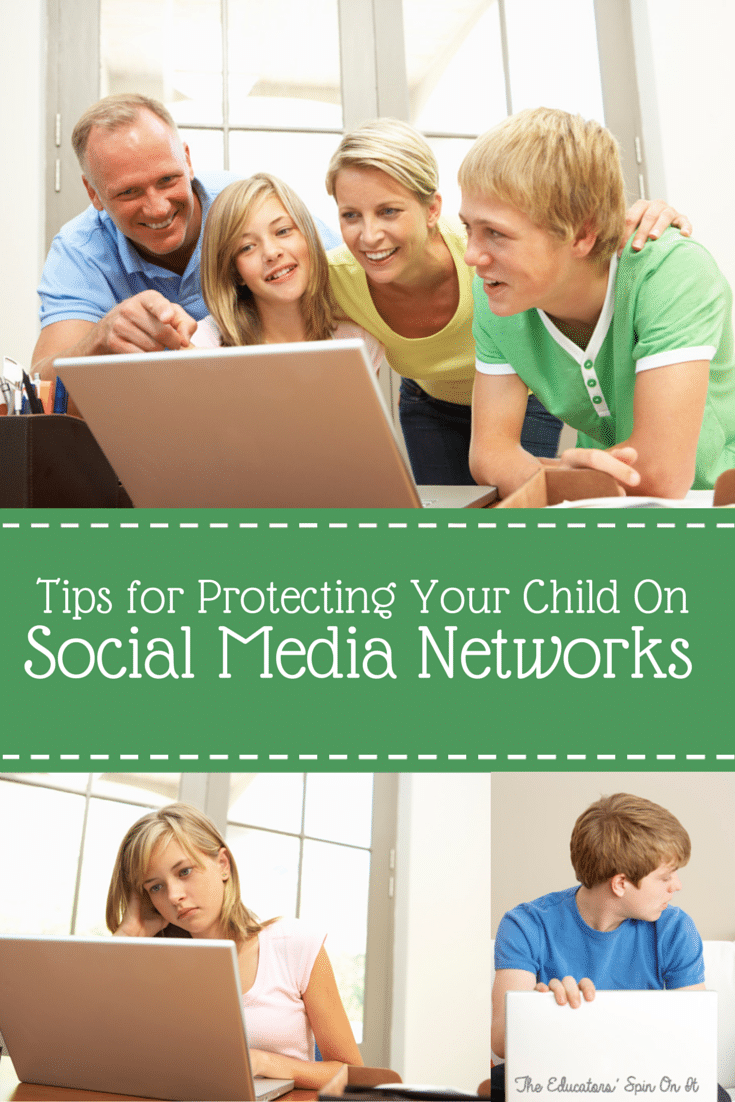 I'm going to be honest, raising kids in this environment of computers, laptops, ipads, smart phones and online social media has me feeling quite anxious and feeling pulled between two extremes. One is the connections they can bring to your family, I adore the fact that my children can be connected to family far away and close friends. The other is pure defense mama mode, as I am scared as well of the vulnerabilities it social media channels open up to my family, especially my children.
Preparing your child for using social media platforms
I've been a mom for 21 years now and have seen many things come into my children's world that weren't there when they were born.  My son who's now off for his senior year of college definitely opened my eyes to social media and now before I know it my girls will be online too.  Luckily as the networks developed we explored them together. This is something I highly recommend with your child.  Even before you consider allowing them to utilize a platform explore it together through your account.  
Having open discussions about the settings you've selected to protect your privacy and your friends privacy is important. First and foremost the Age Limit is 13 to join a social network under COPPA Law.
Children's Online Protection Privacy Act} check it out to see more info about it.  One of the rules we established in our home when we allowed our son to use a cell phone was that when it rang or texted from his mom or dad he was to answer it or lose the privilege.  The other one was that he would only be permitted onto platforms that we were using and the we needed to be friends with each other on that platform. It was a little peek into his world.  
To be honest with the way facebook feeds work today you are not always seeing what they are doing anyways unless you specifically go to their page and read through posts.  They may be resistant to this but as much as they think it's private, ti's out there in the digital world and they need an adult there to monitor what's really going on, even if it's not cool.  I have to be honest that if you start things off that way your child will be pretty receptive to it and in the end you may just even be closer in your own relationship with your child.
74% of parents admit of not knowing about their child's online behavior
46% of the students say they would change their online behavior if their parents were paying attention
7 out of 10 young people are victims of cyberbullying
The  STOP, THINK, CONNECT Resource Guide for Parents and Educators to help protect our child online. The Federal trade Commission shares a helpful free copy of Net Cetera Chatting with Kids About Being Online Toolkit
 There are quite a few resources out there that you need to research to be prepared to have your child on Social Media.  These statistics from NSPCC.org based on the Ofcom Report are quite an eye opener to the mama in protection mode of my children.
Here are some Tips for Setting up Guidelines for Teenagers on Social Media Networks
Check their Privacy & Security Settings regularly
Set guidelines and rules from the beginning and reinforce
Keep Computer in common area of your house.
Talk with your child about the dangers of social media, start early.
Stress importance of keeping your identity & personal information private.
Discuss the consequences of their actions on social media.
Educate yourself about social media
Be a good role mode 
Emphasize the concept credibility from what they read on the Internet
Watch for changes in behavior with interactions online
Set parental controls when possible on search engines
One big step for your child is to have them sign a Family Media Agreement from Common Sense Education, thanks Teach Mama for the tip! She recently shared a post about How to Talk to your child about Instagram  which you might find helpful too.  As a parent it's ever so important you track your child's social media interactions as a member of Generation Z the Digital Natives. It's new to all of us parents and it's our job to protect them, the best that we can. I do think I found one way that will help me as a parent.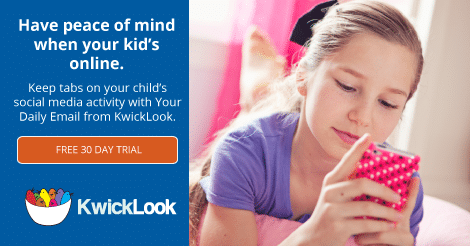 That's where KwickLook can be a big help! KwickLook.com was not created to monitor every portion of a child's computer time, but rather, provide a quick glance at their social media activity. This is done on one single platform to view their latest activity on facebook, twitter, instagram and youtube. or you even receive a daily email update on their latest 3 activities on the social media platforms.  Here's how the feed looks on you screen when you log into your account.  
In order to set up these features, you will need to enter your child's user id and password information.  My suggestion it to do it together and show them your concern for their safety. If you'd like more info  you can view the Video Interviews of Creator Chuck KwickLook is 3.99 per month or 19.99 per year, plus you can try it out for free for 30 Day Trail. Go check it out and let me know what you think!
Did you know that ….
Some Colleges Applications are asking for your Social Media Channels
Some Job Application are asking your your Social Media Channels. The bottom line is that your activity as a teenager will follow you forever on the internet, so choose wisely. We've all been a teenager before and know it's easier said than done. I have to admit I like knowing that there's now a way for me to monitor what my child is doing on social media networks. At the end of the day it's the connections and communications you can have with your child offline that will reflect in their decisions online. What are your biggest concerns with your child's safety online?Leave a comment

Disclosure: I am participating in a VolunteerSpot campaign. This is a sponsored post. My opinions are my own.