It's a big week in children's literacy with the announcement of the YMA Winners from the America Library Association.  Did your favorite make the list?  
I've kept up with a few of the nominees with the help of KidLit TV but a few missed my radar this past year.  
One of our goals with the kids after school is to do a  YMA Book Challenge.  
Do you want to join us?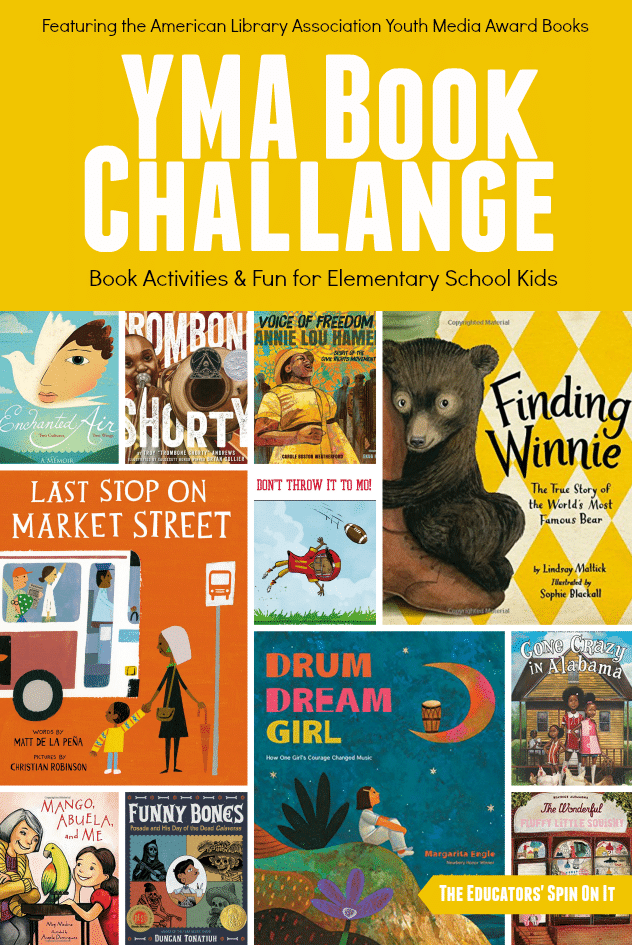 YMA Book Challenge featuring 2016 award winning books and book activities for kids
YMA Book Challenge
Get ready for the YMA Book Challenge and find your award-winning books in these featured posts on our site. I'll be sharing Books and Activities to go with these award-winning books throughout 2016.