The Summer of Splash has started at our house.
As soon as our pool water warmed up to 75 degrees, the kids were in it!
We have WET KIDS!!!!
They are now swimming every day! I think by the end of summer, I will not have 3 children, I will have 3 little fish! Sun protection is a big deal at our house. Thanks to
Neutrogena Wet Skin Kids
sunscreen, swim shirts, and avoiding peek daytime hours they will be protected from the sun to the best of my abilities!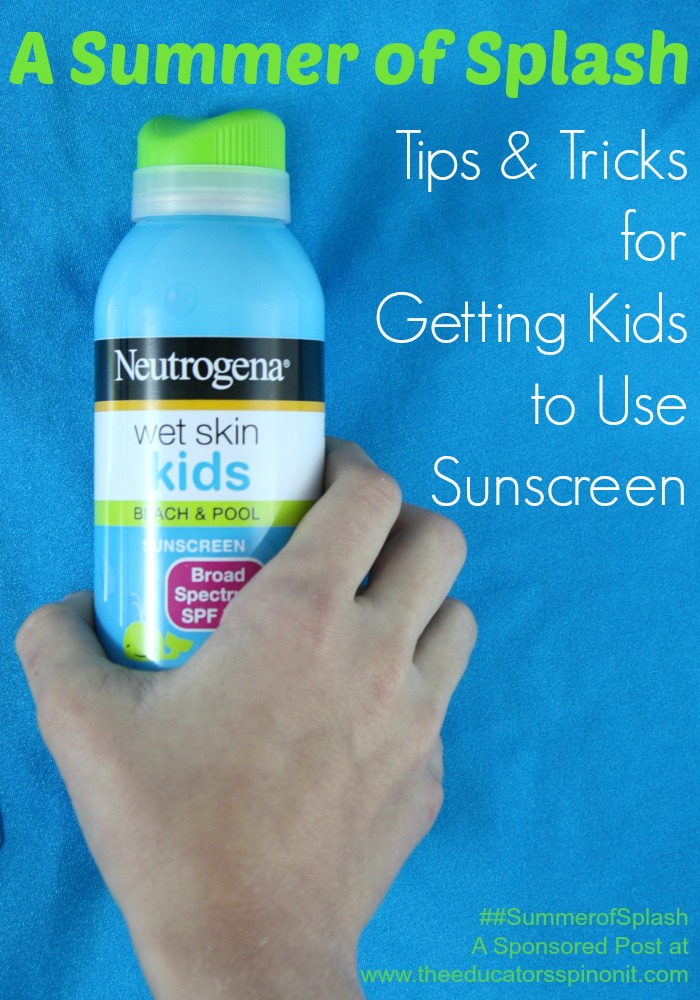 A Summer of Splash: Tips and Tricks for Getting Kids to Use Sunscreen
Using sunscreen is a BIG part of our family's SPLASH worthy moments. My kids are thankfully, enthusiastic users. Here are some tips and tricks for getting kids to use sunscreen that have worked for us.
Routines to Get Ready for Summer Splashing:
Now is the time to purchase new sunscreen. We always choose a broad-spectrum UVA / UVB protection sunscreens that are over SPF 30. If you apply it liberally and as often as the package recommends, a family of 5 should go through a tube or bottle of sunscreen frequently. I know it is expensive – but it is one way that I can protect my kids and worth the cost. We keep our sunscreen in a basket near the swim suits and beach towels. I check it often and replace as needed.

Using additional forms of protection (hats, sun shirts, sun shades) can cut down on the amount of sunscreen used, but there will still be areas needing protection. Forming a summer splash routine with your kids will help ensure protection from the sun.

A routine helps the kids know what to expect. We do the same thing in the same order every time we go swimming. I have found it takes the kids a good 5 days minimum of doing the routine before it becomes just that, a routine.
Go to the bathroom.

Get your swimsuit on.

Put your swim shirt on.

Slop on the sunscreen.

Wait for the grown-ups.
I think the waiting may just be the hardest for them as it seems I am always the last one ready! (Some of you may know how that goes… getting the waters, snacks, my own suit on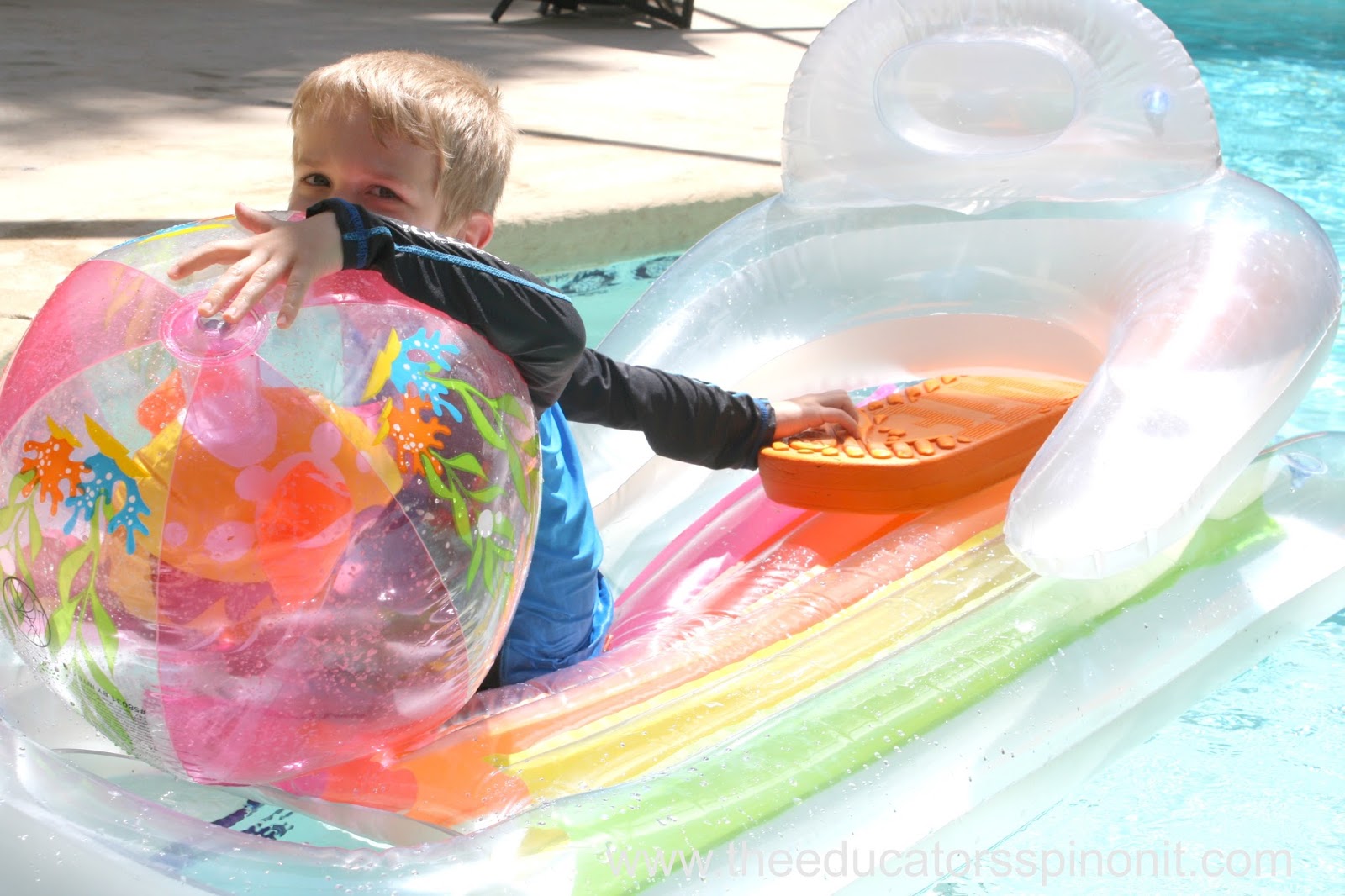 Tips for Getting Kids to Wear Sunscreen during Splash Time!
I often hear families at the community pool saying:
My kids won't wear sunscreen.

We don't like the feeling of sunscreen on our skin.

Only a few hours out in the sun won't hurt.

1. Make it part of your routine.

As I mentioned before – splash time is all the time at our home in the summer. A sun safe routine is essential to prevent My kids know when it is pool time they will also be putting on sunscreen. Putting on sunscreen isn't an issue, it is a must. There are no exceptions.

2. Make a variety of sunscreens available for use.

One of my children really likes the spray-on sunscreens, whereas another prefers the lotion. By having a choice, they have the power to choose which one they want to use. I have found this greatly reduces any battles that may occur about sunscreen. I have changed the question of Will you wear sunscreen? to What sunscreen do you want to put on today?

3. Make a point to lather up WITH your kids.

Yes, I see it all the time. We put the sunscreen on our kids, but not ourselves. OR when we do apply, it is not in full view of our kids. (I wear a daily moisturizer with sunscreen, but my kids may not see me put it on). This year, I am making it a point to apply the kids AND myself with sunscreen at the same time. This is really a win-win for all. I get full strength sun protection and I am modeling healthy life-style choices for my children.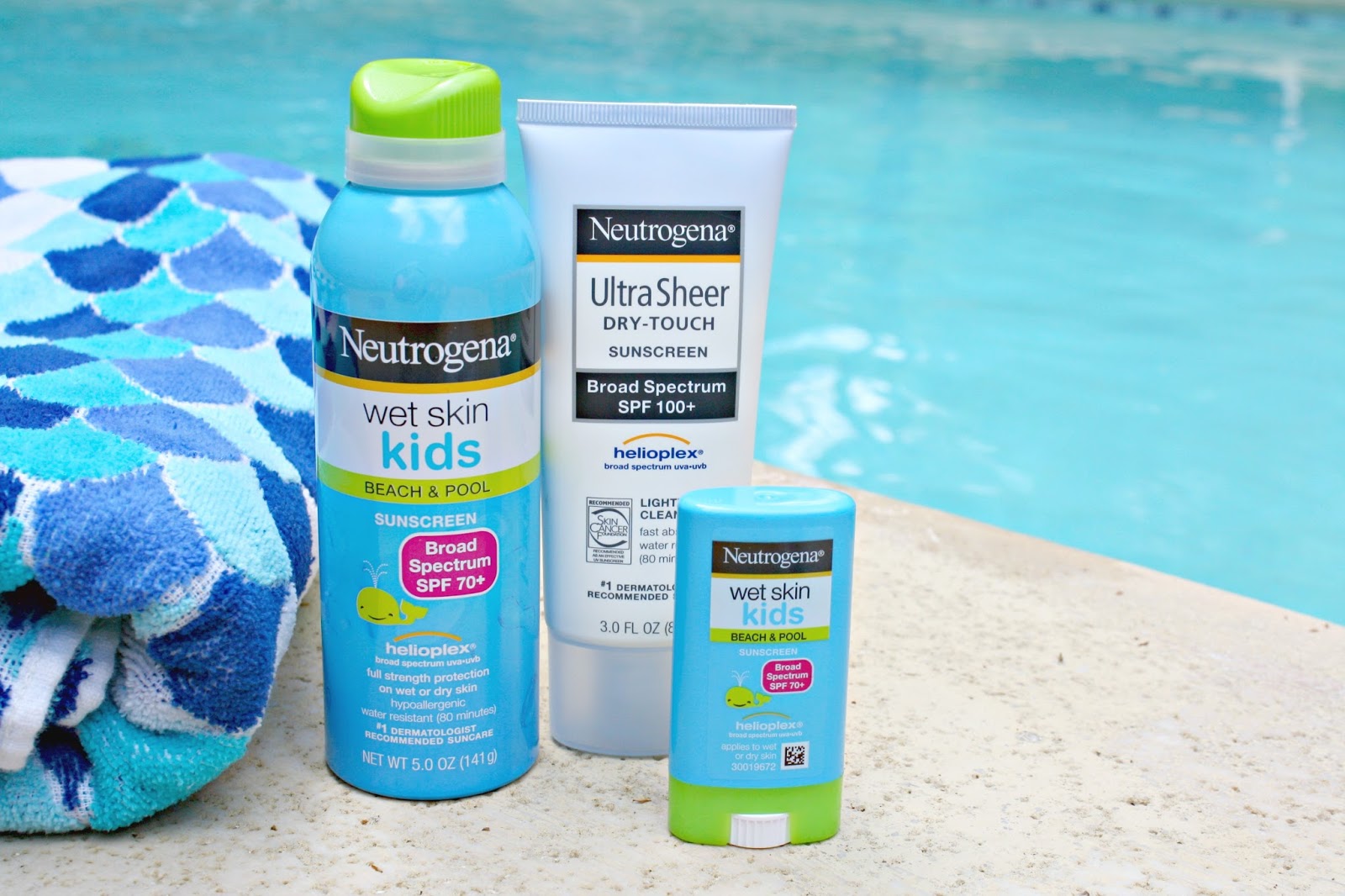 Summer of Splash: Sunscreen Reviews

Neutrogena Wet Skin SPF 70 Sunblock Spray for Kids
I wholeheartedly admit that I dislike spray sunscreens. BUT – my kids LOVE this one. And if means that they will wear it more willingly, then I'm happy. Unlike some of the sprays we have tried, this one seems to spray on evenly and requires just a light rubbing n to make sure all exposed skin is covered.

You can spray this sunscreen on the kids when they are wet! YIPPEE! When we are out in the pool longer than the recommended initial sunscreen application, we can spray this on the kids while they are still wet!

– Works on wet and dry skin
– No dripping or whitening
– Broad spectrum UVA-UVB
– Water and sweat-resistant (80 minutes)
– Gentle, hypoallergenic formula
– Sprays On, Stays On
– Oil-Free
– PABA-free


Neutrogena SPF 70 Plus Wet Skin Kids Sunscreen Stick Broad Spectrum,
My kids and I really love this sunscreen stick. It is now has a permanent place in my purse. (My kids are WET kids and in the pool A LOT!) This stick is great for faces and the kids can apply it themselves. It goes on smooth and it has a very mild smell to it, making it great for sensitive skin and small kids. It is my favorite of all the sunscreens I've tried this season.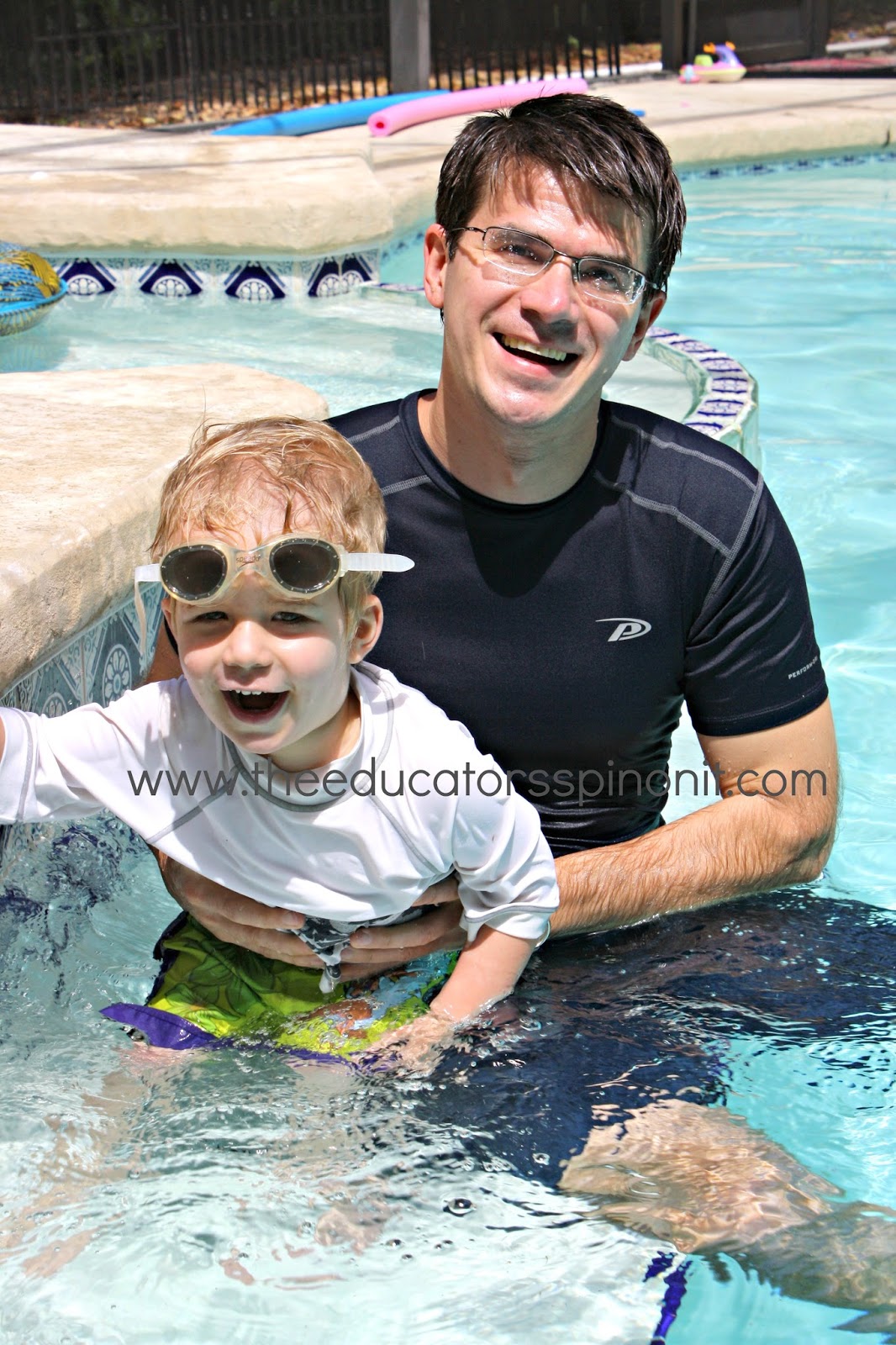 How to enter the #SummerofSplash #Contest:

Do you have kids (ages 3-10 years old) that love to splash too? Enter to win the Neutrogena #SummerofSplash #Contest.

Capture one of these splash worthy moments at the beach or pool and share it to win.

There are (3) ways to enter:



2) Instagram: Capture and upload and/or tweet to Instagram one (1) photo of your child/children between the ages of 3-10 years old enjoying the pool or beach, including the hashtags #SummerOfSplash and #Contest in the description to receive one (1) entry

3) Twitter: Post a photo of your child/children (ages 3-10 years
old) you must include the hashtags #SummerOfSplash and #Contest
in your tweet to receive one (1) entry

@Neutrogena

#SummerofSplash #Contest
WINNER DETERMINATION: On or about June 21st, 2015 all eligible Entries received by Sponsor during the Contest entry period will be judged by a panel of qualified judges based on the following criteria: (25%) creativity/originality, (25%) entertainment value, (25%) quality of photo, and (25%) relevance of photo to subject matter ("Judging Criteria"). The one (1) Entry with the highest total score will be deemed the potential winner. In the event of a tie, an additional, "tie-breaking" judge will determine the potential winner based on highest entertainment value of the photo.
For complete contest details please review the Official Rules
This post is sponsored by NEUTROGENA®. I only recommend products I use personally and believe will be good for my viewers. I am disclosing this in accordance with the Federal Trade Commissions (FTC) guidelines concerning the use of endorsements and testimonials in advertising. Some of the products mentioned were provided by NEUTROGENA® for this review.