If you're visiting Miami one thing you need to plan for is a visit to the Everglades. It's an amazing experience to connect with nature in the Everglades. Add even more adventure by taking an airboat ride!
Here's our recommendation for an airboat ride in the Everglades. Plus a few fun facts about the Everglades.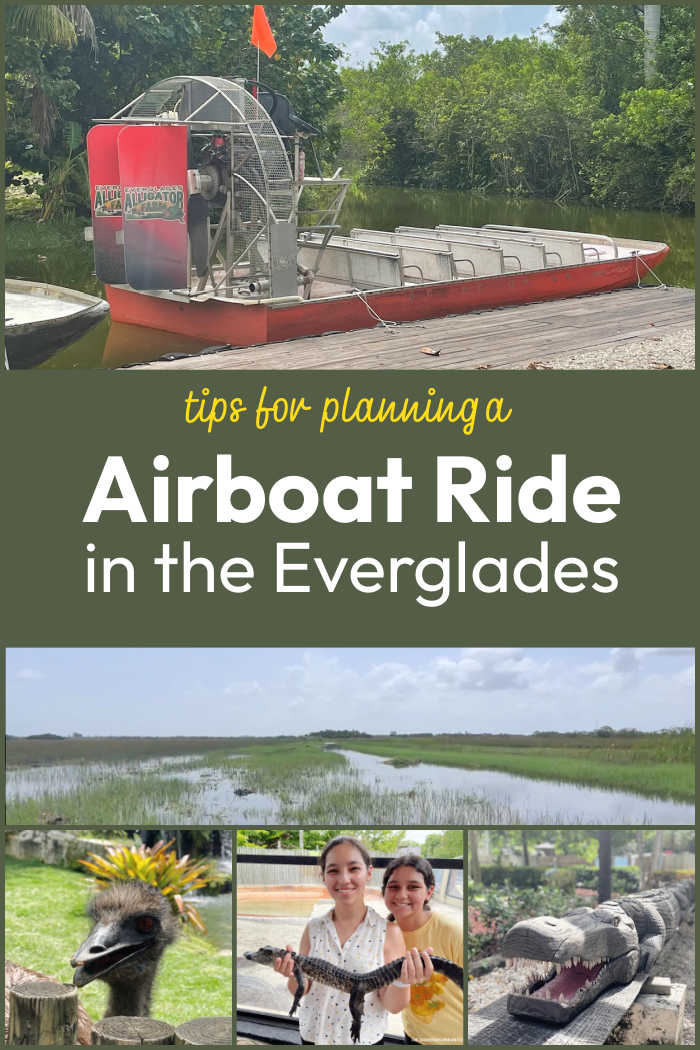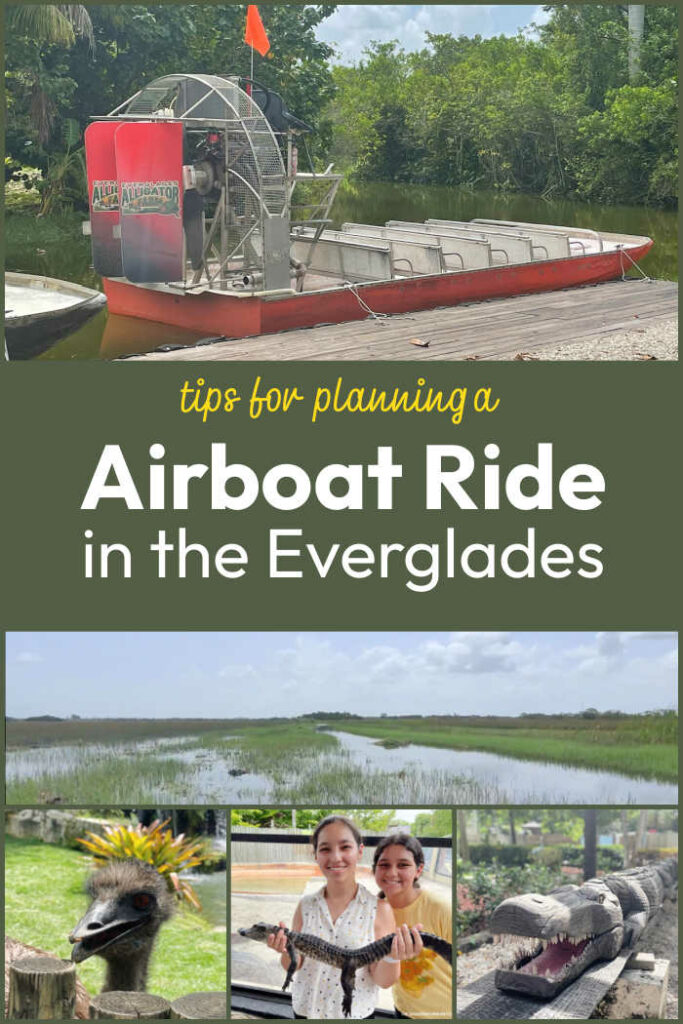 Disclosure: This post was written in collaboration with the Miami Visitors Bureau and Go City® Pass. This post contains Amazon affiliate links. All opinions expressed are my own.
For my husband's birthday, we took him on an adventure he's been talking about for quite some time. I can't believe we've never done it before actually. We've lived for over 20 years together in Florida. While we were on vacation in Miami, we decided it was the right time to take our kids on an airboat ride in the Everglades.
Everglades Alligator Farm Airboat Rides
There are several options when you're looking for an Airboat Ride in the Everglades in Florida. While I was doing my online research for a location to go on an airboat ride the Everglades Alligator Farm seemed to offer the most for your time spent in their location. Plus it was on our way to the Florida Keys.
I was really pleased with how nice our special day trip here was. We spent a few hours at the Everglades Alligator Farm and it will be something we'll never forget.
The airboat ride tour time is assigned once you get your ticket to enter, we used our Miami Go City® Pass. You don't have to book it ahead of time which is nice, when you're on the go and not sure what time you'll arrive at locations.
To get to the Homestead entrance of the Everglades from Miami Beach is about an hour drive.
Everglades Alligator Farm Airboat rides are a thrilling 20-25 minute ride into the Everglades. Located between Miami and the Florida Keys, airboat tours show off the spectacular scenery of the Everglades.
Your entry ticket also includes two shows the Alligator Show and Alligator Feeding which rotate every hour. We were able to catch one before our airboat ride and one after our airboat ride.
The guests of the Alligator show get a chance to hold a baby alligator, which was a nice surprise.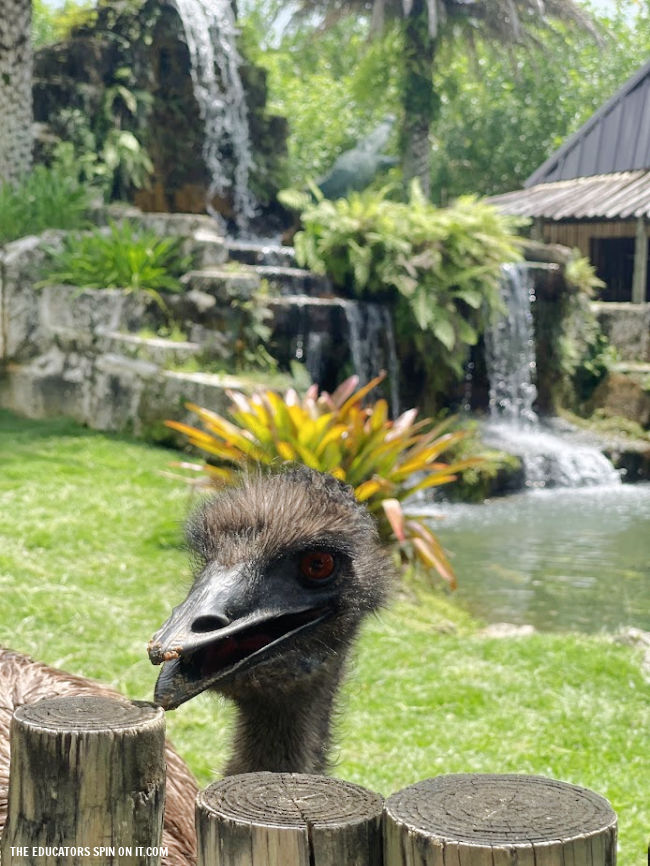 There was a large variety of animals to see while you were there.
Parrots
Snakes
Emu
Fish
Tortoises
Alligators of all ages
and more
Airboat Ride in the Florida Everglades
Sometimes you've just got to be a little crazy while raising kids, especially as they get a little older. For our airboat ride, I told my kids we are going to sit in the front row. They looked at me like I was joking… I wasn't.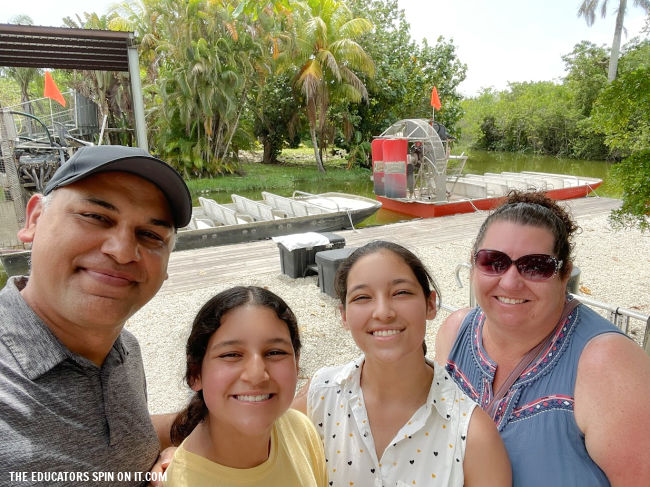 So our family boarded the airboat, in the front row. The Captain even questioned us are we okay to get wet and my answer and my husband's answer was a big YES.
As the boat started the captain asked if we wanted a calm or wild ride and the whole boat answer WILD so our front row seat just got a whole lot more adventurous.
As the boat started through the trails we saw a few alligators in the water. We saw a few fish here and there and a few birds.
Once we passed a certain point. We put on the noise protection headphones that they provide and it was game one. Then it was into the sawgrass and time for some SPEED.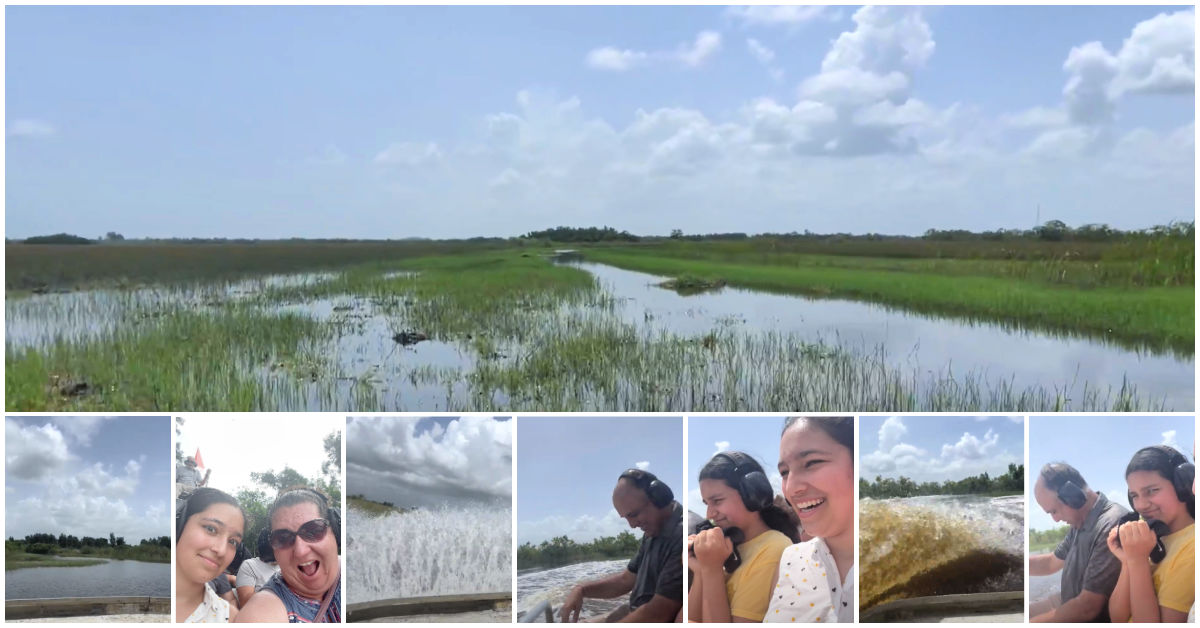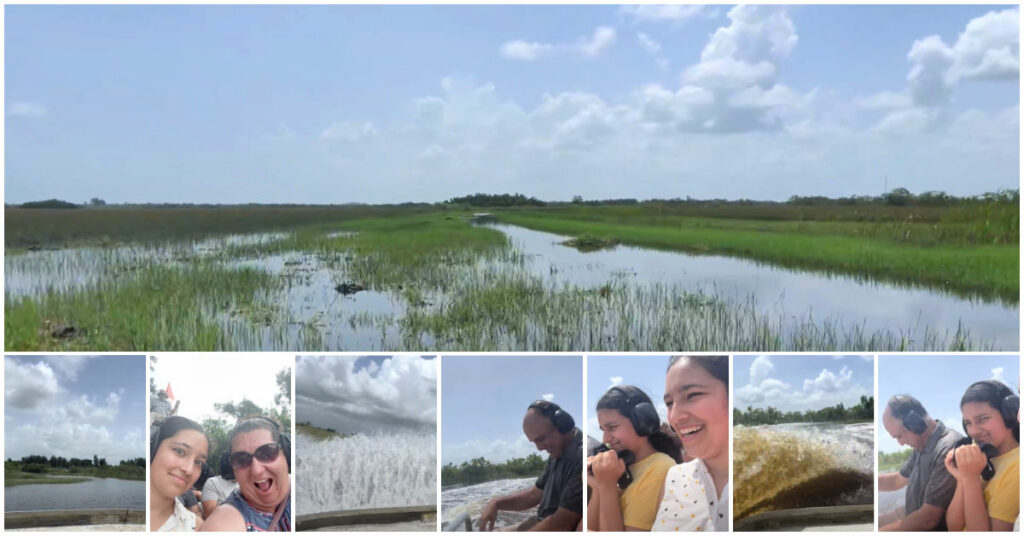 During the trip we zipped through the water through the Everglades, it was quite beautiful out there. Four times we went for a spin in the water with the boat. The first time it happened I thought to myself, what did I sign my kids up for on my hubby's birthday? By that time our clothes were wet and our shoes were wet. I mean soaked all the way through. (No worries we had a change of clothes in the car)
The next few times were actually really fun and it was fun to see our kids having fun with us being a little adventurous. My husband was grinning from ear to ear after his airboat ride tour.
TRAVEL TIP: Wear sunglasses it helps with the wind and with the water splashes.
PLUS bring a change of clothes and shoes you don't mind getting wet.
Fun Facts about the Everglades for Kids
Everglades National Park is the third largest park in the lower 48 states
The Everglades National Park encompasses 1.5 million acres
The largest remaining subtropical wilderness left in North America
The legendary River of Grass is one of the wonders of the world
The widest river in the world, it's 100 miles long and 50 feet wide in the wet season
It's the largest contiguous stand of protected mangroves in the Northern Hemisphere
Only 200 years ago, this "river of grass" slowly flowed across nearly one-third of Florida.
Approximately 50 percent of the original Everglades have been developed as agricultural or urban areas.
One out of every three Floridians relies on the Everglades for their drinking water supply.
It is the only place on Earth where alligators and crocodiles can co-exist
Nine distinct types of ecosystems have been identified within the Everglades National Park, including cypress, freshwater marl prairie, freshwater slough, coastal lowlands, mangrove, pinelands, hardwood hammock, marine, and estuarine.
There is no shortage of activities for individuals, groups, or families to enjoy outdoors at the Everglades National Park. The diverse habitats allow for enjoyable activities ranging from hiking, canoeing, kayaking, biking, fresh and saltwater fishing, and camping in the ultimate wilderness.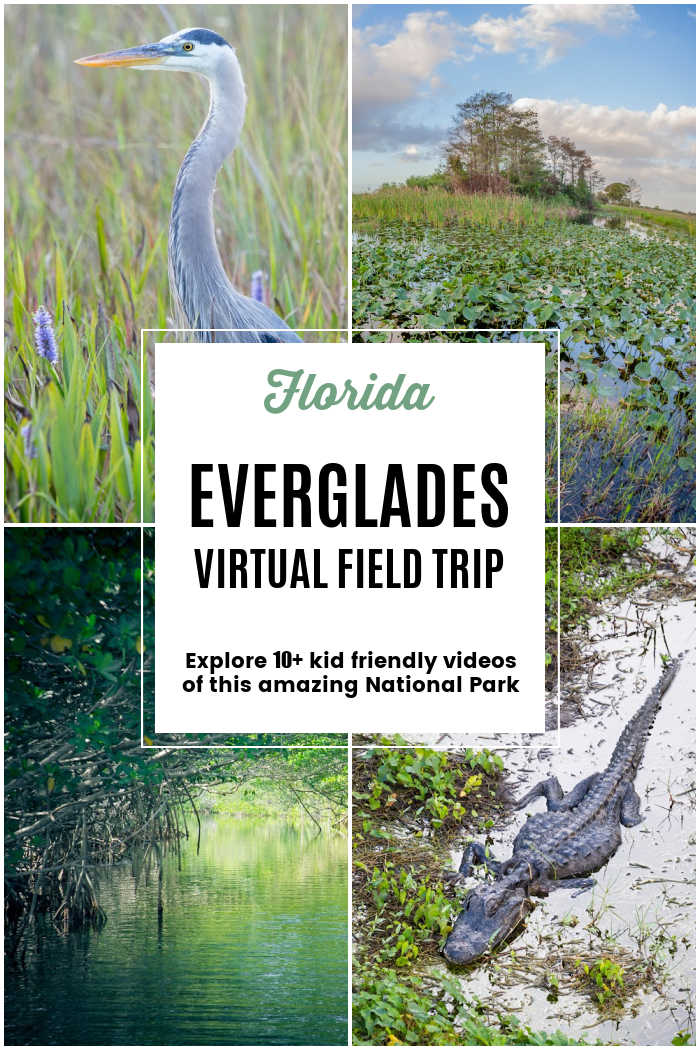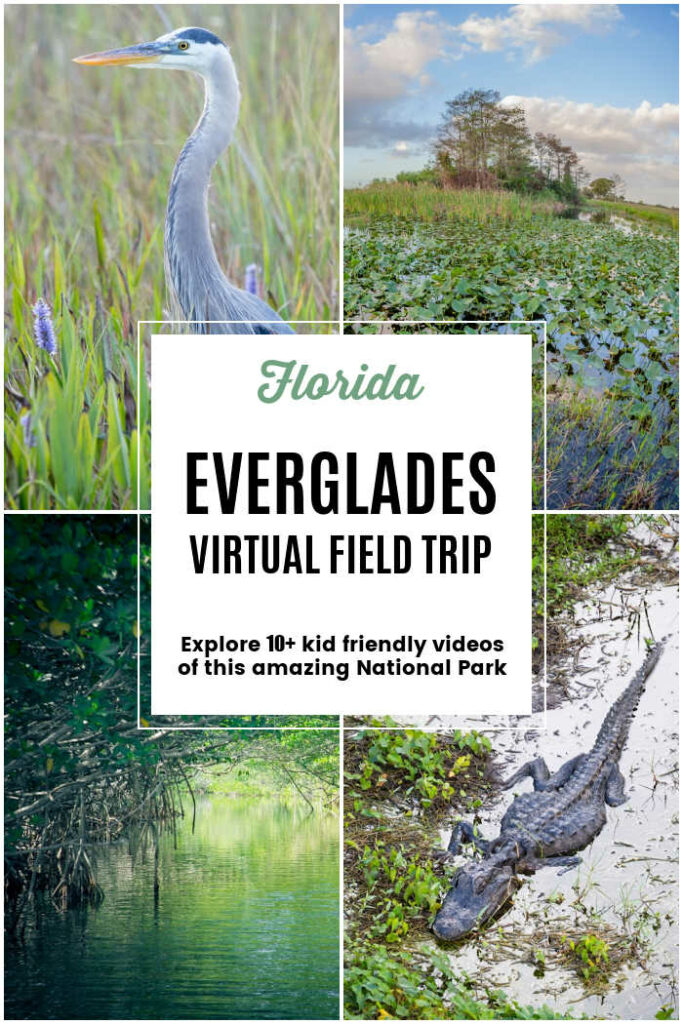 Virtual Field Trip of Florida Everglades National Park
The Everglades is home to alligators, crocodiles, manatees, the Florida panther, and hundreds of species of birds, and attracts adventurers and sightseers who want an only-in-Florida experience.
We'd encourage to take this free Virtual Field Trip of the Everglades!
Children's Books about the Everglades
GoCity Miami Pass
The Everglades Alligator Farm provides Airboat rides that are included in the GoCity Miami Pass. You can learn more on how to save money on your next vacation and purchase your own GoCity Pass here.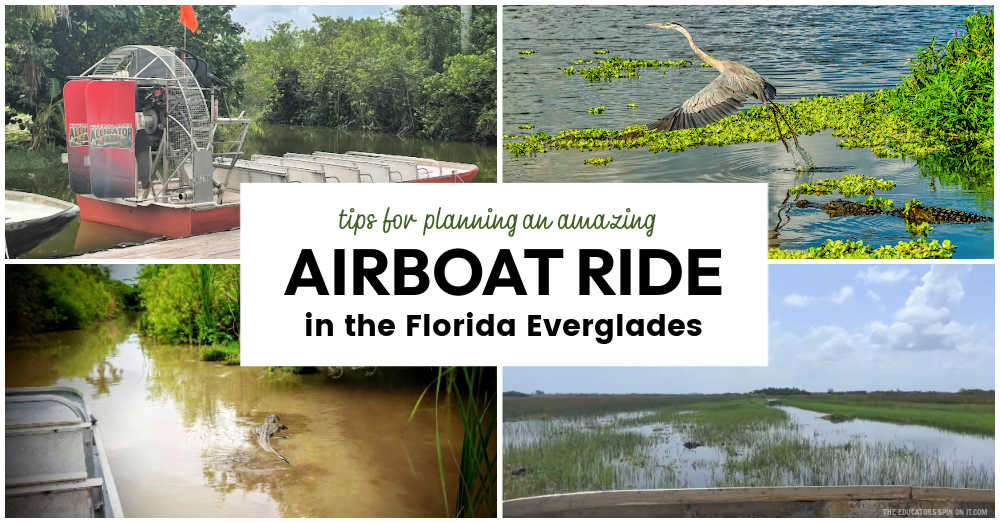 I encourage you the next time you're planning a Florida vacation, be sure to schedule a visit to the Everglades. An airboat ride is something you'll never forget with your family.
If you enjoyed this attraction, you may also enjoy these family travel destinations…