Want to explore all parts of the Everglades? Here's a fun way to do this with kids virtually. Take a virtual field trip to the Florida Everglades.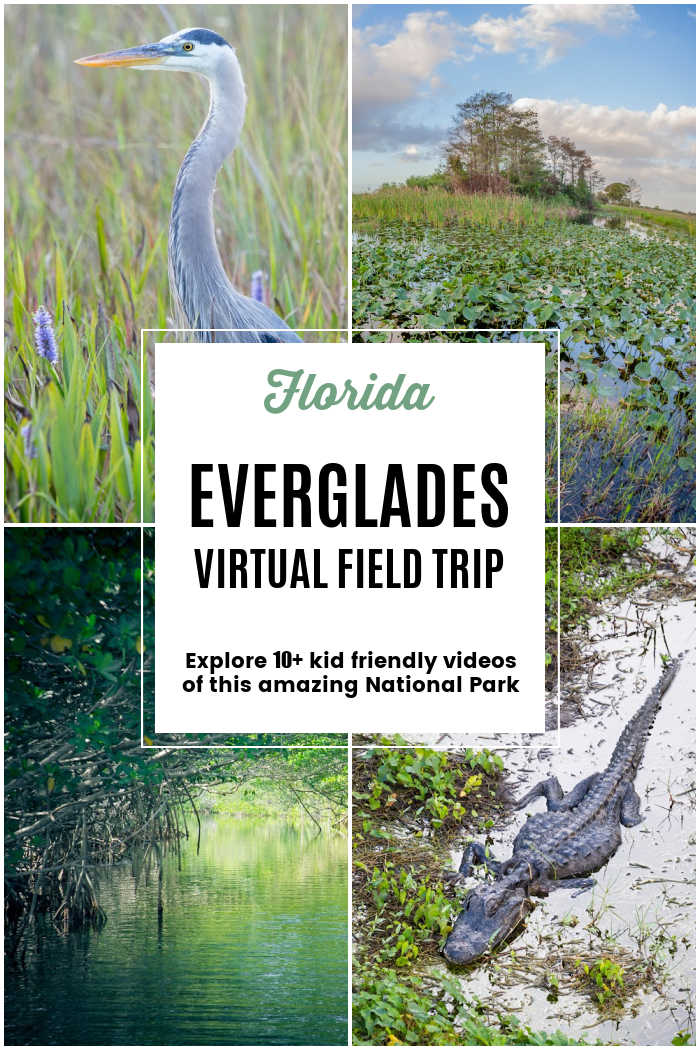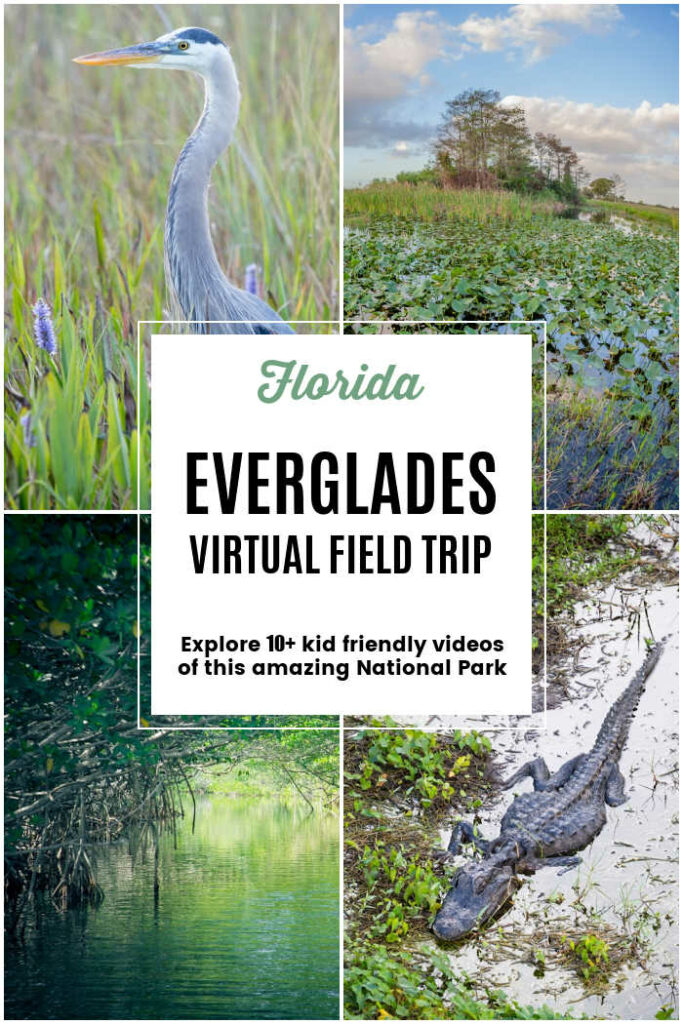 Ever wonder what it would be like to visit the Florida Everglades?
Our family took an airboat ride in the Everglades, you can take a look at our experience here. It was an experience I'll never forget! There are so many special things about the Everglades that you can't see them all in one day.
However, with a virtual field trip, you can explore various features that the Everglades contain and then start planning your adventure there as you learn about this unique place on this planet.
Are you ready to explore the Everglades?
Before we get started, here are a few fun facts about the Everglades.
Fun Facts about the Everglades for Kids
Everglades National Park is the third largest park in the lower 48 states
The Everglades National Park encompasses 1.5 million acres
The largest remaining subtropical wilderness left in North America
The legendary River of Grass is one of the wonders of the world
The widest river in the world, it's 100 miles long and 50 feet wide in the wet season
It's the largest contiguous stand of protected mangroves in the Northern Hemisphere
Only 200 years ago, this "river of grass" slowly flowed across nearly one-third of Florida.
Approximately 50 percent of the original Everglades have been developed as agricultural or urban areas.
One out of every three Floridians relies on the Everglades for their drinking water supply.
It is the only place on Earth where alligators and crocodiles can co-exist
Nine distinct types of ecosystems have been identified within the Everglades National Park, including cypress, freshwater marl prairie, freshwater slough, coastal lowlands, mangrove, pinelands, hardwood hammock, marine, and estuarine.
There is no shortage of activities for individuals, groups, or families to enjoy outdoors at the Everglades National Park. The diverse habitats allow for enjoyable activities ranging from hiking, canoeing, kayaking, biking, fresh and saltwater fishing, and camping in the ultimate wilderness.
Here are some additional Facts about the Everglades
It has been estimated that about 39 threatened species, 300 fish species, 50 reptilian species, 360 avian species, and 40 mammalian species are found in the Everglades National Park. You can take a closer look at each of these animals here on the Everglades National Park website.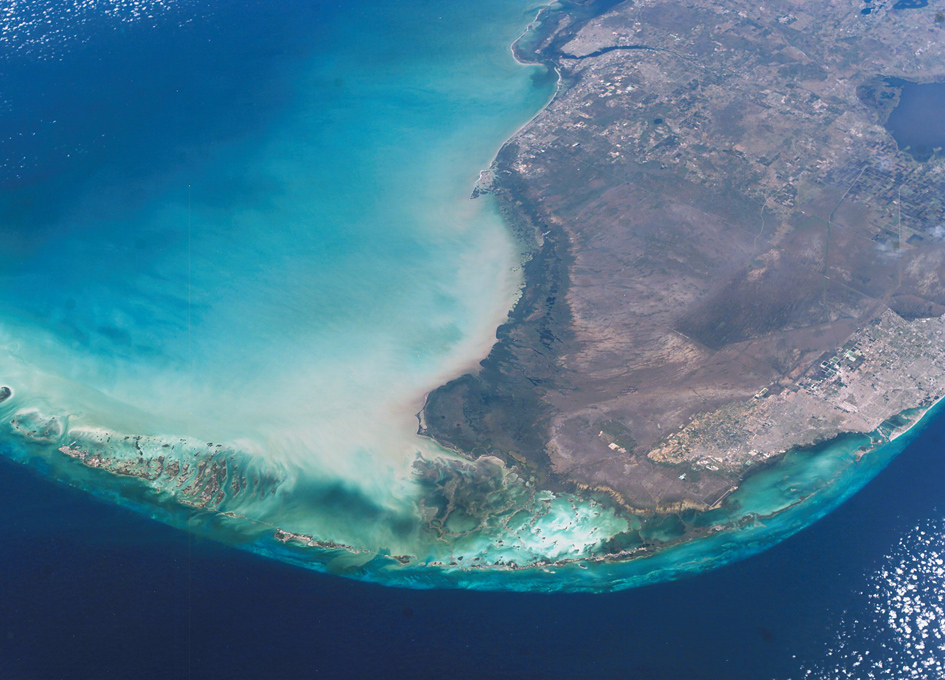 Ways to Protect the Everglades
Virtual Field Trip of Florida Everglades National Park
The Everglades is home to alligators, crocodiles, manatees, the Florida panther, and hundreds of species of birds, and attracts adventurers and sightseers who want an only-in-Florida experience.
Take a look at these videos highlighting various wildlife and geographic features in the Everglades.
Looking to learn more? Explore these 30+ Virtual Field Trips for kids!
As an Amazon Associate I earn from qualifying purchases.
Children's Books about the Everglades
Once you're gone on a few virtual field trips about the Everglades, it's a good idea to read a book or two about them as well. Here are a few that we'd recommend.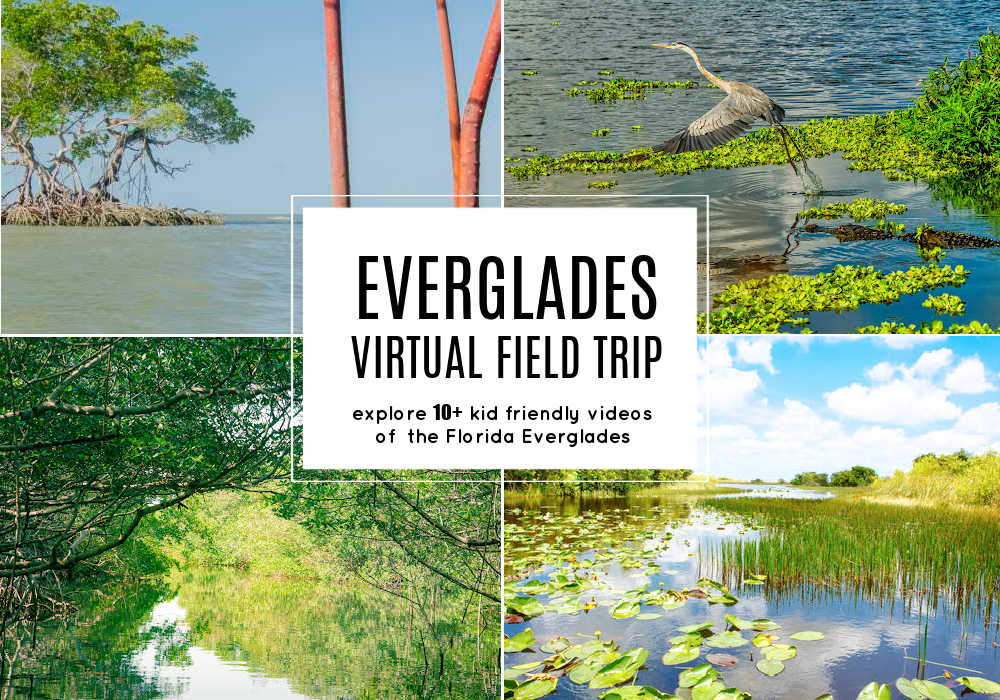 The Everglades National Park is classified as a World Heritage Site, an International Biosphere Reserve and a Wetlands of International Importance. It just celebrated its 75th Anniversary in December of 2022.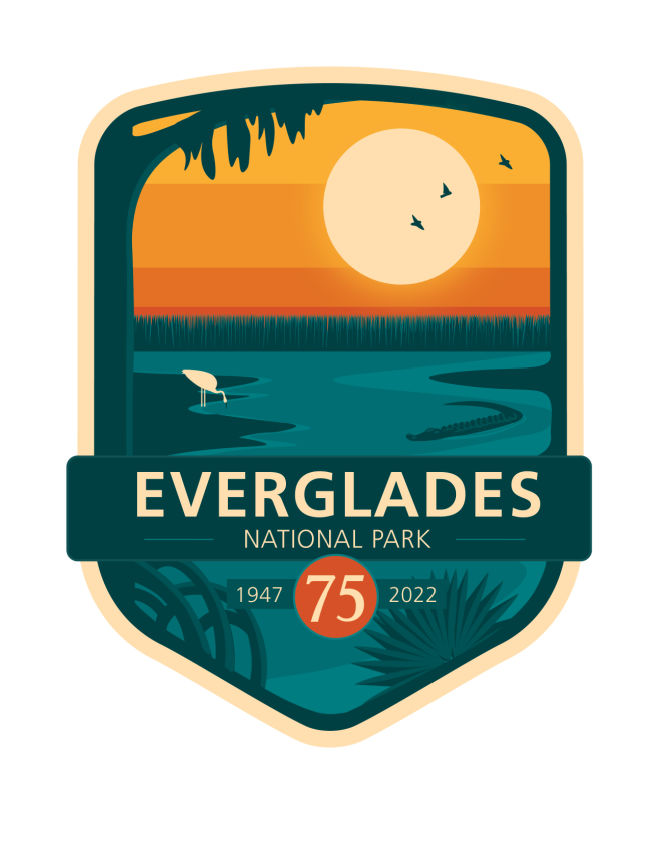 I encourage you the next time you're planning a Florida vacation, be sure to schedule a visit to the Everglades. An airboat ride is something you'll never forget with your family.
Looking for more Virtual Field Trips for Kids? We have over 30+ Virtual Field Trips for Kids available here.
DOWNLOAD OUR VIRTUAL FIELD TRIP LOG
Don't forget to keep track of all of your virtual field trips in our field trip log. You can download it here.
Here are some additional resources to explore the area of the Everglades with kids…