How do I get my kids to write more this winter? Use thematic writing prompts!
Print and assemble these free arctic animal mini books for your writing or literacy center. Add in a fun winter themed alphabet sensory bin and you have a set of interactive literacy activities for children to complete!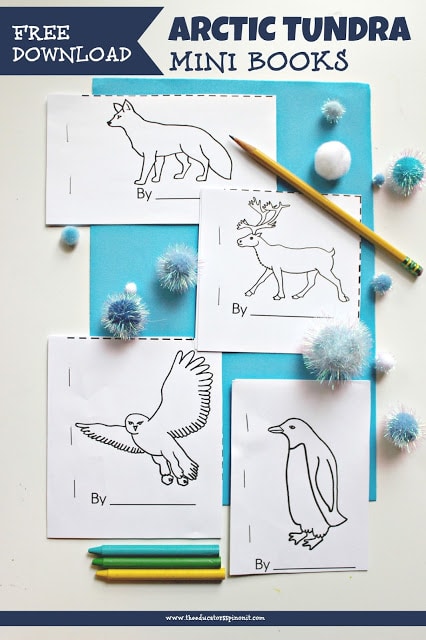 Arctic Animal Writing Prompts
Free to print, low cost to assemble and SOOO quick to make a bunch if you are a teacher.
We make them 25 pages at a time, which means, each child gets to write and take home 4 arctic animals themed mini books.
Materials Needed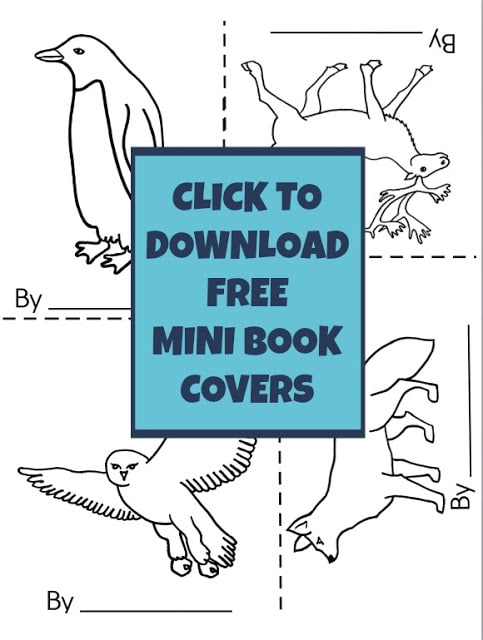 How to Make Arctic Animals Writing Prompts
1. Print the arctic tundra mini book cover page.
2. Set 5-10 sheets of blank paper behind the cover page.
3. Staple the pages together at each side.
4. Arrange in a pleasing way on a kid-friendly desk or table. Include pencils, crayons, and arctic animal stickers.
Arctic Writing Prompt Ideas
Let children create their own stories.
Write about the animal body parts on each page.
Follow a sentence pattern such as: A penguin can ______.
Write a different fact about the animal on each page.
Write a story with the animal as the main character.
Looking for more Winter Activities for Preschoolers? Try these…