Activate your child's sense of sight, hearing, touch in this hands-on alphabet sensory bin activity.
Set the prepared bottle and bin out the night before on a kid-friendly table as an invitation to learn letters right after breakfast.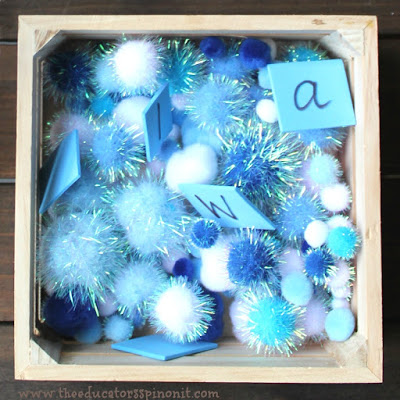 Affiliate links included
Winter Theme Alphabet Sensory Bin
Learning Objectives:
The child will identify the letters of the alphabet.
They will use their pointer finger and thumb to pick up and move letters and pom-poms to work on strengthening fine motor muscles.
Materials Needed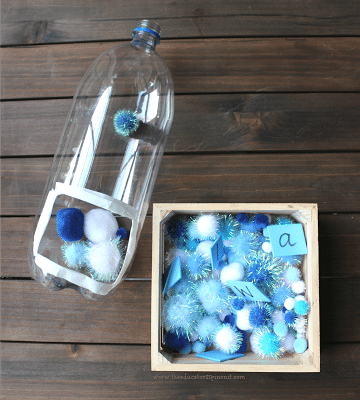 Directions to Prepare Winter Theme Alphabet Sensory Bin
Adults: Cut a rectangle in the bottom on the bottle. Place tape over all openings to remove any sharp edges. (see above image for reference)
Write the desired letters on foam rectangles. Start with the letters in your child's name. Add more as they begin to consistently identify those letters. Good letters to start with are S, M, T, and A.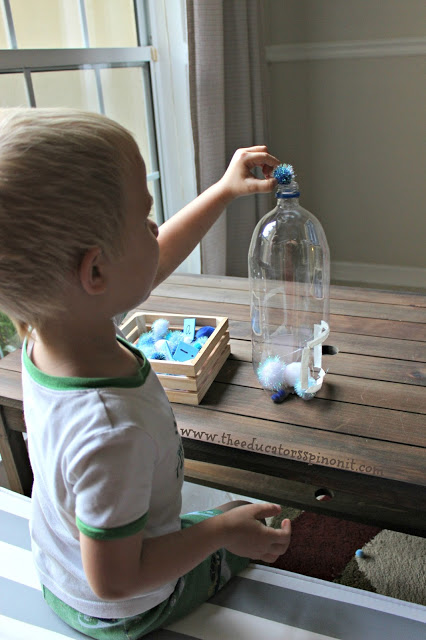 Directions to Play Winter Theme Alphabet Sensory Bin
1. Introduce the letters. Point to each and say the name. Encourage your child to say the name as they drop the letters and pom poms into the bottle.
2. Pick up the pom-pom and foam rectangles. Talk about how different they feel. Fluffy versus smooth. (sense of touch)
3. Listen as the pom-pom and foam rectangles drop into the bottle. (sense of hearing)
3. Watch as the bottle fills up (sense of sight). Dump the contents out when desired and refill.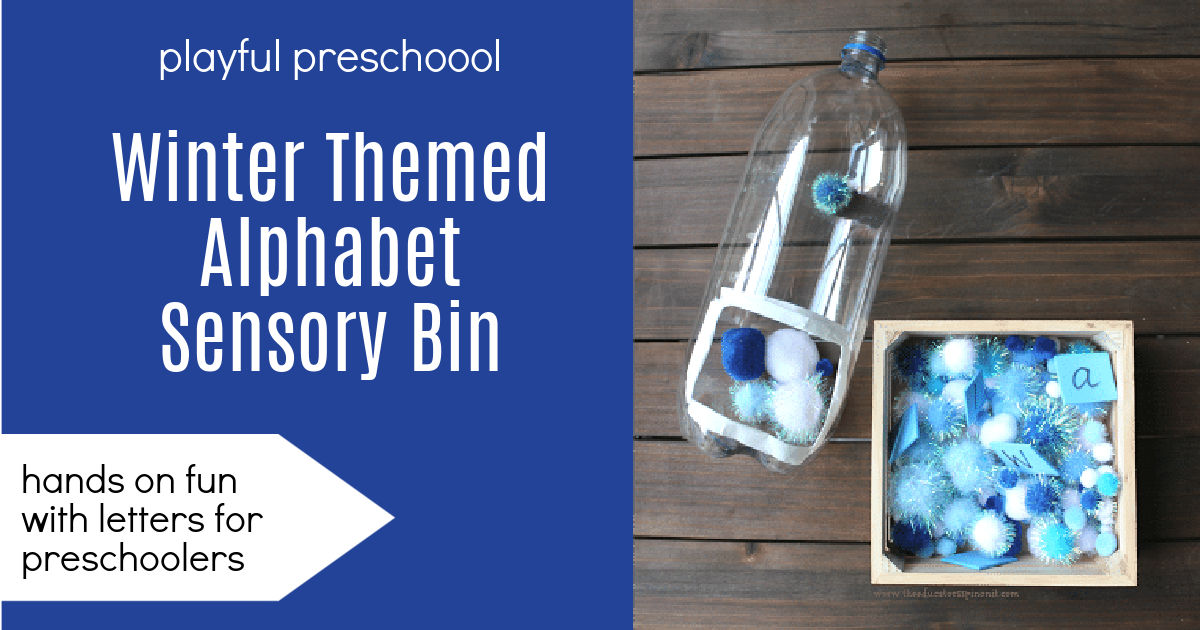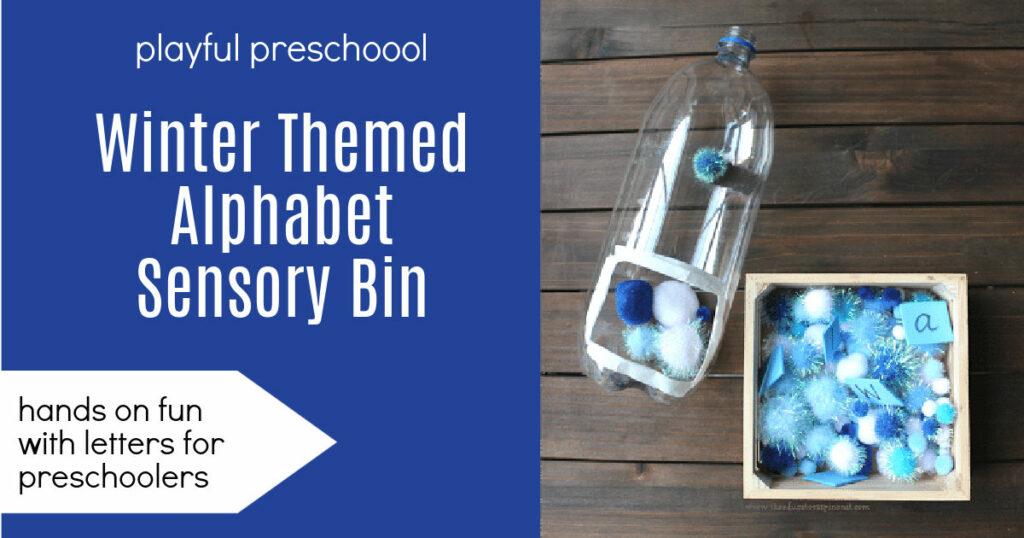 Winter Theme Alphabet Sensory Bin variations
1. Write sight words on the foam rectangles for advanced learners.
2. Write one word from a sentence on each rectangle. Have your child build the sentence first, then drop it into the bottle as they read each word.
3. Write a number on the foam rectangles. Challenge your child to put them into the bottle in numerical order.
If you're looking for more Winter Activities for Kids, we'd suggest this collection of Winter Activities inspired by our favorite Winter childrens Books!