Head to the arctic and explore a polar bear's home with these kid friendly polar bear virtual field trips. Learn polar bear facts and ways we can protect their environment.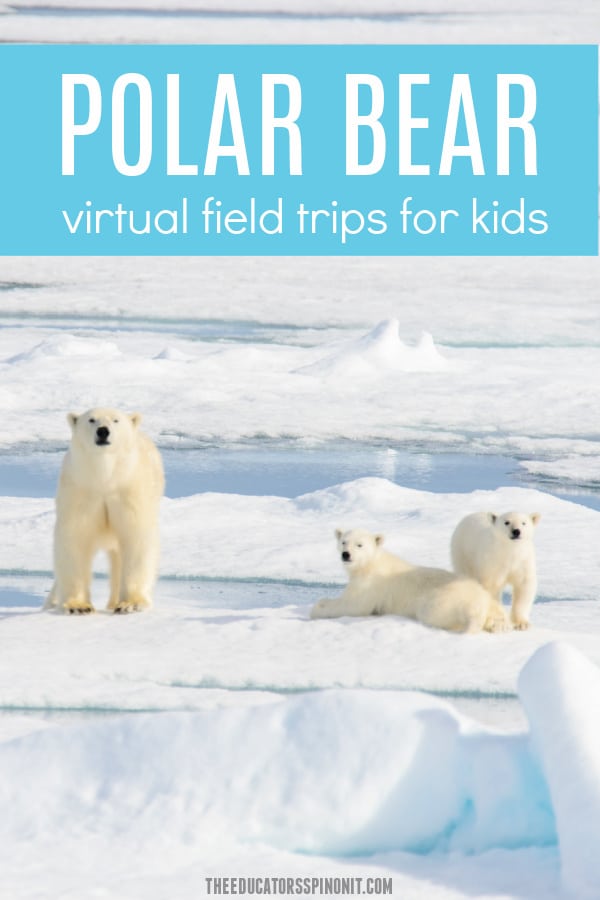 Polar Bear Virtual Field Trips for Kids
A polar bear exploration with books is not complete without a virtual field trip of where they live and a few adorable polar bear cubs.
Watch these polar bear virtual field trips!
The video list has been reviewed and is age-appropriate for preschoolers and grade school.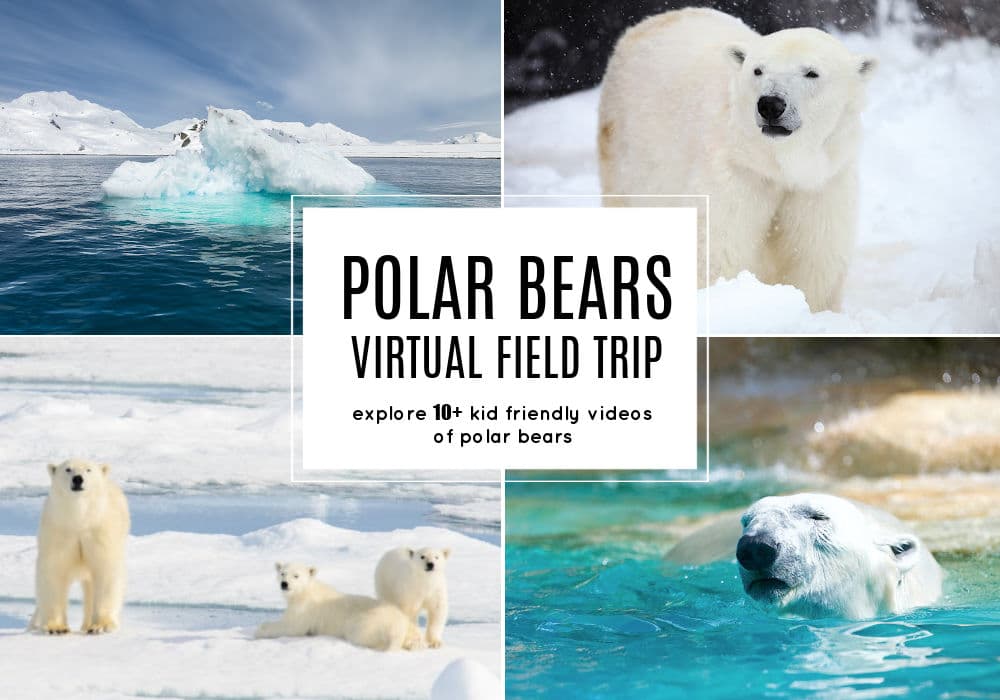 Where do Polar bears live?
Most polar bears occur north of the Arctic Circle to the North Pole. There are however some polar bear populations south of the Arctic Circle in the Hudson Bay of Manitoba, Canada.
Polar bears live in Alaska, Canada, Russia, Greenland, and some northern islands owned by Norway.
Polar bears depend on the sea ice, which forms above the open waters where their seal prey lives. They will spend time on land when sea ice is not available.
Polar bears are excellent swimmers, and they travel long distances between shore and the sea ice if necessary.
You can learn more about Polar Bears here from the National Wildlife Federation.
Fun facts about Polar Bears
Polar bears have white fur so that they can camouflage into their environment.
The polar bear is the most carnivorous member of the bear family.
Polar bears are considered talented swimmers.
A Polar bear lifespan is about 20–25 years.
Fully grown, male polar bears usually measure about eight–nine feet nose to tail, and females about six–seven feet.
Polar bears live in the Arctic, on ice-covered waters.
You can learn more facts about Polar from World Wildlife.org.
Protecting our Polar Bears and their Environment
The IUCN Polar Bear Specialist Group lists the polar bear as a vulnerable species, citing sea ice loss from climate change as the single biggest threat to their survival.
To learn more about Polar Bear Conservation visit Polar Bears International.org.
Polar Bear Virtual Field Trip Log
Track your Polar Bear Virtual Field Trips on our Printable Field Trip Log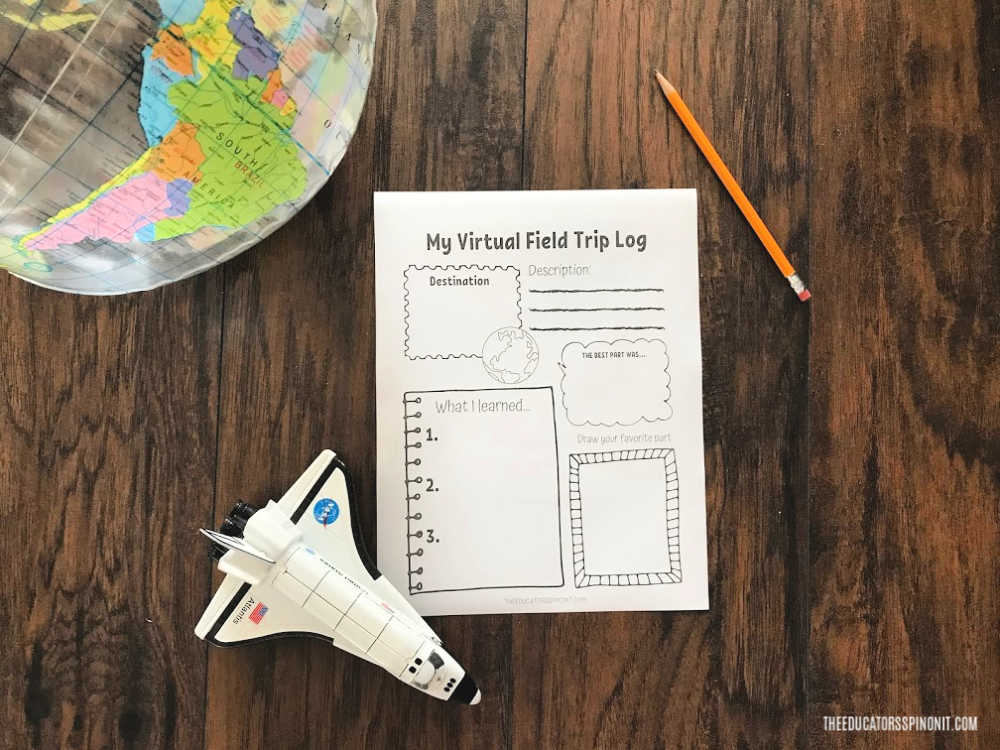 Head over now for more Virtual Field Trips for Kids, including these Winter Virtual Field Trips.
Looking for more Polar Bear Activities? Try these…