Finding ways as a parent to teach self-esteem and inner beauty to your child can be challenging. We're sharing as part of our Parenting with Purpose series one mom's perspective on how she's teaching self-esteem and inner beauty to her daughters.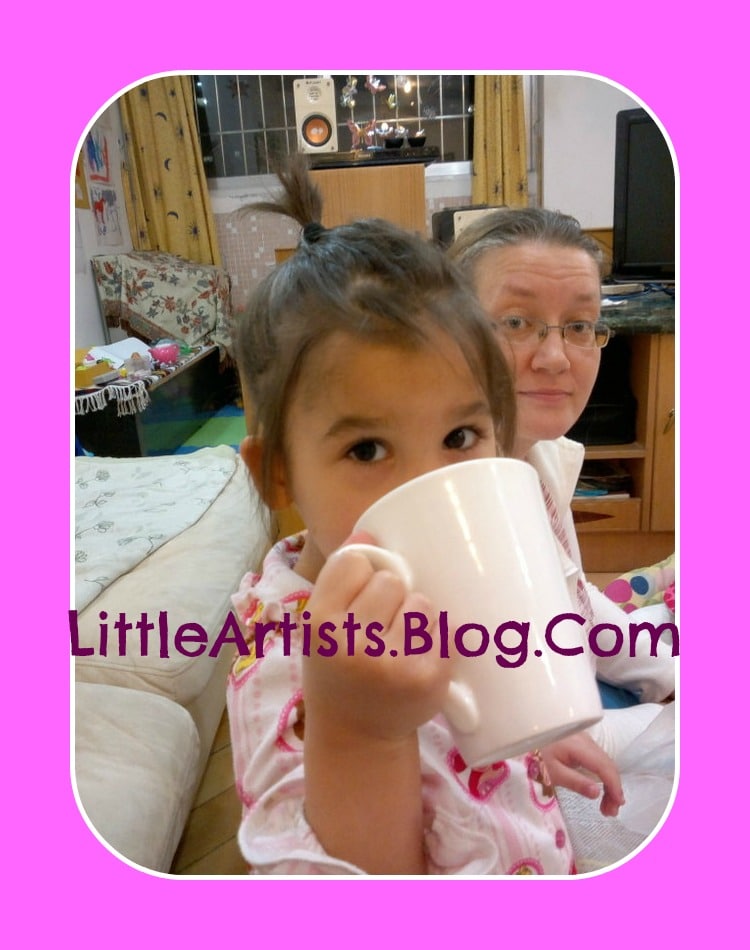 A Story of Self-Esteem and Inner Beauty
"Mommy, am I a Princess?" – she asked.
"Of course you are. Every girl is a princess. Even I am!" – I replied.
"Noooo! You are not a Princess. You are a Queen. And you have long hair. I don't have long hair and I have baldies. How can I be a Princess?" – she looked deep into my eyes, waiting for reply.
Here's the scoop: my daughter has Alopecia Areata.
She was stricken by it almost 2 years ago after being prescribed very strong antibiotics for viral gastroenteritis. She lost over half of her beautiful curly hair and at some point, her eyebrows and her eyelashes started falling out. While she was absolutely fine with it, she got more self-cautious after getting some negative comments from silly people.
I spent a lot of time crying about it. Literally. Not in front of her, but when I was alone. I couldn't believe this was happening. I didn't know what to do and doctors told us to give it time and wait.
I started doing my research, I got into aromatherapy and made oil blends to rub into her scalp. I started working towards improving her diet. I stayed strong for her and I never let her think that something is wrong with her. I encourage her and tell her that she is just as good as anyone else.
When the problem started, I turned it into something positive: I told her that now it is wise to wear bandanas, cute hats, and scarves not only to cover and protect her head from sun and cold, but because they are adorable and we could match them with outfits. Plus, she could always make a choice what to wear and when.
This opened up for us a whole new world of transformation.
My beautiful little girl found a new source for creativity and imagination. We watched and watch a lot of princess cartoons and I always pointed out how girls in them have different types of hair (long and short), and how they wear hats and hair bands.
Soon she was "braiding" her "hair" (what she calls scarves), putting hair clips on them, and wearing bands and hats.
Finally, we tried homeopathy and it seems to be working – her hair is showing more growth. We can now put her hair up to cover the spots that have slower hair growth and this is yet another opportunity for creativity!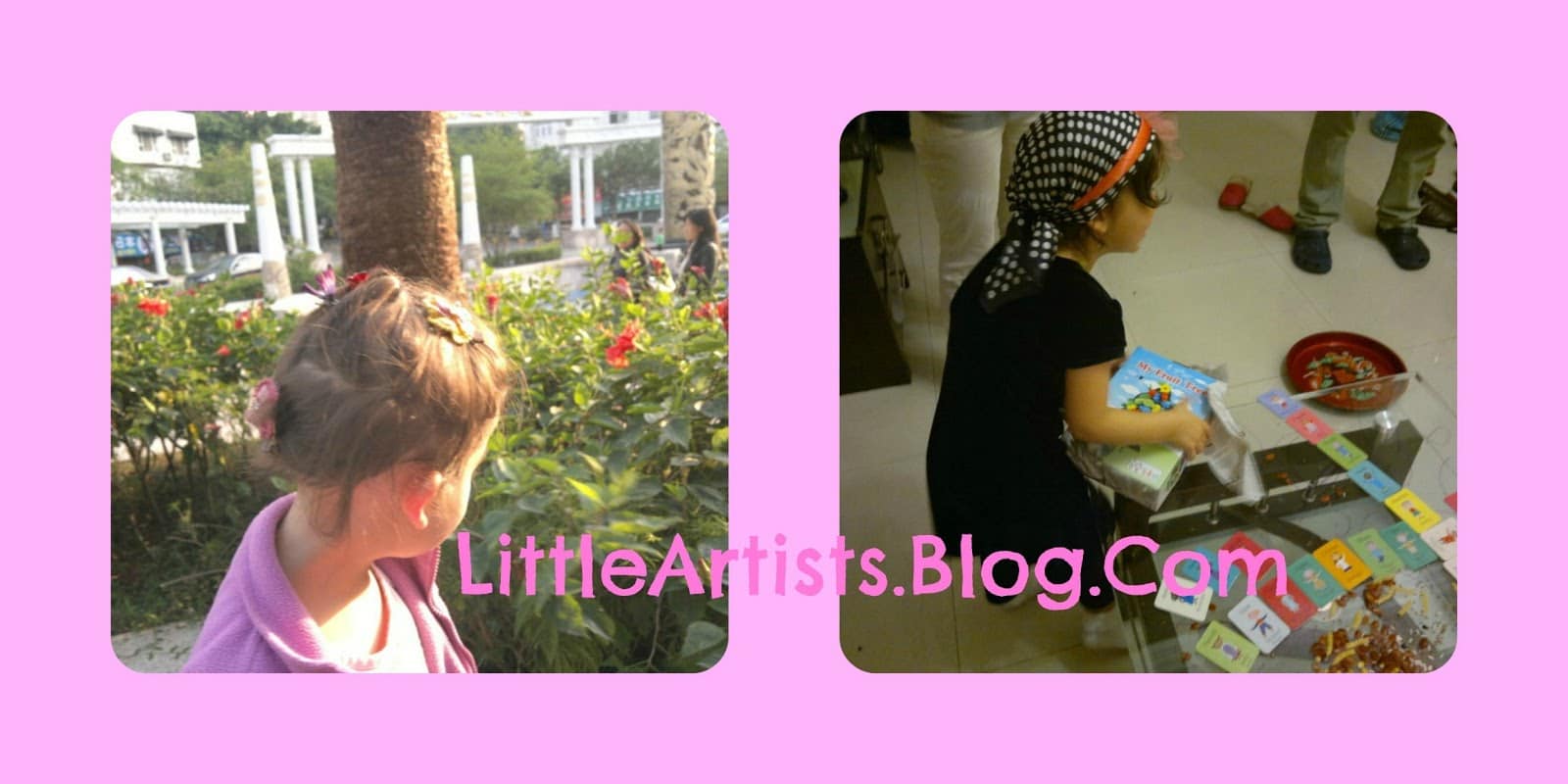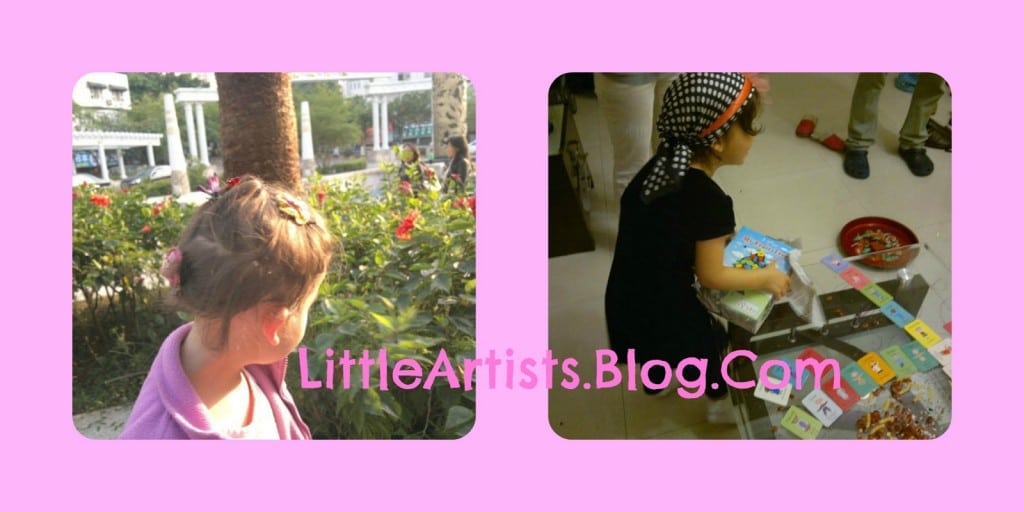 "A princess shows love, kindness, obedience, patience, helpfulness, courtesy, and many more."
Do you want to still hear what I replied to her last question above?
"Yes, you are still a princess. It doesn't matter whether you have long, short, or no hair. It doesn't matter whether you have beautiful dresses or a simple T-shirt and pants on. It doesn't matter whether you have many toys or no toys at all – you are still a princess. A princess is not just a girl with a crown on her head who lives in a castle. It is someone who shows many beautiful qualities: love, kindness, obedience, patience, helpfulness, courtesy, and many more. And someone who has different talents. So, yes, you are my princess and I love you just the way you are – perfect in every way."

Varya blogs at Creative World of Varya about creativity development in children. She is a mother of 3 beautiful girls, an ESL teacher, a Montessori teacher and a dance teacher. She enjoys music, cooking, writing and singing. She believes everyone is born with talents and capacities and it is up to parents and educators to seek them out and nurture them.
Check out more ideas here Celebrating Winter Traditions, Creative Tricks for Picky Eaters, and her guest post on here with Teaching the Virtue of Obedience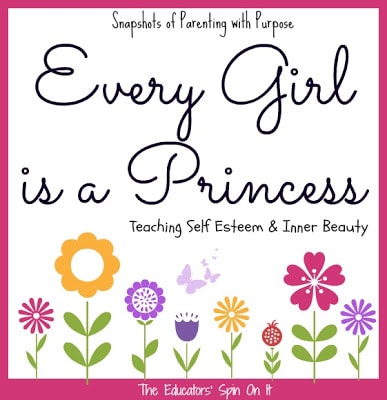 If you're like me, once you read the above story from Varya and her daughter, I was literally tearing up as I finished reading her Snapshot of Parenting with Purpose that she emailed to us. Helping your child find their inner beauty is a true gift that many adults are still searching for. Your daughter is adorable and has a special way on making the best of a situation. Finding the positive in life is a special gift we pass onto our children. There's such a magical way you've shown your daughter what a princess is. I love how you've expressed to her how it's through our actions and not by our appearance that makes us beautiful people.
Finding the ability to take a challenge and make the best of it is a skill every child needs to acquire. Varya has shown her daughter ways by adding accessories and in doing so is also building her imagination and creativity. It's in times of adversity that we find our strength as parents and instill in our children if we choose to rise to the challenge.
Bringing things back home into my own home, I'm trying to find ways that I can encourage my own two daughters to build their self-confidence and how find their inner beauty….as you say it "to become a true princess".
Your words of what "a true princess shares with showing love, kindness, obedience, patience, helpfulness, courtesy, and many more" rang deep into my heart.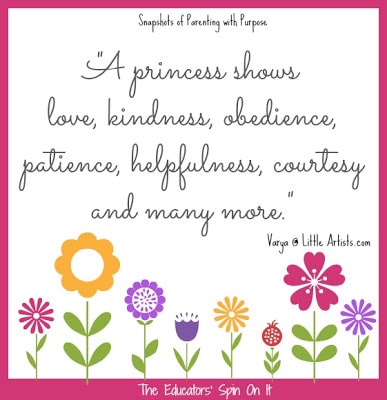 For many things in life and especially with parenting, I turn to books to help teach my children valuable lessons in life. Rainbow Fish, A Color Of His Own, Fredrick are all stories that come to mind that help motivate children to find their inner beauty. Even the new series on Disney, Sofia the First is the first time I've seen a princess address that beauty is from within and share with others that princesses can do anything!
There is a whole series of Princess books that address princesses and self-esteem and a few more that I found while I was searching at the library. 
Resources for Teaching Self Esteem and Inner Beauty
What are ways we can help our children find their true Princess or even true Prince?
Do you have a Snapshot of Parenting with Purpose? We'd love for you to share your story with us. Email us. Check out more Snapshots of Parenting with Purpose
This post contains affiliate links to our Amazon Affiliate Store