This post is sponsored by La Petite Academy. All opinions expressed are my own.
Setting our children up for success in life is a main goal as a parent. Learning that something as simple as adding more movement can make a huge difference grabs my attention. I was excited to learn that the Grow Fit® curriculum from La Petite Academy has established that movement affects more than just your preschoolers motor development.  It can also help to contribute to their cognitive, social and emotional growth.
Here's how to set your child on a path for success with an active lifestyle.
Preschool at La Petite Academy
In life I've found that there are paths I cross that unknowingly become part of who I am as a mom, spouse, and as a teacher. One important role as a new mom was when I crossed paths with La Petite Academy as a parent and as a part-time employee. I was on my way to earning my degree in B.S. Degree in Early Childhood Education, and I researched and found a local daycare provider in Florida where my son could experience all the things that I was learning he should be learning about. This special spot was called La Petite Academy. It holds a very dear spot in my heart because this was the first place someone outside our family took care of him. 
While my son was attending La Petite Academy, I was lucky enough to come in and become a part time teacher when my college schedule permitted. To this day it's been something I look back on quite fondly.
I love that La Petite Academy provided a curriculum for me to follow as a teacher and as a parent. The children rotate around the center ,with their age group and teachers, to provide a variety of developmentally appropriate activities for each child. Working there helped me to become a better classroom teacher and most importantly a better mom as I truly could see what my child needed to grow and develop.  
La Petite Academy is a leader in early childhood education, with more than 450 schools in 36 states and the District of Columbia. There are 64 La Petite Academy schools in Florida.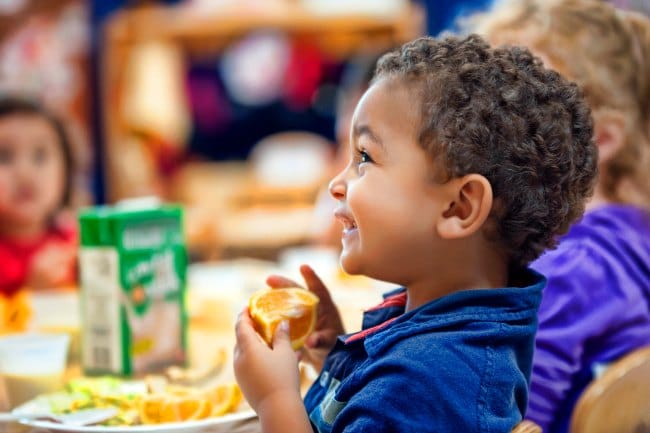 Grow Fit® Program
Recently, La Petite Academy approached me to share a part of their curriculum called the Grow Fit® program, which was recognized when La Petite Academy won the 2017 Partnership for a Healthier America Partner of the Year Award. The program helps pave the way for a lifetime of healthy habits by encouraging balanced nutrition and physical activity in early childhood.
Through Grow Fit®, children are on their way to reaching their full potential and avoiding chronic diseases later in life. The program helps parents and teachers to see the importance of nutrition, fitness and outdoor play into our children's daily lives.
One of those things that I'm not seeing our kids experience enough is MOVEMENT. Here are a few ways to keep your preschooler active and focused on their learning potential.  
Click now to learn more about La Petite's Grow Fit® Program

Five Ways to Keep Preschoolers Active and Unlock Learning Potential
What's the secret to learning?  Movement.    
"Movement not only supports children's physical growth and health — it contributes to their cognitive, social and emotional development," noted Dr. Susan Canizares, Chief Academic Officer, La Petite Academy.  
These everyday activities offer great ways to get children moving and help them develop skills they'll use for life:  
1. Just Dance
Dancing helps children develop confidence in their bodies, aids their dexterity and elevates their mood.  Children at La Petite Academy schools take a daily dance break to change gears, shake things up and get re-energized for learning. Have your family take one at home, any time, just because. Dance like a monkey or monster. Pass along the classics:  your kids will love the running man, robot and sprinkler.
Benefits:  Builds strength and coordination skills, boosts self-esteem, and supports self-expression.
Check out our Daily Dance Break!  https://youtu.be/DJgMb0d3Uow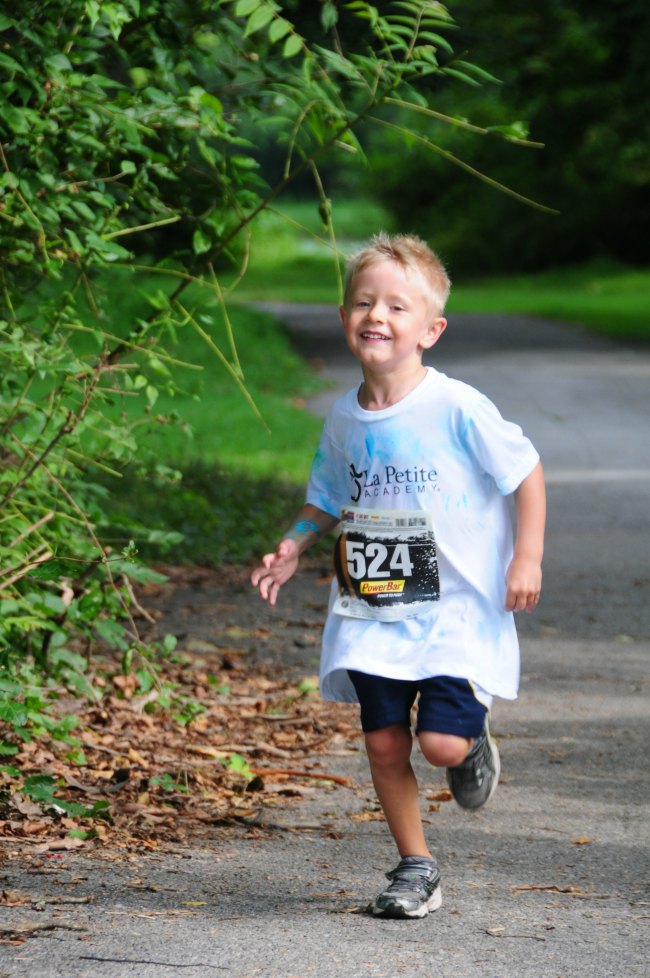 Walk with purpose
Strengthen your child's critical thinking, language and pre-literacy skills while staying active.  Hunt for colors, letters or words on signs. Explore new ways to get to familiar places. Play "I Spy" or sing while you stroll.  Notice unusual sights and sounds. Use fitness trackers and challenge the family to see who walks the most.
Benefits:  Improves concentration, increases alertness and promotes independence.
3. Be handy and DIY
Involving children in home improvement projects empowers them and might even help you finish a job more quickly.  Painting is easy and rewarding for children; they immediately see the results of their work and mistakes are easily correctable.  A four-year-old can help build ready-to-assemble furniture, peel wallpaper or tile a backsplash. Be sure tasks are age-appropriate, and that activities are properly supervised.
Benefits:  Develops problem-solving skills, builds self-confidence and creates a sense of accomplishment.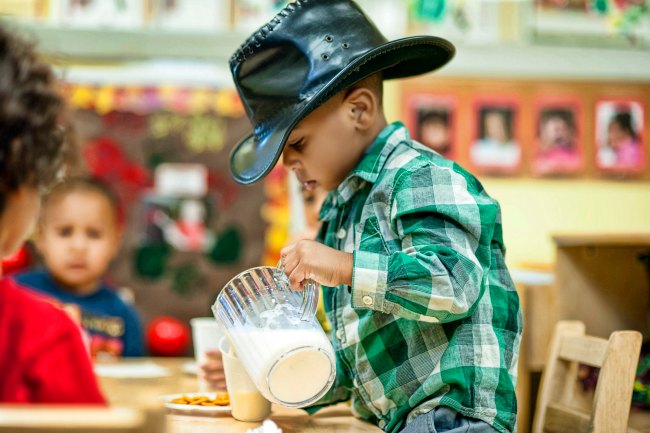 4. Chores that Don't Bore
Studies show that giving children household chores at an early age has long-term emotional, social and academic benefits. Make tidying rooms into a game. Set a challenge to see how many toys can be put away before the buzzer sounds. Fun tools such as a short-handled broom or hand vacuum make tasks more appealing.  Resist the urge to redo what your child has accomplished.  Be consistent with your expectations.
Benefits:  Strengthens gross motor skills, develops self-respect and promotes independence.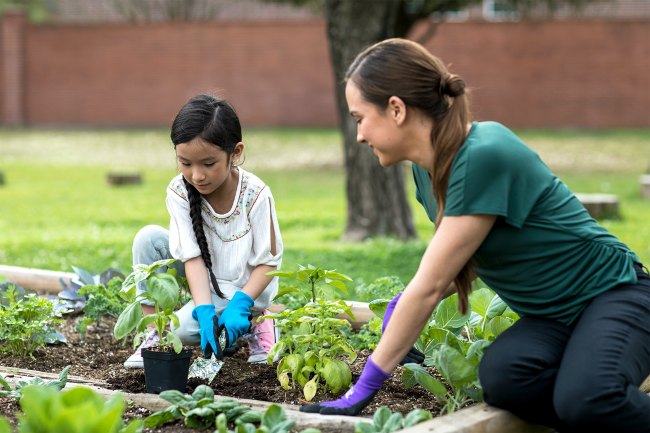 5. Dig it
Gardening teaches children to take care of living things and develops patience.  Start with a few seeds or plants that grow quickly, such as sunflowers, beans or peas.  Harvesting fall vegetables, digging, watering and weeding all offer great sensory experiences.  Your budding botanist will learn to sort, count and compare as the garden evolves.  Turn raking and shoveling into a family affair.  
Benefits:  Sharpens fine motor skills, supports math skills and builds hand-eye coordination.  
Learning to Grow Fit
Physical activity is an essential part of every day at La Petite Academy, where learning to make smart choices is readying children for their future success. The proprietary curriculum is rich in educational experiences that engage the senses with hands-on discovery.  Visit www.lapetite.com to learn more about La Petite Academy and find the location closest to you.
Take your child on the path for success with a award winning programs like La Petite Academy's Grow Fit® initiative that brings nutrition, fitness and outdoor play into the lives of preschoolers and young children.
What is your favorite activity to keep your child active each day?