Story time and bedtime go hand and hand as you are raising your child. These popular toddler and preschooler books about bedtime will become a part of your nightly routine and you connect with your child.
They are some of my favorites over the years as I tucked my three little ones into bed at night.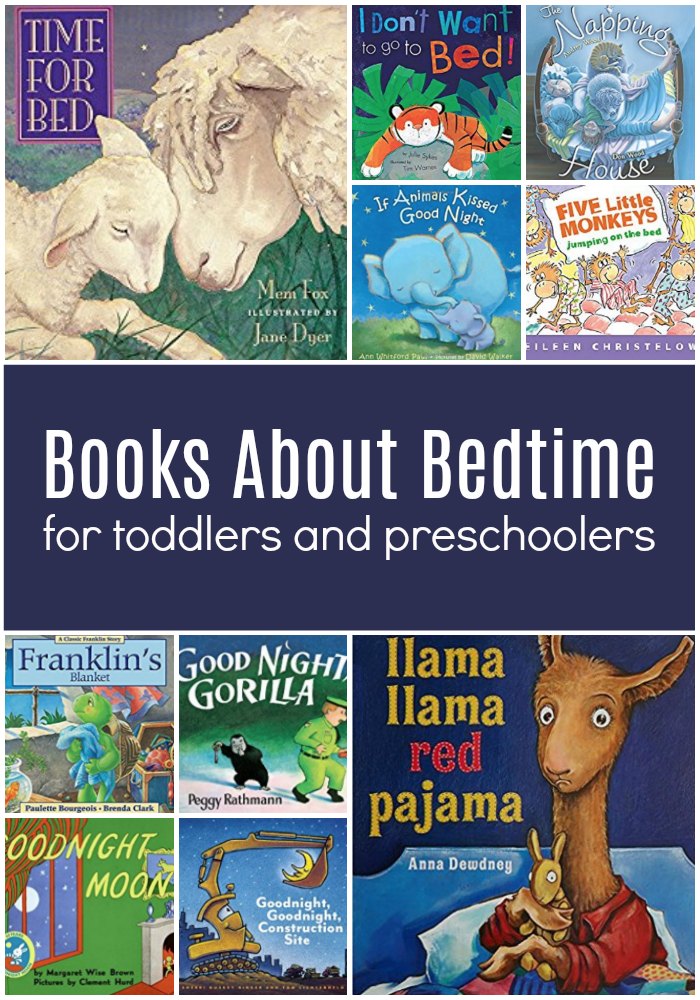 Disclosure this post contains Amazon Affiliate links.
As a parent bedtime become a hot topic in your house once you have a baby. It's why we choose it as this week's theme as Bedtime at the Virtual Book Club for Kids.
You are continually, in the beginning, making sure that your little one is sleeping enough. At times you may or may not have gotten advice on how to have your little one sleeping through the night. Soon enough we all realize every child can be different and you just have to listen to your child's needs.
One thing that I do know is true that reading and connecting with your child during your nighttime routine can be a great way to connect with your child. Sneaking in stories about sleeping is a helpful way of showing them how in the ideal the bedtime routine is supposed to go each night.
Here are some of my favorite children's picture books about bedtime that are sure to help your nightly bedtime routine run smoothly. Head to your library or favorite local book store to add to your collection. For your convenience, I've included a link on the book covers and book titles to Amazon for easy shopping. I'll make a small commission for each story you purchase there.
Bedtime Books for Preschoolers
Good Night, Animal World: A Kids Yoga Bedtime Story by Giselle Shardlow
Time for Bed by Mem Fox
Goodnight Moon by Margaret Wise Brown
Goodnight, Goodnight Construction Site
by by Sherri Duskey Rinker

Good Night, Gorilla
by Peggy Rathmann
Goodnight Tractor: The Perfect Bedtime Book! by Michelle Robinson
There's an Alligator under My Bed
by Mercer Mayer

Five Little Monkeys Jumping on the Bed by Eileen Christelow

The Napping House
by Don Wood
If Animals Kissed Good Night by Ann Whitford Paul
I Don't Want to Go to Bed! by Julie Sykes
Franklin's Blanket by Paulette Bourgeois
Our featured book this week at the Virtual Book Club for kids is Llama Llama Red Pajama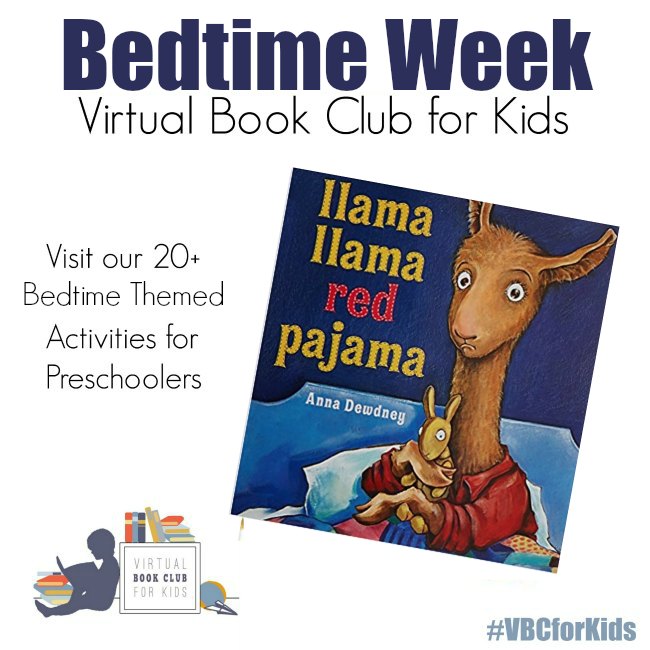 If you're looking for Bedtime books you might also be interested in these Night Themed Activities for your Preschooler or Toddler.
Join us each week at our Virtual Book Club for Kids for more Book Themed Activities inspired by our favorite picture books.