This is a sponsored post written by me on behalf of The Hillshire Brands Company. All opinions are entirely my own.
The Big Football Game is approaching and time to plan out your party appetizers! One of my favorite things is to find football game food that the kids can do to add a little fun to the party snacks.
This appetizer recipe puts a new spin on a classic recipe of pigs in a blanket with Lit'l Smokies® sausages and creates lots of fun together in the kitchen to add to your gametime playbook of recipes.
Here's how to make your own Football shaped food for your game time party table.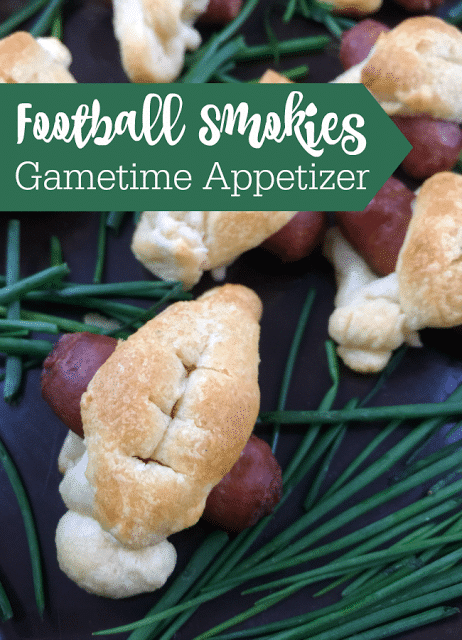 Football Lit'l Smokies® Appetizer with Cream Cheese and Chives Dip
Getting the kids involved with a delicious gametime food can be a helpful way to keep the kids busy during the big game or prep ahead to welcome your party guests. This party appetizer takes just a few ingredients that we stopped by Walmart to grab, including Lit'l Smokies® sausages from the refrigerated section. Walmart is convenient, simple items allow you to have more time with your family and create a delicious game time party. This appetizer takes very little time to bake and you're back to cheering on your favorite football time.
Grab your ingredients it's time to create your football themed snack to WOW your kids and party crowd too!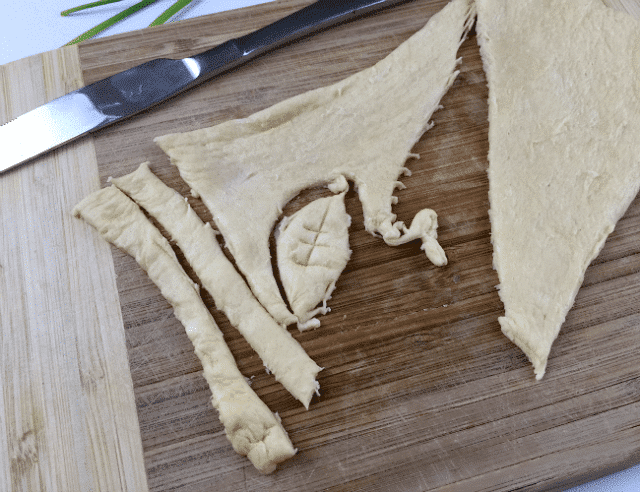 Ingredients for Football Shaped Appetizer
Package of Fresh chives
¼ tsp Garlic Salt
¼ cup Milk
Worcestershire Sauce
Hot Sauce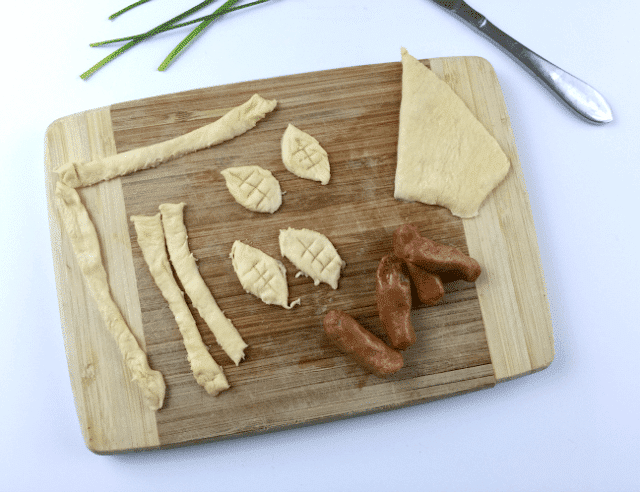 Directions for Football Shaped Appetizer
1. Remove the Lit'l Smokies® sausages from bag and drain excess liquids. Place in container to hold as you being to create your football players with them.
2. Preheat oven to 350 Degrees F. (See packaging or recipe book for your specific dough temperature)
3. Using the Great Value Crescent roll dough on a smooth surface cut out two narrow slices for the body and arms of your football player.
4. Then cut out the shape of a football for each cocktail link you plan to bake. Then use the butter knife or plastic knife to make one long line and 3 short lines to create your football markings.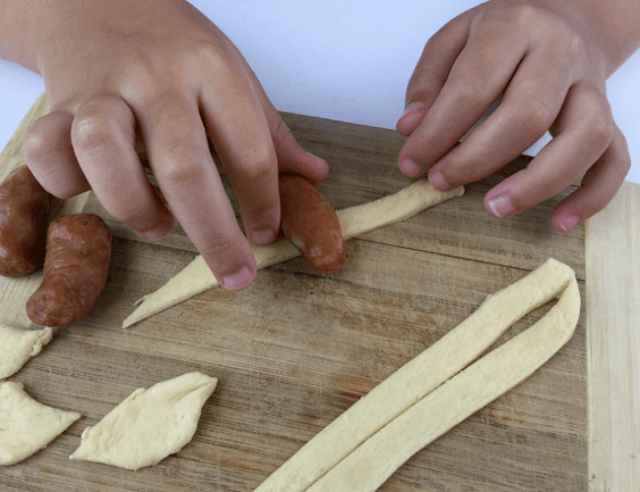 5. Create each football player holding the football with the cocktail links by wrapping dough around each sausage. We made 11 for our football field because that's how many players are on the field at one time. If you have a bigger party you can always make more.
The kids had fun making these with me and were able to wrap the dough for me and also make the football markings. To attach the arms it look a little bit more time just to ensure that the dough from the arms and football were properly connected.
Here's a close up view so you can see how to attach dough football.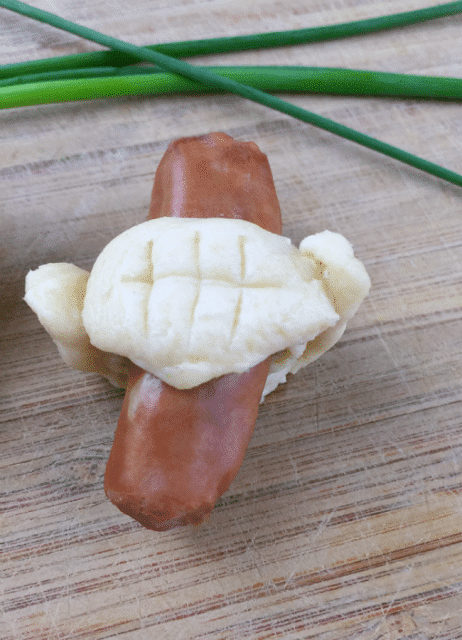 This recipe takes the concept of pigs in a blanket into a playful new idea for the kids to enjoy. I would recommend giving them a few to create for their own team and even add a little flag for them to hold for their favorite team. Game day parties are all about team spirit and who can make the big catch for the touchdown during the football game.
Be sure to visit our Talk about Delicious Gametime Pinterest Board for game ideas for the day too.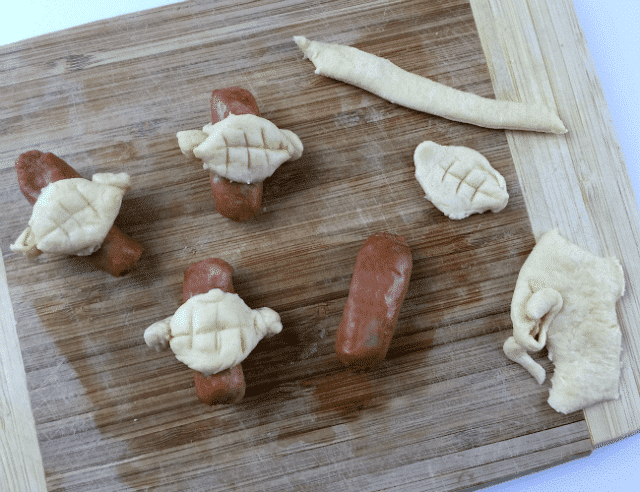 6. Once you've assembled all of your football players holding their footballs it's time to place them on a baking sheet in a preheated oven at the temperature your dough needs to back.
7. Bake at 350 degrees F. Bake for 8 minutes or until golden brown.
I tossed an additional package of Lit'l Smokies® sausages into the oven to back with them as well to have extras for dipping and for those guests that preferred plain. I added a sprinkle of garlic salt to them for a little flavoring to pair with our dipping sauce.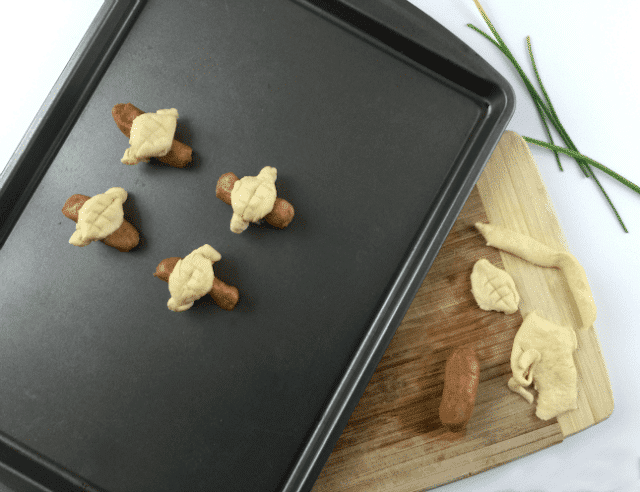 While your football Shaped Lit'l Smokies® sausages are baking you can make a quick dip to enjoy with them.
Cream Cheese and Chives Dip Recipe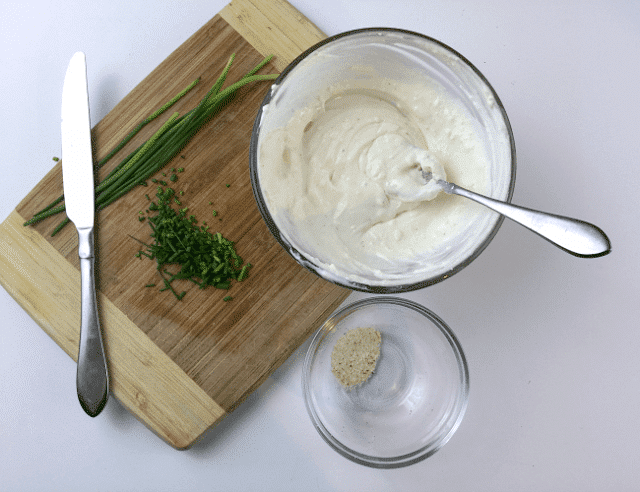 To make the Cream Cheese and Chives Dip it's super easy.

Just blend together softened Great Value cream cheese pack by using a spoon or whipping with your blender, the kids love that part!
Then add a little bit of milk until it's a dip consistency.
Add a tiny splash of hot sauce and Worcestershire sauce for a little kick.
Then mix in ¼ tsp garlic salt and freshly chopped chives.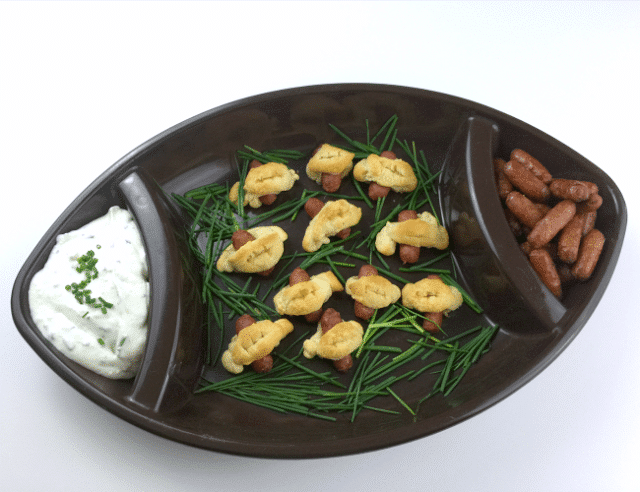 Add a little extra fun to your Football Food Tablescape
Create your Gametime field with cut chives on your serving platter for some extra Football Field fun!
It's GAME TIME! 

You can have some added fun by placing eyes onto your football Lit'l Smokies® sausages with two dabs of mustard and then a cut chive for each eye. My girls wanted this addition to their football holding players.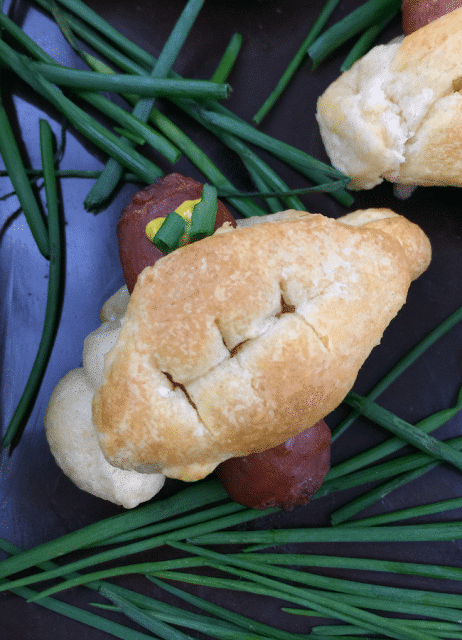 Get creative with these football players for your delicious gametime recipe! Enjoy your BIG Game Day! Be sure to share delicious gametime recipes with us with the hashtag #deliciousgametime
** Like It? Pin It! **