Have you set a schedule for after school with your child? As we headed back to school I've noticed that my daughter needed a little more structure with after school.  Between a few changed after school programs and the amount of homework she received, we needed to make order of our slightly chaotic schedule.
Weekly Planner for After School Activities

Here's what we used to simply write down what needed to be done and what she wanted to do.  Encourage children to identify their NEEDS and WANTS is an important skill to learn in life and how to separate the two of them to maximize their time and efforts. Ofter times after school our kids fall into the technology trip and are drawn to the tv, movies and video games.  Be sure to get enough outside activities or at least gross motor to keep them active and healthy.

SIGN UP for our Newsletter and receive a FREE COPY of this After School Schedule.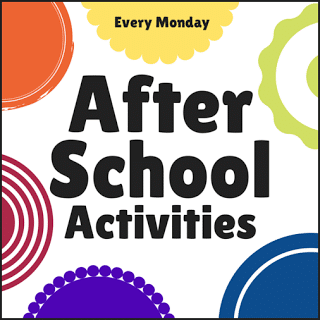 After School Linky Party   
You're invited to share what you've been doing with your kids at home.  If you're a blogger link up your idea below.  If you're a parent leave us a comment below of what you've been up to or leave a picture on our 
facebook page
!  We'd love to hear from you! Come join the FUN!
After School Linky Party is hosted by



Thank you for sharing Activities for School Ages only.  By sharing your link you give permission for our host to feature a photo and link in an upcoming post.