I am so excited to have Gailina here today at, The Educator's Spin On It, today sharing with you a learning experiment with propagating plants. We strongly believe that learning should be connected to the things we do every day. Our household maintains a small backyard garden for numerous reasons; to teach patience, responsibility, and SCIENCE.
Yes, gardening with your children can be a wonderful way to make academic subjects meaningful and real. Gailina is a language expert who is raising her young children to understand and speak THREE languages! Impressive! I, for one, always await her new blog posts and learn much from what she writes.
I'm always crossing my fingers she will share more Russian songs and activities for me to do with my children! Although this is a science article, you will find that language is important in all areas of learning and sneaks into those lesson.
Do your kids know the vocabulary she mentions? "roots, stem, twig, branch, bud, leaf, bark, tree, scrub, cutting, plant, flower, soil, scissors, to propagate, to plant, to water?"
I know we will be making a vocabulary word wall with these words for my children soon! ~Amanda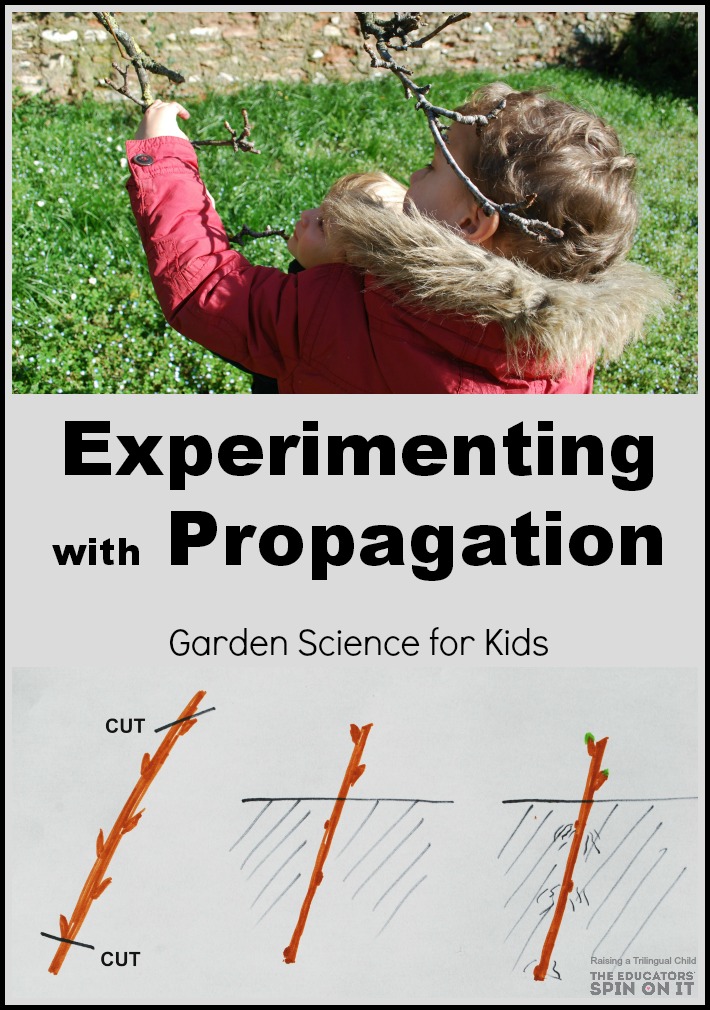 Experimenting with Propagation: Garden Science for Kids
I love nature and I am very eager to share with my children everything I know about it. Since my son was born I spend time with him, and now also with his little sister, observing and studying in detail flowers, plants, trees. When I talk to them I speak the minority language – Russian, hence passing on not only my knowledge but also my mother tongue.
The spring is here and it offers so many learning opportunities!
Plants to Propagate
This year we are experimenting with blackcurrant cuttings that the grandparents brought us. Blackcurrant is a berry Russians love so much to eat fresh and widely use in preparation of preserves (confiture). You can easily find almost all possible testy fruits and berries in Italy, unfortunately, blackcurrant is not among them. 
If the cuttings managed to root (we really hope for at list 50% success rate), we will taste our own berries in a couple of years.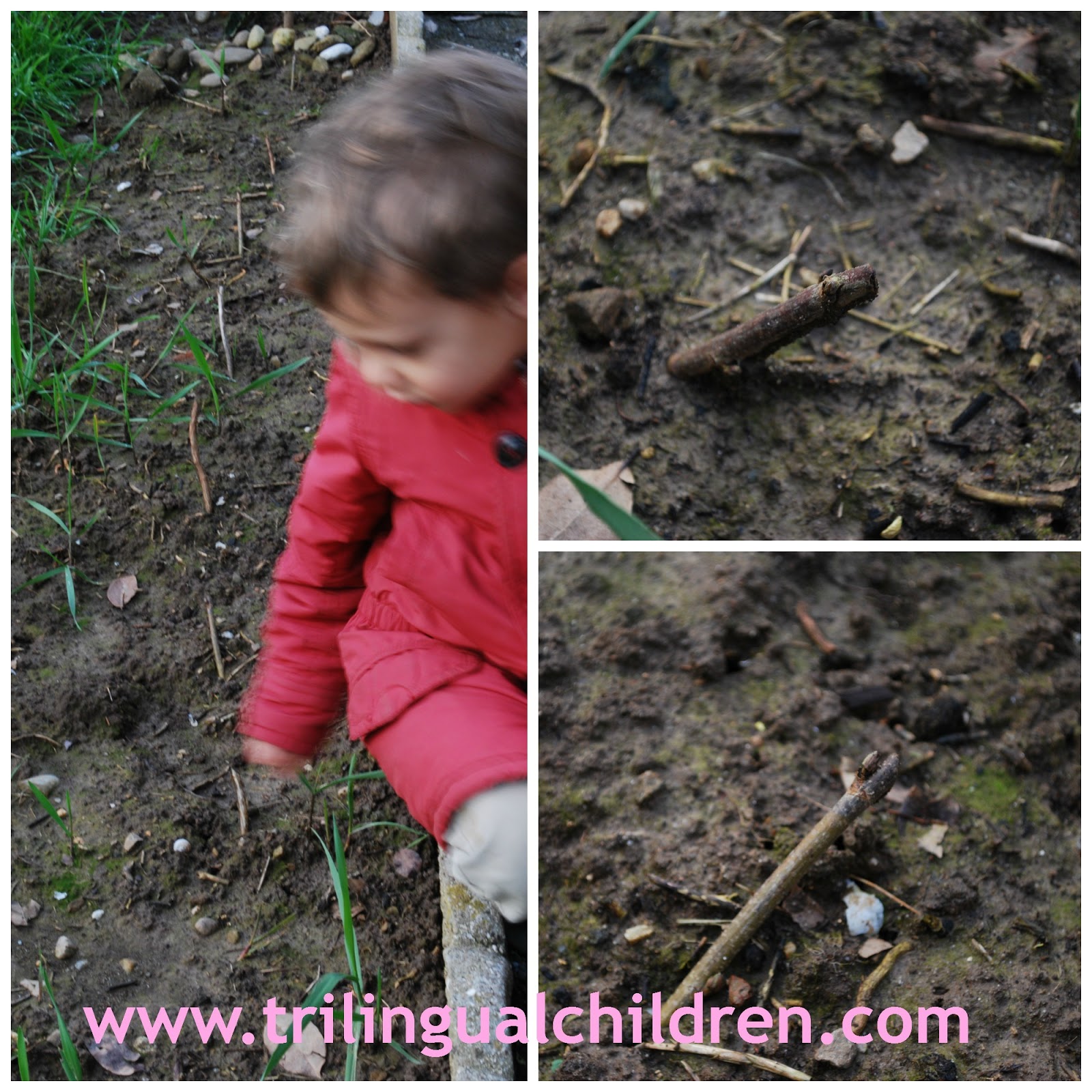 What could you do with your kids? I understand that not everyone as much into berries as we are 🙂 You could start an experiment with your children and try to plant branches from different kinds of trees or shrubs in some moist ground and see what happens.
Some trees or shrubs are very difficult to grow from a cutting (pine tree, oak), but some are very easy (forsythia, poplar, elm, willow, spiraea, gortensia). Preparing several cuttings from different kinds of plants will increase your chances of having your own tree.
The bottom line – we are experimenting and what children learn during the whole process counts the most!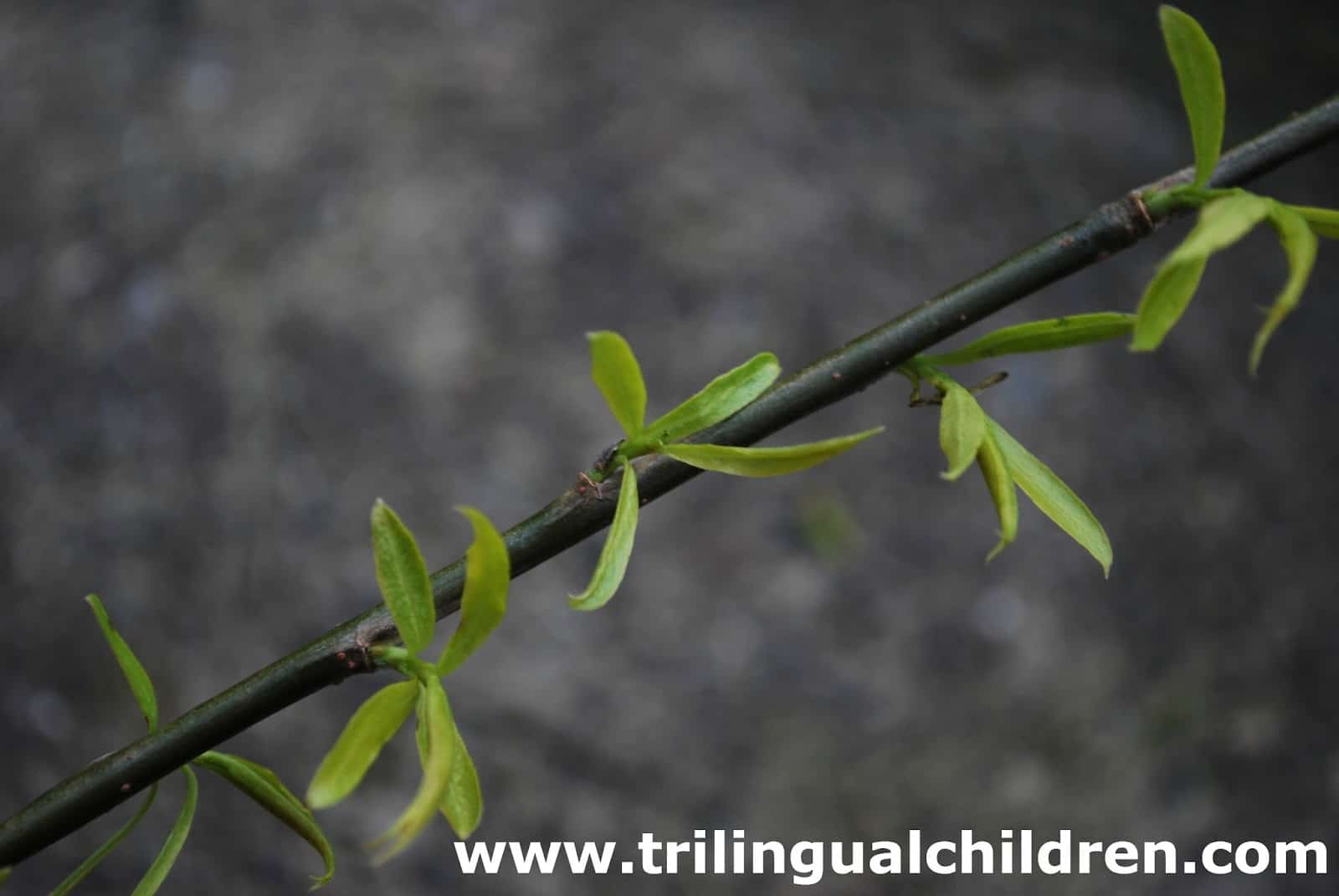 How to Propagate the Selected Tree or Shrub
In order to grow your own new tree or shrub, you would need to prepare a cutting about 15 cm ( 6 inches) long with several buds along the stem.
Selecting: Look for a last year branch and cut it off. In early spring the buds are still closed. If you would like to propagate a shrub that has just flowers on branches, wait until it finishes flowering. If you live in a warm climate, where the leaves do not fall off the trees or shrubs, select a branch with leaves and just remove them from the part that will go into the ground and trim halfway all leaves that are remained.
Trimming: The top part of a cutting has to be cut at an angle just above the bud and the bottom part, the one you will inert in the ground, should be cut straight just below the bud.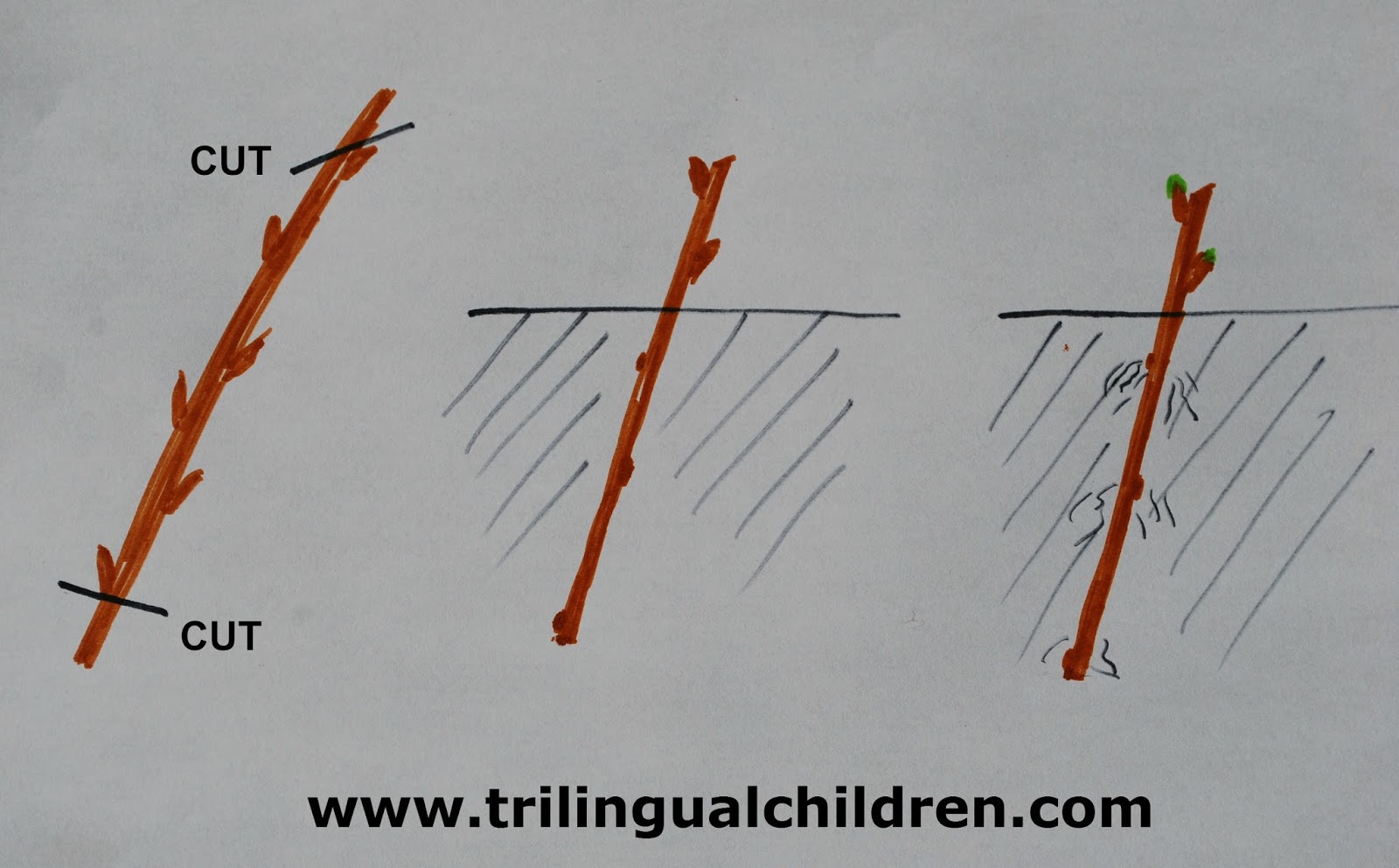 Planting: Insert the cuttings directly into the ground (or in a pot/container with soil) about 2/3 of their length, depending on the buds' position and quantity. You would need to make sure that there are some of the buds stay inside the ground and some are outside.
You might decide to evolve the experiment even more and treat some cuttings from the same tree with a rooting compound to stimulate the root growth and compare the growth rate of treated cuttings with ones you planted without a treatment. In our project, we were totally relying on mother nature.
Caring after: Remember to keep the ground moist and in a couple of weeks (sometimes much longer) you might discover some tiny leaves popping from the buds! If your kids are curious, you could also examine the roots that should have already formed by carefully removing the ground around the cutting and putting it back in place when you are done.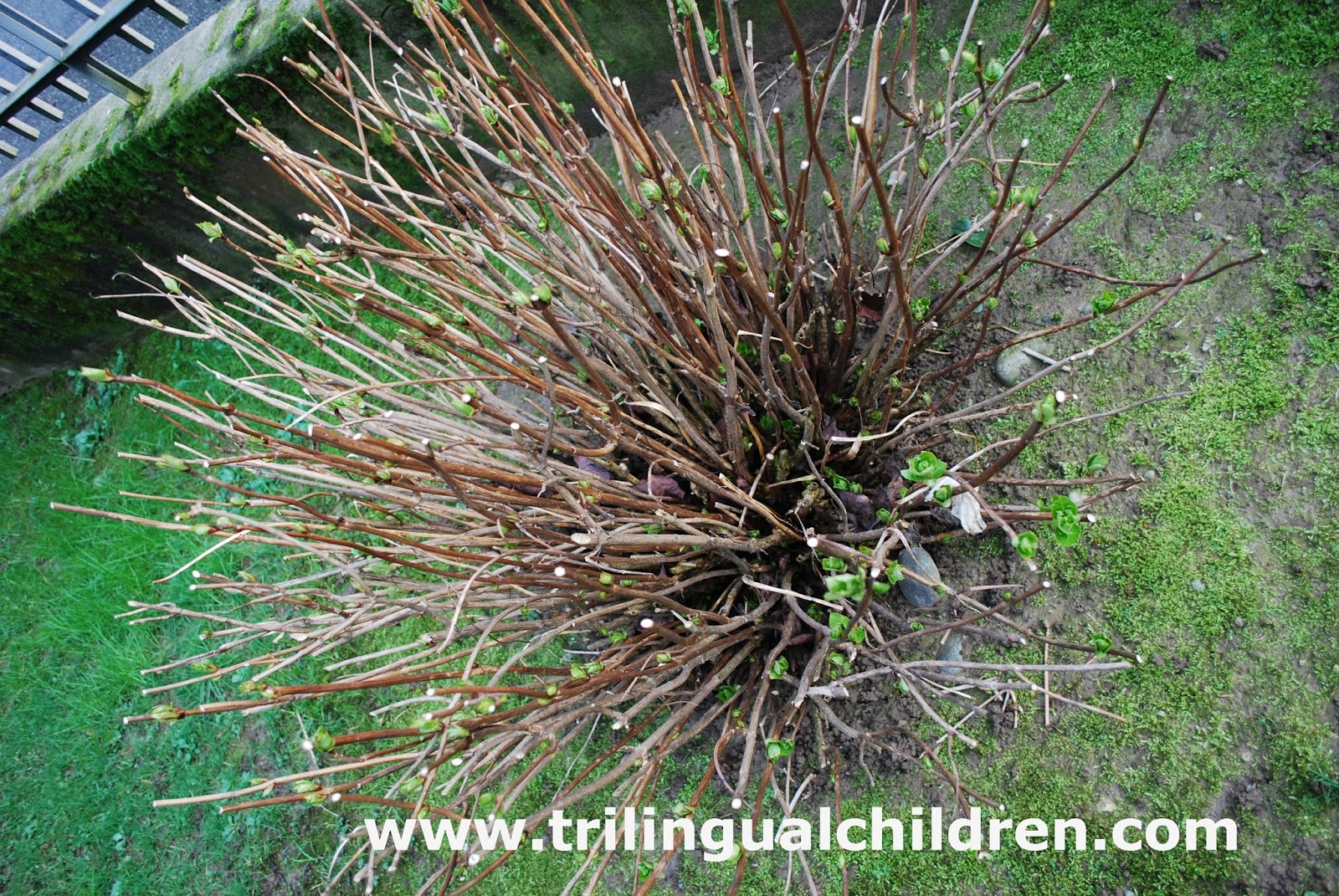 Additional Ideas
If you do not have a garden, try to propagate your house plants from stem cuttings or leaf. As a kid, I liked to propagate African violets using leaves. You would need to take a leaf, cut its top to stop the growth, cut the stem at an angle and plant it in a pot filled with soil.
Academic Connections:
What children learn from this activity is that plants are different from people and animals and can be propagated from it is own parts! The plants treated with rooting hormones are faster to start growing. The vocabulary checklist for those who are also focused on learning another language, as we do: roots, stem, twig, branch, bud, leaf, bark, tree, scrub, cutting, plant, flower, soil, scissors, to propagate, to plant, to water…
When you walk in the garden this spring remember that things you know about nature and are so obvious to you, might excite your children and trigger their imagination.
In March it might be still early to see many green leaves and study their shapes, but it is just the right time to start learning how the buds are developed. You can explain that with the warm weather the tree sap starts moving and passes nutrients and water to the branches and leaves. My kids like when I compare people's blood flow with tree sap.
We keep checking the bud sizes every day. The kids are excited to see some green leaves finally popping up!
You may also like this article from Galina Walking with your baby and showing him the world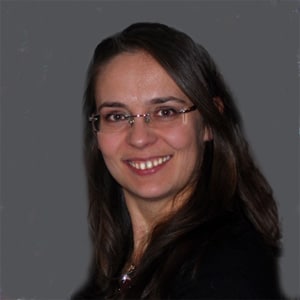 Galina lives in Italy. She is a mother of two curious kids who she is raising trilingual in Russian, Italian and English. She reflects on her experience and gives a practical advice to parents raising their children bilingual or multilingual on the pages of her blog – Raising a Trilingual Child.
For more Kids in the Garden: Learning and Growing, read our 50+ gardening ideas here
Looking for more Gardening with Kids Activities?
Have you ever tried to propagate a plant? If so, which one?