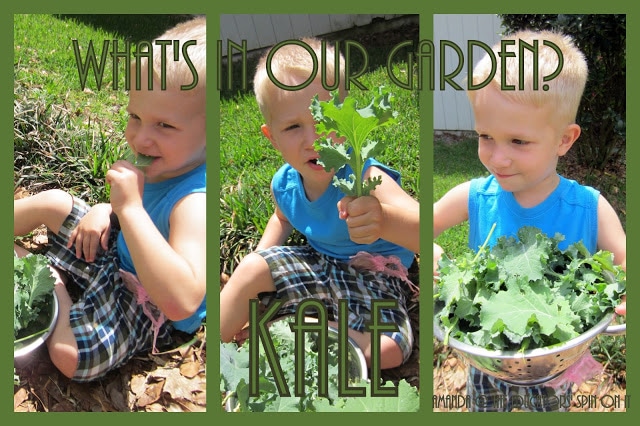 Gardening is a great way to teach kids about life cycles, the natural world, nutrition, vocabulary and mathematics. It is work (don't let anyone convince you otherwise) but a work that we feel is beneficial to all members of our family and so we make time to garden.
I am often asked about WHAT to grow in your garden. The easiest and most general answer is KALE.
It is easy to grow organic.
It grows in most growing zones.
Kale in the store costs $$$.
It doesn't take up a ton of space or need extra watering.
There are many varieties.
It has a long growing season.
You can harvest individual leaves.
It is versatile in that it can be prepared many ways.
And kids can help harvest it easily without damaging the plants.
Here are some videos that I have found a previewed for those of you who want to learn more:
planting Kale transplants and later in the video seeds (we do seeds)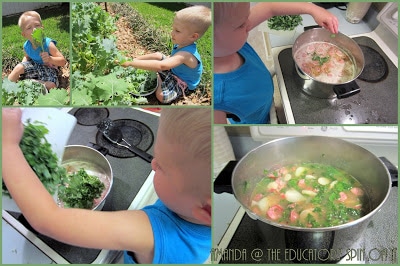 And if you need some recipe ideas,
stop by here
for some ideas! My husbands favorite soup is the
Toscana soup.
My middle kiddo harvested the veggies and made it for his Papa!
Looking for more ways to Garden with your kids?