Take a peek at these Fun Halloween Activities for Toddlers! Fun and easy ideas to host a spooky playdate with your friends and their toddlers and preschoolers.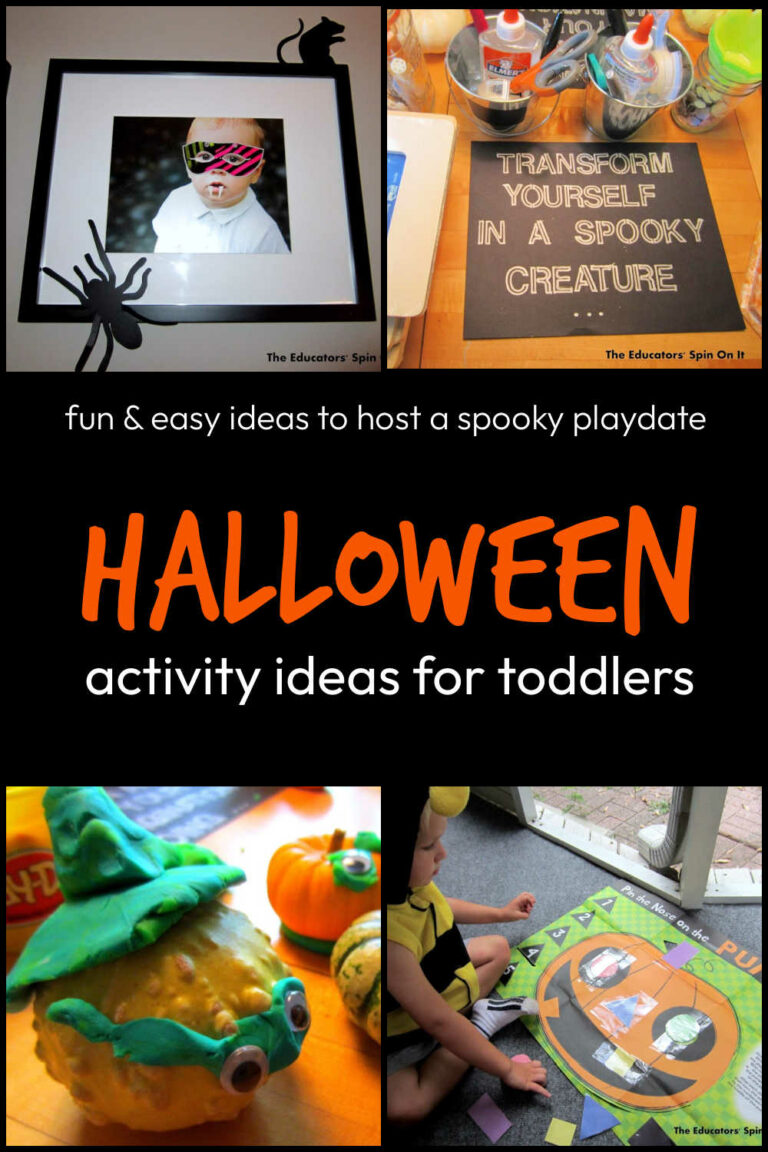 Have you ever left a toddler playdate at someone's house and thought – WOW, that was a ton of fun! We had a great time, my child had a chance to socialize AND learn!
Take a peek at these Fun Halloween Crafts for Toddlers
Halloween Activities for Toddlers
Well, I just did and it was really something worth sharing with all of you! I honestly can not claim any of it as my own!
The hostess did most of the AMAZING decorations and learning stations while other moms brought snacks, activities and games. Me (9 months pregnant at the time) brought some snacks to add.
Yes – we all must not be on our A game all the time!!! But let me tell you, this mommy did an amazing job of making our playdate so successful!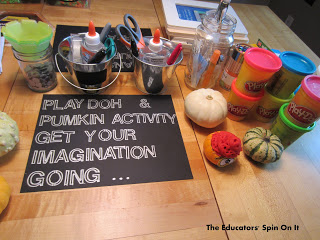 So what made it such a great playdate?
For one… There was learning stations set up around the room designed for toddlers. Each station focused on a different skill. She had labels written out (LOVE THIS for early literacy!) and all the supplies needed to complete the activity at each station.
The hostess made several and other moms added theirs to the mix as they arrived (doing it this way is helpful because then everyone helps to make the playdate a success)
Station 1: Decorate a gourd with play dough!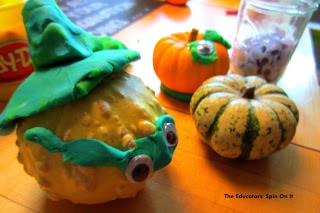 (My sons' creations!)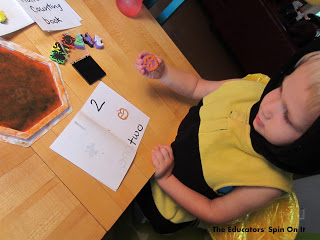 Station 2: Make a counting book using themed stamps.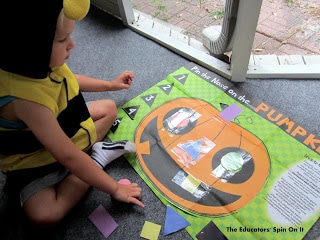 Station 3: Match the shape and color on the Jack-o-lantern.
Using a "pin the nose on the pumpkin" poster, some amazingly creative mom changed it up so we could talk about shapes and colors with our kids. A "FUN" game turned into learning activity in moments!!!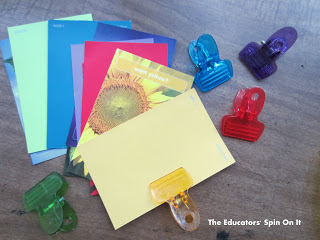 Station 4: Color Matching activity
For 2… Then, no perfect playdate is complete without a craft for kiddos (and parents) to take home.
For 3… A good playdate must always have snacks! Festive snacks are great, but healthy is too!!! This momma had snacks on the deck – a great idea for messy tots!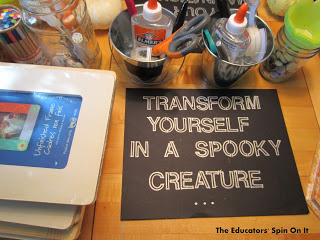 And then, last but not least, the hostess had all these AMAZING little things around her house to make the playdate extra special!!!
REALLY cool decorations like this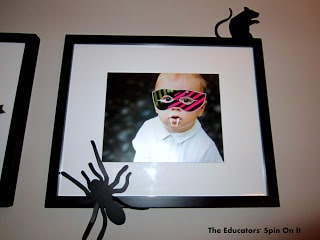 She had masks and horns and wigs and wands on all of her pictures. I really had decoration envy!!! They were adorable!!!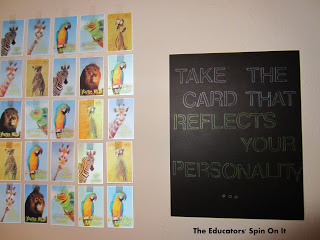 And notes for the kids on the wall like this…
and extra little treasure like this…
all ready for the kiddos!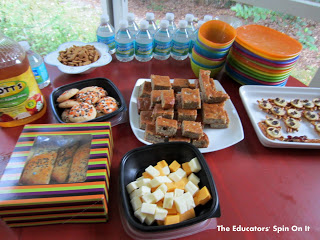 Doesn't this make YOU want to host a playdate???  I promise, toddlers are easy to please!
Just remember…
1. Set out age appropriate activities with all the supplies needed out before the kids arrive.
2. Plan for kids to make and take at least one craft
3. Have healthy festive food
Hope you are able to celebrate the season in a special way with your toddler and friends too!
You may also enjoy these activities for your child…
Save