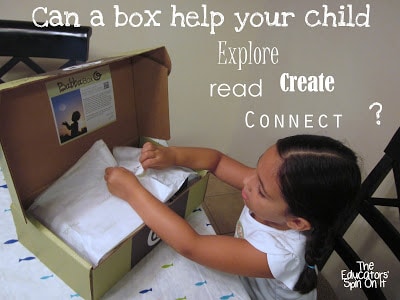 How do you get your child to Create, Explore, Read and Connect to new things?
Babbaco invited us to review their Babbabox and see how easily learning can happen with a very special box delivered to your door! Amanda received the Rainbow BabbaBox and Kim received the Sun, Moon and Stars BabbaBox. We invite you to come check out how each of our families explored our BabbaBox. Plus for a

This box was SO neat! It is a LOVE books box for the busy parent! Everything you need to complete the activities are included – with background information and facts to get the kids extending their learning even more! As a teacher, I know that young children retain information more when presented in thematic units. Kids are more engaged, learning is connected, and multiple skills are integrated into the learning process. My kids were so excited to receive their BabbaBox and couldn't wait to get reading and exploring the with the theme of rainbows. We had some great discussions on the difficult concept of light and even went on search for a real rainbow after it rained.
Help for playdate hosts!
I hosted an art playdate at my house this week for friends and REALLY appreciated that I could add some of my own supplies to one of the activities provided in our box and have enough for a group of 10. The pre-printed information and step-by-step instructions made setting up this learning station a breeze and saved me lots of time. It also gave me an opportunity to share the BabbaBox concept with other parents!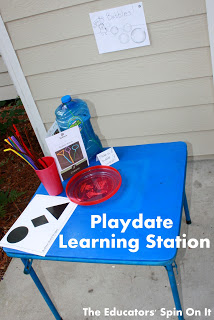 Activities to Create
One of my kids favorite activities was making a rainbow hat by dieing the fabric with tissue paper. (How awesome is it that Babbaco even included the water spay bottle! They really do send everything you need.)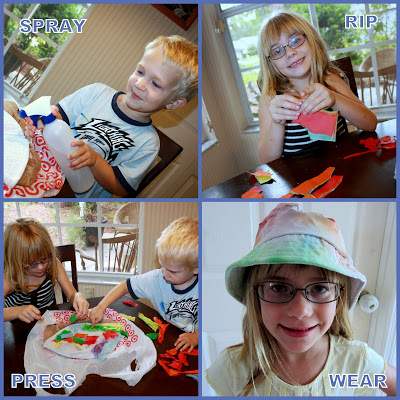 The only drawback is that we only had enough wearables for ONE kid! Most of the activities, however, were easily sharable. The kids decided to take turns wearing the hat!!! If you have 2 kids between the ages of 3-6, you may want to consider their sibling add on to the monthly package! We have put all of our rainbow materials into a small box on the kids shelves and plan to add other rainbow activities and crafts to it as we run across them – this way, we can continue learning for the next several months!!!
Extend your learning and creating
Do you want to explore rainbows in your home today? We had extra tissue paper left over and used the same process on a piece of blank white construction paper to create a rainbow picture! If you haven't tried this yet – get your paper wet, cover it with tissue papers, and spray it some more. I set the kiddos on a plastic bag because it was a little drippy. ***Watch out it does stain!*** When it is all dry, take the tissue papers off and enjoy!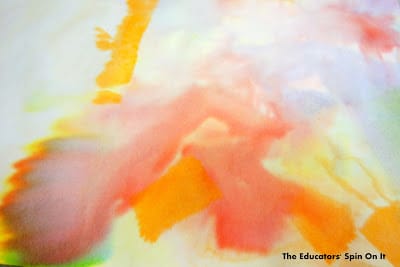 My children and even myself were pretty excited when we found a Babbabox on our doorstep for us to review! I can imagine how much fun it would be to look for it each month with great anticipation when you join. The BabbaBox had everything we needed in it for hours of learning fun! I think the part of their box that impressed me the most were the four components their program uses to teach with.
Create + Explore + Story Tell + Connect
All 3 of the activities came with their own activity card, that my 6 year old was able to easily read on her own. Plus it has an Theme Page with all of the activities listed under Create, Explore, Story Tell, and Connect. It's very similar to how we've designed our Love Books Program to be with everything focused around a Theme and a book.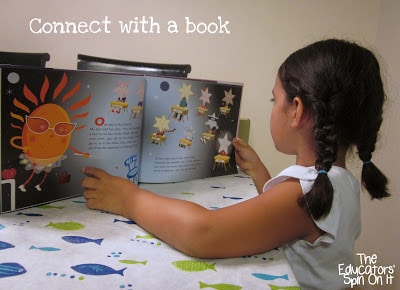 As a parent and as a teacher I know beyond a doubt that anytime you can involve a child with their senses and make things hands on it's becomes an unforgettable experience that they will learn from. Honestly,BabbaBox is one of the best resources I have found in quite some time for teaching the kids while having tons of hands on FUN! The bonus is not having to plan it out, even teacher's get tired of planning and gathering everything, so they're doing it for you!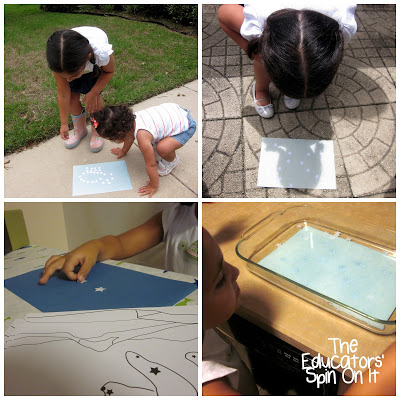 For our BabbaBox we received the Sun, Moon & Stars box! Both of my children, Ages 6 and 1 were able to work together to create our own moon, observe stars and moon with our NEW binoculars, Make Sun Prints and even shared a special book about Twinkle and her special talent. I will mention also that we were also able to come up with a few activities on our own that Babbaco inspired us with their box with our leftover supplies and our NEW BOOK! I can imagine month after month the same thing happening and encouraging our family to learn about so many new things together.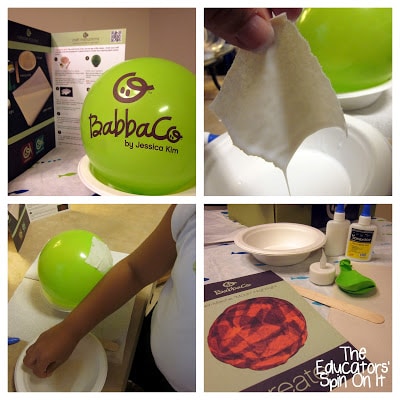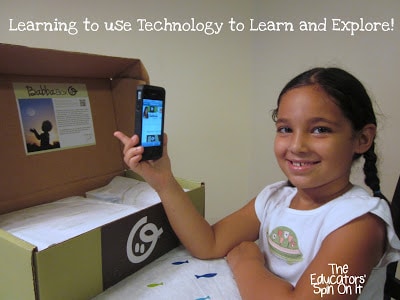 Here's a few VIDEOs of what Jessica Kim has designed with her Babbaco Team to make the Sun, Moon and Stars BabbaBox! Can you imagine how great each Box must be?
Check out this adorable book they included in the Sun, Moon and Stars Babbabox!
Plus they've included Extra resources from Babbaco not in your box, it's ONLINE!
Explore Babbaco On You Tube
.
It's great to have so many avenues on how to share this program with your children. Plus then even included an App for musical fun!
So, how can you get your own BabbaBox? It's easy! You can sign up to receive one BabbaBox, get them monthly starting at $29.99 a month or send them as a Gift. Each month features a new theme-based box filled with activities, knowledge, and experiences that encompass all the ways kids love to learn! Plus ALL the physical materials plus know-how content to really engage with your 3-6 year old kids. Your kids will look for their BabbaBox each month with anticipation and excitement!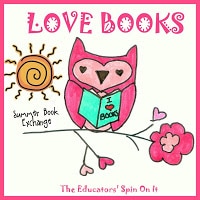 Disclosure: We received the Babbaco Boxes for review from
Babbaco.com
but the thoughts and opinions are entirely our own!