This is my Public Service Announcement to all parents, teachers, and care-givers. EVERYONE I know is getting sick.
Yes, the kids and grown-ups are literally wheezing, blowing, and coughing. They are getting fevers and puking.
It is down right miserable for everyone.
I want YOU to be and stay healthy.
One of the best and most effective ways to combat illnesses is to teach children to wash their hands effectively. Squirting hand gel DOES NOT COUNT AS HAND WASHING.
We must take time right now to teach and remind our little ones of the importance of hand washing.
Watch this Kid friendly video explaining to kids about the Coronavirus.
The bonus is that it is a sequencing activity for young learners. Add in a little song and you have a mini music lesson too.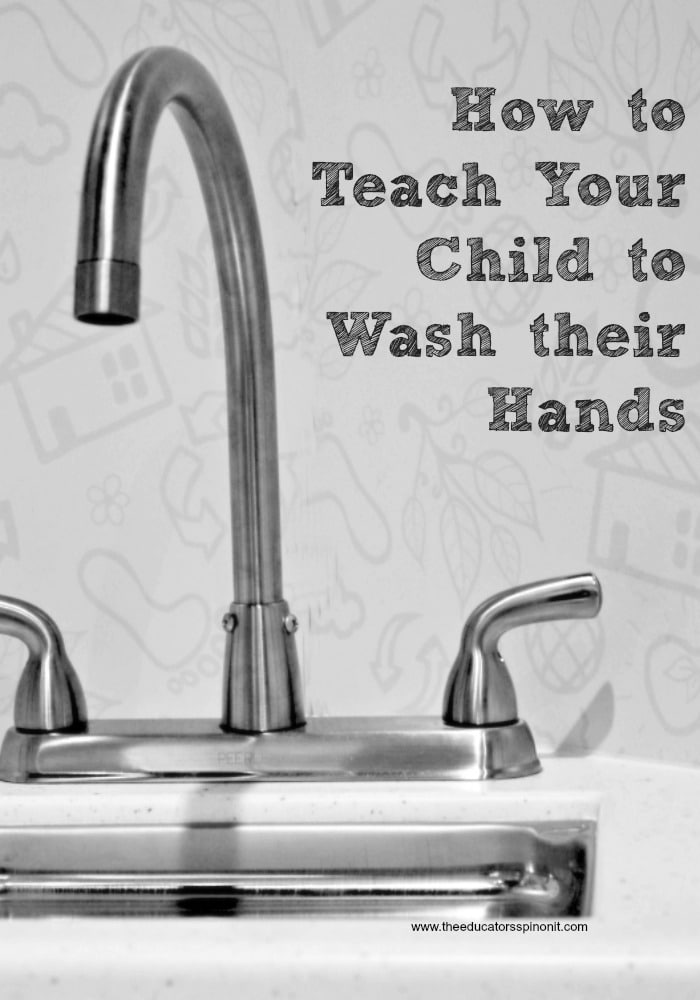 How to Teach My Child How to Wash Their Hands
What are you waiting for? Let's get washing!
Teach your child how to wash their hands with modeling.
The first step is to model. That's right wash your hands ALL THE TIME!
Demonstrate appropriate hand washing techniques. Don't just do a quick swish – wash the right way.
Bring the kiddos in. Make it fun and talk about each step of hand washing that you do.
Crank up the music and have a hand-washing party in the bathroom. Whatever it takes – I.M.O!
Then, let them practice. For an added literacy bonus – write the steps out on a piece of paper and tape it to the mirror.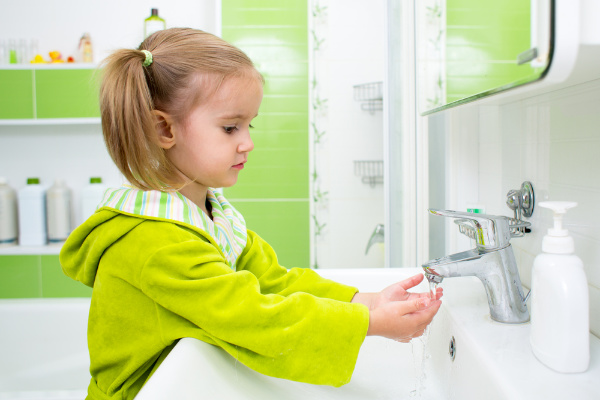 Teach your child how to wash their hands with sequential steps:
Step 1. Turn the water on and let it get warm.
Step 2. Put your hands in the warm water.
Step 3. Add soap.
Step 4. Rub your hands and the soap together for 20 seconds.
Step 5. Rinse the soap off in the warm water.
Step 6. Dry with a clean towel.
Hand Washing Books for Preschool
We've featured some of our favorite books about hand washing to use with your child to teach them how to wash their hands.
When you click on the image it will take you with our referral link to Amazon, for easy purchase or you can check them out at your local library.
Teach your child how to wash their hands with a song:
The song we sing:
To the tune of The Mulberry Bush
This is the way we wash our hands, wash our hands, wash our hands.
This is the way we wash our hands _____.
We fill in the blank with any and all of the listed below phrases, because kids should be washing their hands much more than they actually do!
After playing outside.
Before lunch time.
After we use the bathroom.
After we sneeze.
In the morning.
Before we make the food.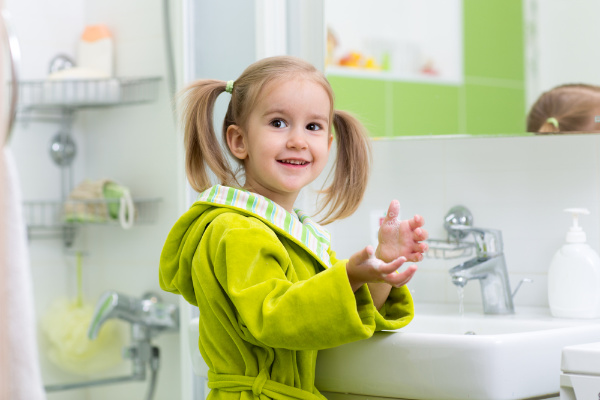 Hand Washing Song for Preschoolers
Mom and teacher-approved hand washing song videos for your child to learn the proper technique with a catchy song!
These songs provide simple tips for how to teach your child how to wash their hands. Hand washing is one of the best and most effective ways to combat illnesses.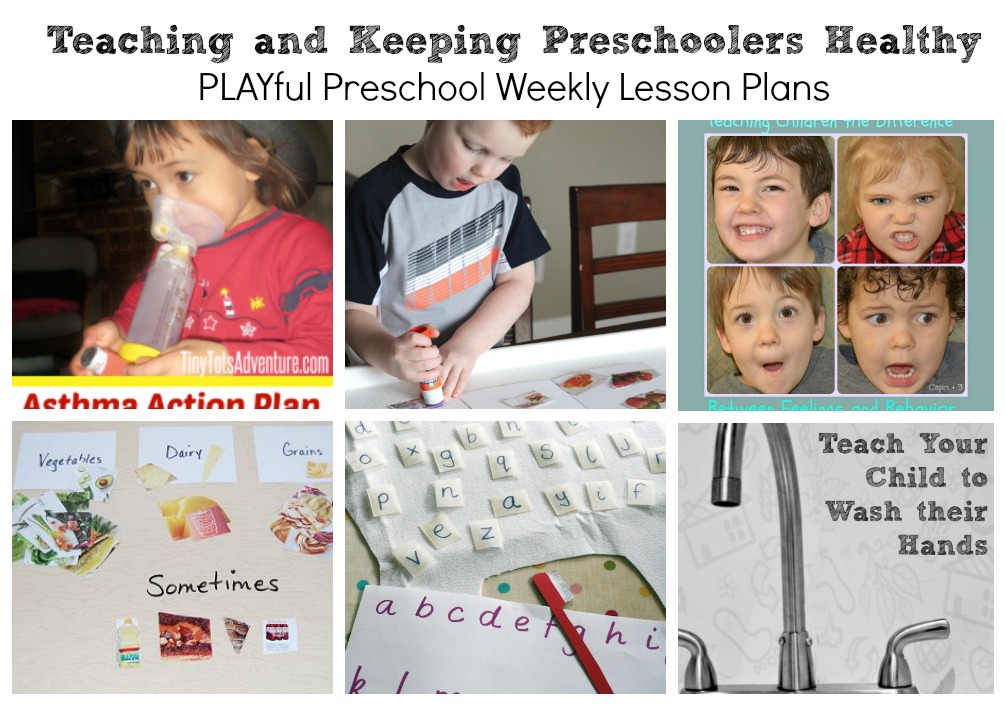 For More Ideas on Teaching and Keeping Preschoolers Healthy:
Teaching Children About Feelings Vs. Behavior by Capri + 3
Letter Match Tooth Cleaning Game by Rainy Day Mumm
Brushing Teeth Song by Growing Book by Book
Elephants Toothpaste by Learning 2 Walk
Nutrition: Sorting and Categorizing Food by Mom Inspired Life
Healthy Food Habits in Preschool: Sorting and a Paper Plate Project by The Preschool Toolbox Blog
Handwashing Printables for Kids
Coloring Sheet for Handwashing by Messy Little Monsters
Printable Handwashing Poster by Your Therapy Source
Free Handwashing Easy Reader Book by Simply Kinder
Personal Hygiene Worksheets by Living Life and Learning
Parents- this is a very well executed video done on a child's level if your child has any anxiety or fears about the coronavirus.
It clearly explains what it is, how it spreads, how to do stop the spread, and the risks accurately.