Create art to go along with a story with this beautiful purple mountain painting art project for kids! A simple guide for doing art with multiple ages creating mountains and wildflowers with paint.
We LOVE books and art activities that extend and enrich our children's learning.  Here is an activity to go along with a fable called The Donkey and The Wolf.  
This painting would also be great with the song America the Beautiful.
Reading the Fable: The Donkey and The Wolf
Aesop's Fables: The Classic Edition
Purple Mountain Craft
Materials
Blue Construction

Paper

Tempera Paint

Paintbrush
Directions
1. We first painted purple triangles in the top half of the paper and topped them with a little white for a snowy effect. Then, they added a grassy field on the bottom half of the paper, below the mountains. I like using blue paper as the background.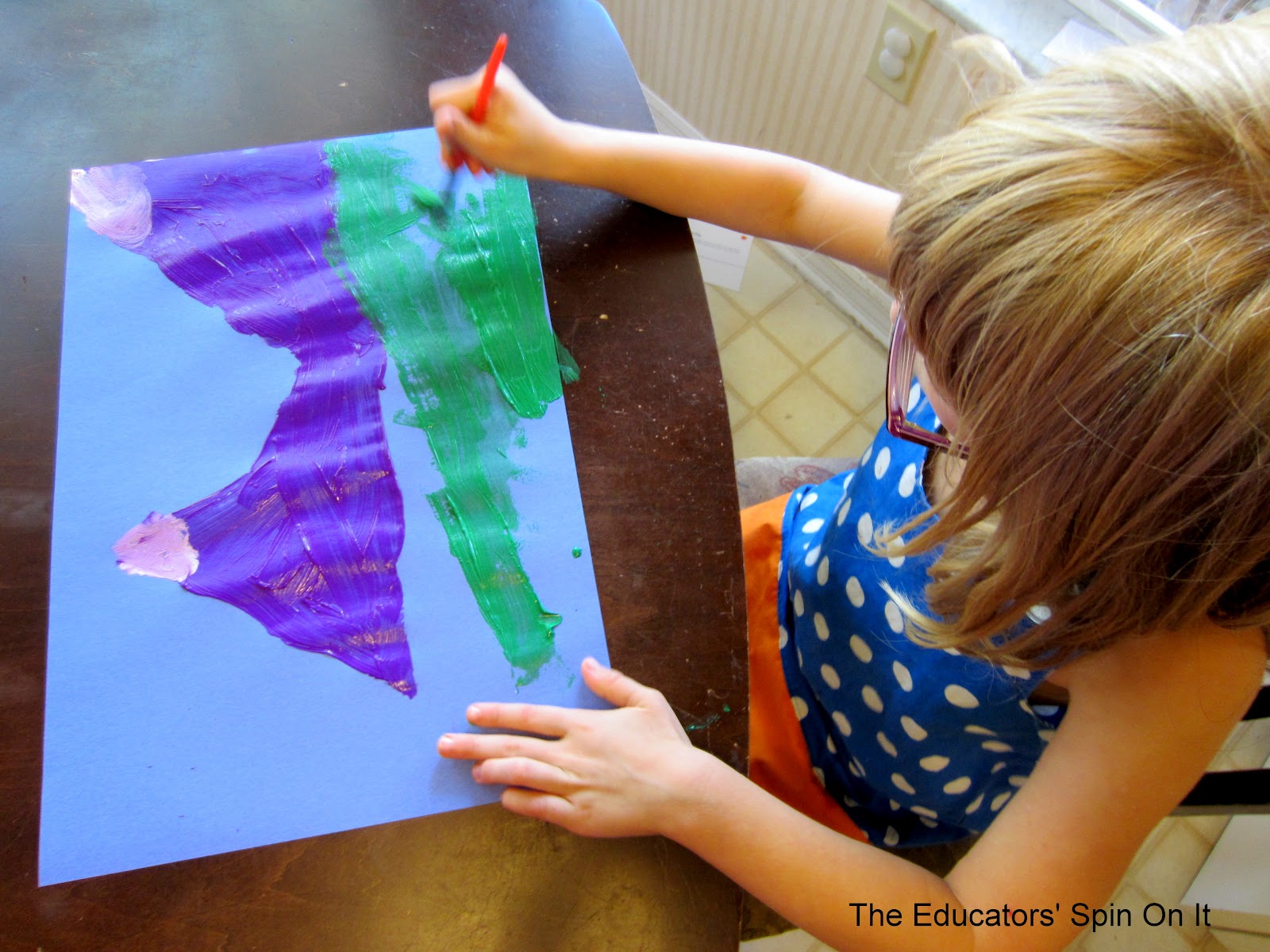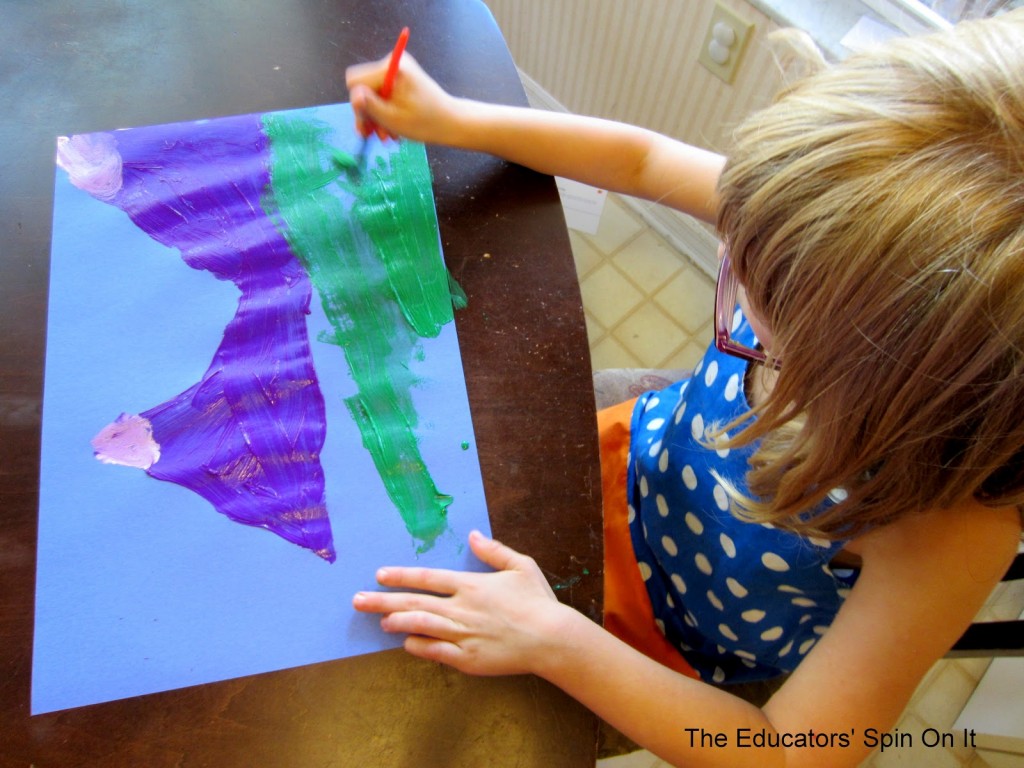 2. While the mountains and grass was drying, we drew the 2 main characters from the story. I started drawing a goat (my 2 year old doesn't draw objects yet!) and my daughter started laughing. "Don't you remember the story was about a DONKEY and a wolf, not a goat?" Whoops, I changed it to a donkey!
Then, we colored our animals in and cut them out.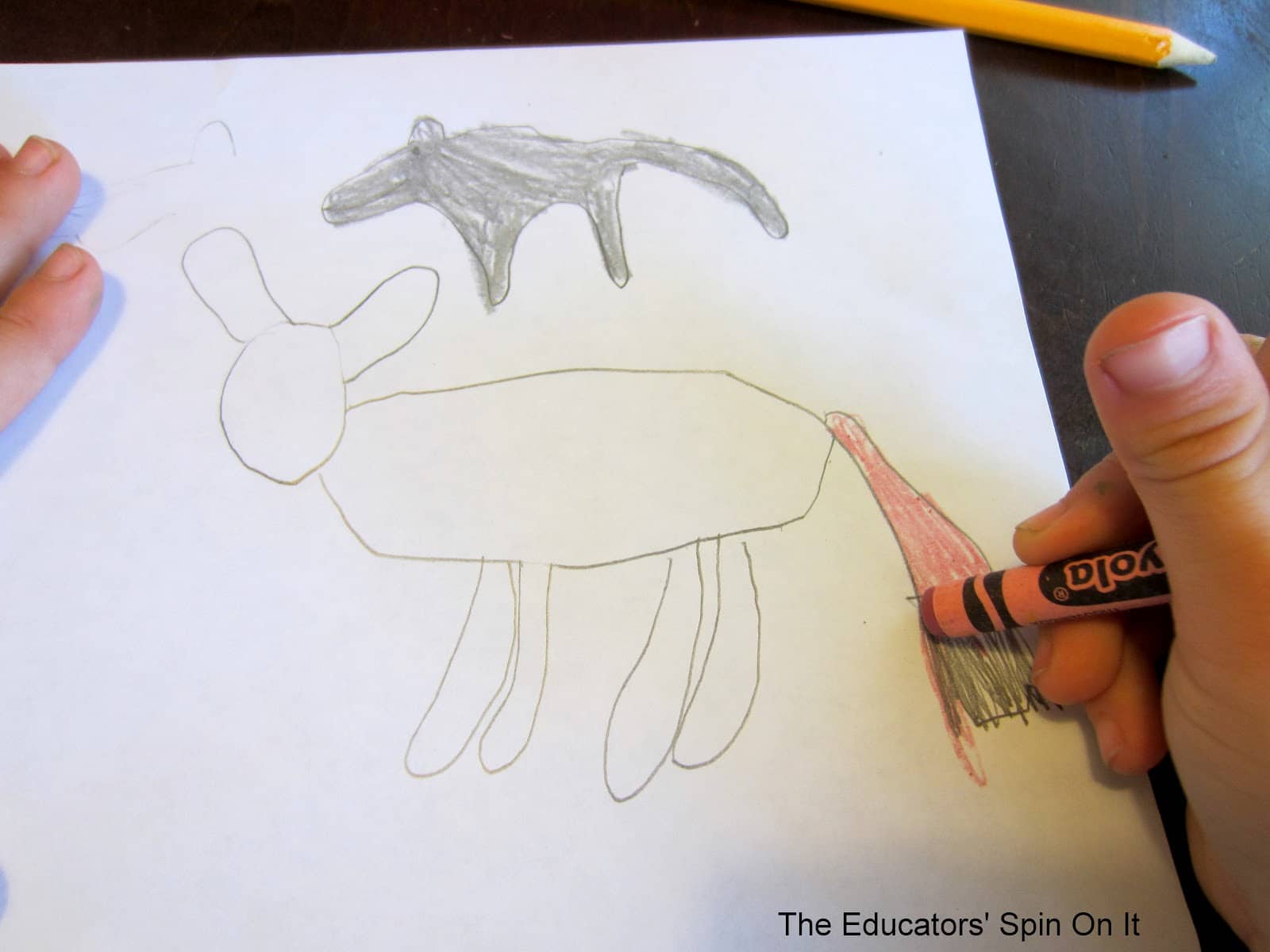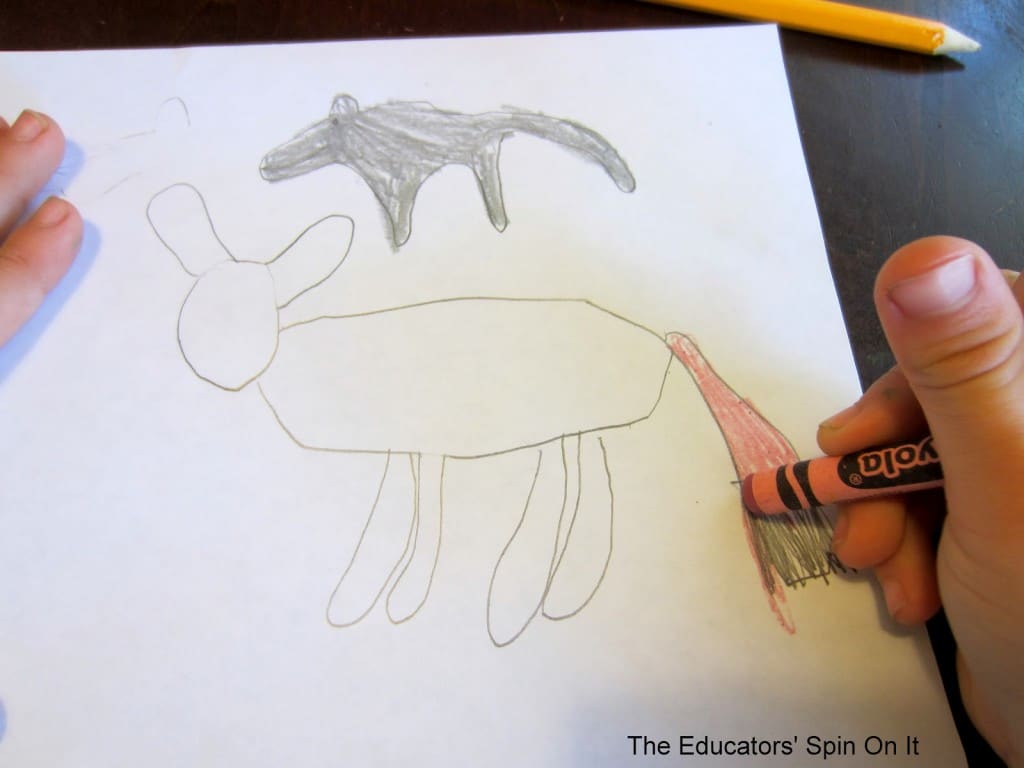 3. Our grass was mostly dry when the animals were ready, so we began to stamp a field of flowers onto the grass using different colors and an up-down motion with the brush. I reminded them to keep the flowers on the bottom half (my 2 year old is working on this concept)! 
If you do this while the grass is still wet, the colors get very muddy looking.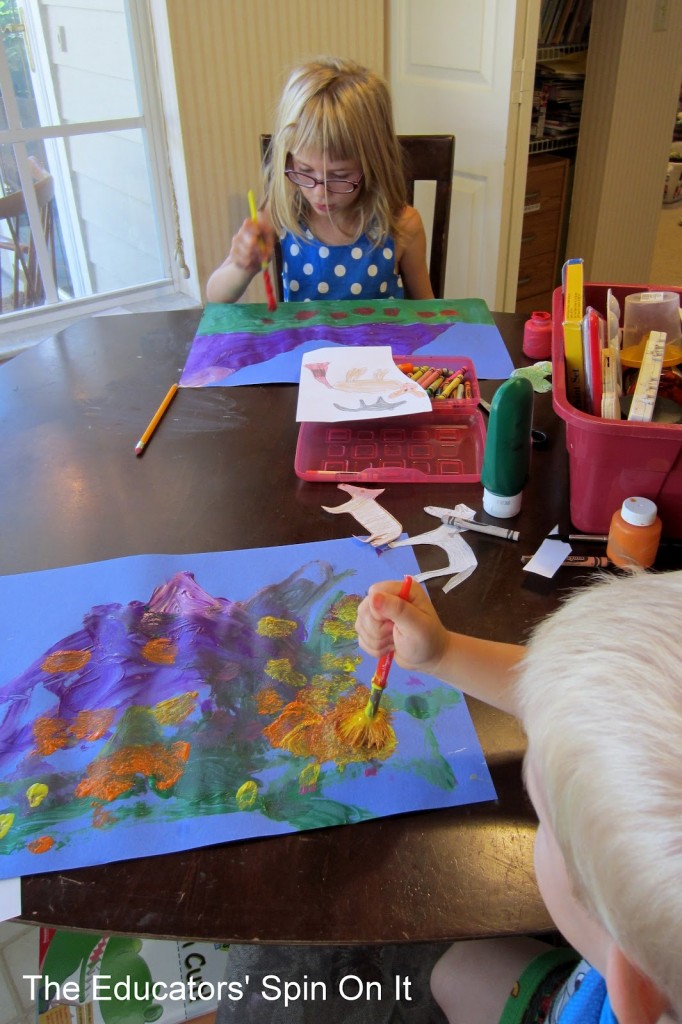 4. The kids then glued their characters onto the setting. My 5 year old added speech bubbles to her animals which is a great way to include writing into your projects! 
They then practiced re-telling the story and hung their pictures on the fridge!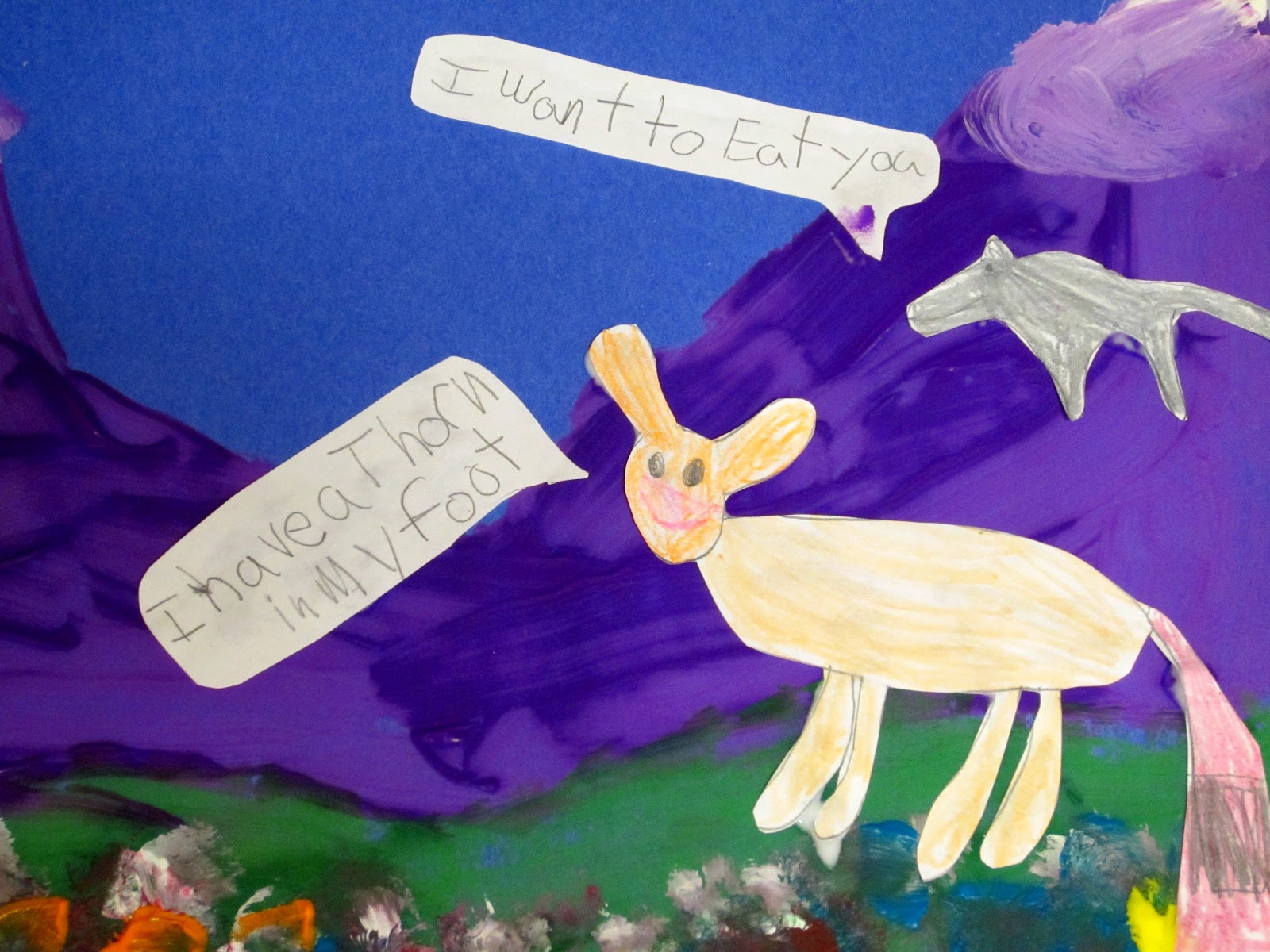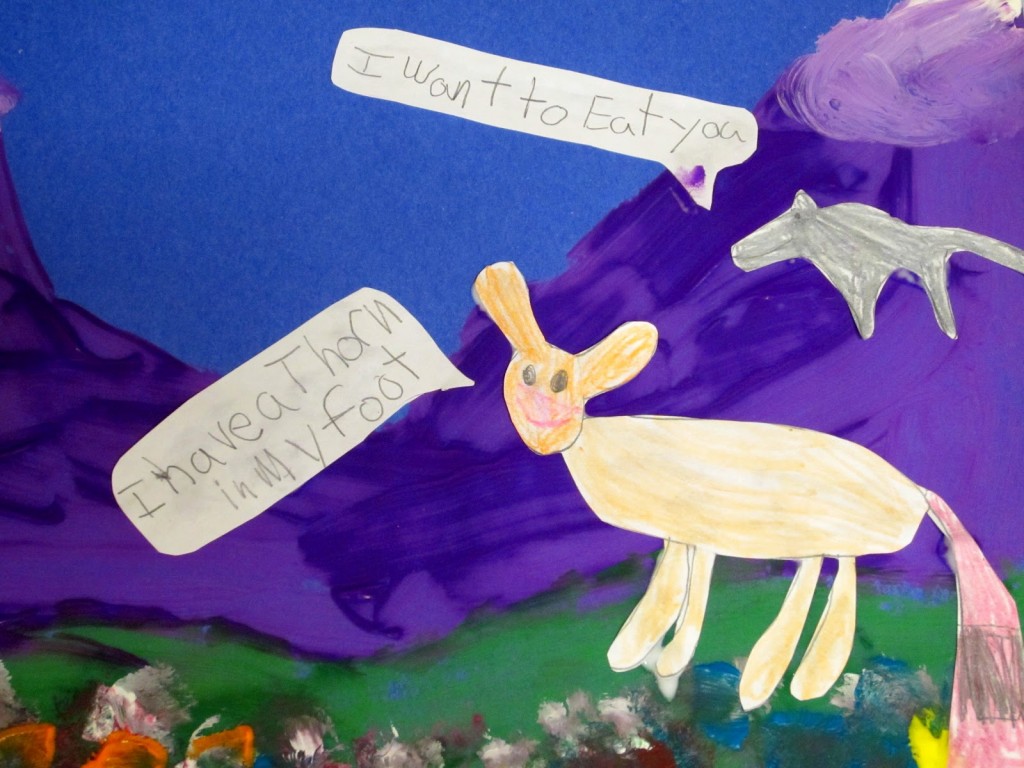 What is great about projects like these is that you can extend or support the activity depending on the age and needs of your child. 
A 5 year old that has finished kindergarten may add speech bubbles.
A 7 year old may re-write the tale with different characters.
A 2 year old may be just working on the process and understanding of fables.
It is important to know that you can adapt these activities to meet the needs of your individual child!
Most importantly, HAVE FUN!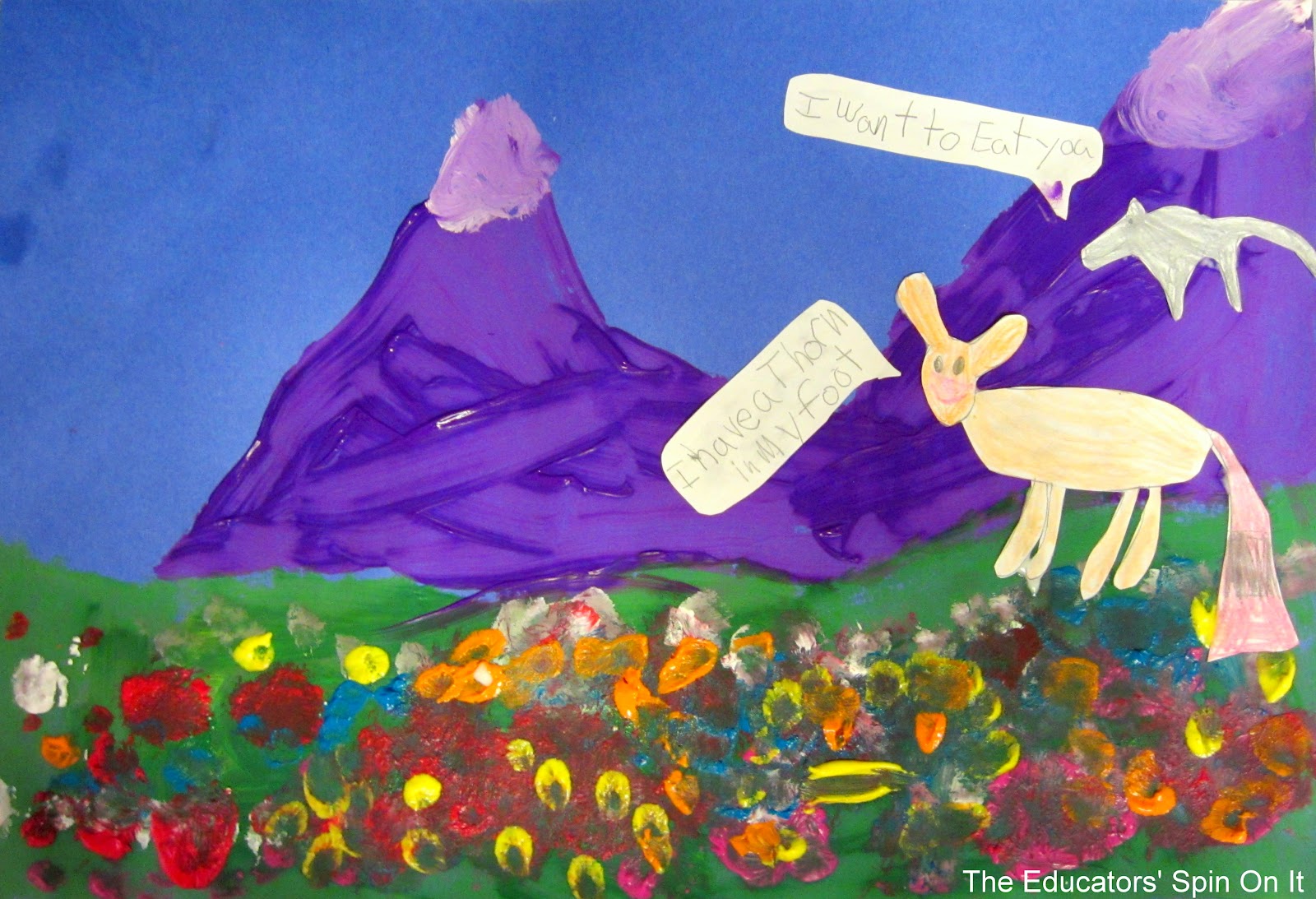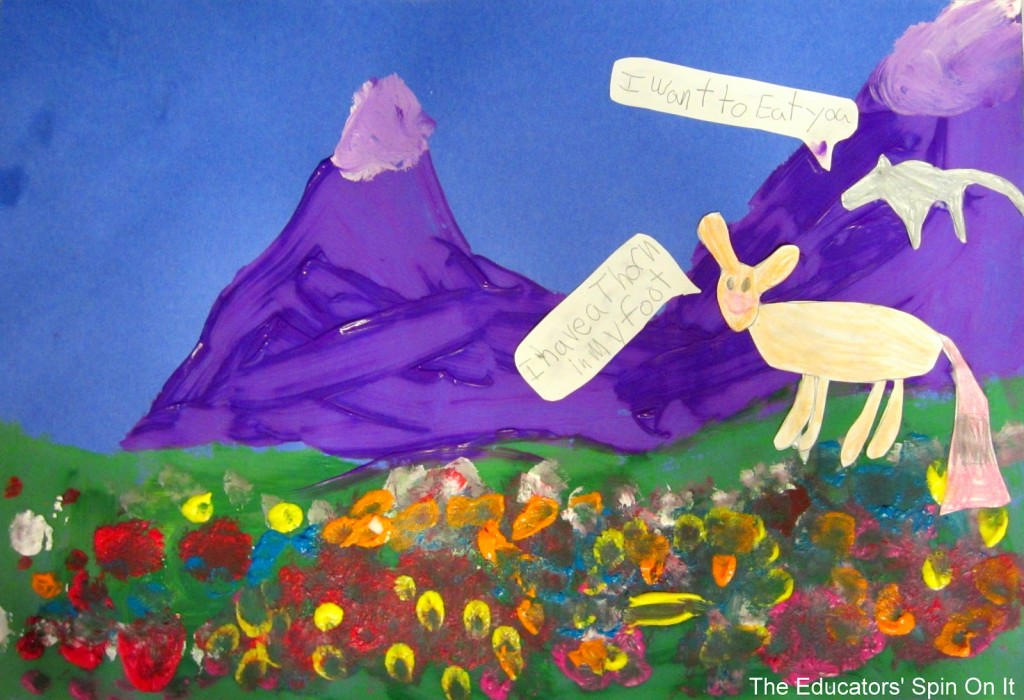 5 year old version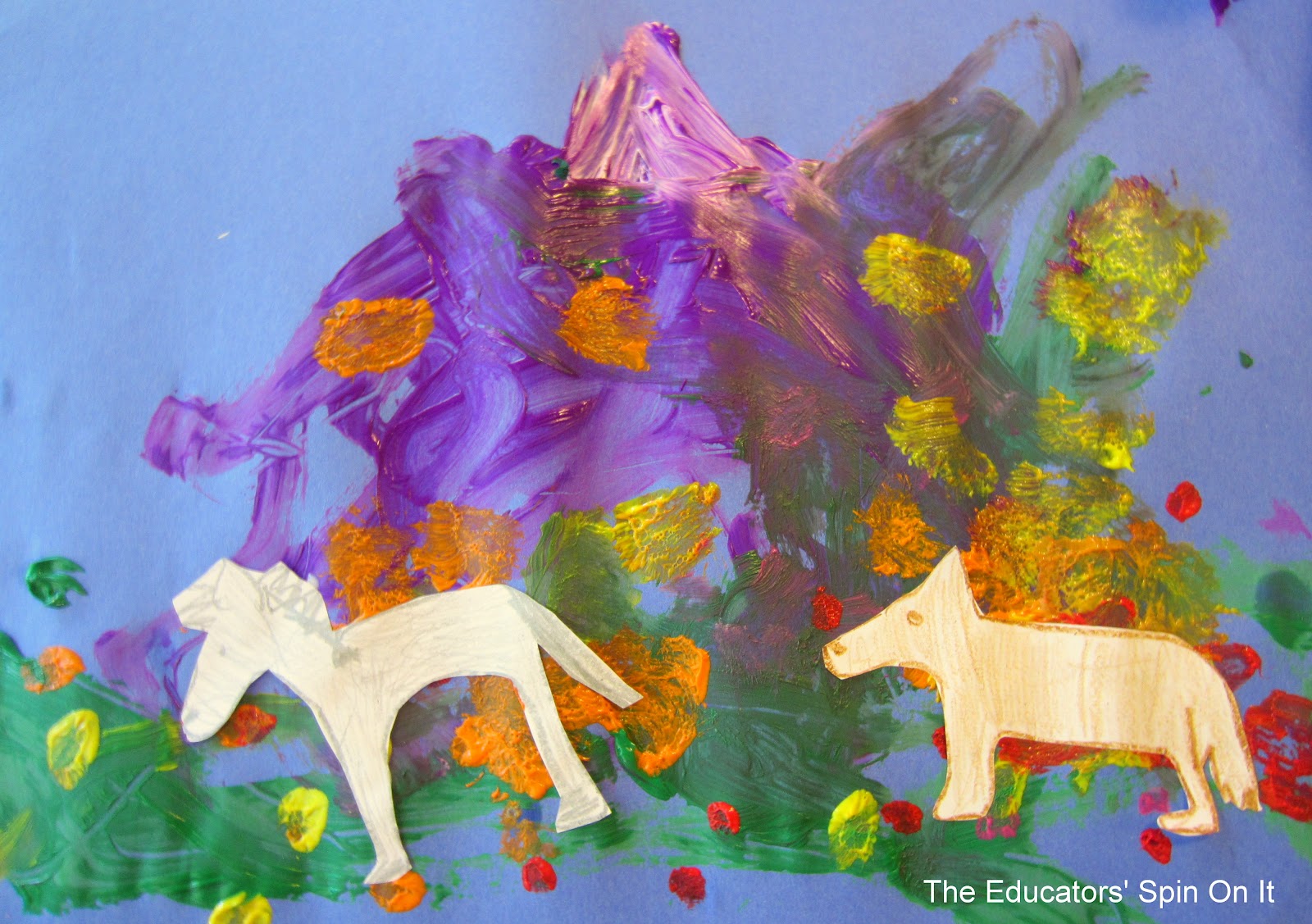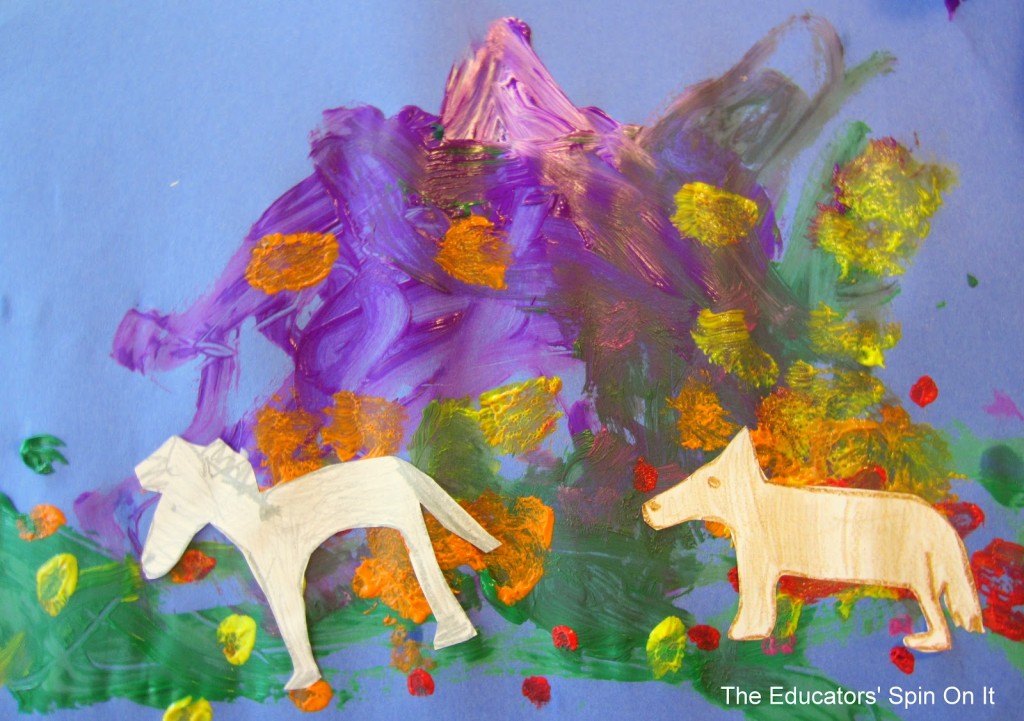 2 year old version with Mommy drawn characters
Things we've learned:
This activity reinforced position words, the concept of a story setting, and provided an opportunity for story retelling. It also gave the children an opportunity to interact with different mediums and have some fine motor practice (painting, coloring, cutting, and pasting)