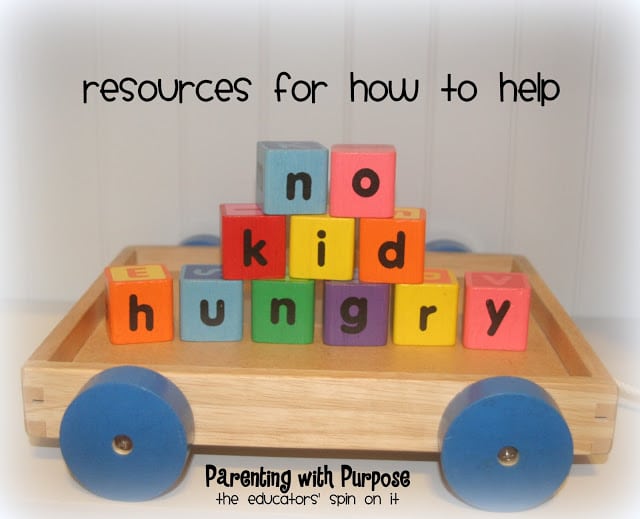 Ways to Support No Kid Hungry
One of the advantages of being a blogger is that you get little glances into the windows of family's lives through their blogs.
However, the window that we're seeing this month is something of a much deeper level. The window some are sharing is childhood hunger. It's interesting that week after week blog link parties have literally hundreds of activities shared on them every time.
They are activities that are geared toward children for both fun, and creative learning.
Jen at The Long Road and Stacey at Kids Stuff World asked the Kid Blogger World for others to write and share posts about Childhood Hunger and how we can help.
When I checked today there were only 25 shared …. are we sending our children the right message 1 and every 5 children are affected by childhood hunger.
Let's make this commitment that we'll focus on childhood hunger this month and help as much as we can throughout the year. Take a look at this video from the No Kid Hungry.
It's very moving for me to watch, here in America we're seeing childhood hunger growing numbers.
For me I guess it's a little more personal, I used to live in Seminole County and taught in Orange County when I was a beginning teacher. I went to college in Orlando at the Early Childhood program at the University of Central Florida. I will never forget the day when our class was to go around to each of the local homeless shelters downtown that were available for families to visit the children.
Our professors wanted us to understand that many of our children might be homeless and hungry in your classrooms and how much it will affect their success rates in school and life. It was a life-changing event for me.
How will a child learn if they are hungry?
In a society where test scores seem to drive the curriculum and instruction, it breaks my heart to see that we're missing the bigger picture of humanity with our children. There is no reason why a child should ever go hungry in the United States of America, one of the most generous nations in the world.
Year after year as I taught I would have students in my classrooms that I knew did not receive what they needed at home. I would take from my own personal pocket snacks from home to feed my students just because I knew dinner might not be there that afternoon when they got home.
I'd encourage them to be there to receive breakfast each morning, instead of arriving late at school.
Unfortunately, I never had to make sure that ate their school lunch, they were the first ones done most times. Children cannot learn if their basic needs are not being met. So what can we do?
This week for our Snapshots of Parenting with Purpose I discovered a group of Moms who are working towards a solution. They are GOING ORANGE. Have you seen the orange images showing up all over facebook? On websites? Want to join and raise awareness?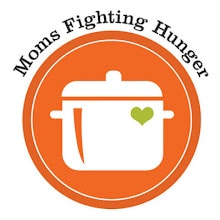 Moms are joining forces to make a difference in a group called Moms Fighting Hunger. They're helping bring attention to the Go Orange for No Kid Hungry campaign that is sponsored by Share Our Strength. Share our Strength is a national organization working to make sure no kid in America grows up hungry. They weave together a net of community groups, activists and food programs to catch every at-risk child. Their motto is that…
Together we can end child hunger in America.
I think that it is important to see that these parents involved in Moms Fighting Hunger are teaching their children to care for others and to see the needs of others. Stacey at Kids Stuff World even created this adorable video of how they created soup can pictures and delivered them.
How can you chance to make a difference with your family?
Starting Sunday, September 16th through Saturday, September 23rd, join Dine Out For No Kid Hungry. You have an opportunity to truly be the change – an opportunity to give a voice to the 16.1 million children in America who are hungry.
Here are 11,000 participating restaurants.
The funds raised through Share Our Strength's Dine Out For No Kid Hungry support the campaign and its work connecting kids in need with nutritious food and teaching their families how to cook healthy, affordable meals.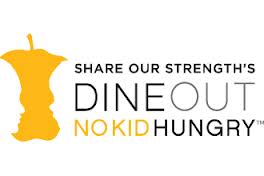 Other ways to help
Include your children and see what their ideas are Be a voice for hungry children.
Look at the power a voice can make… 100,000 fans already for No Kid Hungry!
Will you join us and share how you are going to help No Kid Hungry?
We encourage you to look at all the amazing ideas that the Moms Fighting Hunger have created for all of us to go out into our communities to do. Make a difference in the lives of children throughout our nation! If you have a story to share of how you and your children are making a difference please email it to us.