Explore fun ideas for Party for the Planet activities for kids! Celebrate Earth Day at your local zoo with these Party for the Planet station ideas for kids.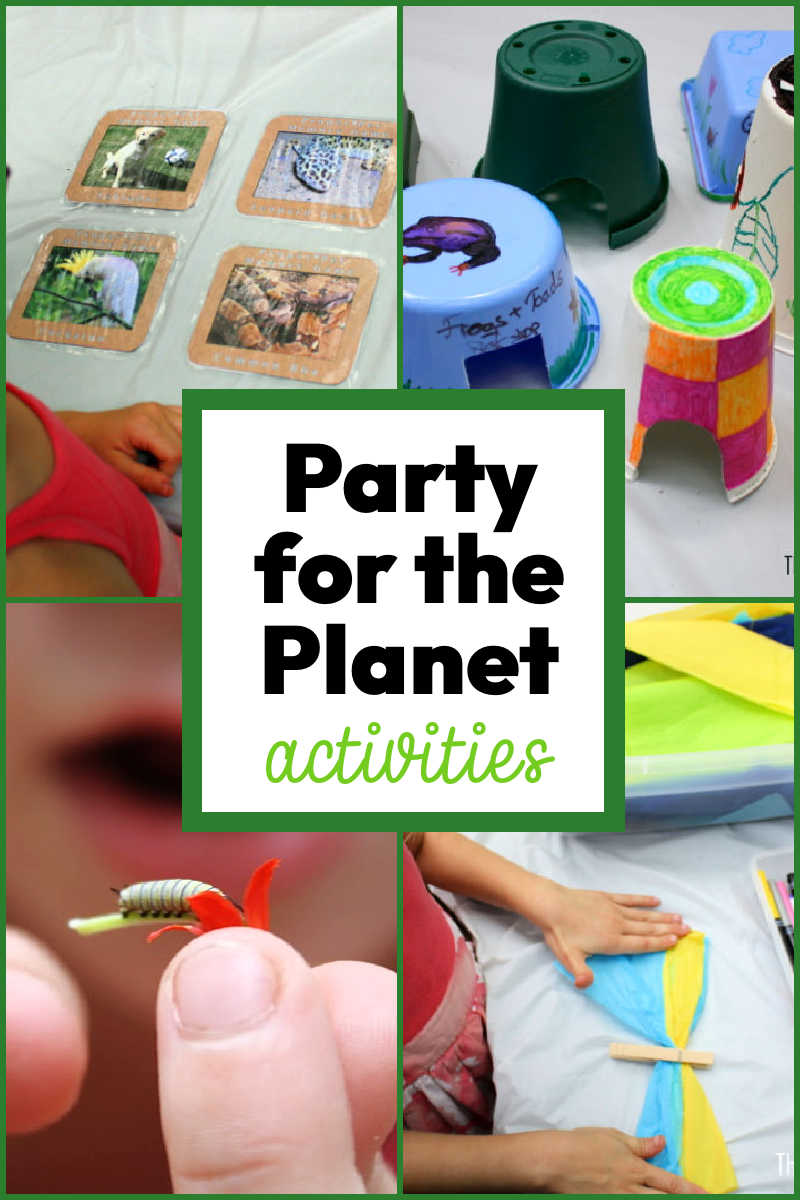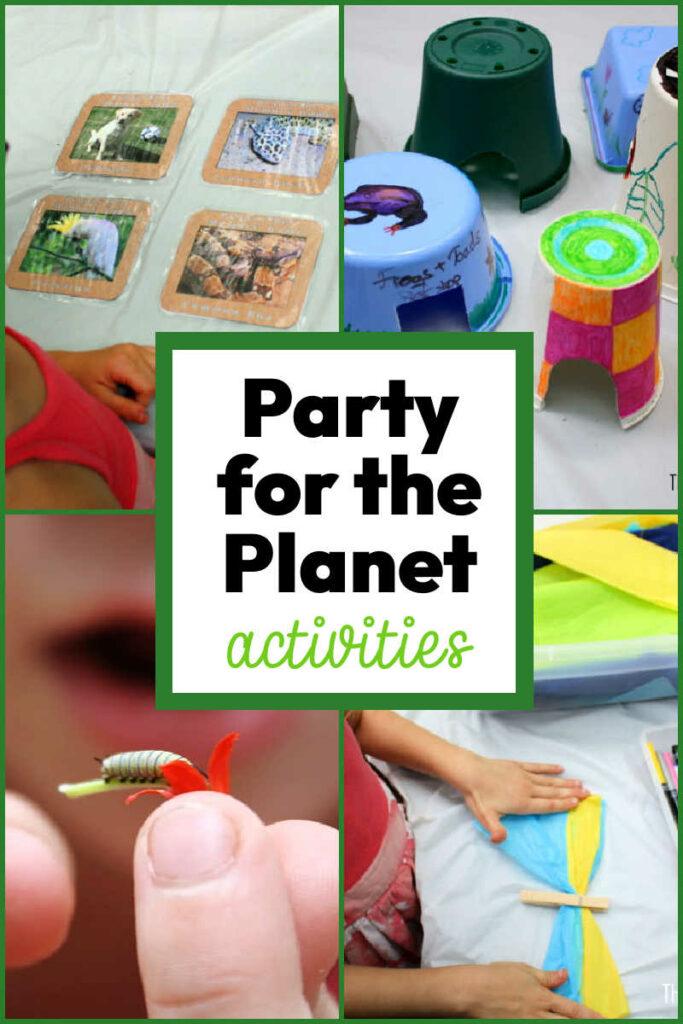 We are lucky to have a small zoo nearby that participates in this great event to encourage children to interact with wildlife and our community. And these guys are worth celebrating!
"Earth Day is April 22nd, and what better way to celebrate than with the planet's amazing and diverse wildlife? More than 100 of the top zoos and aquariums across North America are throwing the Annual Party for the Planet™ – the largest combined Earth Day celebration in North America!"
-AZA Website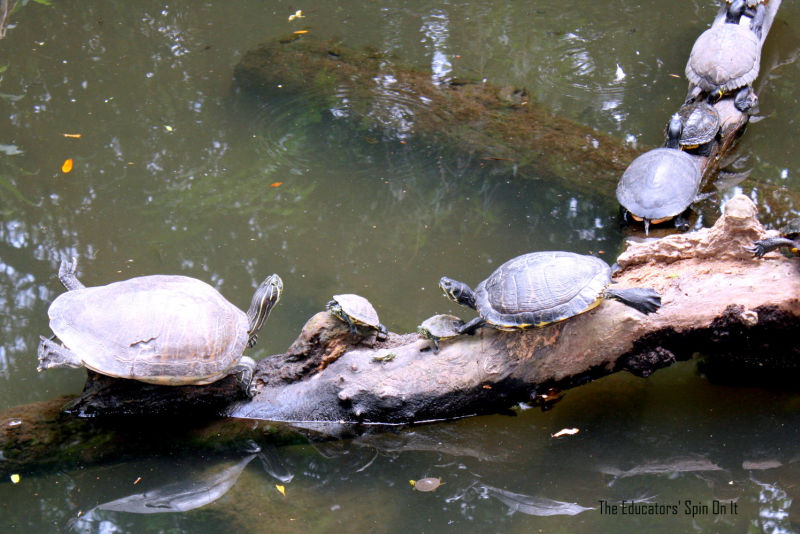 Did you see the baby turtles in this picture?  Even cuter in person!
And our National Bird – definitely worth celebrating! With earth day coming up on April 22nd here are a few ideas for activities and crafts to have a party in your own home! Feel free to do them all in one day, or spread them out over a week's time!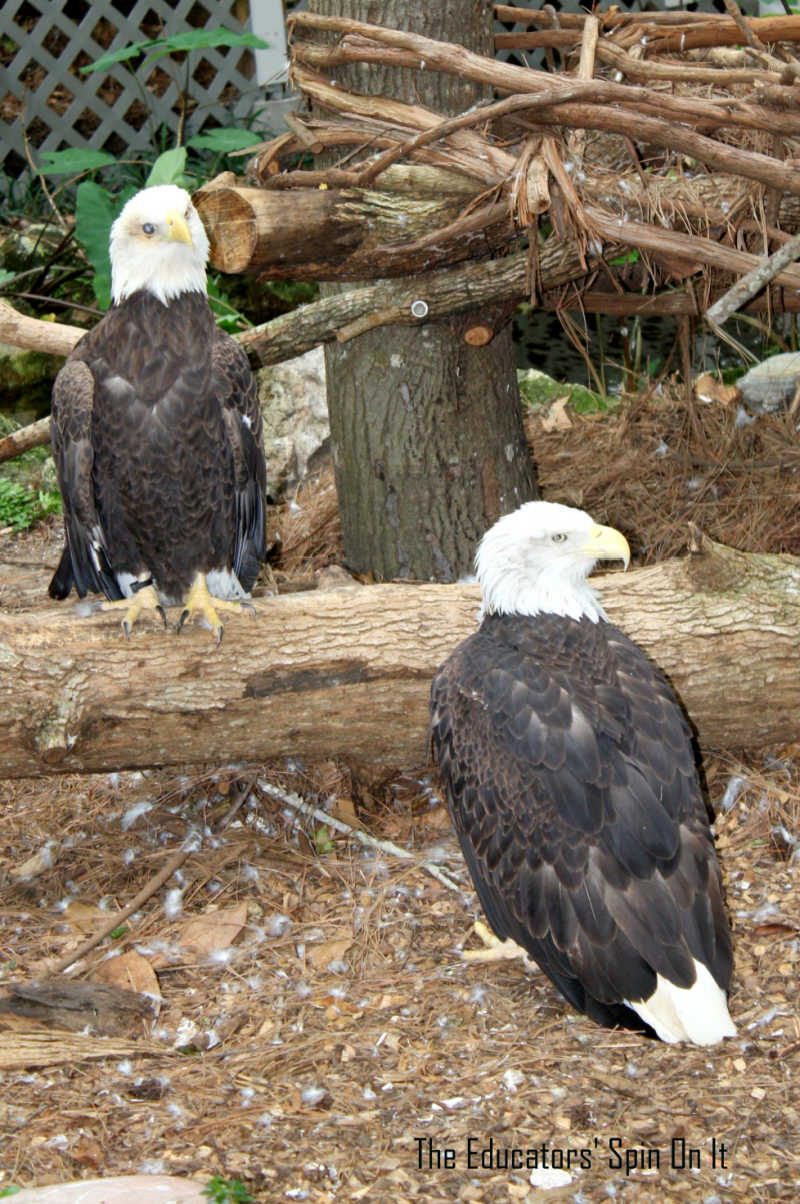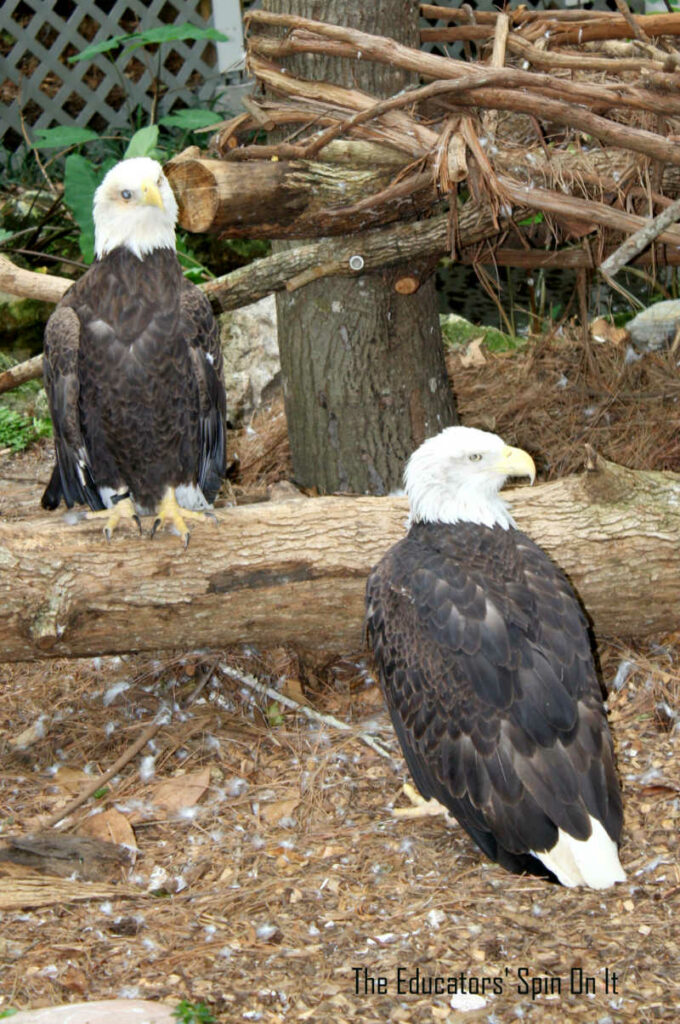 Top 10 Activities Party for the Planet Day
#1. Visit a zoo!
Find the list of zoos participating in this year's, Party for the Planet.
Find a list of the Association of Zoos and Aquariums (AZA)  here.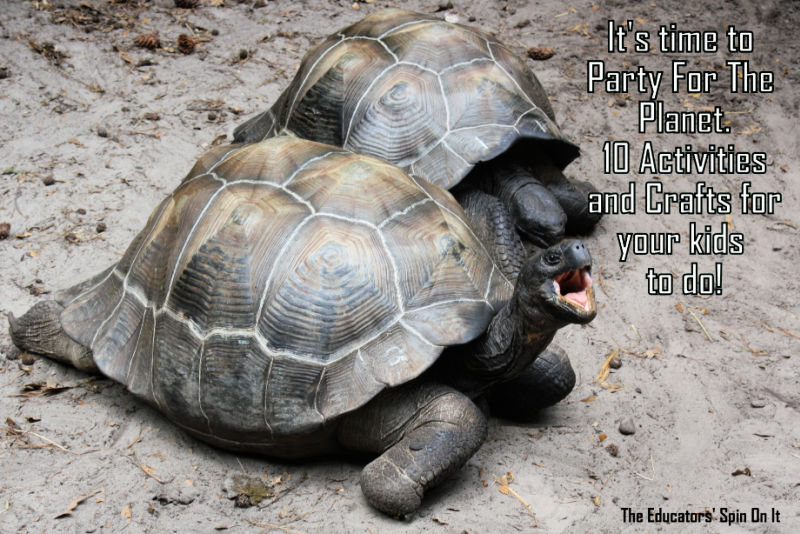 #2 Interact with an animal.
Find out what it eats, where it lives, and an interesting fact about it.  Did you know that a Boa Constrictor incubates its eggs inside its body and gives birth to up to 60 live babies at one time? That is what they told us today! I had no idea!
Local pet stores are also great places to interact with animals. Many times staff are more than willing to answer any questions about their animals and may even provide you with a touching experience.
Some will give small group tours for kids and just require advance notice.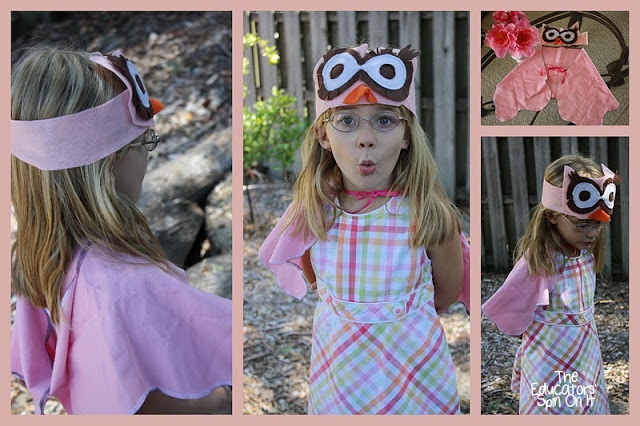 #3 Make and pretend with an animal costume.
We have an easy tutorial for an owl headband here. You could adapt it to any animal you wanted to be.  Once you have made it, see if you can move like that animal.
Maybe write a story or a play with the animal as the main character – use your imagination!
#4 Fold an origami frog!
You have to be better than me at this. I tried 3 times today to get this frog thing right. We had lots of fun with our attempts, but no success. Can you fold it???? 
Here is one frog tutorial and another jumping one. Re-use a paper that has already been written on. Don't make new waste!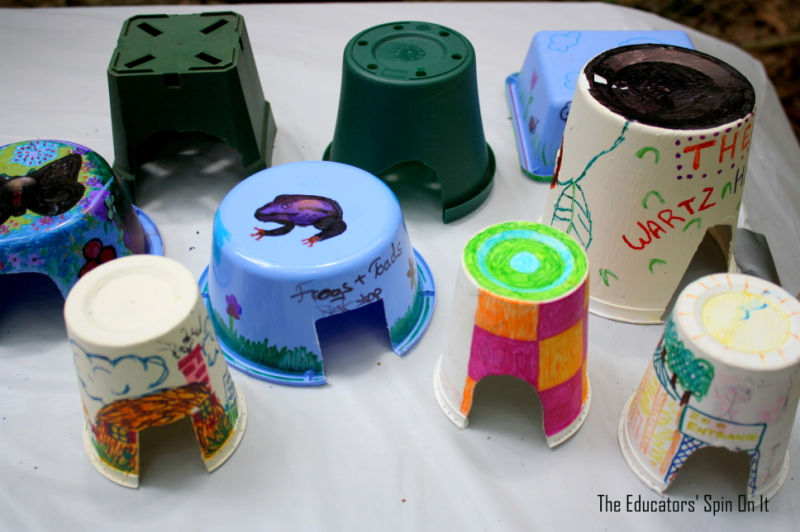 #5 Make a toad home. 
Speaking of jumping things, this is a great craft to reuse your empty, cleaned-out yogurt cups as homes for the toads and frogs in your yard!  Just cut an opening and place it in a shady area.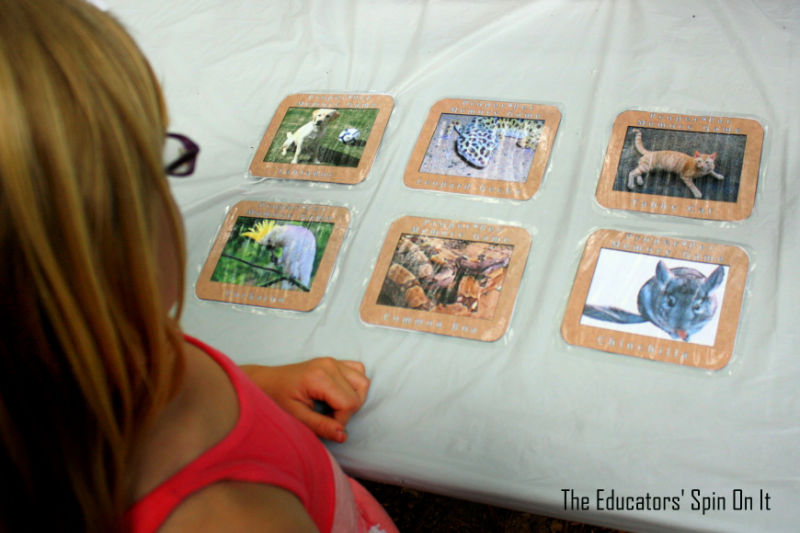 #6 Play an animal memory game. 
This one is a matching game between a fact about an animal and a picture. I can weigh up to 70 pounds when I am an adult. I take a dust bath weekly to stay clean… 
The kids can collect facts and pictures and make their own memory game!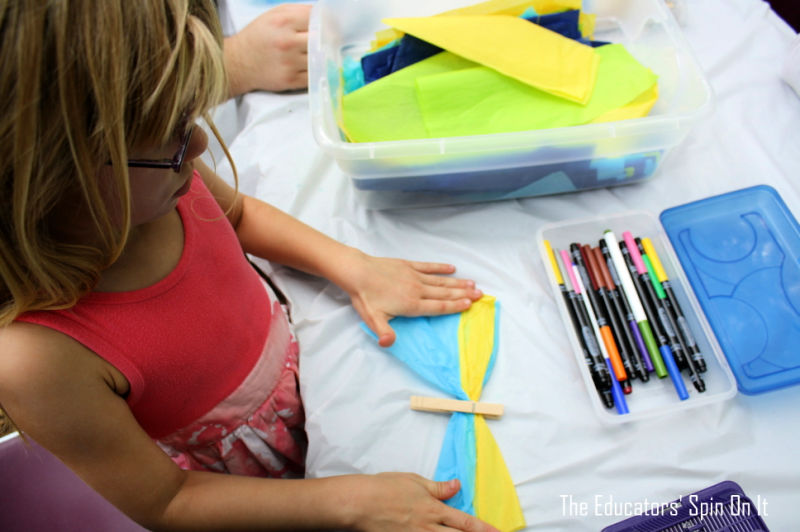 #7.   Make a tissue paper butterfly. 
I know, not the most Eco friendly – but you could reuse tissues from any birthday bags or even colorful scrap paper for the wings.  There is just something about kids running around flying their butterflies that make grown-ups smile.  Kids could write a sweet poem about spring or nature and give it to a friend or neighbor.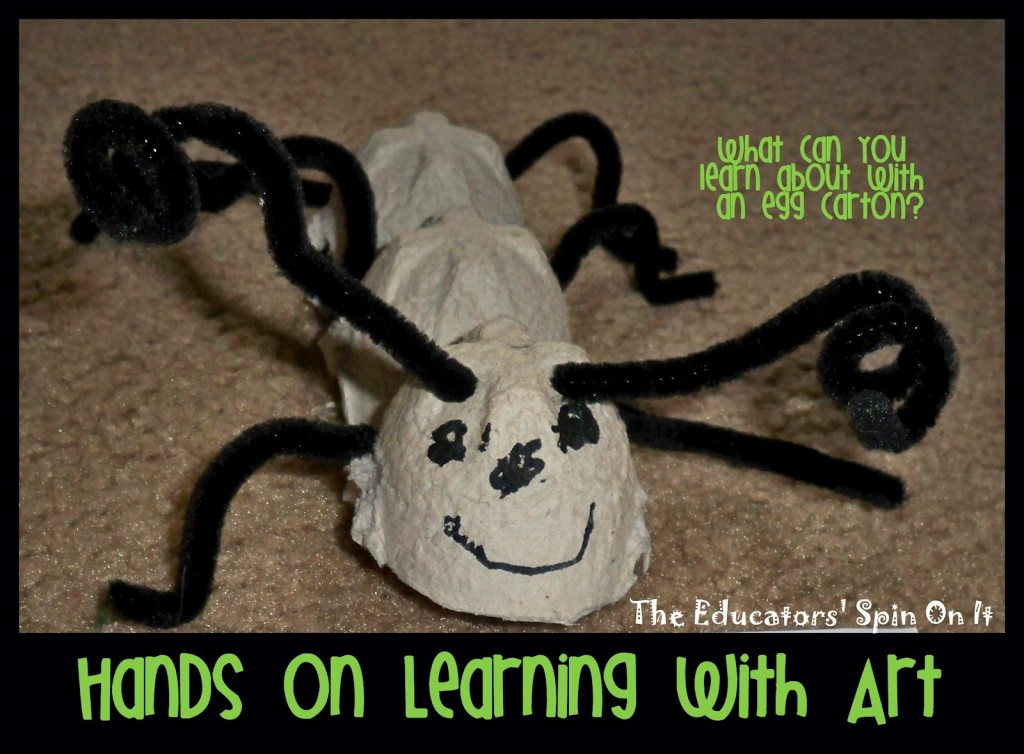 #8.  Re-use an egg carton.
Make an ant (or any other animal or insect you can think of) and use it as a spring board for even more learning!#9  Keep a Nature Journal. This can be as simple or fancy as you want it to be. A bunch of blank pages stapled together with the label Nature Journal works.
Here is one Kim made for spring if you need some inspiration.
Have your kids take their journals on a walk and record their observations. Encourage labeling and writing as well as sketching and drawing!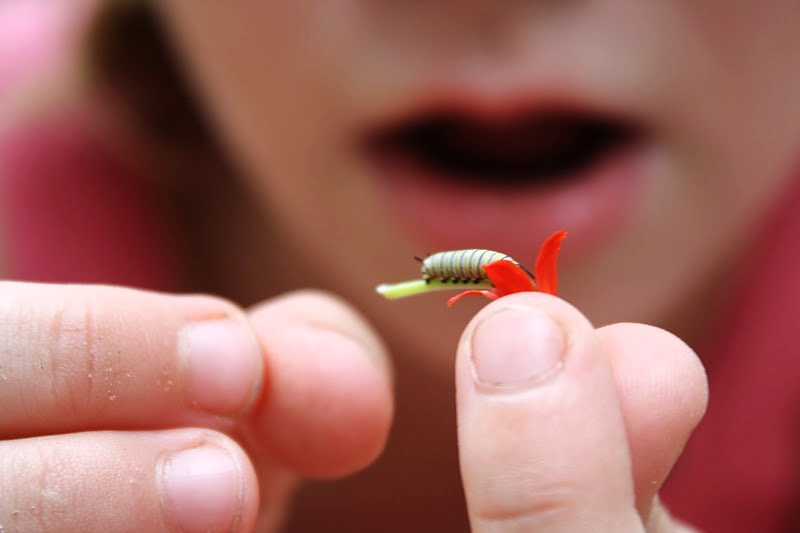 #10 Raise a butterfly.
Even if you have done this before, it is as fun and educational the second or third time around. We have raised both painted ladies from the Insect Lore company. The first year we bought the entire set. This set comes with a coupon that you must send for the caterpillars by mail, you must send money for shipping and it does take time, so order ahead!
The second year, we just purchased the caterpillars in a cup and re-used the butterfly garden.
We have also put our own milkweed plants in the garden enclosure with some baby monarchs. My word of advice is to make sure they are big enough to not fit through the holes of the enclosure! Otherwise, they crawl everywhere!
Will you join the Party for the Planet?
Party for the Planet is a global environmental education and action campaign that encourages people to take small steps to make a big difference for the planet. It takes place every year in April.
The campaign includes a variety of activities and events, such as:
Planting trees
Cleaning up beaches and parks
Reducing energy consumption
Eating less meat
Recycling and composting
Party for the Planet is a fun and easy way to learn about environmental issues and take action to protect the planet.
You may also enjoy these activities with your child…
Save