Make an owl costume for pretend play or Halloween.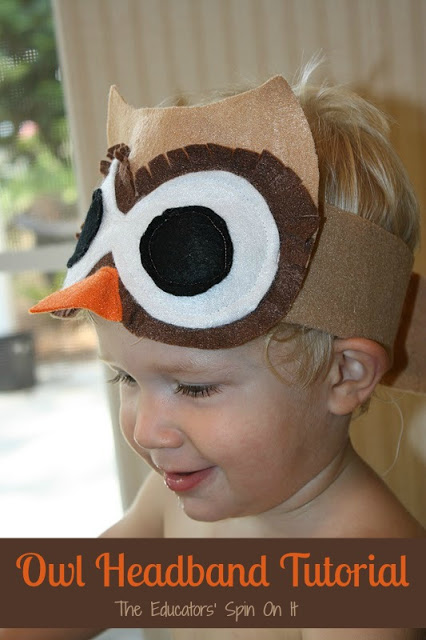 DIY Owl Costume Headband
This little hoot was so easy to make. For less than $1.00 and about 10 minutes of time (depending on how many helpers you have)  you can make one too. These owl headbands are great for pretend play in the garden and could be a start to a Halloween Costume.  
Both my kids are not hat or mask fans, but didn't mind these headbands.
Watch the Video Tutorial for Owl Costume Headband
You could probably do this on your own – but why not let the kids help? I let both kids choose their own fabrics. My 5 year old also helped set it up and fringed the felt around the eyes too (check out the video to see her in action).
I do the machine sewing as the kids are not quite old enough in my opinion to sew with a machine.
Here is our owl headband pattern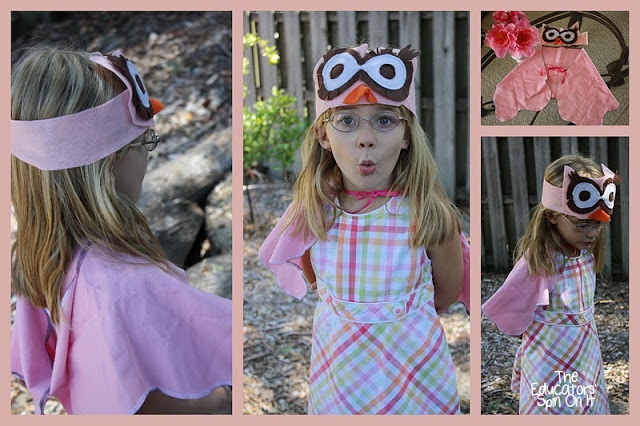 Owl activity for kids: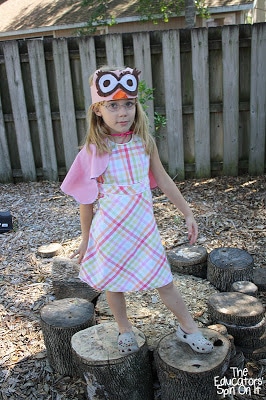 Save