As parents, we want to stay on top of education changes that will help our children succeed in school and life. For those of you wanting to take or have children taking the SAT – there is a new format this year. That's right, the SAT has been redesigned for the first time in 11 years.
Now is the time to start preparing for the redesigned SAT!
As Sylvan Source writers and EDGEucation Squad Ambassadors, we wanted to share with you Sylvan's refreshed prep course modeled after the new scoring model.
This is a sponsored post, I am a Sylvan Learning blogger, though all opinions are my own.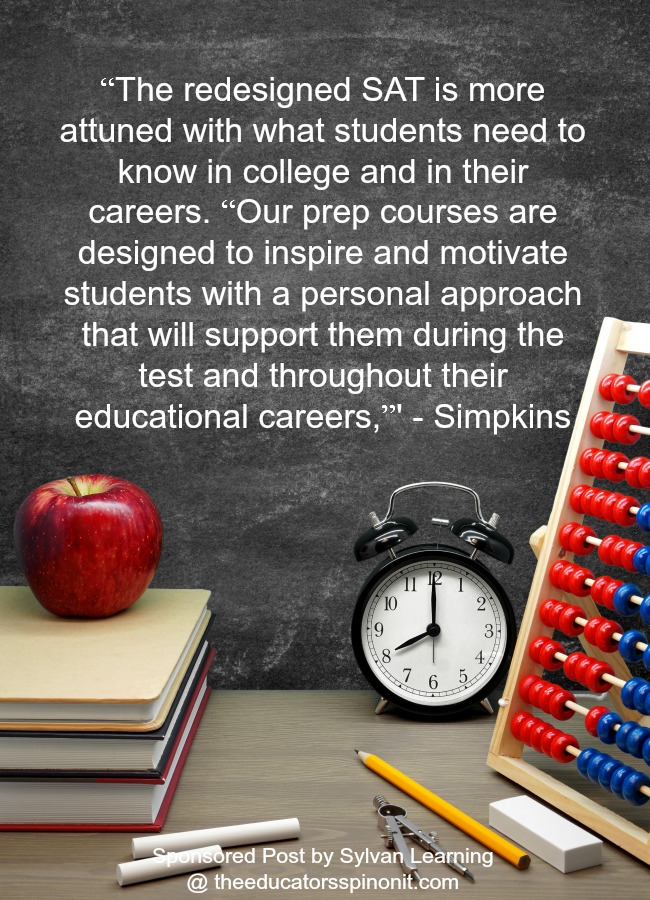 Preparing for the Redesigned SAT
The redesigned SAT has a greater emphasis on:
critical thinking
problem solving
data analysis
meaning of words in extended contexts
how word choice shapes meaning, tone, and impact.
The redesigned SAT has
time decreases in critical reading, writing, mathematics and an essay from 3.45 to 3 hours.
scoring based on correct answers with no penalty for wrong answers.
an optional essay with an additional 50 minute time allowance.
PLUS a new scoring model and a sub-score report with additional academic insights for each test.
The scoring scale will range from 400 to 1600 with 200 to 800 points for evidence-based reading and writing; 200 to 800 for math and 2 to 8 on each of three dimensions for the essay. The essay results will be reported separately.
For more information about the redesigned SAT, visit www.sat.collegeboard.org. SAT is a registered trademark of College Board.
Preparing for the Redesigned SAT Video
Join the 15,000+ individuals who enroll in Sylvan's SAT Preparation weekend!
Sylvan has refreshed its popular SAT course to reflect these new exam changes. The SAT and ACT test prep course is available in many Sylvan Learning centers. In contrast to most programs, Sylvan uses a proven mix of small-group instruction, independent learning, online resources and practice tests.
Contact your local center for course availability. sylvanlearning.com/locations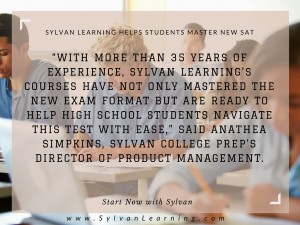 "With more than 35 years of experience, Sylvan Learning's courses have not only mastered the new exam format but are ready to help high school students navigate this test with ease," said Anathea Simpkins, Sylvan College Prep's director of product management.
"The redesigned SAT is more attuned with what students need to know in college and in their careers. "Our prep courses are designed to inspire and motivate students with a personal approach that will support them during the test and throughout their educational careers," Simpkins said.
FREE TEST PREPARATION CLASS in 145 locations across the U.S. during President's Day Weekend. Visit here for more information or your local Sylvan Learning center.
Save