Let kids roll a dice to see what woodland character they will write about. Geared for preschool – Grade 1, this early writing activity encourages creative writing, sounding out words and forming complete sentences. Adaptations for older and younger students provided.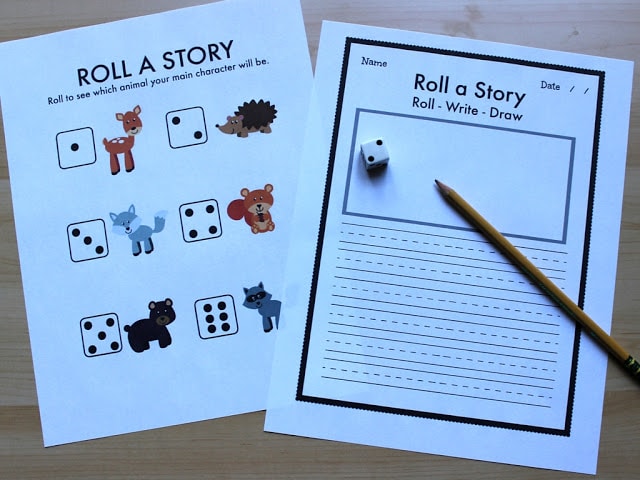 Roll a Story Woodland Animals
Materials:
Roll a Story Writing Paper
Pencil
Directions:
Read several books about woodland creatures. Talk about the environment and the differetn animals.
Show the roll a story image to the children and copy enough writing prompts for each child. Lined paper works as well.
Provide dice for the students and allow them to roll for their main character.
They can begin drawing and writing once their character has been selected.
Encourage them to use words from the word wall in their story and assist in sounding out difficult words.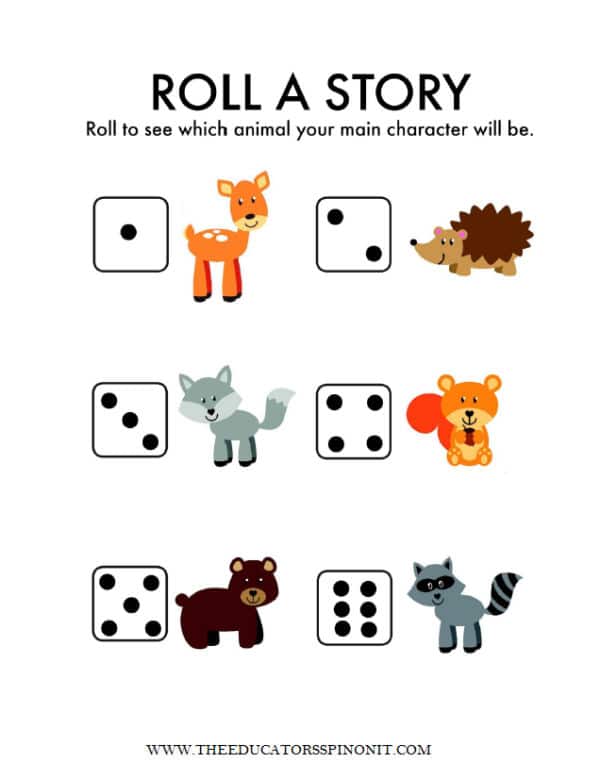 Roll a Story Woodland Animals Activity Extensions
For younger students:
Roll and draw the picture on blank paper. Have the child tell the story while the adult writes.
Use puppets to tell the story orally of the woodland animal rolled.
Write a few words on a separate paper and allow children to copy the words onto their own paper.
For older students
Encourage the story to include at least 5 sentences with an introduction and conclusion.
Use dialog within the story.
Focus on adding descriptive words to the story.
More Forest Themed Activities from the Early Childhood Education Team. #TeachECE