No matter what age you are it's always fun to celebrate St. Patrick's Day with a little bit of green. We had the chance this week to get together with many of our toddler friends at local parks and in homes to celebrate the fun this St. Patrick's Day.
Here's are some of my favorite St. Patrick's Day Activities from our week at Tot school.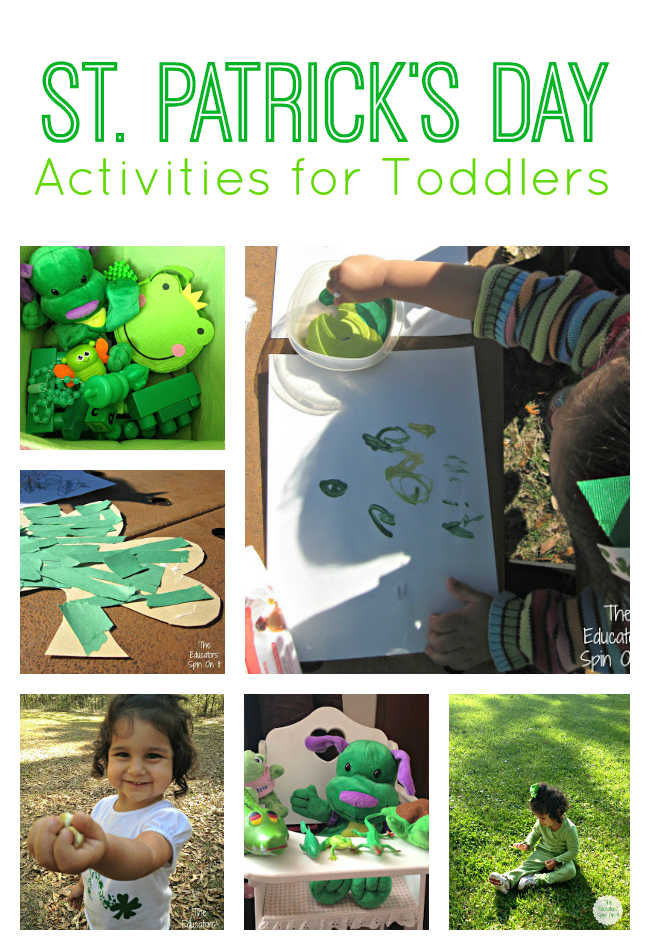 St. Patrick's Day Activities for Toddlers
Here's a list of games for toddlers for St. Patrick's Day. Which one will you try first with your toddler friends?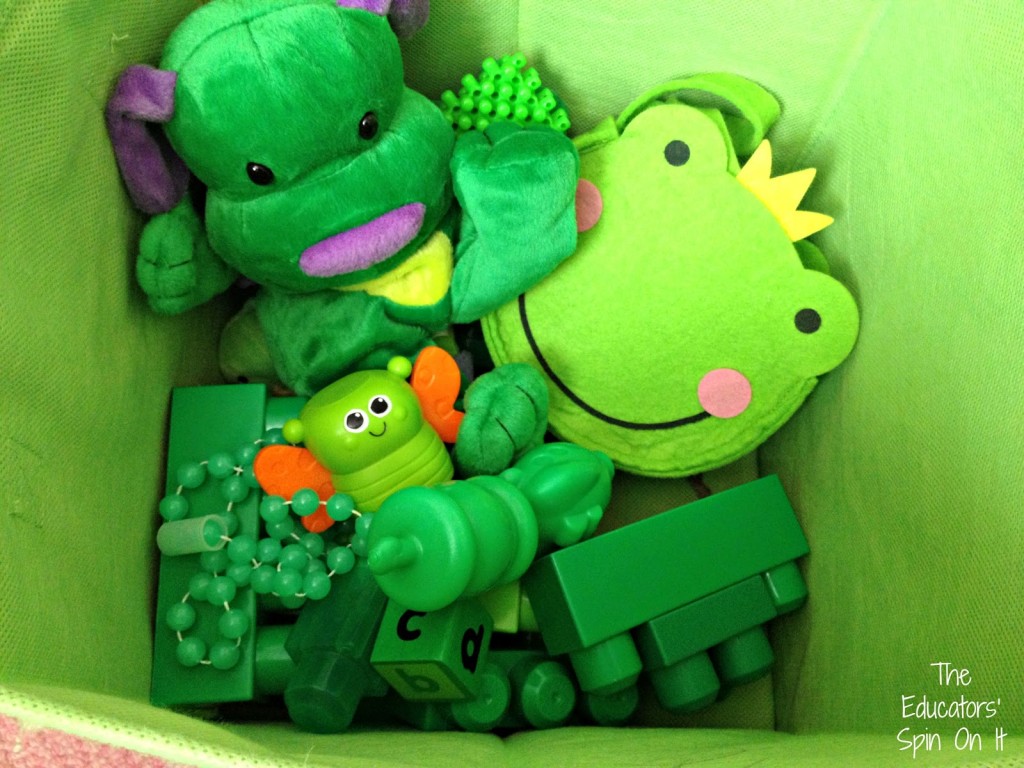 Green Sensory Box
Go on a hunt around your home and find all the green toys you have and create a green sensory box. Include a word card for the word green.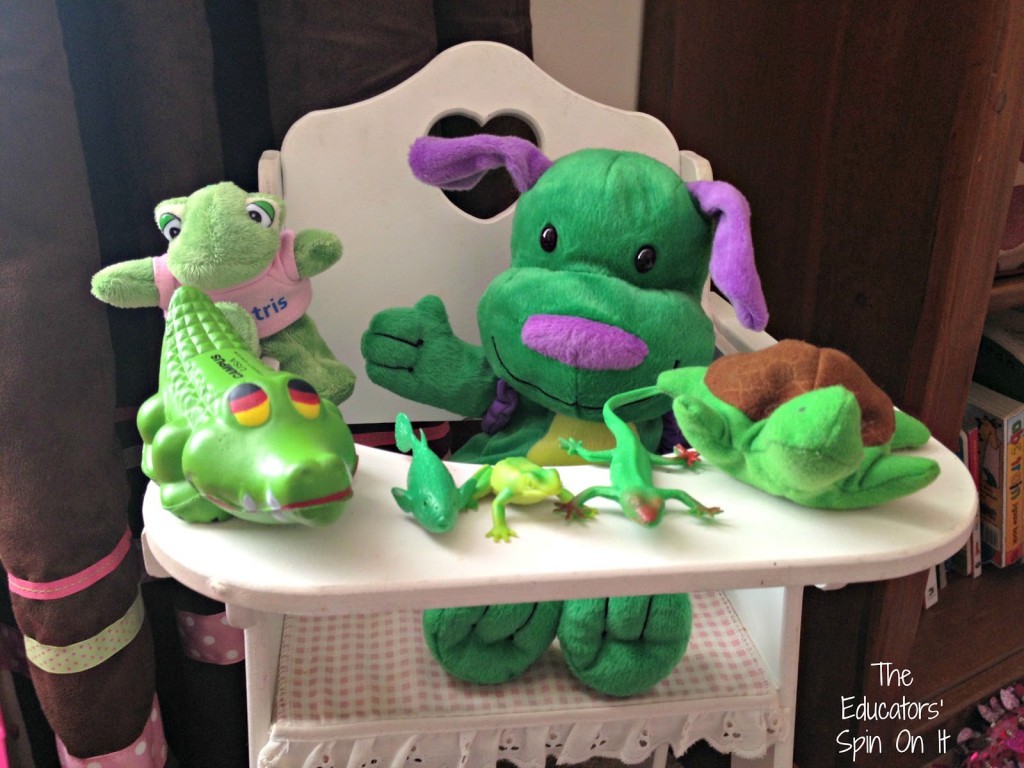 Green Animal Sort
Look through all the animals in your house and find the green animals. Include a word card for each green animal in the game.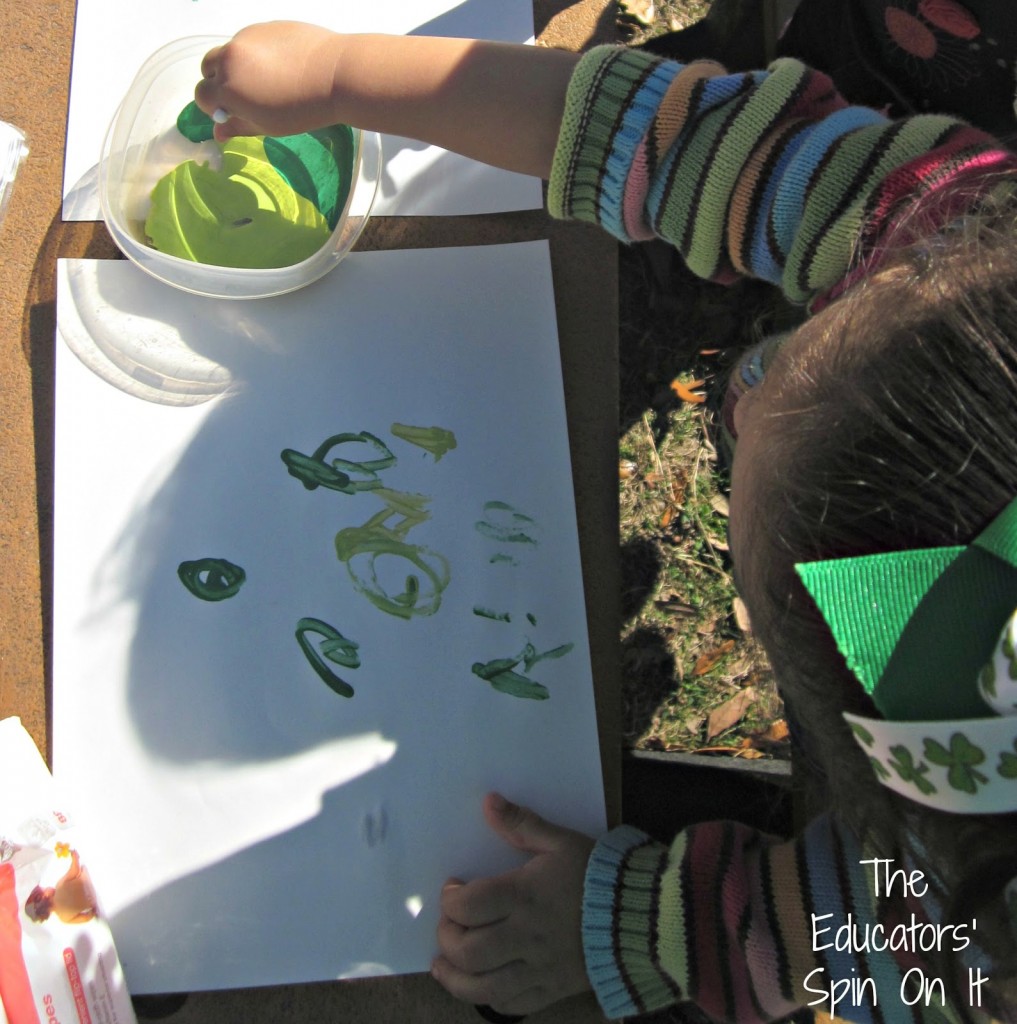 Q-tip Painting with Green
Using two separate shades of green allow your child to paint with green. At the end you could even cut it into a shamrock shape if they wanted to.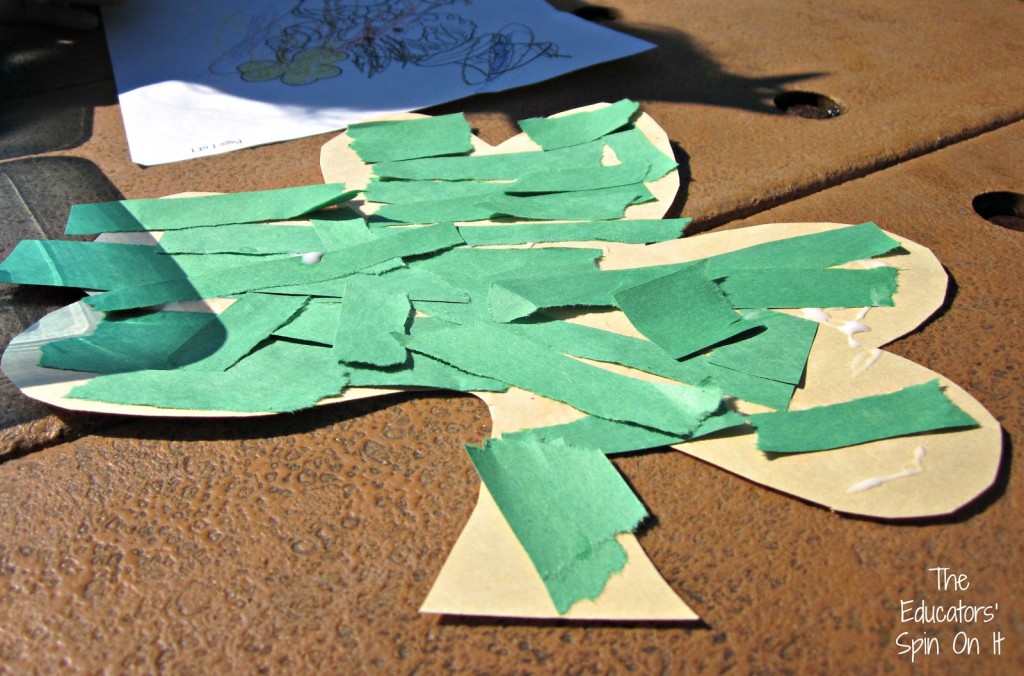 Shamrock Paper Tear
Using Green strips of paper have your child tear the paper and glue it onto a shamrock. This is great for fine motor skills.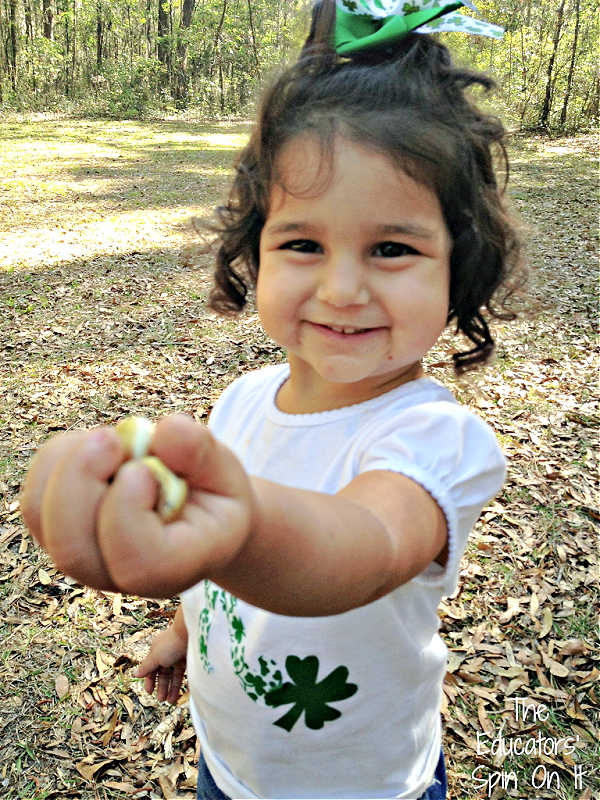 Gold Search
Using gold coins or gold-painted stones go on a treasure hunt for gold. This makes a great counting activity when you're all done. Create math with the circle for the coins with the numbers above it.
Green Beading
Using pipe cleaners and green and white beads allow your child to practice beading to make their own necklace or bracelet. This works their fine motor and vision skills.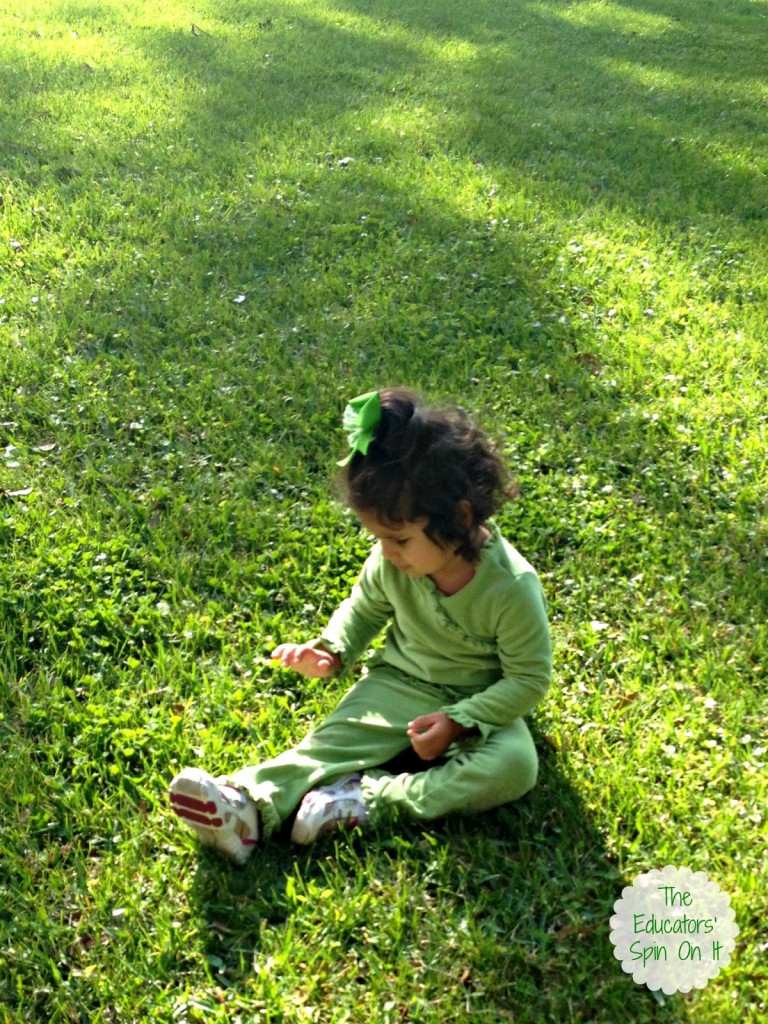 Shamrock Hunt
Go out into the yard or park and search for clovers. Bring a container with you for them to collect the plants into.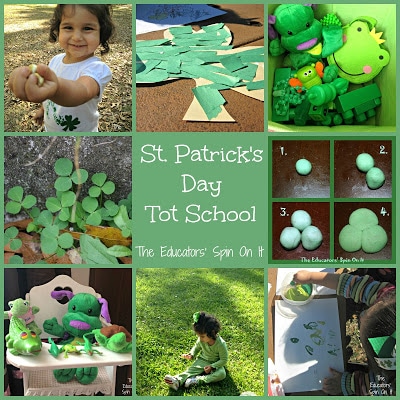 Here's our St. Patrick's Day Tot School from last year including..
Smash a Shamrock

Handprint Shamrock

Green Balloon Game & More
Want more activities for your Toddler this spring?
SIGN UP FOR OUR TODDLER NEWSLETTER.
Have an older child? Check out our St. Patrick's Day Activities for Ages 5 and up